Nurse Describes Battling COVID Crisis in NYC Hospital: 'I Can't Even Adequately Express the Grief'
Read the account of a nurse who traveled to New York City to help during the COVID-19 pandemic, plus resources for healthcare workers and others facing mental wellness challenges during the pandemic.
Nurses and other healthcare staff continue to work grueling schedules due to the COVID-19 pandemic, having to fill in for infected staffers or individuals in quarantine. Emotionally, they share concern for themselves, their families, and their colleagues. They also must grieve for the patients they lose and endure the pressure of caring for patients who cannot receive the comfort of family and friends at their side.
Some nurses, like Anna Slayton, seek out COVID-19 at its worst, traveling to New York City and other places where leaders have called for help to respond to surges. In New York City, for example, the number of ICU travel nurse jobs rose by 1,038%. Slayton shares why she chose to respond, how she and other nurses remain strong, forecasts on the future, and self-care advice for nurses and the general public.
Anna Slayton, BSN, RN-BC
Anna Slayton, board-certified registered nurse (RN), Walden University master of science in nursing student and RN-to-BSN graduate, possesses over 10 years of patient care experience in the nursing field. She is currently employed with two hospital systems in the Dallas-Fort Worth metroplex — Baylor Scott & White Emergency Hospitals and Methodist Health System.
Her business, Kardia Wellness, plans to provide holistic-based virtual health coaching and in-person consults to those who lack access to or need a more optimal way to see healthcare providers.
Why did you decide to join healthcare workers in NYC to help fight the COVID crisis?
While watching the news at work, I watched the USNS Comfort pull into the New York City harbor and knew that as a wife, a mom, and a nurse, this was my opportunity. Several of my colleagues had taken the call, so I decided to as well. I have a skill set that not everyone does that could be utilized to help save lives. I ultimately knew it was my duty.
What have been some of the most difficult aspects of being a nurse during this pandemic? Did you feel you personally were prepared?
Those of us on the front lines are really in the trenches right now. We're taking care of the wounded and assisting people who are dying, and it is very, very hard. I can't even adequately express the grief, the anxiety, and the overall weight that healthcare workers are carrying with them right now.
One thing that is really challenging is that those of us who are at the bedside don't necessarily have the time to look at every single individual piece of research that's happening right now. So, if something is rolled out to us as the bedside provider and we're told that it will help our patients, we say, "OK, this is effective, we're going to do this."
The most challenging, exhausting, and frustrating thing is that now there are studies coming out saying that what we've been doing may not be as effective as we thought it was or may even be worsening outcomes.
There are still so many questions and so many unknowns out there, and as nurses, we really just have to focus on those patients we are assigned to each day and do the best that we can to provide them with exceptional care based on the information and the knowledge that we do have.
How were nurses able to quickly adapt to these new conditions and challenges posed by the pandemic?
The ability to adapt is always incredibly important for nurses, especially during times like this. Each and every day when I go to work, I know that I need to remain calm and focus on my patients — I can't let my mind wander to all of the other patients out there suffering from the virus. Nurses are skilled at prioritizing their patients and providing them with the best care that we are able to, no matter the circumstances or pressure we may be facing.
If you don't mind, share with us some of your experiences working in the nursing home facility helping patients with COVID-19.
There were a lot of very sad cases in our unit. One was a woman in her late 80s who had several comorbidities and was in the process of dying. I had to help her daughter say goodbye to her mother over the phone, listening as she sang her mother songs and said her goodbyes.
Since she wasn't able to be there in person, I made it my priority to be there in her place. Over a few days, I held the woman's hand and stayed at her bedside as much as possible until it was finally her time. It was a night of grieving, not only for my patient and her daughter, but in memory of all the loved ones I had lost not long before my son passed away. In only three short years, I had lost two uncles and both of my maternal grandparents, then shortly after, my son Gavin.
I am not a stranger to death, but because I am around it so often, it doesn't always sting the way that it does with most. Many nurses can understand this. Being next to this dying woman, I wept and cried over my own losses, holding her hand in place of those that I wasn't able to. Once she took her last breath, I called her daughter and wept with her as well. I won't ever forget that night.
As a nurse at the front lines battling this outbreak, you've experienced the true severity of it in ways others haven't. If you could send one message to those outside of the healthcare profession, what would it be?
Remember to take care of yourself during this time. COVID-19 is an aggressive, scary, and unpredictable virus that is taking the lives even of those who are otherwise healthy. As we continue to learn and educate ourselves on the virus, make an effort to be an active member in your own health and wellness because, at the end of the day, you are responsible for yourself. Focus on your immune system and proper nutrition.
Take vitamins, such as vitamin C, zinc, and vitamin D, increase your fluid intake, exercise and try to get some fresh air and sunshine daily, eat a whole food diet, continue to utilize hand hygiene and sanitizing protocols, wear a face mask in public settings, and continue to respect social distancing.
What do you envision the next six months looking like? Are healthcare workers preparing for more surges in infections?
It's really tough for anyone to say what is going to happen over the next six months. However, in the meantime, we all have to continue to take responsibility for ourselves and take the proper precautions in order to help prevent future surges in infections.
What message or advice would you like to share with other nurses or nursing students who are fighting the COVID-19 crisis?
Remember your self-care. Even though we are the frontline workers, we have families and personal lives too, and it can be really difficult to balance everything. Don't forget to take the time to care for yourself, as well as your patients.
COVID-19 Resources for Healthcare Workers
Below is a list of free online COVID-19 resources that can help individuals, military members, healthcare workers, and healthcare organizations respond to the pandemic while maintaining their mental and emotional wellbeing.
You might be interested in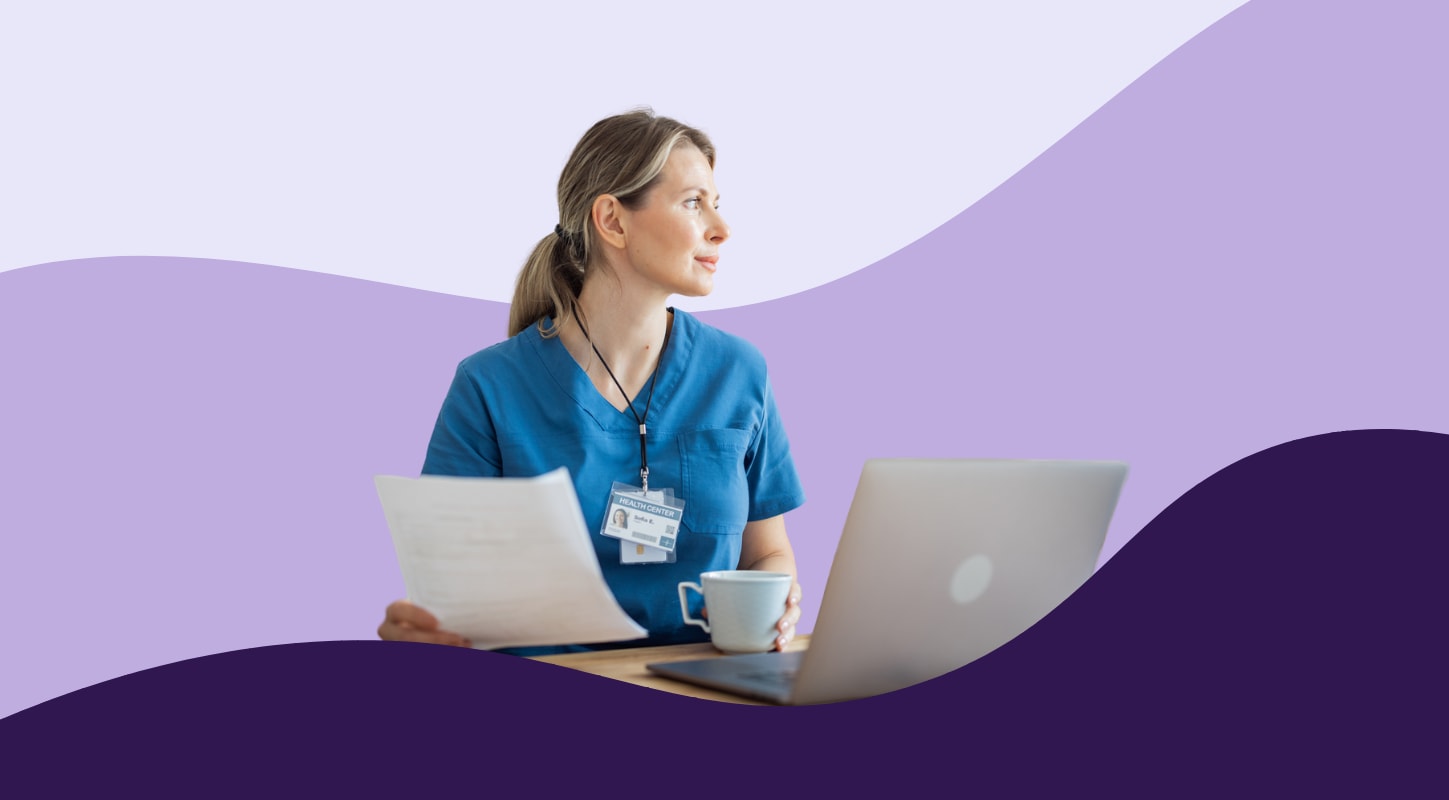 How to Write a Nursing Resignation Letter
Nursing resignation letters are formal communications that must include specific information. Use these tips to craft a professional letter.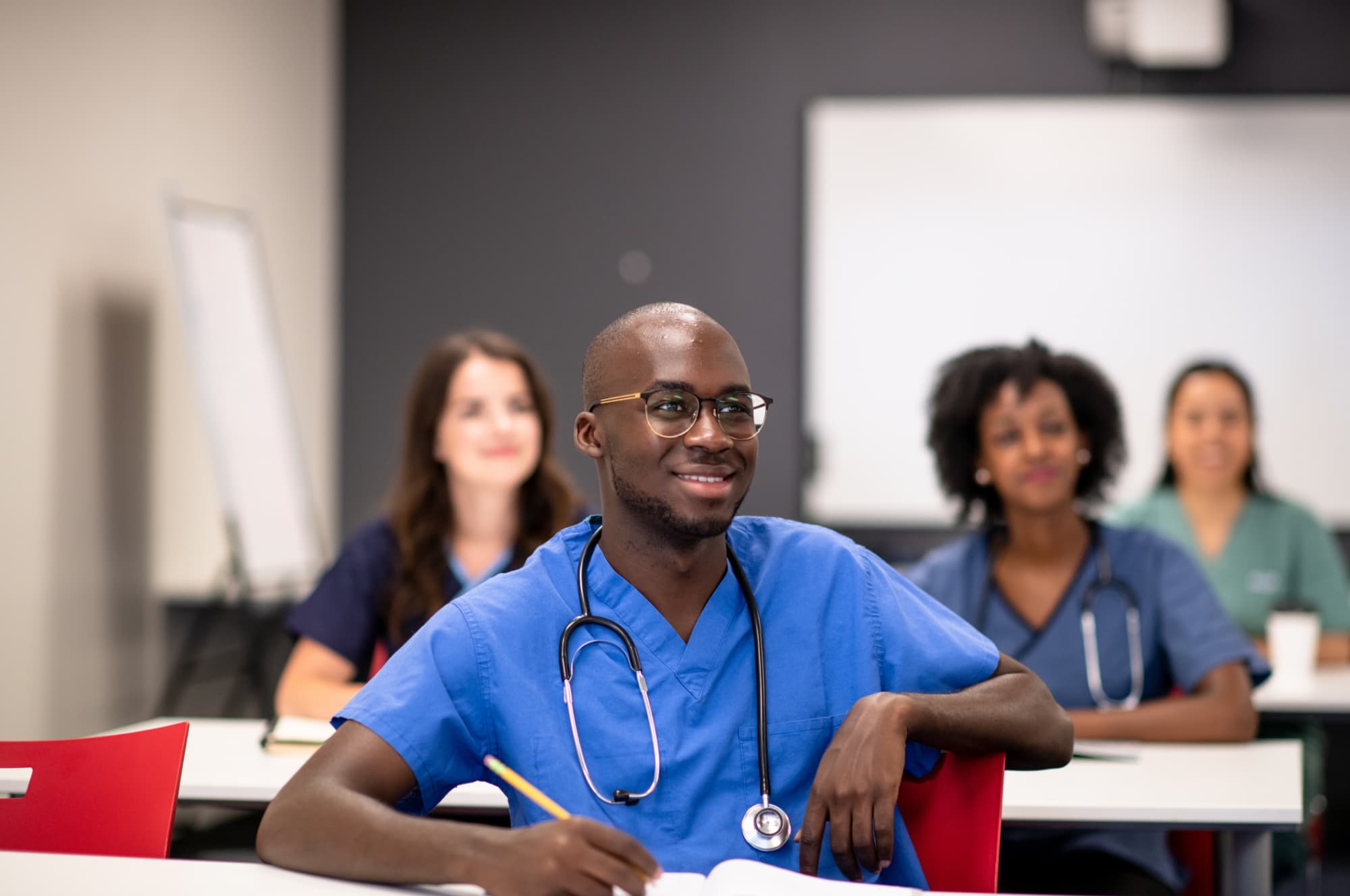 RN Residency vs. RN Fellowship: What's the Difference?
What is the difference between a residency and a fellowship in nursing? This guide explains the differences and what nurses should expect during each.
Reviewed by
Our Integrity Network
NurseJournal.org is committed to delivering content that is objective and actionable. To that end, we have built a network of industry professionals across higher education to review our content and ensure we are providing the most helpful information to our readers.
Drawing on their firsthand industry expertise, our Integrity Network members serve as an additional step in our editing process, helping us confirm our content is accurate and up to date. These contributors:
Suggest changes to inaccurate or misleading information.
Provide specific, corrective feedback.
Identify critical information that writers may have missed.
Integrity Network members typically work full time in their industry profession and review content for NurseJournal.org as a side project. All Integrity Network members are paid members of the Red Ventures Education Integrity Network.
NurseJournal.org is an advertising-supported site. Featured or trusted partner programs and all school search, finder, or match results are for schools that compensate us. This compensation does not influence our school rankings, resource guides, or other editorially-independent information published on this site.
Are you ready to earn your online nursing degree?
Whether you're looking to get your pre-licensure degree or taking the next step in your career, the education you need could be more affordable than you think. Find the right nursing program for you.