Nursing Organizations Call for Mandated COVID-19 Vaccine for Health Workers
On July 26, more than 50 health care associations released a joint statement supporting mandated COVID-19 vaccines for health workers.
The joint statement includes prominent nursing organizations such as the American Nurses Association (ANA), representing more than 4 million registered nurses.
The statement was released amid rapidly increasing COVID-19 cases.
Editor's Note: This article is being updated with new information as it becomes available.
What Did the Joint Statement Say?
The joint statement calls for the universal vaccination of all healthcare and long-term care workers. The statement was released after the Veterans Affairs (VA) was the first federal agency mandating most of their healthcare workers to get the COVID-19 vaccine. VA healthcare workers have eight weeks to get fully vaccinated.
The joint statement highlights the "ethical commitment" of healthcare workers to put the safety of their colleagues, patients, the unvaccinated, children, and vulnerable populations first by getting vaccinated. Fifty medical organizations, 16 of them nursing organizations, support the statement.
The statement also acknowledges the historical mistrust healthcare workers may have against healthcare systems, but points out getting the vaccine is the first step to ending the pandemic.
The American Nurses Association Released its Own Statement
The American Nurses Association (ANA) also released a statement on July 26 supporting health care employers mandating the COVID-19 vaccine. The ANA agrees with public health officials and experts on the safety and importance of the vaccine for all healthcare workers.
The ANA will continue not to support philosophical and religious exemption as grounds not to get the COVID-19 shot.
The push for the mandate is to reduce the spread of the virus and the Delta variant, thereby decreasing COVID-19 related hospitalizations and deaths. While there has been COVID-19 vaccine hesitancy in the nursing community, the ANA reports in a survey of 4,500 nurses, conducted by COVID-19 Facts For Nurses Campaign, 83% of nurses were already fully vaccinated between April 12 and May 4.
Which Nursing Organizations Have Voiced Support for Mandated COVID-19 Vaccinations?
In a bold move, 16 nursing organizations signed the joint statement. The 16 nursing organizations supporting mandated vaccines for health workers, including the ANA, are:
American Academy of Ambulatory Care Nursing (AAACN)
American Academy of Nursing (AAN)
American Association of Neuroscience Nurses (AANN)
American Nursing Association (ANA)
Association of Rehabilitation Nurses (ARN)
National Association of Indian Nurses of America (NAINA)
National Association of Pediatric Nurse Practitioners (NAPNAP)
National Council of State Boards of Nursing (NCSBN)
National League for Nursing (NLN)
Nurses Who Vaccinate (NWV)
Organization for Associate Degree Nursing (OADN)
Philippine Nurses Association of America, Inc (PNAA)
Texas Nurses Association (TNA)
Transcultural Nursing Society (TCNS)
Virgin Islands State Nurses Association (VISNA)
Wound, Ostomy, and Continence Nurses Society (WOCN)
What Does This Statement Mean for Nurses?
This statement reflects the growing trend of healthcare facilities, cities, and states moving to mandate the vaccine for certain populations. Hospitals such as New York-Presbyterian and Trinity Health have already required the vaccine for all healthcare workers. In the coming weeks or months, nurses will have a better idea if their hospital or facility will require the shot or face frequent testing.
The joint statement and the statement from the ANA come at a time where the highly contagious Delta variant, a mutation from COVID-19, is spreading. The fear of overloading hospitals, enforcing strict measures, and deaths are major factors in the push for the mandate.
By August 23, all state employees and healthcare workers in California must be vaccinated or must be tested regularly. Mayor Bill de Blasio of New York City is requiring all municipal workers, teachers, and police officers to be vaccinated by mid-September, or weekly Covid-19 testing will be performed.
Schools are already planning to mandate students to return vaccinated. Last week, a federal judge upheld Indiana University's staff and student's mandate on vaccinations.
Should Nurses Anticipate COVID-19 Vaccine Mandates?
Nurses should remain vigilant about COVID-19 vaccine mandates, with policy updates being released often. 1199, the largest healthcare union, is prepared to fight the mandate. Union nurses and other health care workers, who oppose the mandated vaccine, can connect with similarly aligned individuals here.
George Gresham, president of 1199SEIU United Healthcare Workers East, told Gothamist, "Whether there is a legal challenge that we can make, or whether it's just a pure organizational challenge that we can make, we are not going to just give in."
The 1199 website highlights why they believe a mandate is wrong. They believe:
Healthcare workers have the right to make personal health decisions.
Vaccine mandates disregard deep-seated fears instilled by our country's history of non-consensual medical testing and mistreatment of racial and ethnic minority groups.
Enhanced COVID-19 testing and continued masking for healthcare workers who choose not to be vaccinated provides adequate protection for patients and employees.
As the Delta Variant Spreads, So Does Support for Vaccine Mandates
Only 49% of the population is fully vaccinated, far from the goal of 70% by July 4, set by the Biden Administration. The White House has not mandated the COVID-19 vaccine but supports health care employers who do. President Joe Biden recently announced all federal government employees and on-site contractors will be asked to show documentation of their vaccine status. Unvaccinated employees will be required to wear masks and adhere to weekly or bi-weekly screening tests.
Unvaccinated people are at a higher risk for COVID-19 and the Delta variant. Calls supporting mandated vaccinations of healthcare workers continue to increase, evident in the statement supported by more than 50 health care associations.
Written by: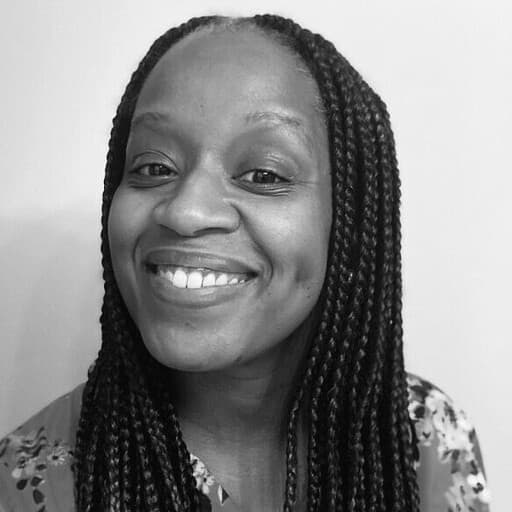 Joelle Y. Jean, RN, FNP-BC
Joelle Jean has been a nurse for more than 10 years and family nurse practitioner for over three years. She has a background in pediatric emergency room, labor and delivery, and primary care medicine. Her passion for the nursing profession and writing led her to her current role as a senior writer for NurseJournal.
You might be interested in
NurseJournal.org is an advertising-supported site. Featured or trusted partner programs and all school search, finder, or match results are for schools that compensate us. This compensation does not influence our school rankings, resource guides, or other editorially-independent information published on this site.
Are you ready to earn your online nursing degree?
Whether you're looking to get your pre-licensure degree or taking the next step in your career, the education you need could be more affordable than you think. Find the right nursing program for you.