COVID-19 Vaccine Obstacles Among Minority Communities
People in racial and ethnic minority groups are disproportionately affected by COVID-19, but many also struggle with vaccine access and vaccine readiness. Here's why — and how to fix this problem.
COVID-19 Vaccine Obstacles Among Minority Communities
Over the past two years, the COVID-19 pandemic has immeasurably disrupted our daily lives. As of October 2022, it has led to over 1 million deaths in the U.S. alone. The virus has been devastating for many, it is true, but it has also disproportionately affected racial and ethnic minority communities.
The U.S. has accelerated its vaccination rollout, with hopes to bring about an end to the pandemic — except that vaccinations among minority communities in many states have lagged behind.
For instance, Hispanic people account for 55% of COVID-19 cases and 40% of the population in California, but they have only received 21% of vaccinations, according to the Kaiser Family Foundation (KFF). Similarly, in Washington, D.C., about 49% of cases and 76% of deaths have affected Black people, but they have only received 31% of the available vaccinations despite making up 45.8% of the population.
Comparable patterns persist when it comes to flu vaccinations. Research from the KFF found that 49% of white adults obtained the flu vaccine in the 2018-2019 winter season. In contrast, 39% of Black adults, 37% of Hispanic adults, and 38% of American Indian or Alaska Native adults received the flu shot.
The reasons for these vaccine disparities among racial and ethnic minority groups are complex and varied. Dr. Alvin Cantero, DNP, FNP-BC, a physician in his native Cuba, is a Cuban immigrant who currently provides healthcare services at his clinic in Houston, Texas, as a nurse practitioner. Cantero discusses the risks of vaccination disparities in ethnic and racial minority communities and what healthcare workers can do to close that gap.
Contero states, "We need more respected community leaders to speak out to help educate, motivate and inspire others so they will feel more comfortable receiving vaccinations."
Common Obstacles Faced by Minority Groups
The disproportion in vaccinations comes down to issues of access, misinformation, a multiplicity of barriers, and a deep-rooted, strained relationship between the healthcare system and minority groups.
"The main obstacles that minority communities face in the healthcare system include lack of accessibility, poor risk perception, and gaps in disease prevention and healthcare promotion," Cantero says.
Lack of accessibility, particularly for those in segregated or rural communities, means that many people cannot go to vaccine centers. An NPR analysis from February 2021 found a disparity in the locations of vaccination sites in the South. In Mobile County, Alabama, for instance, NPR tallied up 18 vaccination sites. Fourteen of those sites were located in mostly white neighborhoods.
"Additionally, the high cost of quality healthcare creates a significant barrier for low-income families and people who don't have insurance," Cantero says. To make matters worse, low-income families may not have the technology they need to book appointments, either.
Language barriers impose a further hurdle, particularly for immigrants who cannot read educational materials in English or might experience cultural or religious differences in the context of healthcare.
Patricia Cummings, the nurse who inoculated Vice President Kamala Harris, points to some minorities' distrust of the U.S. healthcare system.
"Firstly, the distrust has stemmed from misinformation related to the pandemic, especially during its initial phases," Cummings explains. "Additionally, many have shared that they are fearful of being used as guinea pigs."
Cummings is referring to historical events, such as the Tuskegee Experiment, in which researchers studied syphilis in Black men without informing them of their diagnosis and tricking them into thinking they were receiving treatment. Likewise, in 1951, researchers used Henrietta Lacks' cells without her permission to develop drugs. Because of these collective historical traumas, some people in minority groups have remained skeptical of medical advancements in general, and especially with a vaccine being developed in less than a year.
Like many other communities, racial and ethnic minorities also encounter misinformation. Many have heard the false claim that the vaccine changes recipients' DNA, among other conspiracy theories. On top of lack of access and mistrust, misinformation only bolsters people's vaccine hesitancy.
The Importance of Improving Healthcare Access
Perhaps the most beneficial consequence of improving access to vaccines is reducing illness and death from COVID-19. This potential outcome can prove especially significant to minority communities who have a history of shorter lifespans and more illnesses which can sometimes be attributed to lack of high quality healthcare.
"These obstacles interfere with education about the COVID-19 vaccines and can lead to a general lack of understanding about their importance, even despite the many deaths these communities have witnessed due to the virus," Dr. Cantero says.
Some individuals within minority groups typically experience greater exposure to COVID-19 due to factors like inadequate physical environment, congested housing, and holding certain occupations, according to the Centers for Disease Control and Prevention (CDC). A higher percentage of people from racial and ethnic minority groups live in crowded housing, and people in these groups disproportionately work in key work settings without opportunities to self-isolate.
Data from the CDC shows the stark disparity in hospitalization rates for people diagnosed with COVID-19. About 1,038 per 100,000 American Indian or Alaska Natives were hospitalized in relation to COVID-19. In comparison, hospitalizations across racial and ethnic groups in the U.S. were as follows:
About 867 per 100,000 Hispanic or Latino/a COVID-19 patients were hospitalized.
About 793 per 100,000 Black patients were hospitalized.
About 291 per 100,000 Asian or Pacific Islander patients were hospitalized.
About 279 per 100,000 white patients were hospitalized.
CDC data also shows that Black and Hispanic COVID-19 patients are disproportionately more likely to die from the virus. While Hispanic individuals make up about 20% of the population, they account for nearly 40% of COVID-19-related deaths. The American population is about 13.4% Black, but African Americans have accounted for over 20% of COVID-19 deaths.
This data shows how imperative it is to close the gap in these disparities and create an environment where COVID-19 infections and deaths are rare across all racial and economically and geographically situated groups by making the vaccine more available to those in need.
What Is Being Done to Address These Obstacles?
The disproportion in vaccination rates has not gone unnoticed at the federal level.
The day after his inauguration, President Joe Biden created the Health Equity Task Force, which aims to recognize places with vaccination disparities and propose recommendations on how to close those gaps. In early March, the Biden Administration also announced that it would invest $250 million to encourage vaccination in underserved communities.
Healthcare providers can make tangible changes at the local level without waiting for federal funding. Dr. Cantero, for instance, is implementing several measures to ensure that people in minority communities in Houston do not miss out on vaccination opportunities.
"We have the skills and tools we need, and there are thousands of underserved communities that still need our help," explains Cantero.
"The main step I am taking at Alvin Clinica Familiar is to educate and instruct my patients, families, and community leaders about measures to prevent COVID-19 infection, as well as benefits of the available vaccines," Cantero says. He also created a bilingual program to help immigrants and their families gain access to vaccines.
But Dr. Cantero has stepped beyond his clinic walls to push even further for vaccine equity. He has connected with community centers, such as the YMCA and homeless shelters. Immigrants, homeless and shelterless individuals, and veterans who frequent or stay at these organizations often do not have the resources or information to access vaccines. By reaching out, Dr. Cantero hopes to create a direct line from these community centers to vaccine sites.
Cantero has taken the fight to the legislative level as well. In Texas, nurse practitioners cannot practice with full prescriptive authority. "The removal of this type of barrier can help address gaps in access to primary care," Cantero says.
Ultimately, healthcare providers should actively work to increase accessibility and repair trust with racial and ethnic minority groups. Vaccine equity could not only help end the COVID-19 pandemic but also lead to better healthcare outcomes for minority communities in the future. When all communities have equal access, everybody profits.
Meet Our Contributors
Dr. Alvin Cantero, DNP, FNP-BC
Dr. Alvin Mena Cantero, DNP, FNP-BC, a graduate of Walden University's master of science in nursing-family nurse practitioner (MSN-FNP) and doctor of nursing practice (DNP) programs, has provided critical healthcare to more than 6,000 low-income patients in Houston and around the world. A physician in his native Cuba, Dr. Cantero came to the United States as a refugee and earned a bachelor of science in nursing so he could continue to be a healthcare provider. After earning his MSN from Walden, he opened the Alvin Clinica Familiar, an urgent and walk-in clinic that provides cost-effective healthcare for patients in Houston's Hispanic and African American communities. Through traveling clinics, he expanded his impact worldwide, providing home health visits in rural Texas towns, sponsoring a community clinic in Cairo, and traveling to Haiti to provide wellness checks to people affected by the 2010 earthquake.
Patricia Cummings, RN
Patricia Cummings has been a nurse for more than 15 years. She was born in Guyana and moved to the U.S. about 20 years ago. Cummings currently works as a clinical nurse manager at United Medical Center, which serves predominantly Black neighborhoods in southeast Washington, D.C. Cummings is pursuing a master of science in nursing at Walden University.
You might be interested in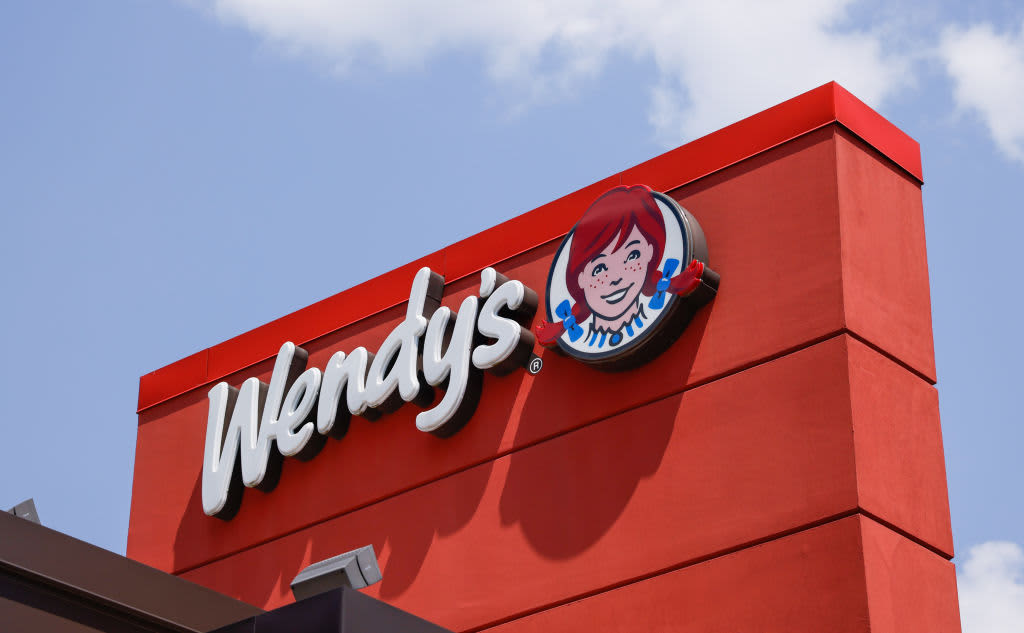 A Kentucky Nursing Student Saved a Man's Life While Working a Shift at Wendy's
Learn about the heroic story of an aspiring nurse who performed CPR while on duty at a Wendy's restaurant.
Violence Against Nurses: A Timeline and a Blueprint for Increased Workplace Safety
Violence against nurses is on the rise. Find out the most recent incidents to make headlines and the steps healthcare centers can take to provide…
Edited by
Reviewed by
Our Integrity Network
NurseJournal.org is committed to delivering content that is objective and actionable. To that end, we have built a network of industry professionals across higher education to review our content and ensure we are providing the most helpful information to our readers.
Drawing on their firsthand industry expertise, our Integrity Network members serve as an additional step in our editing process, helping us confirm our content is accurate and up to date. These contributors:
Suggest changes to inaccurate or misleading information.
Provide specific, corrective feedback.
Identify critical information that writers may have missed.
Integrity Network members typically work full time in their industry profession and review content for NurseJournal.org as a side project. All Integrity Network members are paid members of the Red Ventures Education Integrity Network.
NurseJournal.org is an advertising-supported site. Featured or trusted partner programs and all school search, finder, or match results are for schools that compensate us. This compensation does not influence our school rankings, resource guides, or other editorially-independent information published on this site.
Are you ready to earn your online nursing degree?
Whether you're looking to get your pre-licensure degree or taking the next step in your career, the education you need could be more affordable than you think. Find the right nursing program for you.