How to Become a Nurse Practitioner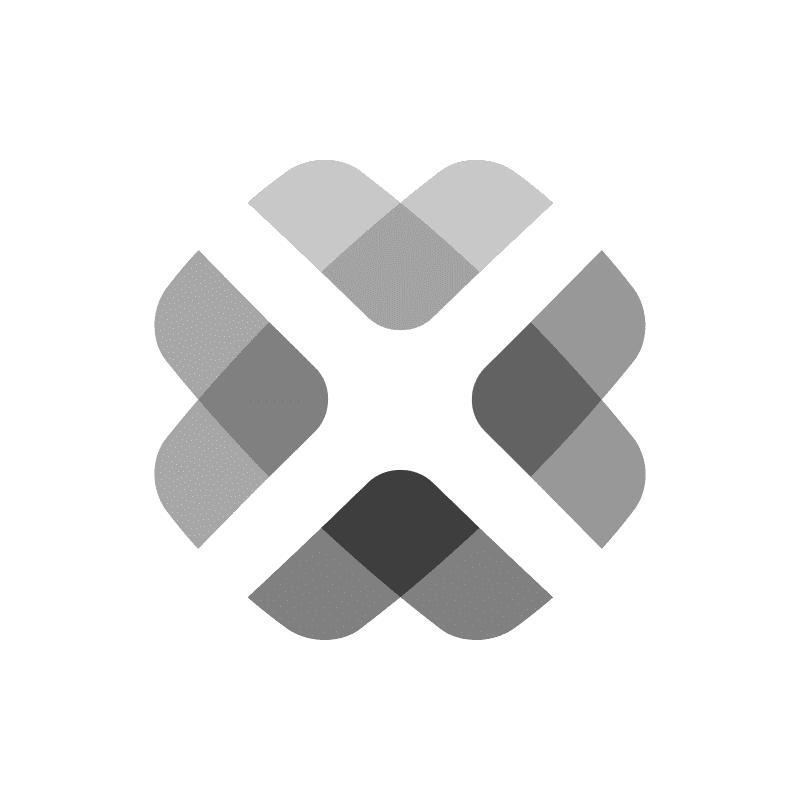 This guide covers everything you need to know about becoming a nurse practitioner in six steps.
Nurse practitioners (NPs) perform many of the same duties as physicians and hold more responsibilities and authority than registered nurses (RNs). This guide looks at what nurse practitioners do, how to become a nurse practitioner, and the potential specialization areas and work environments available to NPs.
What Is a Nurse Practitioner?
NPs hold advanced training in a nursing specialty area such as adult-gerontology, family nurse practice, neonatal, pediatrics, psychiatric, and women's health. NPs diagnose and treat patients in hospitals, physician's offices, outpatient clinics, and community health centers.
Becoming a nurse practitioner can increase an RN's career advancement opportunities and earning potential. While nurse practitioner schooling takes about six years to complete, graduates find it well worth the time and effort. The U.S. Bureau of Labor Statistics projects a 45% growth rate for NP positions from 2019-2029 and reports a median annual salary of $117,670.
Visit our nurse practitioner career overview for additional information about what nurse practitioners do and where they work.
Steps to Becoming a Nurse Practitioner
NPs typically start as licensed RNs with several years of clinical work experience. After beginning their master's or doctoral studies, prospective NPs select a patient population-based specialty area. Graduates take a national certification exam in their specialization to obtain advanced practice registered nursing licensure in their state.
While NP education specifics depend on concentration areas and program offerings with licensure requirements varying by state, most candidates complete the following steps.
1. Earn a Bachelor of Science in Nursing Degree (BSN) Degree
The first step toward becoming an NP entails earning a BSN. Traditional BSNs take four years to complete and include general education and nursing-specific coursework, along with hands-on clinical training.
Associate degree in nursing (ADN)-holders with RN licenses may enroll in RN-to-BSN bridge programs and quickly earn a BSN. Other fast-track options exist for those with non-nursing bachelor's degrees who wish to earn a BSN.
Learn More About Nurse Practitioner Schooling
2. Pass the NCLEX-RN Exam
Prospective RNs must earn a passing score on the National Council Licensure Examination for RNs (NCLEX-RN) to obtain licensure. The computerized exam consists primarily of up to 205 multiple choice questions along with additional question formats and tailors question difficulty to the test-taker's performance.
3. Gain RN Experience
Most graduate programs require 1-2 years of clinical experience before admission. RNs can also use this time to explore specialties to help them decide on a future NP focus.
4. Enroll in a Nursing Graduate Program
Currently, a master of science in nursing (MSN) comprises the minimum educational requirement to become an NP. However, there are many advantages to pursuing a doctor of nursing practice (DNP). These include adapting to a possible shift to the DNP as the minimum NP degree, higher earning potential, and increased job opportunities.
MSN programs last 1-2 years, and DNPs take 3-6 years to complete. Both degree tracks require students to focus on a population specialty.
Read About Choosing a Specialization
5. Earn Specialty Certification and NP Licensure
NPs become licensed as advanced practice registered nurses (APRNs). While some licensing criteria may vary by state, all states require a passing score on a national board certification examination in the applicant's specialty area, such as critical care, family nurse practitioner, pediatrics, or women's health. Administered by accredited certifying organizations, the rigorous exams test general advanced practice nursing competency and specialty population knowledge. Candidates can only register for exams in the areas in which they earned their degrees.
6. Find Employment
NPs can work in a variety of settings. Some top work sites include hospital outpatient units, hospital inpatient units, private physician practice, and urgent care clinics. NPs also work in community health centers, corporate clinics, federally qualified health centers, rural health clinics, and emergency rooms.
Many hospitals offer paid fellowship programs for NPs which allows them to rotate through specialities with the possibility of employment at the end. These fellowships offer a great way to break into the NP job market as a new graduate.
Nurse Practitioner Schooling
The amount of time a candidate spends becoming a nurse practitioner depends on many factors, including nursing education background, work experience, specialization, type of graduate degree pursued, and career goals. The section below summarizes BSN, MSN, and DNP degrees' typical length, requirements, and content.
BSN Degree
Both ADN- and BSN-holders qualify to take the NCLEX-RN exam and obtain RN licensure. However, most NP schools offering MSN or DNP programs require BSNs for entry.
Admission Requirements: Common admission requirements include a high school diploma, transcripts, a minimum 2.5-3.0 GPA, SAT or ACT scores, and a resume. Programs often ask for personal essays and letters of recommendation.
Program Curriculum: BSN programs combine didactic coursework and clinical rotations at healthcare facilities. Representative courses include anatomy, nursing informatics, pathophysiology, pharmacology, research, and statistics. Clinical experiences involve shadowing RNs and applying classroom skills in healthcare settings.
Time to Complete: BSN programs usually take four years to complete. Transferable credits can shorten the timeline. RNs with ADNs or non-nursing bachelor's degrees may qualify for bridge or accelerated programs.
Skills Learned: BSN curricula teach skills such as empathy, case management, community participation, critical thinking, decision-making, and leadership.
MSN Degree
NPs must hold a graduate-level nursing degree, or an MSN at minimum. Advantages to earning an MSN instead of a DNP include a shorter graduation timeline and fewer educational expenses.
Admission Requirements: Most MSN programs require a BSN, an RN license, transcripts showing a 2.5-3.5 GPA or higher, personal essays, and recommendation letters. Some NP schools request GRE or MCAT scores and interviews.
Program Curriculum: The MSN curriculum includes classroom study and clinical hours. While classes focus on students' specialty populations, core courses include advanced pharmacology, physiology, and pathophysiology; health assessment; and nursing administration and ethics.
Time to Complete: MSN programs can take as little as a year to complete, but 1-2 years remains the norm. The exact time frame varies by concentration area, educational history, and enrollment status.
Skills Learned: MSN programs emphasize core concepts such as master's-level nursing practice, advanced clinical skills, ethical decision-making, collaboration, and leadership. Students develop skills in organization, healthcare technologies, disease prevention, and health promotion.
Doctor of Nursing Practice
While the MSN remains the requisite degree for NPs, a DNP has become a more popular option. A DNP offers enhanced professional marketability, expertise, and salary potential.
Admission Requirements: DNP schools generally admit MSN-holders or BSN-holders who have completed nursing research and statistics prerequisites. Applicants submit transcripts demonstrating a minimum 3.0 GPA, valid RN license, resumes, and GRE scores.
Program Curriculum: DNP programs encompass clinical, lab, and classroom experience. Common courses include advanced health assessment, pathophysiology/physiology, and pharmacology, along with contemporary issues in advanced nursing practice, healthcare economics and finance, and principles of epidemiology.
Time to Complete: While full-time learners typically complete their DNP in 3-4 years, many students continue working and attend school part time. Most schools allow completion within 6-7 years.
Skills Learned: DNP-holders often assume leadership roles in large healthcare organizations or in clinical teaching and research. These positions demand skills such as attention to detail, critical thinking, communications, and resourcefulness.
Choosing a Specialization
Graduate nursing students focus on patient populations and specialization areas that determine their coursework, clinical rotations, and board certification, in addition to their future career. Pathways lead to a variety of clinical, research, and administrative positions, and NP specialties like adult-gerontology are in demand.
NPs at the MSN level typically pursue concentrations like acute care, family practice, mental health, nursing education, pain management, and women's health. DNPs generally specialize in areas such as nurse anesthesia, midwifery, pediatric endocrinology, psychiatric nursing, and clinical research. Additionally, DNPs can teach at the graduate level. Many MSN programs require a DNP for their instructors.
See the list below for additional specialty areas.
Nurse Practitioner Credentials
NPs must earn and maintain two types of credentials: state licensure and national board certification. Candidates seeking board certification take an exam that tests their competency in her or his specialty area, and the certification and graduate education specialties must match. State nursing boards require national certification for NP licensure.
Certifications
Mandatory certification requires passing a specialty-area examination from an organization like the American Nurses Credentialing Center, American Academy of Nurse Practitioners Certification Board, American Association of Critical-Care Nurses, Pediatric Nursing Certification Board, American Association of Nurse Practitioners, and National Certification Corporation. The examinee's specialty area determines which exam they must take.
Depending on the certifying body, NPs may need to complete clinical practice hours, take advanced continuing education courses, or recertify by examination.
Licensure
NPs must hold a current RN license and an APRN license. State licensure boards impose their own licensing criteria but generally require an MSN (at minimum) or a DNP from an accredited graduate nursing program and a passing score on the certification exam in the applicant's specialty area. State law mandates NPs' scope of practice, along with the type of prescriptive authority. Renewal requirements also follow state law but usually mirror the requirements for national certification maintenance.
Working as a Nurse Practitioner
Recent graduates can take advantage of their program's career counseling services to find jobs, or tap into the contacts made during their clinical rotations. Most NPs enjoy an average annual salary over $100,000, even just starting, and work in many different settings.
Private Group Practices
NPs practice primary or specialty patient care, manage assessment and treatment, and direct referrals to other healthcare providers.
Hospitals
NPs work with both inpatient and outpatient primary or specialty care, direct assessment and diagnosis, advise patients on care, and lead and supervise nursing teams.
Community Health Centers
Practitioners treat illnesses and injuries, educate patients on improving and maintaining good health, conduct exams, and administer vaccinations.
Becoming a Nurse Practitioner: FAQs
---
How many years does it take to become a nurse practitioner?
NPs typically spend six years earning their undergraduate and graduate degrees and gaining work experience in a clinical setting. Accelerated programs along with RN-to-BSN or RN-to-MSN bridge programs can shorten the time to an NP career. Conversely, certain specializations and part-time study can extend a candidate's timeline.
What is the quickest way to become a nurse practitioner?
The quickest way to becoming an NP involves earning a two-year ADN, obtaining an RN license, working for 1-2 years, and entering a two- to three-year RN-to-MSN bridge program. Students seeking to fast track their NP schooling should expect to study full time for 4-5 years.
How hard is it to become a nurse practitioner?
NP education can be challenging. Courses cover advanced healthcare topics and ethical considerations. Clinical rotations involve long hours standing and walking (and sometimes running, in the case of emergency medicine). Many candidates struggle with testing, and prospective NPs must pass the NCLEX-RN and board certification exams.
Do nurse practitioners get paid well?
A 2019 AANP report cited the median base salary for a full-time NP at $110,000. Top-earning NPs included those with adult psychiatric/mental health certification who earned $125,000 a year, and emergency room NPs who made $135,000. NPs in California and Hawaii out-earned those in other states, enjoying salaries above $140,000.
---
Learn More About Nurse Practitioners
---
Reviewed by:
Elizabeth Clarke (Poon) is a board-certified family nurse practitioner who provides primary and urgent care to pediatric populations. She earned a BSN and MSN from the University of Miami.
Clarke is a paid member of our Healthcare Review Partner Network. Learn more about our review partners.
NurseJournal.org is an advertising-supported site. Featured or trusted partner programs and all school search, finder, or match results are for schools that compensate us. This compensation does not influence our school rankings, resource guides, or other editorially-independent information published on this site.
Are you ready to earn your online nursing degree?
Whether you're looking to get your pre-licensure degree or taking the next step in your career, the education you need could be more affordable than you think. Find the right nursing program for you.
Popular Resources
Resources and articles written by professionals and other nurses like you.