Cultural Competence in Nursing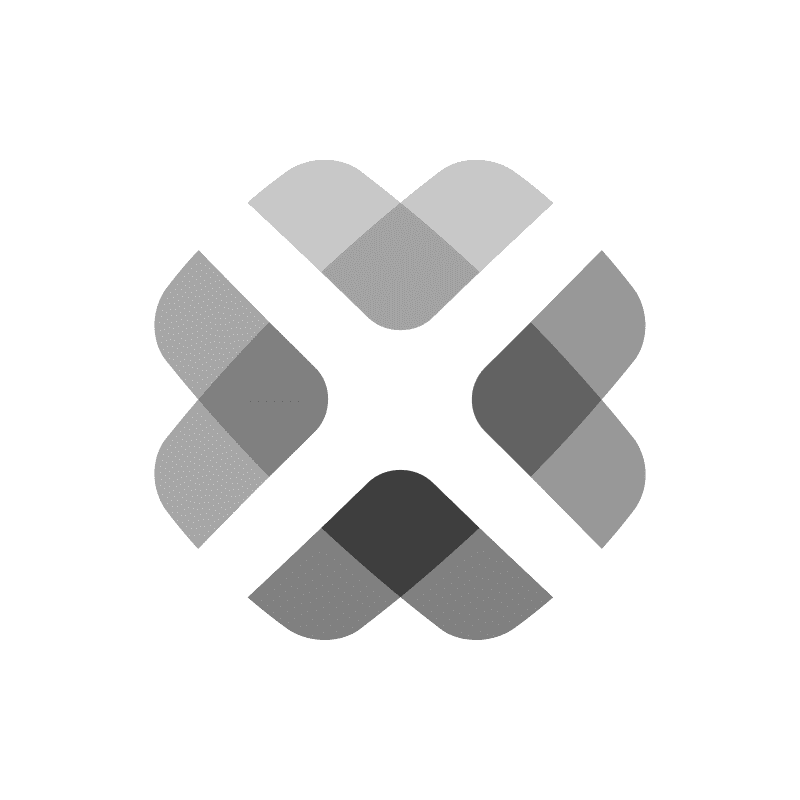 March 3, 2022 , Modified on April 26, 2022 · 0 Min Read
Reviewed by
Karen Luu, MSN, PMHNP-BC
Our Review Network
NurseJournal is committed to delivering content that is objective and accurate. We have built a network of industry professionals across healthcare and education to review our content and ensure we are providing the best information to our readers.
With their first-hand industry experience, our reviewers provide an extra step in our editing process. These experts:
Suggest changes to inaccurate or misleading information.
Provide specific, corrective feedback.
Identify critical information that writers may have missed.
Reviewers typically work full time in their industry profession and review content for NurseJournal as a side project. Our reviewers are members of the Red Ventures Education Freelance Review Network and are paid for their contributions.
Cultural competency is a vital skill for delivering quality nursing care across culturally diverse groups. Our guide offers tips from nursing professionals on incorporating it into nursing culture and practice.
NurseJournal.org is an advertising-supported site. Featured or trusted partner programs and all school search, finder, or match results are for schools that compensate us. This compensation does not influence our school rankings, resource guides, or other editorially-independent information published on this site.
Are you ready to earn your online nursing degree?
Health disparity refers to health differences linked to economic, environmental, and social disadvantages that result in groups of people experiencing greater obstacles to health. Health equity seeks to reduce and eventually eliminate health disparities by allocating resources based on need.
Cultural awareness, diversity, and inclusivity in nursing strive to combat differences in healthcare that lead to worse health outcomes for disadvantaged racial and ethnic groups.
In some American regions, for example, the average life expectancy can vary by decades from one neighborhood to another. Dr. Jamil Norman, a registered nurse and nursing instructor, has found in her research that Black mothers in the U.S. are 3-4 times more likely to die in childbirth compared to white mothers.
"These health disparities for childbearing Black women have persisted despite overall improvements in pregnancy-related outcomes," Norman says.
This guide discusses cultural competence and how it relates to health equity in the U.S., and includes insights from nursing professionals on how both nurses and their patients can benefit from culturally competent care.
What is Cultural Competence in Nursing?
The word "culture" refers to integrated patterns of human behaviors, including norms, traditions, and values that affect the thinking and behavior of members of particular groups. Cultural competence describes the ability to effectively interact with people belonging to different cultures.
The importance of cultural competence in nursing focuses on health equity through patient-centered care, which requires seeing each patient as a unique person.
As Dr. Gregory Knapik, DNP and assistant professor of nursing, explains, "Nurses must be able to understand and appreciate different cultural backgrounds in order to do their job effectively and with the highest degree of care."
Norman specifies that "cultural competence is the willingness to understand and interact with people of different cultures, race, ethnicity, gender, and sexuality."
This approach allows nurse professionals to successfully treat patients even when patients' beliefs, practices, and values directly conflict with conventional medical and nursing guidelines. Nurses can develop the ability to tailor and explain treatment plans according to patients' needs, which may be influenced by cultural practices that don't fall within the parameters of conventional medicine.
"Utilizing cultural competence appropriately will allow for deeper connections with patients," says Knapik. "You will gain the trust of the patient by being empathetic to their differences and unique needs."
Components of Culturally Competent Care
Culturally competent care consists of four components: awareness of one's cultural worldview, attitudes toward cultural differences, knowledge of different cultural practices and worldviews, and cross-cultural skills. Together, these components contribute to a high degree of cultural competency, and nurses can integrate them into the care of their patients.
Awareness

Nurses can pay close attention to their own biases and how they react to people whose backgrounds and cultural experiences differ from their own. For example, a person who becomes conscious that they think of immigrants as illegal aliens achieves cultural awareness of that particular bias.

Attitude

Once nurses tap into awareness, they can actively analyze their increased awareness and internal belief systems. Using the above example, the person can examine their background, beliefs, and values to understand their cultural bias regarding immigrants.

Knowledge

Often, individual beliefs and values do not correspond to their behavior and actions. Nurses can work to acknowledge that this disconnect exists and view knowledge as an important element of developing cultural competence. Research has shown that people who score low on prejudice tests may still use labels such as "illegal alien."

Skills

Nurses put their awareness, attitude, and knowledge into practice by repeating culturally competent behaviors until they become integrated into their daily interactions. These behaviors include effective and respectful communication and body language. Among various cultures, nonverbal communication methods, such as gestures, can mean very different things.
Featured Online MSN Programs
Benefits of Culturally Competent Care
Research shows significant benefits resulting from culturally competent nursing care. Social benefits include fostering mutual respect, understanding, and trust; promoting inclusion and patient and family responsibilities for their health; and increasing community participation and involvement in health issues.
Health benefits include improved data collection, preventative care, and cost savings, along with reduced care disparities and missed medical visits. Healthcare businesses benefit from fewer barriers and costs, increased efficiency, higher legal and regulatory compliance, and access to different ideas, perspectives, and strategies in decision making.
Cultural competence in nursing can be observed through the following examples:
Using language and terms patients understand
Respecting patients' cultural and religious beliefs that conflict with treatment plans
Recruiting health professionals from underserved, diverse, and LGBTQ+ communities
Analyzing the ethnic composition demographics of patients currently served
Identifying patients in underserved populations and communities
Forming a committee of diverse nursing staff members to promote and coordinate cultural awareness measures, such as signage and forms in different languages and community outreach
Taking Steps to Improve Cultural Competence
Beginning in the mid-1980s, health officials began developing resources and guidelines to improve culturally competent nursing care:
While nursing education curriculums do focus on health disparities prevalent in specific cultures and the importance of culturally competent care, Norman believes that further steps can be taken.
"Although I believe that the profession of nursing is doing a lot, there is still more that needs to be done," says Norman. "Until all health care disparities are eradicated, there is always more that can be done."
Tips for Nurses to Improve Cultural Competence
Change your practitioner/patient perspective
"Work from a place of humble partnership instead of from an imbalanced hierarchical notion of care-giver/care-recipient," says nursing faculty member Caroline Ortiz.
Seek a diverse work setting
"[In] order to create an environment that embraces differences, differences should be visible," advises Norman. "Working in a place that has people with different cultures, beliefs, genders, race and ethnicity helps to foster an environment of belonging."
Know yourself
"Self-awareness, respect, and knowledge are critical components of culturally competent care," says Norman, adding that "it is difficult to provide culturally competent care without taking a self-assessment of your own beliefs."
Knapik echoes this point, saying that it is important for nurses to "Understand [their] own strengths and weaknesses when it comes to cultural competency."
Share something about your own culture that may be similar to your patient's culture
According to Norman, "This is just a great way to build rapport with your patient and helps to break down preconceived barriers."
Travel
"First-hand exposure to other ways of being and doing is your best teacher," says Ortiz.
Utilize your resources
Take the opportunity to learn from colleagues and peers around you," Knapik says. "Inquire about a cultural competency department or task force."
Meet Our Contributors
Jamil Norman, Ph.D., RN, CNE, and academic coordinator for Walden University's RN-to-BSN program, has more than 16 years of experience as a registered nurse and 12 years in higher education. Her areas of expertise include nursing research and women's health nursing. At Walden, Dr. Norman teaches foundations of nursing research and topics in clinical nursing.
Caroline Ortiz (MSN, MPH, RN, NC-BC) has 24+ years of nursing experience, combining holistic health approaches with conventional medical care. She is on the faculty of Pacific College of Health and Science's Holistic Nursing Program and is a Ph.D. candidate investigating the traditional healing practices of Mexican-American women.
Dr. Gregory Knapik is an assistant professor of nursing at Notre Dame College (NDC) in South Euclid, Ohio. He has been in healthcare for over 30 years and received his Ph.D. in nursing from Kent State University. He holds a doctor of nursing (ND) from Case Western Reserve University as well as two advanced certifications in PMHCNS-BC and ANP-PC. Prior to joining NDC, Knapik taught nursing courses at Kent State University, the University of Akron, and Walsh University. Currently, he teaches community health, mental health nursing, holistic nursing, and global nursing at NDC. Over his teaching career, he has traveled to Central America many times with his students to learn cultural competency in a deep, immersive way.
Reviewed By:
Karen Luu is a board-certified psychiatric mental health nurse practitioner. Luu holds a master of science degree in nursing from Azusa Pacific University as well as an undergraduate degree in public health science. She has seven years of nursing experience, which includes working at the Level II Trauma Center, community hospitals, mental health urgent care, and private practice. Luu is currently working at a private practice which specializes in bipolar disorder, schizophrenia, depression, anxiety, and PTSD. She emphasizes the importance of incorporating the recovery-based model in her everyday practice.
NurseJournal.org is an advertising-supported site. Featured or trusted partner programs and all school search, finder, or match results are for schools that compensate us. This compensation does not influence our school rankings, resource guides, or other editorially-independent information published on this site.
Are you ready to earn your online nursing degree?
Whether you're looking to get your pre-licensure degree or taking the next step in your career, the education you need could be more affordable than you think. Find the right nursing program for you.
Popular Nursing Resources
Resources and articles written by professionals and other nurses like you.