What Are the Prerequisites for Nursing School?
Once you have decided on a nursing career, the next step is to figure out what it takes to get into the school of your choice. Although every nursing school has slightly different entrance requirements, all programs share similar nursing prerequisites for college-level work.
This guide can help you understand nursing school requirements and the type of academic preparation needed before applying to nursing school.
Common Nursing School Prerequisites
Prerequisites for nursing school provide the foundation for advanced level college courses. They usually consist of general education and science courses taken in high school, a minimum GPA, and other requirements. Students who plan to enroll in either a two-year associate degree in nursing (ADN) or a four-year bachelor of science in nursing (BSN) should expect similar prerequisite courses such as anatomy, nutrition, and statistics.
Traditional and online BSN degrees typically include prerequisites in humanities, advanced science, and college-level reading and writing courses. While both the ADN and BSN degrees prepare students to take the National Council Licensure Examination (NCLEX), the more competitive BSN, which incorporates clinical experiences and training, seeks applicants who wish for a broader academic background.
Because nursing school requirements vary by degree level and institution, you should always check the school's website for up-to-date admission eligibility. Below are common nursing school prerequisites.
Anatomy and physiology
Biology
Chemistry
English composition
Lifespan growth and development
Nutrition
Psychology
Statistics
Anatomy and Physiology

This course studies the structure and functions of the human body and introduces students to basic terminology. Topics include the human skeletal, muscular, and nervous systems and the impact of diseases on certain systems. Students learn to use lab equipment, prepare lab reports, and conduct research and dissection projects. The advanced course covers the human cardiovascular, digestive, respiratory, and urinary systems. Laboratory courses must be taken concurrently with lecture courses.
Required Semesters/Credits: 1-2 semesters
Example Courses: Introduction to human anatomy and physiology, human anatomy and physiology lab 1, advanced topics in human anatomy and physiology, human anatomy and physiology lab 2

Biology

General biology covers the five kingdoms of life, cell structures, taxonomy and reproduction, evolution, ecology, and an introduction to genetics. Advanced microbiology focuses on the interaction of microorganisms within the human body, diseases and infections caused by microorganisms, and how to control and avoid transmission of these microorganisms. Biology courses require a laboratory component, so students can get experience handling biological samples.
Required Semesters/Credits: Two semesters
Example Courses: General biology, biology lab, elementary microbiology, microbiology lab

Chemistry

Nurses must study chemistry to understand processes that take place in the human body at the cellular level. Chemistry courses introduce prospective registered nurses (RNs) to the structures and properties of atoms, ions, molecules, and biological substances and mixtures (both inorganic and organic). The courses teach students how to write balanced chemical equations for reactions of inorganic, organic, and biological substances. Laboratory components, usually taken concurrently with lectures, focus on the analysis and reporting of experimental data.
Required Semesters/Credits: One semester with lab
Example Courses: Introduction to chemistry, chemistry for nurses, organic chemistry, chemistry lab

English Composition

Most associate and bachelor's programs require two semesters of English composition or a similar writing course. These courses are usually taken in the first two semesters. For nursing students, mastery of writing and communication skills forms an important part of their training. It enables them to convey information clearly and objectively to patients, doctors, and other healthcare providers. Courses typically cover writing skills, such as sentence structure, grammar, and punctuation, crititical thinking, and practice in writing research reports.
Required Semesters/Credits: Two semesters
Example Courses: English composition 1, English composition 2, professional writing for nurses, communication and writing for healthcare professionals

Lifespan Growth and Development

This course, typically included among the prerequisites for RN programs, presents an overview of human growth from conception to death and how human beings change over the course of their lifespan. Course topics explore biosocial, cognitive, and psychological development at each life stage, emphasizing the connections between heredity and environmental factors.
Required Semesters/Credits: One semester
Example Courses: Lifespan developmental psychology, human growth and development

Nutrition

Nutrition prerequisites provide a strong grounding in nutritional science and an understanding of the dietary principles that impact the quality of patient care. A basic nutrition course introduces nursing students to the principles of nutrition and nutritional requirements as they relate to changing health needs across the lifespan. Coursework examines food choices and health-related behaviors, prevention of chronic disease, food safety, nutrition challenges in underrepresented communities, and nutrition-related applications in public health settings.
Required Semesters/Credits: One semester
Example Courses: Fundamentals of nutrition, nutrition science for nurses

Psychology

Introductory general psychology introduces nursing students to the basic principles that form the science of psychology. This course focuses on topics like human growth and development, behaviour, learning, memory, and intelligence. Course content includes research methods and psychological testing, neuroscience, personality theory and behavioral approaches, social psychology, and psychological disorders and therapeutic treatments.
Required Semesters/Credits: One semester
Example Courses: General psychology, introduction to psychology, psychology for nurses

Statistics

Knowledge of statistics helps nurses to apply evidence-based practice to patient care delivery. The course prepares students to identify patterns in vital signs and symptoms, adjust dosage of medications, and evaluate the effectiveness of treatments. Statistics courses also introduce students to the science of collecting, analyzing, and making conclusions from data. Nursing students gain a working understanding of terms such as mean, median, and mode and concepts such as "validity" and "reliability" which are necessary to evaluate research.
Required Semesters/Credits: One semester
Example Courses: Introduction to statistics, introductory statistics for nurses
Other Nursing School Requirements
In addition to the pre reqs for nursing discussed above, students need to meet other nursing school requirements. For instance, most schools require a grade of "C" or better in these general education and science courses. ADN programs usually admit students with an overall high school GPA between 2.5 and 2.75, while BSN degrees require at least a 3.0 GPA. More selective undergraduate programs may require GPAs of 3.25 or higher.
Nursing schools often ask for an essay describing educational and career goals. You can make these stand out from the competition by explaining why you want to attend this particular program, how you became interested in nursing, and what personal or volunteer experiences helped you expand your interest in healthcare.
Although many schools no longer require standardized tests, students who score well on the SAT or ACT may choose to submit these results to boost their chances or offset weaknesses in their academic record. Some nursing schools require entrance exams, such as the National League for Nursing Pre-Admission Exam or the Nursing Entrance Test to determine an applicant's likelihood of success. Check with your intended schools to learn about any examination requirements.
Frequently Asked Questions About Nursing Requirements
---
What is a prerequisite in nursing?
Prerequisites introduce students to a particular area of study, giving them background knowledge before pursuing more advanced classes. Nursing prerequisites provide the foundational knowledge in general education, math, and science courses needed to successfully progress through a nursing program.
Are nursing prerequisites hard?
The answer to this question depends on several factors, such as a professor's teaching style, the number of assignments, and the level of interest or skill for the subject matter. Some nursing students may find classes harder than others, doing well in a biology course, for example, but struggling with statistics.
How do I start nursing school?
The very first step is to get a high school diploma or GED certificate. Once you make up your mind about becoming an RN, you should investigate the type of degree program you want to enter. Then, check with schools that interest you about nursing prerequisites and other requirements.
When do you take nursing school prerequisites?
Nursing students typically complete English composition and some science and math requirements while in high school, but others may have to take these courses before enrolling in their nursing program. Some schools only accept current prerequisites that have been completed within 5-7 years.
Do nursing prerequisites transfer?
Many colleges accept transfer credits from similar schools, allowing students to receive full or partial credit for previously completed academic work. While a growing number of community colleges and four-year programs have made it easier for students to transfer credits, some nursing schools are more selective about what prerequisites they will accept.
Related Resources
Reviewed by: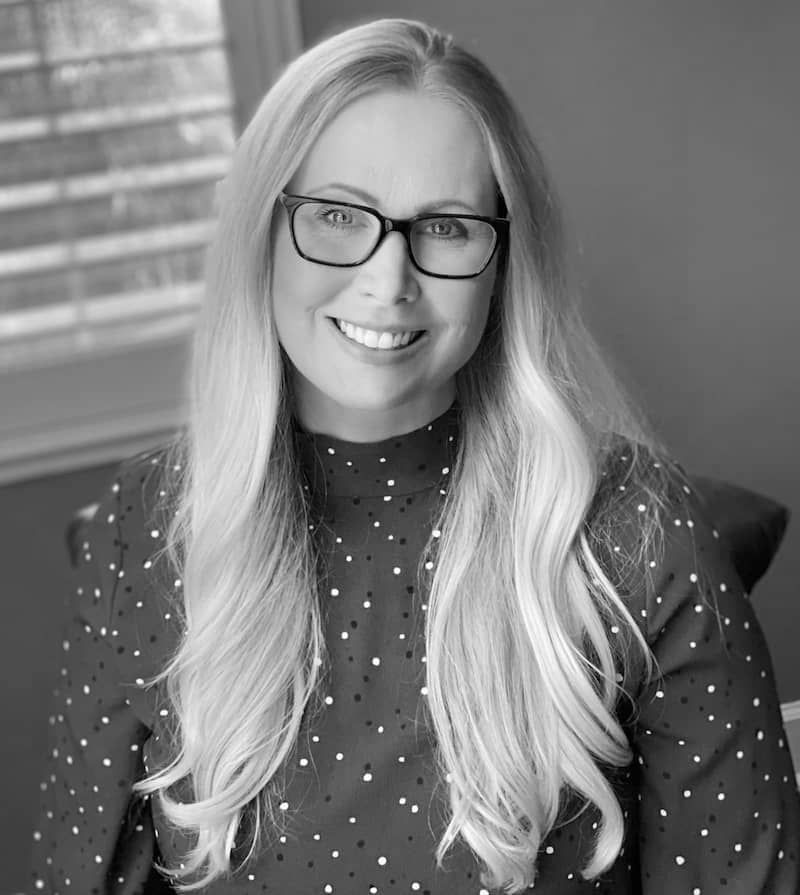 Brandy Gleason, MSN, MHA, BC-NC
Brandy Gleason, MSN, MHA, BC-NC, is a nursing professional with nearly 20 years of varied nursing experience. Gleason currently teaches as an assistant professor of nursing within a prelicensure nursing program and coaches graduate students. Her passion and area of research centers around coaching nurses and nursing students to build resilience and avoid burnout.
Gleason is a paid member of our Healthcare Review Partner Network. Learn more about our review partners here.
NurseJournal.org is an advertising-supported site. Featured or trusted partner programs and all school search, finder, or match results are for schools that compensate us. This compensation does not influence our school rankings, resource guides, or other editorially-independent information published on this site.
Are you ready to earn your online nursing degree?
Whether you're looking to get your pre-licensure degree or taking the next step in your career, the education you need could be more affordable than you think. Find the right nursing program for you.
Popular Resources
Resources and articles written by professionals and other nurses like you.