Nurse Practitioner vs. Physician Assistant: Differences in Roles, Requirements, and Salaries
There are unique differences between PAs and NPs. This guide compares factors like salary, education, and skills to help you choose your career.
While nurse practitioners (NPs) and physician assistants (PAs) share some similar duties, there are key differences between the two roles. This page compares the two careers in terms of educational requirements, responsibilities, and salary potential. Other differences include job settings and specialty areas for PAs and NPs. We also look at salary and job growth data for both professions, such as industries that offer the highest employment levels, concentration of jobs, and wages.
Readers can determine which career path is right for them, along with how to become an NP or a PA.
In Brief: Comparing NPs and PAs
| | Nurse Practitioners | Physician Assistants |
| --- | --- | --- |
| Education | NPs need at least a master's degree to practice which can take 2-3 years. | PAs complete a master's degree in 27 months or three academic years. |
| Median Salary | $117,670 | $115,390 |
| Roles | NPs may practice autonomously in some states. They are responsible for performing physical assessments, ordering and interpreting diagnostic tests, starting and managing treatment, and coordinating care, including patient education and counseling. | According to the American Medical Association, PAs working under a physician's supervision are authorized to perform physical assessments, diagnose and treat illnesses, order and interpret tests, and assist in surgery. |
| Certification + Licensure | NPs must be licensed registered nurses (RNs) and certified by a nationally accredited certifying body. | PAs must graduate from an accredited program and pass the Physician Assistant National Certifying Exam to become licensed in their state. They must also obtain national certification as a PA. |
Nurse Practitioners vs. Physician Assistants: Key Similarities
As advanced practice providers, NPs and PAs are vital assets to the healthcare community. Both help meet the growing demand for primary care providers.
In the mid-1960s, physicians designed an accelerated medical school-like program that trained individuals to examine, diagnose, treat, and care for patients without requiring the robust, in-depth education of a medical degree. Thus, the PA profession was born with the NP role being established soon after. Both PAs and NPs perform some of the same day-to-day duties as physicians, and both typically work with a collaborating physician.
Educational Comparisons
NPs and PAs must earn a master's degree in their respective discipline. Both nurse practitioner programs and physician assistant programs feature similar curriculum requirements and focus on topics like pharmacology, pathophysiology, and advanced health assessment.
NPs and PAs can pursue specialties. PAs, however, receive a general education that allows them to work in any area of medicine right after graduation. Specific residencies are available for PAs seeking additional postgraduate training.
In contrast, NPs choose a specialty area before starting their program and graduate as a family practice NP or mental health NP, for example. Those who want to practice in a different field later must receive training and certification.
Workplace Comparisons
PAs and NPs work in similar settings, including physicians' offices, hospitals, and clinics. After earning a master's degree, PA and NP graduates must pass national certification exams and become licensed before they can practice.
Key Differences Between PAs and NPs
Although PAs and NPs share many roles and responsibilities, the positions differ in important ways.
While both hold some level of prescriptive authority in all 50 states, the criteria for what and when they can prescribe without supervision may differ by state. Many states require NPs with prescriptive authority to work in collaboration with licensed physicians.
Educational Differences
Prospective NPs or PAs generally begin by earning a bachelor's degree. Both positions require a graduate education. NPs typically pursue a master of science in nursing (MSN), while PAs earn a master's in physician assistant studies. These degree paths prepare students to sit for certification exams in their field.
Although the master's degree is the minimum educational requirement to become an NP or a PA, professionals in both careers sometimes pursue doctoral degrees to increase their skills and marketability.
License and Certification Differences
MSN programs for NPs require each student to hold an active RN license, and NPs must maintain licensure while they practice. PA programs often require applicants to have experience in the healthcare field which may include nursing, emergency medical technician or paramedic experience, phlebotomy, and other areas. Check out our ranking of the best registered nursing (RN) programs.
Certification requirements for NPs vary according to the chosen specialty. While agencies maintain different requirements, they generally include at least 500 hours of supervised clinical practice. PAs complete at least 2,000 hours.
NP vs. PA: Salary Comparison
NPs earned a median annual salary of $117,670 in 2020, while PAs took home a median annual wage of $115,390 in 2020, according to the U.S. Bureau of Labor Statistics (BLS). Outpatient care centers offer PAs the highest salaries, and NPs can find the most lucrative opportunities within local, state, and private hospitals.
Both PAs and NPs typically work full-time schedules. Depending on the work environment, these professionals might need to be available on call or work nights, weekends, and holidays.
PAs can anticipate a projected job growth rate of 31% from 2019-29, while the BLS projects a job growth rate of 45% for NPs in the same period. Both projections are far above the 4% national average growth rate.
Highest-Paying Areas for NPs and PAs
According to BLS data, NPs earn the highest salaries in California, making just over $145,970 per year. California also boasts the nation's highest employment levels for NPs. The highest concentration of jobs for NPs, however, are found in Mississippi and Tennessee.
New York is home to the highest employment levels and job concentration for PAs, while Alaska features the highest salary opportunities. PAs in Alaska make roughly $150,000 annually.
Physicians' offices provide the highest concentration of jobs and employment levels for both PAs and NPs, with outpatient care centers, general medical and surgical hospitals, and offices of other healthcare practitioners making up the other top industries.
How to Decide Which Career Is Right for You
Prospective PAs and NPs should consider factors like salary potential, educational requirements, the scope and flexibility of practice for each position, and individual job duties before choosing their career path. Scope of practice laws in the candidate's state of residence may also influence the decision-making process.
Although both academic paths require graduate degrees, each path differs:
Nurse Practitioners: NPs pursue nursing education, first earning RN licensure before completing graduate NP programs.
Physician Assistants: PA programs look for students with some experience in healthcare, but this includes other areas outside of nursing, like paramedic, respiratory technician, radiology, or surgical technician work.
While most nurses choose the NP route, it is not unheard of for nurses to become PAs. The decision ultimately reflects the candidate's goals, interests, and chosen specialty area.
NPs and PAs may choose to specialize their work or practice in general or primary care:
Nurse Practitioners: NPs serve as advanced practice registered nurses (APRNs), which includes an education centered on nursing care.
Physician Assistants: PA programs emphasize general practice, diagnosis, procedural methods, and treatment.
NP vs. PA: Frequently Asked Questions
---
Is a PA or an NP higher ranked?
Neither profession ranks "higher" than the other. NPs and PAs play unique roles in healthcare and both professions allow practitioners to work in different specialty areas. Generally, NPs specialize in a specific population, while PAs have a general background.
What's the difference between a PA and an NP?
An NP practices under the nursing model of care and may work independently without direct physician oversight depending on state regulations. A PA boasts a traditional medical background and may specialize in surgical care. However, PAs must work under a physician's supervision.
Does it take longer to become a PA or an NP?
It takes longer to become a PA. NP master's programs typically last 24 months, although an NP must first earn a bachelor's degree in nursing. PAs must also complete a bachelor's degree before beginning graduate studies. Their master's program is typically 27 months and includes 2,000 hours of clinical experience.
Does an NP or a PA make more money?
BLS data indicates that an NP's median annual salary is slightly higher than a PA's salary. However, earning potential varies widely by specialty.
How to Become a Nurse Practitioner
Prospective nurse practitioners must complete a graduate degree. An MSN typically requires about two years of full-time study. Graduates must pass a national certification exam in their chosen specialty area and fulfill any state-specific requirements to obtain their APRN licenses.
Earn an associate degree in nursing (ADN) or a bachelor of science in nursing (BSN).
A bachelor's program is typically four years long but may be shorter for people with a bachelor's degree in another field. An ADN program usually lasts two years and qualifies graduates for
accelerated BSN programs
.
Pass the NCLEX-RN to earn RN licensure.
State nursing boards declare a student eligible to take the certification exam and issue an authorization to test. Nurses must pass the National Council Licensure Examination for RNs (NCLEX-RN) to obtain a state license to practice.
Gain RN experience.
NP programs prefer applicants with at least two years of RN experience.
Earn an MSN.
Prospective NPs must earn a master's degree from an accredited program. Most select a specialty field and/or focus population during their MSN program.
Earn specialty certification and NP licensure.
Nationally accredited certifying bodies offer specialty-focused board certifications. NPs must also maintain RN licensure to practice.
Learn More About Admission Requirements for NP Programs
How to Become a Physician Assistant
Prospective PAs must also complete a graduate-level program. While admission requirements for PA schools vary, most look for candidates with high GPAs and medical experience. Graduates must pass a national certification exam and apply for licensure in the state they plan to practice in.
Earn a bachelor's degree.
It generally takes four years to earn a bachelor's degree. It is recommended to choose a major that includes the prerequisite courses for PA school such as general chemistry, biology, and statistics.
Gain relevant healthcare experience.
Relevant clinical experience includes previous work as an RN, nursing assistant, paramedic, or emergency technician. Candidates do not necessarily need medical work experience, but many have performed volunteer work at clinics or hospitals.
Earn an MSN.
PA students typically take 24-27 months to earn a master's degree, completing a program modeled after the typical medical school curriculum. Courses cover topics like human anatomy, physiology, pathology, and pharmacology. Candidates in a PA program complete classroom, laboratory, and clinical work.
Pass the Physician Assistant National Certifying Examination.
After earning a master's degree, graduates must complete and pass the national certifying examination administered by the National Commission on Certification of Physician Assistants. PAs must pass this certification exam every 10 years to maintain board certification.
Apply for licensure to practice.
Once PAs have passed their certifying exam, they must apply for and receive a license to practice from the state in which they plan to work. PAs must also complete continuing education credits annually to maintain their licenses.
Professional Organizations for Nurse Practitioners
Professional organizations offer a variety of membership benefits, including access to resources, events, and professional development ventures.
American Association of Nurse Practitioners

Dedicated to advancing the NP role and improving patient care, AANP supports more than 105,000 members, including NPs, organizations, and NP students.

American Nurses Association

As the premier organization representing American RNs, ANA aims to advance the nursing profession by promoting a safe, ethical work environment and fostering high practice standards.

National League for Nursing

In addition to professional development opportunities, this organization offers research grants, testing services, teaching resources, and public policy initiatives that promote nursing education programs.
Professional Organizations for Physician Assistants
The following organizations provide PAs with many helpful benefits, including events, seminars, and opportunities for professional development and networking.
Meet our Contributors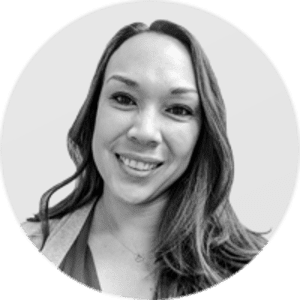 Cynthia Taylor Chavoustie, MPAS, PA-C
Cynthia Taylor Chavoustie, MPAS, PA-C is an experienced physician assistant specializing in family medicine and gastroenterology. In 2005, she obtained her MA in physician assistant studies from the University of Nebraska. She has more than 15 years of clinical experience with all ages and in many different environments. Cynthia has always been committed to public awareness and overall health for herself as well as others.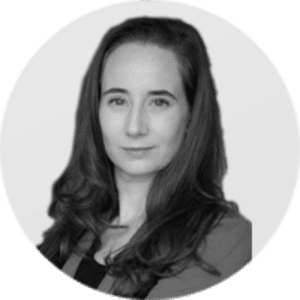 Meredith Wallis, CNM, NP
Meredith Wallis, CNM, NP is a certified nurse-midwife, nurse practitioner, and International Board Certified Lactation Consultant (IBCLC). She received her master's degree in midwifery from Oregon Health & Science University in 2011. Meredith specializes in out-of-hospital birth, lactation support, and childbirth education. Her professional passions include holistic medicine, VBAC, and evidence-based care.
NurseJournal.org is an advertising-supported site. Featured or trusted partner programs and all school search, finder, or match results are for schools that compensate us. This compensation does not influence our school rankings, resource guides, or other editorially-independent information published on this site.
Are you ready to earn your online nursing degree?
Whether you're looking to get your pre-licensure degree or taking the next step in your career, the education you need could be more affordable than you think. Find the right nursing program for you.
Popular Resources
Resources and articles written by professionals and other nurses like you.