Nurse Practitioner Career Overview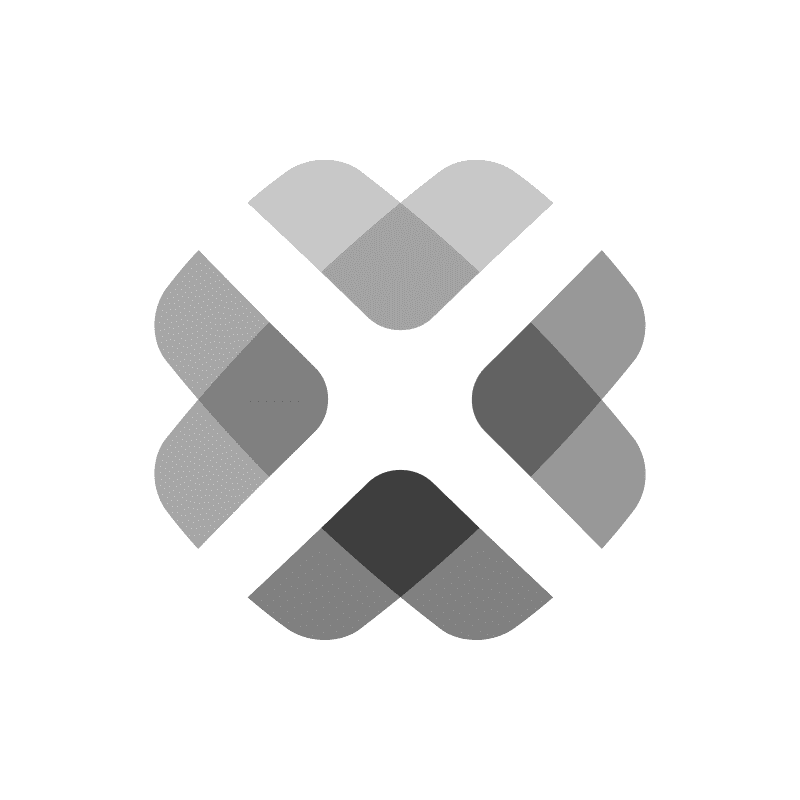 Updated July 18, 2022 · 6 Min Read
Reviewed by
Brandy Gleason
Our Review Network
NurseJournal is committed to delivering content that is objective and accurate. We have built a network of industry professionals across healthcare and education to review our content and ensure we are providing the best information to our readers.
With their first-hand industry experience, our reviewers provide an extra step in our editing process. These experts:
Suggest changes to inaccurate or misleading information.
Provide specific, corrective feedback.
Identify critical information that writers may have missed.
Reviewers typically work full time in their industry profession and review content for NurseJournal as a side project. All reviewers are paid members of the Red Ventures Education Integrity Network.
Find out about nurse practitioner careers, including responsibilities, pros and cons, and compensation. Learn more about a fast-growing career with an average salary over $100K.
NurseJournal.org is an advertising-supported site. Featured or trusted partner programs and all school search, finder, or match results are for schools that compensate us. This compensation does not influence our school rankings, resource guides, or other editorially-independent information published on this site.
Are you ready to earn your online nursing degree?
Credit: FatCamera / E+ / Getty Images
Becoming a nurse practitioner (NP) involves more training and clinical authority than a registered nurse (RN) but less than a physician. Nurse practitioners are authorized to prescribe medications, order diagnostic tests, and diagnose conditions. They can also assist in surgical procedures, suture, and practice independently in a number of states (Arizona, Massachusetts, Oregon, and several others).
Some popular NP specializations include family health, pediatric health, women's health, and psychiatric/mental health. Nurse practitioners may work for hospitals, nursing homes, private practices, and clinics.
According to the U.S. Bureau of Labor Statistics, the mean annual wage for NPs in the United States is $118,040, and the number of job opportunities is growing.
What Does a Nurse Practitioner Do?
MSN or DNP required
certification required
NPs provide clinical care for patients and are authorized to diagnose health conditions, order tests, and prescribe medications. NPs' scope of work varies depending on their specialization area, the population they serve, and the state in which they practice. One of their main roles within healthcare is to address the shortage of physicians and bring down healthcare costs.
In some states, they need to work under the supervision of a physician or in collaboration with a physician; in other states, they have full-practice authority, giving them professional autonomy.
NP specializations usually correspond with patient populations. For example, pediatric nurse practitioners work with patients from birth to age 21, and women's healthcare nurse practitioners serve women. Certain states let NPs establish their own private practices, but regulations vary.
Nurse practitioners may experience challenges like long hours, high levels of stress, and the threat of burnout. COVID-19 has been especially hard for nurses, with some reported rates of burnout quadrupling six months into the pandemic.
Depending on the setting, a NP's key skills and responsibilities could include the tasks below:
Credit: SDI Productions / E+ / Getty Images
Key Soft Skills for Nurse Practitioners
Empathy and Compassion: If you meet a nurse practitioner, they will tell you that you need both of these traits to understand and build relationships with patients and their families. Compassionate and empathetic nurses who see their patients as whole people may offer improved patient care.
Communication Skills: Because NPs spend so much time explaining medical diagnoses and treatments to patients and their families, they need clear, concise, and empathetic communication skills. Working with other healthcare professionals also requires good communication skills.
Leadership Skills: Nurse practitioners are often looked upon as leaders. NPs should be prepared to coach and mentor other nurses, lead problem-solving efforts, contribute to team building, and help build a positive culture.
Critical-Thinking Skills: Critical-thinking skills help NPs provide better care, improve patient safety, and recognize changes in a patient's medical status. It can also lead to innovation and better decision-making.
Key Hard Skills for Nurse Practitioners
Basic Emergency and Urgent Care Skills: A solid grasp of basic emergency and urgent care skills allows NPs to quickly assess and address medical issues. Examples include dressing wounds, providing intravenous therapy, assessing the respiratory system, and chest tube management.
Vital Sign Monitoring and Checking: Knowing how to monitor and check vital signs, including pulse rate, body temperature, blood pressure, and respiration rate, helps NPs find and monitor healthcare problems.
Patient Education: Skilled NPs provide health education and counseling to patients and their families. This can help them understand diagnoses and treatments, make lifestyle changes to improve health conditions, and learn how to provide at-home care.
Technology Skills: As technology's role in the healthcare system grows, nurse practitioners use technology to help diagnose, monitor, and treat patients. They also need technical skills to complete medical forms accurately.
History of Nurse Practitioners
The first nurse practitioner program started in 1965 in Colorado. That same year, Medicare and Medicaid expansion increased the number of Americans who qualified for coverage and could seek primary healthcare.
In 2018, an estimated 56,000 NPs practiced in the U.S. The rise of the NP profession came in response to the lack of primary care physicians available to meet this need.
Nurse practitioners serve an important role in helping to address the continuing primary care shortage, lowering healthcare costs, and improving patient satisfaction. Nurse practitioners stand out from other healthcare providers by looking at patient health and well-being from a whole-person perspective.
Throughout the profession's history, NPs have advocated for policy changes to improve healthcare and access, particularly for children, low-income individuals, and other marginalized groups.
Where Do Nurse Practitioners Work?
Most NPs specialize in family practice. While NPs work in nearly every healthcare setting, they are most likely to work in physicians' offices (4.1%), outpatient care centers (2.29%), or offices of other health practitioners (.96%).
Hospital Outpatient
NPs generally serve as primary care providers or specialists in hospital outpatient settings, assessing and diagnosing patients, prescribing treatment, advising patients on care, and referring patients to physicians for additional care when needed.
Hospital Inpatient
In a hospital inpatient setting, NPs also assess and diagnose patients and prescribe treatment as part of a patient's ongoing care. They may also lead nursing teams and oversee the work of other clinical staff.
Private Group Practices
In a private group practice, NPs may serve as primary care providers or specialists. They see patients, assess conditions, and prescribe treatments, escalating a patient to seeing a physician or specialist NP as necessary.
Featured Online MSN Programs
Why Become a Nurse Practitioner?
There are pros and cons to any occupation, and NPs are no different. You can compare key qualities of an NP found in the list below.
Advantages to Becoming an NP
---
High demand and NP salaries considerably above the national average
Personal satisfaction from providing patient care
Potential for career advancement in clinical or administrative roles
Disadvantages to Becoming an NP
---
Strenuous education, board exam(s), and licensing requirements
High potential for burnout due to demanding schedules
Emotional stress from witnessing patient suffering
Paperwork and regulatory administrative burdens
How to Become a Nurse Practitioner
To become a nurse practitioner requires a bachelor of science in nursing (BSN), graduate degree, and state licensure.
1. Earn an associate degree in nursing (ADN) or a BSN.
Students can earn an ADN in two years or a BSN in four years. Some students prefer to earn the ADN first; this provides the opportunity to see if they like the work and environment. Others prefer to start with the BSN and begin work at a higher level of responsibility and pay.
2. Pass the NCLEX-RN to receive registered nurse (RN) licensure.
Master of science in nursing (MSN)-NP programs require experience in nursing. To practice as an RN, you must pass the National Council Licensure Examination for RNs (NCLEX-RN) examination which measures a graduate's readiness to begin practice as a registered nurse. It asks questions about safety, health promotion, and patient physical and psychological needs.
3. Earn an MSN.
Students typically take two years of full-time study to earn the MSN degree. Admission for most MSN programs require or give preference to students with at least two years of experience as an RN. MSN-NP programs also require a valid, unencumbered state nursing license.
4. Pass the national nurse practitioner certification board exam.
This examination, like the NCLEX-RN exam, assesses a graduate's readiness to work in the field as an NP. It typically comprises 150 multiple-choice questions. However, there are several certifying bodies with differing exams depending on your MSN-NP specialty track, such as family nurse practitioner, adult-gerontology primary care nurse practitioner, pediatric nurse practitioner, among others.
5. Get state licensure as an NP.
Each state has its own licensing requirements, but they all include earning an MSN or doctor of nursing practice (DNP) degree and passing the national board exam.
Nurse Practitioner Concentrations and Specializations
Popular nurse practitioner specializations include women's health, family health, and neonatal health. We explain these and other specialties below. Licensure and national certification requirements vary by state and specialization.
Pain management nurse practitioners work with patients experiencing chronic or acute pain and prescribe treatments.
Salary: $102,247
Job Outlook: 52% job growth for all NPs between 2020-2030
---
A family nurse practitioner typically works as a primary care provider for patients of all ages in different healthcare settings. Most nurse practitioners work as family NPs.
Salary: $97,940
Job Outlook: 52% job growth for all NPs between 2020-2030
---
Neonatal nurse practitioners provide nursing care for newborn infants, generally in hospitals. While they care for infants, they also work with the new parents.
Salary: $110,330
Job Outlook: 52% job growth for all NPs between 2020-2030
---
Adult nurse practitioners provide primary care for adults in a range of healthcare settings, including hospitals, health systems, and independent practices.
Salary: $102,570
Job Outlook: 52% job growth for all NPs between 2020-2030
---
Psychiatric nurse practitioners, also known as mental health nurse practitioners, specialize in providing mental health treatment, in both inpatient and outpatient settings.
Salary: $112,950
Job Outlook: 52% job growth for all NPs between 2020-2030
---
Women's health nurse practitioners specialize in women's health, especially obstetric and gynecological (ob/gyn) health. They typically work in hospitals, health systems, and independent practices.
Salary: $96,500
Job Outlook: 52% job growth for all NPs between 2020-2030
How Much Do Nurse Practitioners Make?
Nurse practitioner salaries vary based on experience, speciality, and geography but average a median pay of $123,780 per year. The highest-paid NP specialty is psychiatric care with a median annual salary of $125,000 and the lowest is family care at $107,000.
The U.S. Bureau of Labor Statistics (BLS) projects that employment as an NP will grow by 52% from 2020 to 2030. Employment growth tends to follow population growth, especially older adult population growth. Between 2018-2028, NP employment in Arizona is expected to rise by 50.9%, by 44.7% in Colorado, and by 41.4% in Georgia.
Top-Paying States for Nurse Practitioners

| State | Annual Mean Wage | Total Number of NPs |
| --- | --- | --- |
| California | $151,830 | 17,400 |
| New Jersey | $137,010 | 6,690 |
| New York | $133,940 | 15,190 |
| Washington | $130,840 | 3,730 |
| Massachusetts | $129,540 | 7,330 |
Source: BLS
Top-Paying Metropolitan Areas for Nurse Practitioners

| Metropolitan Area | Annual Mean Wage | Total Number of NPs |
| --- | --- | --- |
| San Jose — Sunnyvale — Santa Clara, CA | $197,870 | 1,220 |
| Napa, CA | $184,700 | 90 |
| Vallejo — Fairfield, CA | $180,380 | 130 |
| San Francisco — Oakland — Hayward, CA | $177,160 | 2,550 |
| Yuba City, CA | $159,260 | 2,550 |
Source: BLS
Top-Paying Industries for Nurse Practitioners

| Industry | Average Salary |
| --- | --- |
| Emergency Departments | $135,000 |
| Veterans Affairs (VA) Hospitals | $124,000 |
| Home Health Care | $125,000 |
Source: American Association of Nurse Practitioners
Frequently Asked Questions about Nurse Practitioners
---
How long does it take to become a nurse practitioner?
The NP designation takes at least six years of school to earn plus time working as an RN. Most full-time students need four years to earn a BSN degree versus two for an ADN plus two years to earn a master's degree in nursing. Most schools require or strongly recommend at least two years of work as an RN before applying to an MSN-NP program.
Can nurse practitioners prescribe medicine?
NPs can prescribe medications, including controlled substances. Some states require a certain number of credit hours in pharmacology while others require NPs or newly credentialed NPs to work in collaboration with a physician. Others grant NPs full-practice authority, meaning they do not require a physician's collaboration or supervision.
What are the most popular nurse practitioner specialties?
According to a 2019 AANP study, the specializations with the highest concentration of NPs are family practice at about 65%, adult care at about 13%, and adult gerontology at about 8%.
What is the difference between an RN and NP?
An RN has a two- or four-year degree in nursing, or a nursing diploma, whereas an NP has at least an MSN and board certification as an NP. While all NPs are RNs, not all RNs are NPs.
Professional Organizations for Nurse Practitioners
AANP comprises 118,000 members and is the largest professional association for NPs in the United States. It conducts research on the profession, provides members with continuing education, advocates for the nurse practitioner profession, and holds an annual conference. Most members are NPs, but there are six different membership categories, including students and retirees.
NONPF is the national membership association for nurse practitioner education. The organization advises on nursing practitioner program curriculum and effective NP education. Membership is open to nursing schools, students, retired faculty members, and current NP school faculty members.
NPWH aims to ensure the highest possible quality of care from nurse practitioners specializing in women's health. The association provides education, conducts research, and advocates for policies that advance the profession. The majority of members are NPs, but there are membership categories for students and those who work in the area of women's health.
NBNPA is located in Houston, Texas, and was founded in 2010 to create a professional community and support the work of Black NPs. The association advocates for health equity among underserved communities and provides scholarships and other philanthropic support. Members are all Black nurse practitioners.
AAENP, based in Scottsdale, Arizona, provides continuing education, establishes guidelines for emergency care nursing, and conducts advocacy for emergency nurse practitioners. Membership is open to any emergency care provider or student of emergency care, but certain leadership roles are reserved for nurse practitioners.
---
Related Nurse Practitioner Career Resources
Page last reviewed November 30, 2021
NurseJournal.org is an advertising-supported site. Featured or trusted partner programs and all school search, finder, or match results are for schools that compensate us. This compensation does not influence our school rankings, resource guides, or other editorially-independent information published on this site.
Are you ready to earn your online nursing degree?
Whether you're looking to get your pre-licensure degree or taking the next step in your career, the education you need could be more affordable than you think. Find the right nursing program for you.
Popular Resources
Resources and articles written by professionals and other nurses like you.