Medical Billing and Coding vs. Nursing
Reviewed by
Our Integrity Network
NurseJournal.org is committed to delivering content that is objective and actionable. To that end, we have built a network of industry professionals across higher education to review our content and ensure we are providing the most helpful information to our readers.
Drawing on their firsthand industry expertise, our Integrity Network members serve as an additional step in our editing process, helping us confirm our content is accurate and up to date. These contributors:
Suggest changes to inaccurate or misleading information.
Provide specific, corrective feedback.
Identify critical information that writers may have missed.
Integrity Network members typically work full time in their industry profession and review content for NurseJournal.org as a side project. All Integrity Network members are paid members of the Red Ventures Education Integrity Network.
Both nursing and medical billing offer entry into the healthcare field. Before deciding, weigh these pros and cons to meet your unique needs.
NurseJournal.org is an advertising-supported site. Featured or trusted partner programs and all school search, finder, or match results are for schools that compensate us. This compensation does not influence our school rankings, resource guides, or other editorially-independent information published on this site.
Are you ready to earn your online nursing degree?
Credit: The Good Brigade / DigitalVision / Getty Images
Are you interested in working in the healthcare field but unsure of the best and quickest way to start? Two of the more popular options are nursing and medical billing and coding. As you're planning your education and career, it might help to understand the similarities and differences between nursing and coding.
Each has different certifications and salary ranges. Some nurses choose to switch careers to medical biller and coder after working in clinical practice. The added nursing experience can increase medical billing and coding job opportunities.
As baby boomers age, the number of people with one or more chronic illnesses will increase. Individuals with heart disease, obesity, and Type 2 diabetes add pressure on the healthcare system, which means there will be a greater need for nurses and higher demand for medical billers and coders in the coming years.
In this guide, discover the different requirements needed to become a nurse or a medical biller and coder and which may be the best choice for you.
Featured Online MSN Programs
Medical Billing and Coding vs. Nursing: Which Is Better?
Both career paths are good opportunities. Nursing is clinically oriented and focuses on delivering patient care and improving patient outcomes. Nurses can enter the field three ways. The first two paths involve becoming a registered nurse (RN). Students can complete a two-year associate degree in nursing (ADN) or a four-year bachelor of science in nursing (BSN) degree.
The third nursing path students can take is a 12- to 18-month licensed practical or vocational nurse (LPN/LVN) program. The terms LPN and LVN are interchangeable to identify the same position.
Medical billing and coding focus on accurate data entry, which is necessary for reimbursement. The American Academy of Professional Coders (AAPC) offers a 16-week course for medical billing. The AAPC course for medical coders is self-paced.
Here's a quick comparison between nursing and coding that outlines educational requirements, certifications, and salaries.
Medical billing and coding
RN
LPN/LVN
Education

You must have your high school diploma or equivalent.

Students may complete a two-year associate degree or a focused college-based program to become a medical biller or coder.

Candidates must be proficient in medical terminology, insurance practices, and anatomy and physiology.

An RN completes a two-year ADN or four-year BSN program.

Paying for a nursing degree can be high. The cost depends on many factors like whether the school is public or private.

The average BSN program can cost anywhere from $40,000-$100,000, while an ADN program can cost from $10,000-$40,000.

An LPN/LVN program can be completed in 12-18 months.

The program can cost from $6,000-$25,000 at a public school and nearly double at a private school.

License and certification

The AAPC offers certifications for billers and coders.

Candidates must have two years of medical coding experience to be fully certified. The certification can be taken online or in-person and costs $300-$545.

Medical billing certification offered by the AAPC can be bundled with online practice tests, the exam, and online instruction. The cost ranges from $1500-$2200.

An RN must graduate from an accredited program to take the National Council Licensure Examination (NCLEX). After passing, the candidate can apply for their nursing license in the state where they practice. Each state has different requirements.

RNs may take additional nursing certifications in their specialty, such as pediatrics or gerontology.

An LPN takes the NCLEX-PN after graduating from an accredited nursing program.

In most states, LPNs are licensed by the state board of nursing. Some states have separate licensing agencies.

An LPN must work under the supervision of an RN.

Work settings

Nursing homes
Hospitals
Governmental agencies
Insurance companies
Doctors' offices
Consulting services
Clinics
Remote work

Hospitals
Clinics/offices
Correctional services
Governmental agencies
Insurance companies
Telemedicine
Home healthcare
Camps
Rehabilitation centers
Schools
Court of law
Mission clinics
Emergency vehicles
Military
Publishing companies

Hospitals
Clinics/offices
Residential facility
Rehabilitation center
Home healthcare
Camps
Mission clinics

Salary

According to the AAPC, the average salary for a certified medical coder is $56,160 with the potential to increase with additional certifications.

The average salary of a medical biller is $40,460, as per September 2021 PayScale figures.

The U.S. Bureau of Labor Statistics (BLS) cites the median annual salary for an RN as $75,330 with a job growth rate of 9% from 2020-2030.

The median salary for an LPN is $48,820. The position has a job growth rate of 9% from 2020-2030.
Where the Two Career Paths Meet
Although the two careers appear unrelated, since one is clinical and the other is data driven, they are complementary. Medical billing and coding is a less expensive and often quicker way of entering the healthcare field.
Billers and coders who are interested in nursing after certification can work remotely while going to nursing school. They will have a foundation in not only anatomy and physiology but also medical terminology.
RNs who have an interest in delving into data and ensuring appropriate reimbursement for hospitals and clinics may find an RN coder career fulfilling. Certified RN coders are in high demand. They work alongside medical billers to ensure accurate coding and offer expertise in refiling appeals, advocating for patients, and protecting against insurance fraud.
How to Start a Career in Nursing
There are three common paths to become a nurse. The shortest and sometimes least expensive is to become an LPN versus RN. You may also choose a two-year ADN program or a four-year BSN program to become a registered nurse. Admission requirements, program costs, and clinical responsibilities differ for each role.
Featured Online RN to BSN Programs
Education
Students interested in entering an LPN/LVN, ADN, or BSN program must meet certain admission requirements. LPN schools require a high school diploma or equivalent. However, there may be other educational requirements that vary among schools.
For example, some schools include college-level prerequisite and science classes in their program, and others require nursing school prerequisites before admission. Programs can cost $6,000-$25,000 and take 12-18 months. Some LPNS later consider LPN-to-RN programs to advance their career.
Admission requirements for an ADN or a BSN degree are more stringent, especially for some of the best nursing schools. Most two-year ADN programs require a minimum high school 2.5 GPA or GED certificate. Students transferring nursing programs with more than 12 credits usually require at least a 2.0 GPA. Students must demonstrate proficiency in math and science.
Many ADN programs also require a passing score on the Health Education Systems Incorporated Examination and a criminal background check. State schools can cost $6,000-$20,000 for an ADN.
Admission requirements for a four-year BSN program are similar. These include a minimum high school and college GPA of 3.2 and prerequisite college courses before admission. Other criteria may include a written personal essay, recorded online video, or a passing score on the Assessment Technologies Institute Test of Essentials Academic Skills.
A BSN program can cost $40,000-$100,000, or greater for private universities. Nursing scholarships and financial aid are available.
Licensure
At a minimum, LPNs must pass the NCLEX-PN and RNs must pass the NCLEX-RN to receive their state licensure and find LPN or registered nursing jobs. Each state board of registered nursing may also have additional requirements. Many states require a criminal background check and some require an official copy of school transcripts.
An LPN must practice under RN supervision and is responsible for adhering to the standards of practice for a practical nurse. The RN is responsible for reviewing an LPN's assessment and documentation and for determining if the patient's care warrants the services of an RN.
How to Start a Career in Medical Billing and Coding
Medical billing and coding fill important administrative functions, often in an office environment. Programs are available to teach students the necessary terminology, coding system, and medical law and ethics to do their jobs.
However, it is not necessary to have a formal education to pass the certification examination. Some candidates get on-the-job training and work for two years before taking the certification examination.
Featured Online Medical Billing and Coding Programs
Education
Most programs are open to students with a high school diploma or GED certificate. The programs may be in person or online. Online programs, such as at the University of Cincinnati, tend to admit students more frequently than the standard three times a year. The length of the program varies from 1-2 years, depending on whether it is a diploma or associate degree program. Some programs are self-paced.
Program costs also vary depending on the program's length, if it is a diploma or associate degree, and if it is at a public or private institution. It can range from $1,000-$10,000.
Certification
The most common certification for a medical billing and coding specialist is administered through the AAPC. This professional organization has a Certified Professional Coder (CPC) exam and a separate Certified Professional Biller (CPB) exam.
Medical coders may increase their salary potential by getting certified in specialty areas such as:
Certified outpatient coder
Certified inpatient coder
Certified risk adjustment coder
Advanced neurology and neurosurgery
Behavioral health
Denial resolution
Home health
Pathophysiology
Physical medicine and rehabilitation
Skilled nursing
Although candidates may take the certification examination directly after graduating from a formal program, the AAPC does not award full certification until a candidate has two years of medical coding experience. Until that time the certification will be a CPC-A, signifying the candidate is in the apprentice program.
Medical Billing and Coding vs. Nursing FAQs
---
Is medical coding harder than nursing school?
A program's difficulty may depend on whether you enjoy learning the concepts and employing them each day. For some, the clinical skills and bedside care required to be a nurse may be uncomfortable. For others, pouring over medical charts to determine the correct codes may be tedious.
Can a nurse become a medical coder?
Yes! To become an RN coder, nurses have the advantage of starting with a strong knowledge of medical terminology, anatomy, and physiology. For some nurses, working as an RN coder is a progression in their career development.
Is medical coding a dying career?
No! Medical coders are in high demand as healthcare continues to expand and grow. Every provider uses coded documentation to apply for reimbursement. While the technology may change, healthcare providers continue to need medical coders to translate their documentation into codes readable by insurance companies and other third-party payers.
How much does an RN coder make?
RNs who become medical coders are called RN coders. They are highly sought after, and an RN coder salary can be comparable to a nurse. Once certified, Glassdoor reports an average annual base salary of $71,490 as of September 2021. However, to be fully certified by the AAPC, an RN coder must also have two years of medical coding experience.
How to Decide Which Career Is Right for You
Both nursing and medical billing and coding are strong choices to enter healthcare. Each has advantages and disadvantages. What one person finds an advantage may be challenging to another.
As you review your options, evaluate the factors that play a significant role in your career path. For example, if your interest lies in data analysis, then medical coding may be the better option. Remember to factor in the program's length and cost in addition to your salary potential. A second option is to combine nursing and coding, like many RNs coders have done.
Nursing experience and medical coding certification allow you to ensure that people are being charged correctly for services and to prevent insurance fraud. This career combination also keeps you in healthcare while enjoying a better work-life balance.
The choice is yours so spend time considering your options and determining what would work best in your life situation.
Learn More About Medical Billing and Coding
Reviewed by: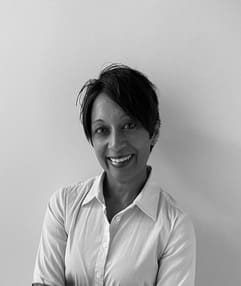 Shrilekha Deshaies, MSN, RN
Shri Deshaies MSN, RN, CCRN, is a nurse educator with over 20 years of teaching experience. She is a certified critical care nurse and has worked in various surgical intensive care units, including cardiovascular, trauma, and neurosurgery. Her passion for health equity led her to becoming a community home health nurse. She is a founding member of Nurses Serving our Neighbors which advocates for the homeless population.
Shri Deshaies is a paid member of the Red Ventures Education freelance review network. Learn more about our review partners.
NurseJournal.org is an advertising-supported site. Featured or trusted partner programs and all school search, finder, or match results are for schools that compensate us. This compensation does not influence our school rankings, resource guides, or other editorially-independent information published on this site.
Are you ready to earn your online nursing degree?
Whether you're looking to get your pre-licensure degree or taking the next step in your career, the education you need could be more affordable than you think. Find the right nursing program for you.
Popular Resources
Resources and articles written by professionals and other nurses like you.