Types of Nursing Degrees and Levels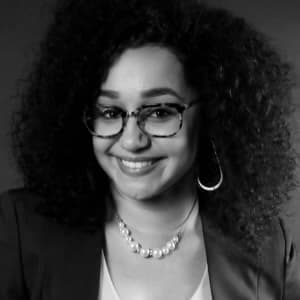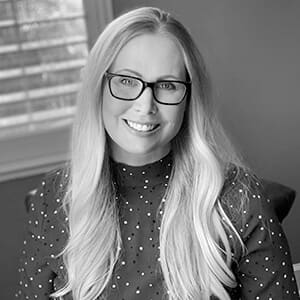 Learn all about the different types of nursing degrees to find the one that best fits you and your career goals.
Earning a nursing degree is a great educational investment. The strong demand for nursing professionals throughout the U.S. indicates that the field will continue to grow for many years to come. The Bureau of Labor Statistics (BLS) projects that employment for professionals with nursing degrees will grow by 12% from 2018-2028, and the American Association of Colleges of Nursing notes that more than 3.1 million registered nurses (RN) currently practice in the U.S. According to the BLS, the demand for RNs will increase 7% from 2019 to 2029.
Generally speaking, there are many pathways to become a nurse:
A two- or three-year diploma program, which allows you to become a registered nurse (RN) in less time than a full bachelor's program.
A two-year associate degree, which also provides the RN designation without earning a bachelor's degree.
A four-year bachelor of science in nursing (BSN) degree that results in an RN designation. Once you have your BSN, you can then opt to pursue more education with a master of science in nursing (MSN) or doctor of nursing practice (DNP) degree to choose from a full array of high-paying, high-demand nursing jobs.
There are programs that will give credit toward a registered nursing degree for licensed practical nurses (LPN/LVN) or for those with nursing assistant training and experience.
Advantages to Earning a Nursing Degree vs. Entry-Level Programs
The nursing field offers opportunities for professionals at every educational level. However, prospective students should take time to learn which types of nursing degrees lead to their desired professional outcomes. The table below discusses available programs, the average time commitment, professional opportunities for graduates, and average earning potential.
Students should note that multiple factors can influence earning potential. Additionally, the program length listed below reflects full-time enrollment. Students considering part-time enrollment should anticipate longer program lengths.
Comparison of Nursing Degrees

| Degree | Program Length | Job Opportunity | Average Salary |
| --- | --- | --- | --- |
| CNA (Diploma or Certificate) | 4-12 weeks | Certified Nursing Assistant | $29,264 |
| LPN/LVN (Diploma or Certificate) | 1 year | Licensed Practical Nurse | $45,679 |
| ADN (Associate Degree in Nursing) | 2 years | Registered Nurse | $70,845 |
| BSN (Bachelor of Science in Nursing) | 4 years | Registered Nurse | $86,668 |
| MSN (Master of Science in Nursing) | 2 years | Advanced Practice Registered Nurse | $96,123 |
| DNP (Doctor of Nursing Practice) | 3-4 years | Healthcare Executive | $104,353 |
Earning a nursing degree can lead to employment in many different healthcare settings. Regardless of the specific degree level, these programs teach students how to adequately care for their patients through best practices and evidence-based skills training.
Entry-Level Nursing Degrees and Programs
Students can pursue diplomas, certificates, and associate degrees to earn entry-level nursing degrees. Each qualification leads to different jobs. Learners can often complete certificates in as little as a year, while a diploma or an associate-level program requires two or more years of full-time study. Graduates must take and pass the NCLEX examination before they can begin practicing.
The goal of entry-level nursing programs is to create culturally-sensitive competent health-care team members. These programs typically cover nursing related topics such as pathophysiology, foundations and communication, basic health assessment, principles of medication administration, mental health, gerontology, pediatrics, and medical-surgical nursing.
Program prerequisite courses often include basic chemistry, human anatomy, and physiology.
Diploma in Nursing Program
true
Aspiring RNs can pursue multiple educational paths to earn a license, including a diploma in nursing. This is the minimum educational requirement to obtain a license, and is only available in a few states. Students can typically access RN diploma programs through hospital-based nursing schools, technical schools, and community colleges.
Students can earn their diploma in about two years depending on the program. For instance, some programs offer both part-time and full-time enrollment. Admission requirements vary by school. Requirements may include a 2.0 GPA at minimum, SAT or ACT scores, and a GED or high school diploma. Courses include foundations of nursing, nursing care of adults, and developmental psychology.
Licensed Practical Nurse Program
true
Community colleges typically offer LPN programs. Students should only consider programs accredited by the Accreditation Commission for Education in Nursing or Commission on Collegiate Nursing Education. Students can earn their license in about one year with full-time enrollment. Programs may offer part-time options, which require a longer time commitment.
While enrollment requirements vary, students should expect a 2.0 GPA requirement at minimum. Other requirements include a GED or high school diploma, official transcripts, and a background check. Common coursework includes the fundamentals of nursing, mental health nursing, and adult nursing. LPN programs also include hands-on practicums.
Associate Degree in Nursing
true
Students can access ADN programs through community colleges and universities. ADN programs typically require two years with full-time enrollment. Part-time students should plan to earn their degree in four years. School admissions typically require a 2.0-2.5 GPA at minimum, a high school diploma or GED, and a background check.
An ADN focuses on clinical skills. Coursework typically includes adult acute and chronic disease, maternal and child health, and mental health nursing. This degree requires about 700 clinical hours on average to qualify to take the National Council Licensure Examination (NCLEX).
Entry-Level Nursing Career Opportunities
The nursing field offers multiple career opportunities, which vary by the type of nursing degree students acquire. Students who choose to complete a diploma in nursing qualify to take the NCLEX exam to acquire a license and graduates often apply for jobs as an RN. Practitioners with a diploma in nursing earn about $65,780 on average.
Nursing professionals who complete an LPN program go on to work in hospitals, residential care facilities, or physicians' offices. LPNs provide core medical care, which includes monitoring patients, providing comfort, and keeping track of patients' status. LPNs earn about $45,680 on average depending on where they live.
Students who earn an ADN typically work in hospitals or ambulatory services as RNs. However, practitioners may also work in residential care facilities or for the government. Insurance agencies even hire licensed RNs to conduct medical exams. Practitioners with an ADN typically earn $70,850 on average.
---
Bachelor's Degree in Nursing Programs
While RNs can begin working with as little as an ADN, practitioners often choose to earn a BSN or complete RN-to-BSN programs due to the advantages a bachelor's degree provides in the nursing field. For instance, an ADN focuses on the technical skills RNs require, while a BSN provides knowledge and skills that prepares graduates for leadership roles.
BSN programs include liberal arts coursework, which explore ethics, legal issues, informatics, and emphasizes research. BSNs also provide vital skills, including critical thinking, compassion, excellent communication, and organization. Core coursework includes anatomy, social and behavioral sciences, and science technologies. This degree also offers ample hands-on experience through clinical coursework.
Students can access multiple test preparation programs. However, nursing programs typically provide NCLEX-RN preparation. BSN coursework allows graduates to consider higher levels of nursing degrees, including an MSN and a DNP. Earning a BSN also leads to more employment opportunities. For instance, RNs with a BSN qualify for unit management positions and specialty nursing roles.
Hospitals often participate in the Magnet Recognition Program offered by the American Nursing Association. This program recognizes institutions that align their nursing goals to produce the best patient outcomes and this includes hiring highly trained professionals.
Bachelor of Science in Nursing
true
Students can access BSN programs through most colleges and universities. However, students should take care to look for programs with regional or national accreditation in addition to programmatic accreditation. The best programmatic accreditations include the Commission on Collegiate Nursing Education and the Accreditation Commission for Education in Nursing.
BSN programs typically require at least four years with full-time attendance. Part-time students should anticipate doubling the time commitment. School admissions typically require a 2.5 GPA at minimum, SAT or ACT scores, official transcripts, and letters of recommendation. Coursework includes advanced knowledge of health assessment, laboratory simulations, clinical coursework, and clinical experiences.
LPN-to-BSN Programs
true
LPNs and LVNs often explore higher nursing degree levels. LPN-to-BSN bridge programs offer practitioners an accelerated opportunity to advance their career. These programs differ from traditional BSN programs as they involve students earning an RN license before focusing on RN-to-BSN coursework. Additionally, bridge programs award students credit for their prior coursework, which reduces the overall program length.
Students can earn their degree in two to three years with full-time attendance. Colleges and universities offer LPN-to-BSN programs and many schools offer online or evening classes. Admission to the program requires an unencumbered LPN license, official transcripts, letters of recommendation, and a personal statement.
RN-to-BSN Programs
true
RNs considering the next step in their career can earn an RN-to-BSN degree. Colleges and universities typically offer these programs. Students can take courses in traditional classroom settings or online. RN-to-BSN programs differ from traditional BSN programs as they account for what students already learned in prior coursework.
Additionally, students hold an active RN license, which removes the clinical component required in a BSN. RN-to-BSN programs may also follow a year-round format, while traditional BSN programs often follow a traditional semester-based schedule. School admissions typically require a 2.5 GPA at minimum, an active RN license, official transcripts, and letters of recommendation.
BSN Career Opportunities
Students who earn a BSN qualify for multiple career opportunities. While the majority of RNs work in hospitals overseeing patients' records, medications, and assessments, many work for ambulatory healthcare services and residential care facilities. RNs working in ambulatory healthcare services conduct medical testing, educate patients, and enhance patient safety.
Residential care RNs manage the total care of patients, which includes administering medication and following patients' treatment plan. Lesser known career options include correctional facilities, schools, or the military. RNs working in correctional facilities manage a diverse caseload as detainees' needs vary. Those considering this setting should note that this career path does come with some risk.
Similarly, military nurses can access jobs throughout the U.S., while job opportunities also exist in war zones across the world. School nurses work in K-12 schools, colleges, and universities providing basic care for students. While earning potential varies by role, BSN graduates earn about $86,670 on average.
---
Master's Degree in Nursing Programs
Earning an MSN helps graduates compete for advanced practice roles such as nurse practitioners (NP), certified registered nurse anesthetists (CRNAs), and nurse educators, among other roles. In addition to taking on more leadership and managerial responsibilities and being eligible to teach as a faculty member, nurses with these credentials generally earn higher salaries.
An MSN can take between 1-4 years to complete, depending on the type of degree a student holds when they start the program. Each applicant must already possess a BSN and an active and unencumbered RN license prior to starting a graduate program.
MSN Career Opportunities
Nursing professionals who earn an MSN qualify for multiple roles, including nurse anesthetist, nurse midwife, or nurse practitioner. Nurse anesthetists is an advanced practice registered nurse who administers anesthesia to patients during procedures, discuss existing allergies or health conditions, and work alongside anesthesiologists.
Nurse midwives assist expecting mothers throughout their pregnancy and at the time of birth. Responsibilities include conducting physical exams, treating medical conditions, and prescribing medication. Nurse midwives also hold necessary credentials to provide primary and gynecological care. Nurse practitioners can access multiple specialties.
The most common areas of practice include family practice, acute care, and mental health. However, NPs can also explore roles in telehealth, caring for at-risk youth, or even performing cosmetic procedures. While earning potential varies by role, geographic location, and institution, graduates with an MSN earn $96,120 on average. Bureau of Labor and Statistics data also projects a 45% increase in job outlook through 2029.
---
Doctorate in Nursing Programs
The doctor of philosophy (PhD) and doctor of nursing practice (DNP) are the two most common doctoral degrees in nursing. The PhD is a research-based degree and trains nurses to function as researchers and academics. Most nurses possessing a PhD serve as faculty in universities.
Earning a DNP gives graduates the resources and training needed to work at the highest possible level in clinical organizations. DNP holders typically command higher salaries, and commonly find work as nurse practitioners, university professors, or chief nursing officers.
Students usually spend 2-4 years enrolled, depending on the type of degree they held previously. Those who already possess MSNs graduate more quickly than those with bachelor's degrees in nursing. Most DNP graduates possess APRN licensure.
BSN-to-DNP Program
true
RNs interested in a terminal nursing degree can enroll into BSN-to-DNP programs, which allow graduates to qualify for the most elite roles in the field. BSN-to-DNP programs groom students to provide local colleges and universities may offer BSN-to-DNP programs. However, students can also access online programs.
BSN-to-DNP programs differ from DNP programs as students need to explore coursework covered in an MSN. Additionally, students need to complete clinical coursework to satisfy licensure requirements. Students should also plan to select a specialization at the beginning of their program. Admission requirements include official transcripts, GRE scores, letters of recommendation, and a personal essay. Students should also anticipate in-person interviews.
MSN-to-DNP Program
true
RNs exploring nursing degrees that offer a high return on their investment may want to consider MSN-to-DNP programs. This applied degree offers advanced clinical knowledge and skills that allow graduates to provide excellent patient care. Students also learn about healthcare policies and leadership skills that help healthcare organizations thrive.
Students should begin their program search locally, while considering online opportunities. Traditional DNP programs typically require applicants to hold an MSN and an advanced license, while a MSN-to-DNP program helps students learn MSN content in addition to the extensive research and advanced coursework offered in a DNP. Admission requirements often include letters of recommendation and an interview.
DNP Career Opportunities
Students who earn a DNP qualify for most roles in the field of nursing, including nurse practitioner, nurse midwife, and nurse anesthetist. While graduates may consider clinical roles assessing, diagnosing, and overseeing patient care, a DNP also qualifies for many nonclinical roles. For instance, these subject-matter experts can focus on leading and improving care on an institutional level or by entering academia.
For instance, healthcare executives often work in hospitals ensuring these organizations operate efficiently. These professionals also strategize, direct, and coordinate healthcare services. Other responsibilities include creating a strong organizational culture, communicating and collaborating with team leaders, monitoring budgets, and establishing relationships with investors.
Contrastingly, graduates who enter academia play an important role in preparing the new generation of healthcare professionals. Earning potential varies greatly for practitioners with a DNP due to the number of opportunities available. However, these professionals earn about $104,350 on average.
---
Explore Degree and Career Related Resources
---
Reviewed by:
Brandy Gleason, MSN, MHA, BC-NC, is a nursing professional with nearly 20 years of varied nursing experience. Gleason currently teaches as an assistant professor of nursing within a prelicensure nursing program and coaches graduate students. Her passion and area of research centers around coaching nurses and nursing students to build resilience and avoid burnout.
Gleason is a paid member of our Healthcare Review Partner Network. Learn more about our review partners here.
NurseJournal.org is an advertising-supported site. Featured or trusted partner programs and all school search, finder, or match results are for schools that compensate us. This compensation does not influence our school rankings, resource guides, or other editorially-independent information published on this site.
Are you ready to earn your online nursing degree?
Whether you're looking to get your pre-licensure degree or taking the next step in your career, the education you need could be more affordable than you think. Find the right nursing program for you.
Popular Nursing Resources
Resources and articles written by professionals and other nurses like you.