Best RN to MSN Programs (no BSN Required)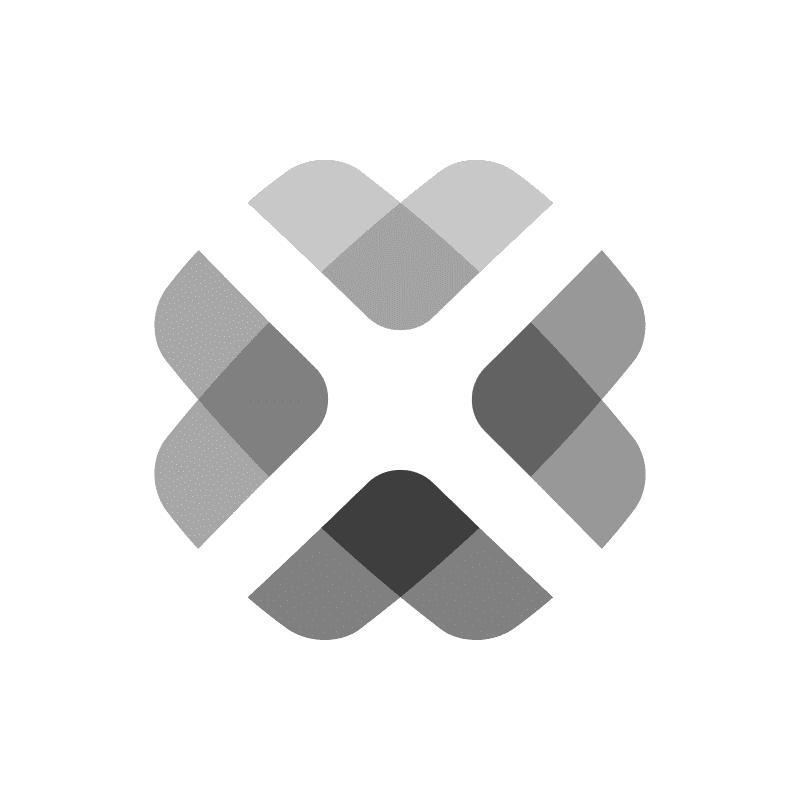 Get your MSN faster through a bridge program. Our guide walks you through the steps plus top programs.
Are you ready to earn your online nursing degree?
Whether you're looking to get your pre-licensure degree or taking the next step in your career, the education you need could be more affordable than you think. Find the right nursing program for you.
Registered nurses (RNs) who wish to further their careers have a variety of options for getting the necessary education to do so. One option is an RN-to-master of science in nursing (MSN) program, a bridge program that allows those with active nursing licenses to pursue an MSN without first earning a bachelor of science in nursing (BSN). This helps them qualify for certification as an advanced practice nurse sooner, while also positioning them for other advanced positions. This guide gives you all the details about top bridge programs, from admission requirements to what to expect and how to pay for them.
We use our data-driven methodology to rank the best RN-to-MSN (With No BSN Requirements), making it easier for you to find a program that works for you. Our methodology is based on metrics that we believe matter most to students, including academic quality, affordability, reputation, program offerings, and online flexibility.
Featured Online MSN Programs
What Can You Do With an MSN?
An MSN opens doors to more advanced practice positions for nurses, as well as opportunities in research, education, and administration. MSN programs prepare nurses with more advanced training in a specialized area, such as pediatrics or adult-gerontology, and earning the degree qualifies nurses for national advanced practice registered nurse (APRN) certification. Nurses with master's degrees also typically have more autonomy in their practice.
Nurses with an MSN can work in any healthcare setting, such as hospitals, rehabilitation centers, public health agencies, schools, and (depending on state regulations) in private practice. Most earn significantly more than their colleagues with a bachelor's or an associate degree; the median salary for an advanced practice nurse or nurse practitioner is $117,670, compared to the median of $75,330 for RNs. MSN-level nurses include these types of roles:
msn or dnp Required
High Demand
Nurse Practitioner
Nurse practitioners are APRNs who provide primary and specialty care services, including disease diagnosis, treatment, and prevention, for a specific population. They can prescribe medication, order and interpret tests, and consult with other providers. Additional APRN professions include nurse anesthetists who administer anesthesia and certified nurse midwives who provide women's healthcare and obstetrics services.
Job Outlook
52% increase from 2019-2029
Learn More About Nurse Practitioners
msn or dnp Required
Nurse Educator
Nurse educators are responsible for educating the next generation of nurses, either in a classroom or clinical environment. They may work in a healthcare setting, providing training and professional development, or in a college or technical school. Research and curriculum development also fall under the umbrella of nursing education.
Job Outlook
9% increase from 2019-2029
Learn More About Nurse Educators
bsn Required
High Demand
Nurse Administrator
Nurse administrators typically oversee and manage nursing staff in a healthcare facility. This leadership role may include developing and implementing policies, budgeting, strategic planning, and human resources management.
Job Outlook
32% increase from 2019-2029
Learn More About Nurse Administrators
*SOURCE: U.S. Bureau of Labor Statistics
What to Look For in an RN-to-MSN (With No BSN Requirements) Program
Choosing an RN-to-MSN program is a personal decision. Certain metrics can provide an objective baseline for comparing programs. Comparing programs in terms of their academic rigor, requirements for admission and completion, and outcomes can help you identify the best fit for your needs. More specifically, you might consider the following factors.
Admission Requirements
These are the minimum qualifications you need to apply, including nursing license status, work experience, essay and recommendation requirements, and test scores. Checking the requirements ensures you are eligible for the program and shows how to become eligible.
Program Curriculum
To get the most from an MSN program, the curriculum should match your career goals and provide the training and education you need to achieve them. Look at individual course requirements, program tracks, and the availability of your desired specialization.
Clinical Experience
Many MSN programs require clinical rotations as part of the curriculum; an in-person clinical rotation is a requirement for online programs to be accredited. Some schools require students to complete their clinical hours in specific facilities, while others allow students to work in a facility of their choice close to home. Consider how the clinical requirements will coincide with your other responsibilities or employment.
Accreditation
Nurses must graduate from an accredited nursing program to qualify for certification exams and licensure. Accreditation ensures that the program adheres to the standards and expectations of state licensing boards, so choosing a school accredited in your state is vital to your career.
School NCLEX Pass Rate
All nursing programs prepare nurses for the NCLEX-RN exam for licensure with varying degrees of success. The higher the pass rate, the better prepared students are to take the test and deliver high-quality patient care. While the NCLEX-RN is most relevant to those pursuing an RN license, it remains a good indicator of the nursing program's quality, even for advanced nursing programs.
Applying to an RN-to-MSN (With No BSN Requirements) Program
RN-to-MSN programs are bridge programs that allow RNs who do not have bachelor's degrees to begin working on a graduate degree and a bachelor's at the same time. With that in mind, applicants must have a background in nursing with a valid nursing license in the state where they wish to complete their practicum hours and meet the following requirements.
Admission Requirements: Associate degree or diploma in nursing; active RN license; recommendations; personal statement or essay.
Program Length: 2-3 years
Clinical Requirements: Typically 1-2 years of nursing experience
GPA Requirement: Typically 2.5 or above
Other Requirements: Some programs require GRE scores, criminal background checks, or personal interviews.
Why Is Program Accreditation Important?
Choosing an accredited school for your RN-to-MSN is important for your education and career prospects for several reasons:
Some states only license nurses who graduate from accredited programs.
Accreditation ensures your education meets quality standards.
Credits earned at unaccredited schools may not transfer if you decide to change programs.
Employers may not hire nurses who graduate from unaccredited programs.
An MSN from an accredited program is a requirement for applying to doctor of nursing practice programs.
You may not be eligible for federal financial aid if you attend a nonaccredited school.
Who Accredits RN-to-MSN (With No BSN Requirements) Programs?
How Do I Know an RN-to-MSN (With No BSN Requirements) Is Accredited?
You can confirm an RN-to-MSN program's accreditation by checking with the specific accrediting organizations. All of the accrediting bodies listed above maintain up-to-date lists of approved programs. Nursing programs will also detail their accreditation status and which organization granted it on their website or program information page.
Any program listed on this page, or any NurseJournal.org list or page, is accredited.
Paying for RN-to-MSN (With No BSN Requirements) Programs
Paying for any graduate program is always a concern, and multiple factors can influence the affordability for you. Costs for RN-to-MSN programs vary considerably based on the number of credits required, whether you qualify for in-state tuition at public universities, and whether you can continue to work while attending classes.
Tuition is not the only expense to consider. Some schools have a residency requirement as well, which can add to your expenses even if it is just for a few weeks. Books, supplies, and lab fees can also increase your bill.
There are many financial aid options available at this level, though. Student loans are available, but you can also qualify for scholarships and grants from schools, private organizations, and businesses. Many employers also offer tuition assistance or tuition reimbursement programs for qualified employees, which can significantly reduce your out-of-pocket costs.
Learn More About the Top RN-to-MSN (With No BSN Requirements) Programs and Schools
Helpful RN to MSN Program (No BSN Requirements) FAQs
---
How long is an RN-to-MSN program?
Program lengths vary but typically require at least 2-3 years to complete with full-time study. Some programs can be completed in as few as 15 months, while others require up to 30 months or five semesters.
What is the fastest way to become a nurse practitioner?
The fastest way for an RN to become a nurse practitioner is via an RN-to-MSN program. These are accelerated programs that allow nurses to earn their BSN while working toward the MSN, shaving about a year off the process.
How much do MSN RNs make?
Pay can vary depending on which MSN track you pursue. However, the U.S. Bureau of Labor Statistics reports that certain APRNs earn a median salary of $117,670. Some APRNs, such as nurse anesthetists, pay significantly more. Median salaries for nurse anesthetists are around $183,580, while certified nurse midwives earn about $111,130 per year.
Are nurse practitioners in high demand?
Changing demographics and increased demand for healthcare means that nurse practitioners are very much in demand. The BLS projects a 45% increase in growth by 2029, which is much faster than average. As advanced practice nurses are increasingly called upon to deliver primary care services and given more autonomy, expect demand to continue increasing.
Related Rankings
Popular Nursing Resources
Resources and articles written by professionals and other nurses like you.