10 Reasons Why RNs Should Pursue their BSN Degree
Are you considering getting your BSN degree? Here are 10 reasons why you should, plus helpful ways to get started.
Job security, flexibility, and competitive salaries may all be reasons you became a nurse. But did you know there are even more reasons to pursue your BSN degree? In 2010, the Institute of Medicine, later renamed the National Academy of Medicine, called for 80% of RNs to earn their BSN by 2020. This recommendation highlights the educational requirements needed to meet the growing challenges in healthcare.
Nursing becomes more complex with each passing decade. Nurses must transition from skill-based competencies to making complex decisions, understanding health policy, and performing seamlessly in a team. The push for a greater number of nurses with a BSN in hospital settings supports the growing imperative to meet third-party payer expectations to reduce healthcare costs while improving patient outcomes.
In this guide, you can find the top 10 reasons to pursue your BSN degree.
Reasons to Pursue a BSN in Nursing
1. Higher Salaries
Earning your BSN degree sets you up to receive a higher income for the length of your nursing career. According to the 2020 National Nursing Workforce Survey, nurses with a bachelor's degree routinely made more per year than those with an associate degree. Salaries depend on many factors, including the cost of living in the area.
Data from PayScale shows that BSN-earners reported an average annual salary of $87,000, compared to $71,000 for those with an ADN. The salaries reflect the demand for professionals who hold a BSN in nursing, as more hospitals seek to meet the National Academy of Medicine's expectations.
2. Higher Employment Rates
A 2020 AACN survey found that 94% of BSN graduates secured employment 4-6 months after finishing their programs. In addition, 82.4% of employers strongly prefer nurses with a BSN, and 41% of hospitals and healthcare facilities now require a BSN from job candidates.
The AACN cites a 2019 New York University study indicating that RNs with a BSN are significantly more prepared than those with an ADN in 12 of 16 quality and safety areas, including data analysis, evidence-based practice, and project implementation. With greater emphasis being placed on preventive care and treatment for chronic illness, earning a BSN makes you more marketable as a job candidate and better able to meet the needs of your employer and patients.
3. Increased Nursing Practice-Area Opportunities
In 1980, only 22% of nurses held a BSN in nursing. By 2018, the number of nurses graduating with a BSN or higher was 57%, with those earning a BSN now outpacing ADN graduates since 2012.
Over the past decade, there has been a decline in hospital admissions, and shorter stays have become the norm. This has led to healthcare delivery in more outpatient settings, requiring nurses with skills gained through a BSN program.
BSN nurses can also practice in home health services, community clinics, health maintenance organizations, case management, and leadership roles. Professionals with a BSN in nursing can practice in all healthcare settings, including critical care, public health, and mental health areas. A BSN nurse can provide care outside the structure of a hospital setting where the demand for services is growing.
4. Graduate School Preparation
The shifting emphasis on primary and preventative care, along with the fact that RNs outnumber physicians by a 3-to-1 ratio, indicates that nurses will continue to function as primary care providers. Graduate nursing education at the master's and doctoral levels prepares specialty-focused advanced practice registered nurses (APRNs) — the next step for BSN-level RNs.
The advantages of becoming an APRN include significant increases in salary and employment opportunities. Most graduate programs require applicants to hold a BSN.
5. Career Advancement
Another advantage to earning a BSN is that it can improve your job prospects and open new career opportunities. Options include working in a leadership role, a medical specialty role like cardiology or pediatric ICU, a case manager, or a quality assurance or improvement coordinator. Many RN certifications also require a bachelor's degree.
For example, people with their BSN in nursing can obtain certification in several specialties. This improves their job opportunities in their chosen medical specialty, as well as their salary. Nursing certifications are available in a variety of fields, including leadership, critical care, rehabilitation, women's health, and diabetes, to name a few.
Each medical specialty may offer more than one available certification. For instance, nurses working in critical care include 15 different initial certification options offered by the American Association of Critical Care Nurses.
6. Increased Autonomy
Nurses are a key component of any healthcare facility. As a BSN-prepared nurse, you hold greater autonomy over critical decisions in patient care, which is essential when practicing outside of the hospital. The ability to make swift decisions without requiring another professional's approval benefits patient care and can lower mortality rates and improve patient satisfaction.
A BSN education prepares a nurse to accept a broader range of responsibilities, including managing new health technologies, home healthcare decision-making, discernment for post-op and preventive care, and coordinating a comprehensive plan of care for the length of a patient's admission. This level of autonomy is important to address the growing demands placed on the healthcare system by a nursing shortage and an aging population.
7. More Comprehensive Education
An immediate advantage to starting as an ADN is a shorter, less expensive program that allows you to work while you later complete a BSN. The expanded education in the BSN program increases your preparedness for quality of care and safety. This leads to greater autonomy.
Nursing goes beyond clinical competency skills, which may be similar for ADN and BSN graduates. But a four-year baccalaureate education offers a global perspective and a curriculum that includes preparation in patient education, decision-making, community health, and leadership.
8. Earning a BSN May Become Mandatory
Hospitals prefer hiring nurses with a BSN as a criterion for achieving Magnet status. The American Nurses Credentialing Center gives this title for nursing excellence, innovations in nursing practice, and quality patient outcomes.
Former New York governor Andrew Cuomo signed the BSN in 10 law in 2017, which requires all New York nurses to receive a BSN within 10 years of becoming a nurse. Other states, such as Rhode Island and New Jersey, are considering similar bills.
9. Improved Outcomes for Patients
Several studies have suggested that patient outcomes may improve with BSN-level nurses. The American Association of Colleges of Nursing cites studies that show:
BSN graduates are "significantly" better prepared in 12 of 16 areas of patient care related to safety and quality.

Increasing the proportion of BSN nurses by 10% lowered the patient mortality odds by 10.9%.

Hospitals employing a higher percentage of BSN graduates had patients with lower congestive heart failure mortality, shorter length of stay, fewer decubitus ulcers, and a lower rate of postoperative deep vein thrombosis.

A study of six European hospitals showed a higher proportion of BSN graduates had better patient outcomes with a greater quality of care.
More comprehensive education and increased autonomy contributed significantly to the improved level of care delivered by BSN-prepared nurses.
10. It's Easy to Get Started
If you have an active RN license and want to improve your career opportunities by completing a BSN, you have some unique options. A nursing degree is not usually offered online, since the profession requires significant clinical skills. However, as a practicing RN, you already have those clinical skills.
With an ADN degree, you can enroll in an online program to complete your BSN. Some schools also offer an ADN-to-BSN bridge program or an LPN-to-BSN bridge program. Learners can complete these programs in one year and may opt for online options.
Featured Online RN to BSN Programs
Frequently Asked Questions
---
Why is a BSN important?
BSNs have become the required or preferred degree in many hospitals and medical facilities. BSN degree-holders bring a level of skill and professionalism needed in an increasingly complex and technological healthcare environment. The AACN cited a study of acute care hospitals that found an increase in the percentage of nurses with a BSN and a decrease in those with only an ADN.
Is it worth getting a BSN?
With the call for 80% of the nursing workforce to hold a BSN and legislation like the "BSN in 10" potentially taking hold, baccalaureate degrees in nursing offer a glimpse into the future of the profession. High school graduates can earn their BSN in four years, and licensed RNs can obtain a BSN in 1-2 years through an RN-to-BSN bridge program.
Why choose to pursue a BSN?
An ADN or nursing diploma qualifies nurses to obtain their RN license, but more employers continue to seek bachelor's-level education in their nurses. An ADN may suffice for nurses seeking entry-level nursing positions, but more opportunities await BSN degree-holders — 64% of the nursing workforce holds a BSN or higher degree.
What is the difference between an RN and BSN nurse?
The fundamental difference between an RN and a BSN nurse is the level of education. A registered nurse (RN) is a licensure designation given by the State Board of Nursing. An ADN or BSN may be licensed by the state as an RN. A BSN is the level of education a nurse has achieved. An ADN program is two years and focuses primarily on clinical skills. A BSN program requires four years and includes a more comprehensive perspective.
Feature Image: The Good Brigade / DigitalVision / Getty Images
You might be interested in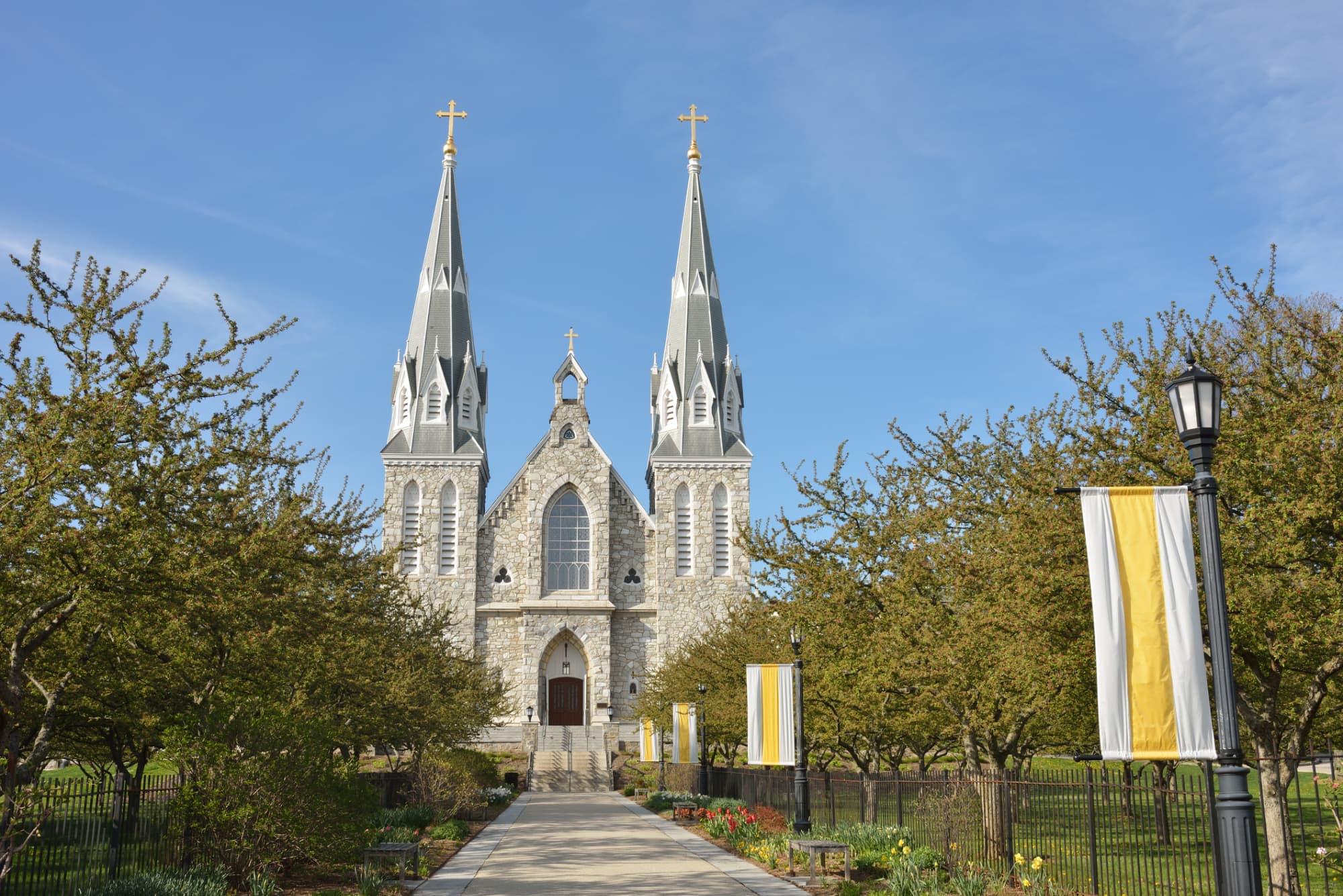 Villanova College of Nursing Receives $2.5 Million Gift for Students with Financial Need
Pennsylvania faces a nursing shortage. A $2.5 million gift will help Villanova University offer scholarships to nursing students with financial need.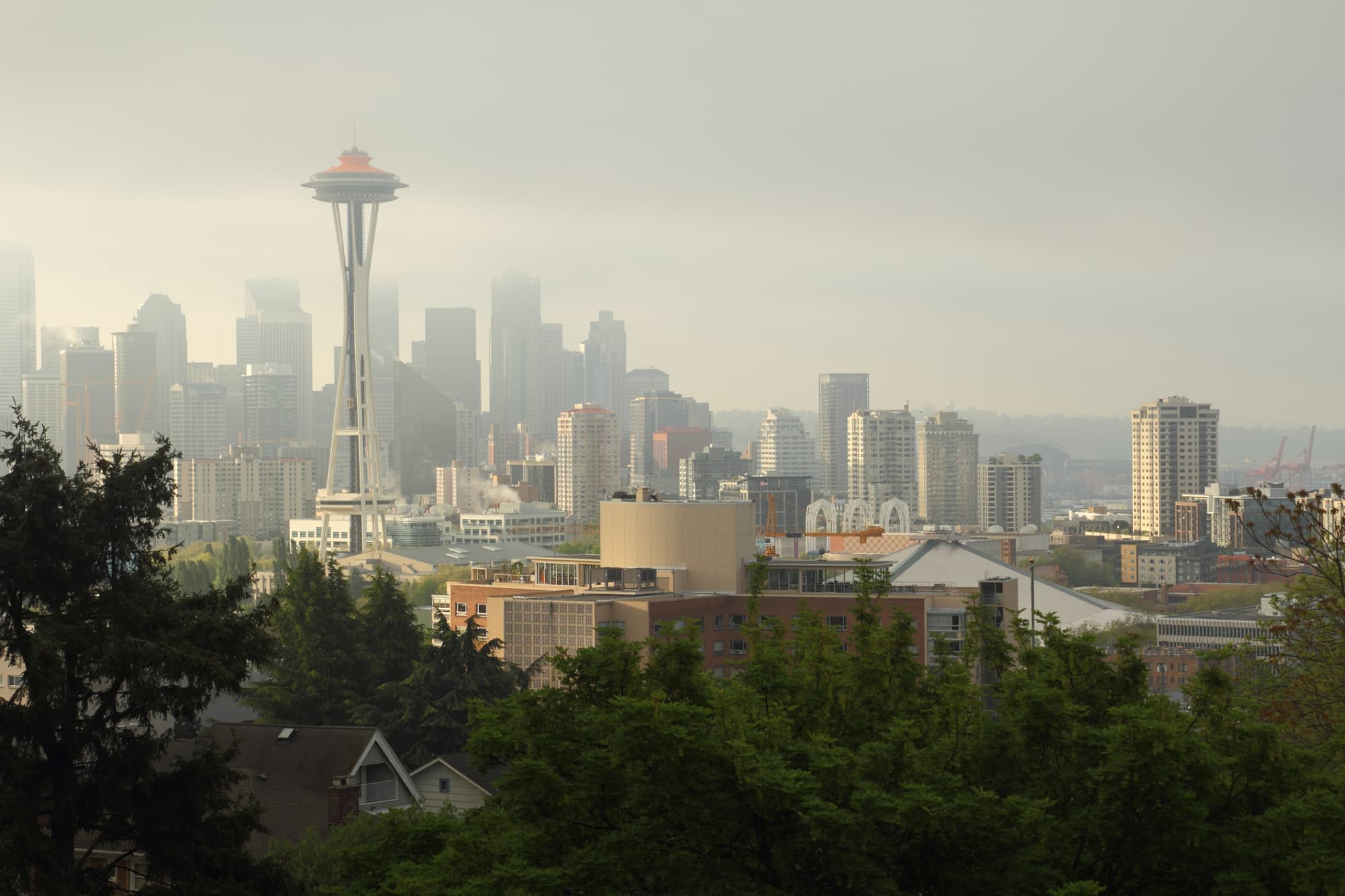 Seattle Nurses Describe Children's Hospital as 'Combat Zone'
Nurses in Seattle Children's pediatric psychiatric ward speak out about "traumatizing" conditions. And there are no easy solutions to workplace violence in nursing.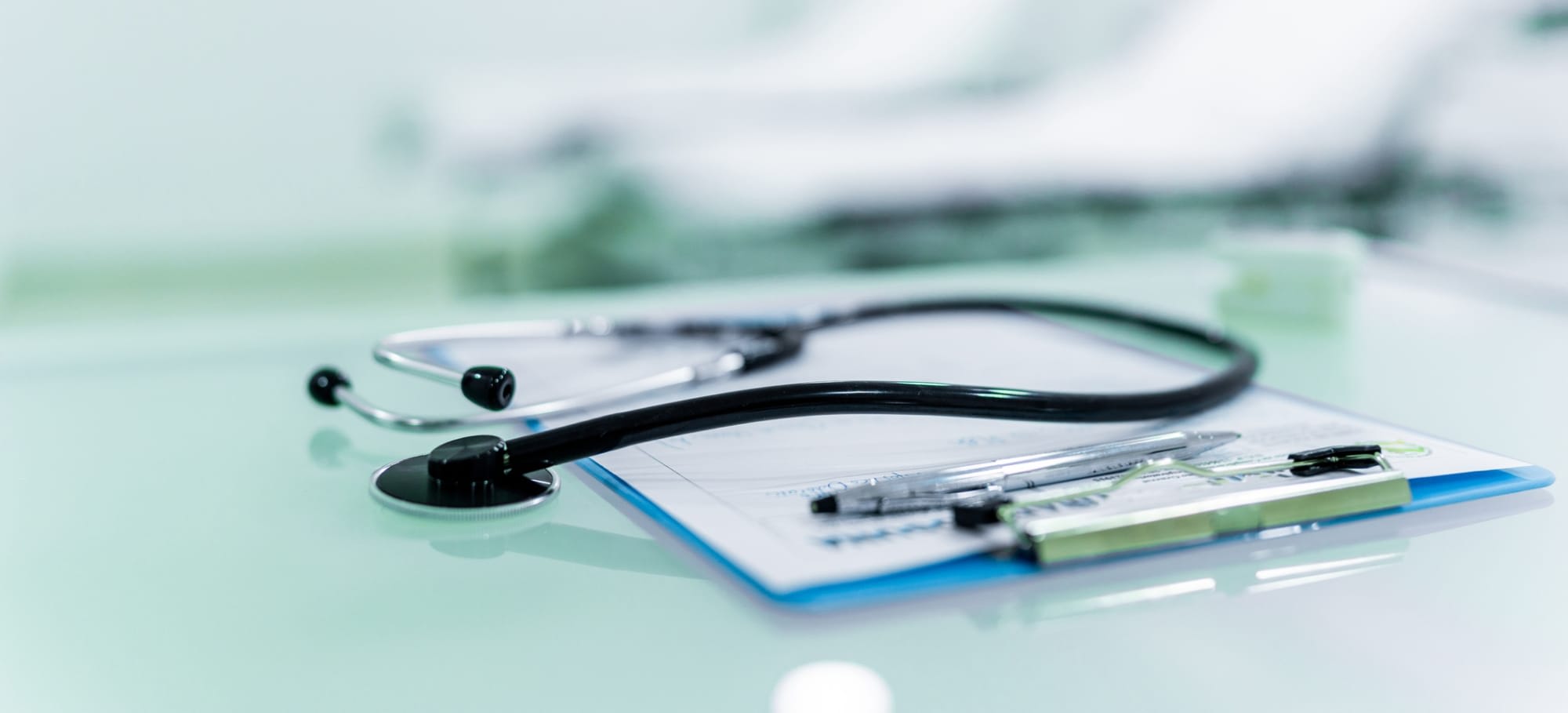 Ex-Nurse Charged with Murdering 2 Patients, Attempting to Murder 17 More
Heather Pressdee, a previous nurse, is charged with multiple counts of alleged murder by injecting lethal doses of insulin into her patients.
Edited by
Reviewed by
Our Integrity Network
NurseJournal.org is committed to delivering content that is objective and actionable. To that end, we have built a network of industry professionals across higher education to review our content and ensure we are providing the most helpful information to our readers.
Drawing on their firsthand industry expertise, our Integrity Network members serve as an additional step in our editing process, helping us confirm our content is accurate and up to date. These contributors:
Suggest changes to inaccurate or misleading information.
Provide specific, corrective feedback.
Identify critical information that writers may have missed.
Integrity Network members typically work full time in their industry profession and review content for NurseJournal.org as a side project. All Integrity Network members are paid members of the Red Ventures Education Integrity Network.
NurseJournal.org is an advertising-supported site. Featured or trusted partner programs and all school search, finder, or match results are for schools that compensate us. This compensation does not influence our school rankings, resource guides, or other editorially-independent information published on this site.
Are you ready to earn your online nursing degree?
Whether you're looking to get your pre-licensure degree or taking the next step in your career, the education you need could be more affordable than you think. Find the right nursing program for you.