Nurse Leadership Roles: The Differences Among Nurse Executives, Administrators, and Managers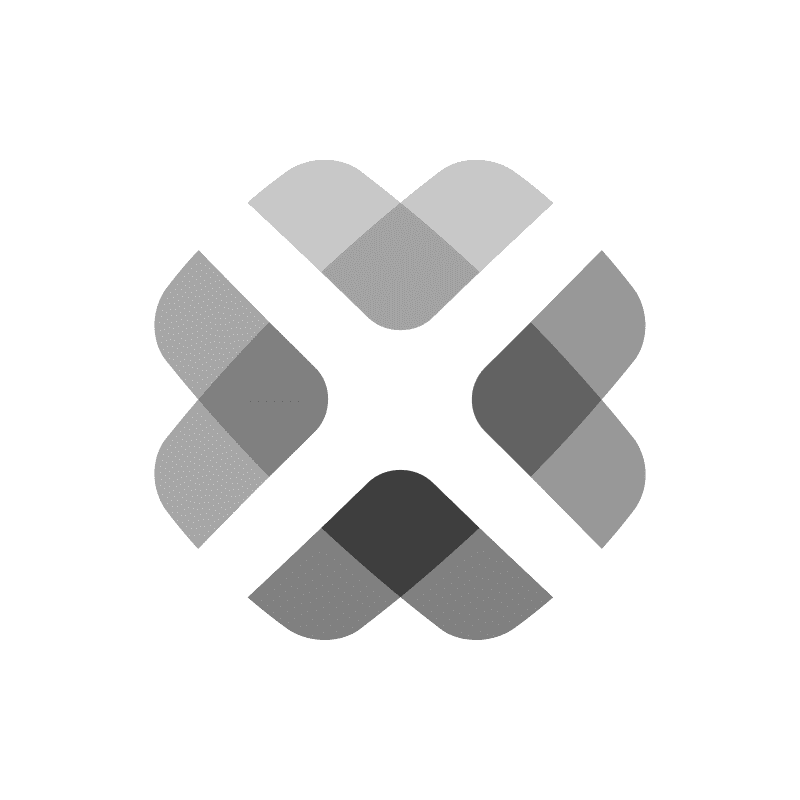 December 7, 2021 , Modified on May 11, 2022 · 6 Min Read
Reviewed by
Shrilekha Deshaies
Our Review Network
NurseJournal is committed to delivering content that is objective and accurate. We have built a network of industry professionals across healthcare and education to review our content and ensure we are providing the best information to our readers.
With their first-hand industry experience, our reviewers provide an extra step in our editing process. These experts:
Suggest changes to inaccurate or misleading information.
Provide specific, corrective feedback.
Identify critical information that writers may have missed.
Reviewers typically work full time in their industry profession and review content for NurseJournal as a side project. Our reviewers are members of the Red Ventures Education Freelance Review Network and are paid for their contributions.
Discover the differences in core competencies, job duties, and certifications available for nurse executives, administrators, and managers.
Credit: FG Trade | E+ | Getty Images
Nurses who want to play an active role in developing healthcare policy and ensuring the quality of nursing practice can do so as a nurse executive, nurse administrator, or nurse manager.
Although each of these roles allows experienced nurses to serve in a leadership capacity, they represent increasing levels of responsibility. The following guide explains the differences among each role in terms of their scope, typical responsibilities, career paths, and earning potential.
Continue reading to learn what to expect in each of these critical positions.
Nurse Leadership Roles Compared: Key Similarities and Differences
Nurse leaders are committed to providing top-quality care to every patient in the most efficient, effective manner. Nurse executives are the top leaders responsible for leading overall nursing operations, while nurse administrators manage specific departments according to workplace policies and protocols.
Nurse managers work on the unit, managing the day-to-day activities of the staff. All are critical to the overall healthcare delivery system and represent opportunities for nursing career growth.
What Is a Nurse Executive?
The most senior nurses in any organization, nurse executives are administrators who help oversee operations. From the hiring, training, and managing of staff to developing policies and solving problems within the organization, nurse executives combine their knowledge of nursing and medicine with administrative skills to ensure the highest-quality patient care.
Nurse executives also have financial responsibilities and create and manage budgets for assigned areas. What really sets them apart from other professionals is their focus on collaboration and partnerships, both within and outside the organization.
What Is a Nurse Administrator?
A nurse administrator oversees nursing staff in a hospital department or clinical area, a residential facility, or a physicians' practice. Their primary responsibilities include human resources (hiring, training, and scheduling staff), carrying out and managing departmental policies, overseeing staff, and developing reports and budgets.
Nurse administrators also represent nursing staff to internal and external stakeholders, serve as a liaison to healthcare staff, and work with executive teams to set performance goals and strategic plans.
What Is a Nurse Manager?
Nurse managers wear two hats, clinical and executive. They are leaders in their units and oversee patient care and daily operations, making sure that the workflow and procedures align with the facility's overall strategic plan and goals. They typically report to nurse administrators and executives and collaborate on policy development and budgeting. Nurse managers also facilitate communication between executives and nurses, helping to foster understanding between both groups.
While nurse executives, administrators, and managers are all leaders in their organizations, their scope of influence varies. Nurse executives are at the top of the hierarchy and typically work at the corporate level with other organizational leaders. Nurse administrators may report to nurse executives but oversee nurse managers. Because nurse managers are directly involved in clinical care, they work on the floor of their unit or department.
However, all three roles work together with the shared goal of delivering the highest-quality health care to every patient.
Nurse Leadership Core Competencies
All nurse leaders need to be competent in specific skills, like soft skills for nurses, to succeed in their roles. In general, any nursing leadership requires competency in clinical care, communication, leadership, and business and operational skills, to varying degrees.
While employers may have additional qualifications, the general competencies for each role are detailed below.
Nurse Executive Core Competencies
The American Organization of Nurse Leaders (AONL) identifies five core competencies for nurse executives. These competencies align with the role's focus on patient care that improves patient outcomes while keeping costs in check.
The specific competencies identified by AONL are outlined below.
The collaborative nature of the nurse executive's role means they must have the ability to communicate effectively with diverse groups. This includes oral and written communication on nursing, organizational policies, and healthcare topics. Facilitation and conflict resolution are crucial skills, as well as the ability to establish credibility and comfort in communicating with the media and other outside stakeholders.
Nurse executives must have in-depth and up-to-date knowledge of the current healthcare environment. They play an active role in developing patient care protocols, so they must have knowledge of all elements of clinical practice and care delivery. This includes risk management, patient safety, and performance improvement. Their participation in strategic decision-making also requires knowledge of governance and healthcare policy.
Nurse executives are leaders in their organizations, and therefore they must have the ability to present a vision and empower their teams to work toward that vision. They should be adept at managing change, as well as different approaches to decision-making and problem-solving. Nurse leaders are also called to be nurse mentors, enabling others to reach their goals and positively impact healthcare.
A nurse executive is held to the highest personal and professional accountability standards and maintains a commitment to ethical principles. They are professional role models to their colleagues, modeling best practices for clinical care, education, and leadership.
Business skills — including financial management, human resources management, and marketing management — are critical for success as a nurse executive. The role requires setting operational goals and strategies and carrying out specific plans to achieve those objectives.
Nurse Administrator Core Competencies
The American Nurses Association (ANA) has established a draft for specific standards for nurse administrator competencies that apply to any setting. These core skills focus on several areas, all with an eye toward providing the highest quality care and patient experience.
Nurse administrators oversee care delivery and design.They implement policies and procedures that maintain the scope and standards of nursing practice. They have a responsibility to create a healthy practice environment where nurses are able to deliver high-quality care while keeping costs in check.
Managing financial, human, and strategic resources are critical aspects of a nurse administrator's work. From hiring and training staff to developing departmental budgets, they focus on maximizing available resources for the best outcomes.
Nurse managers ensure that their teams have a healthy and productive workplace by creating an environment that fosters open communication, teamwork, collaboration, and opportunities for professional growth.
Nurse administrators are responsible for ensuring that patient care is delivered as safely as possible, focusing on giving patients the best possible care for positive outcomes. This commitment requires creating a culture of risk management and establishing policies and procedures to prevent medical errors.
Nurse administrators must be familiar with and committed to carrying out the policies, rules, and regulations of their employers, as well as local, state, federal, and industry agencies. A nurse administrator has a responsibility to ensure full legal and regulatory compliance, such as abiding by the practice standards of the nursing profession and tracking nursing credentials.
Nurse Manager Core Competencies
Nurse managers must have the ability to oversee the day-to-day operations of their unit or the office they manage. This requires several core competencies, as identified by AONL.
Nurse managers may not directly deliver clinical care to patients, but they supervise the work of other nurses. They must have a thorough understanding of nursing best practices and workflow protocols.
Nurse managers inspire and motivate their staff to achieve excellence. They embody the mission, vision, and values of the organization and communicate its goals and expectations to encourage excellence.
Nurse managers have the technical skill set to manage operational tasks related to budgeting, human resources, and organizational goals. They are responsible for ensuring that nurses have the skills, tools, equipment, and support necessary to do their jobs.
Education and Certification
Nurse leadership roles are filled by experienced nurses with advanced degrees. Nurse managers typically need at least a bachelor of science in nursing (BSN); nurse executives and nurse administrators must have advanced degrees — a master of science in nursing (MSN) or higher. A degree in healthcare administration and nursing experience can also prepare you for a leadership role.
Most facilities also require experience in both nursing and leadership roles, with nurse executives needing the most experience. On average, applicants need at least five years of progressively increasing responsibility.
While a leadership certification is usually not necessary to qualify for a management, administrative, or executive position, it can help demonstrate one's expertise to employers. The remainder of this article discusses these certifications in depth.
The nursing profession provides four different "leadership" certifications, which vary in education requirements and certifying body. Notably, the American College of Healthcare Executives also offers a certification applicable to nurse practitioners interested in leadership.
Certifications sought by nurse practitioners interested in holding leadership roles include:
Nurse Executive & Nurse Executive Advanced (NE-BC and NEA-BC)
Certified in Executive Nursing Practice (CENP)
Certified Nurse Manager and Leader (CNML)
Clinical Nurse Leader (CNL)
Fellow of the American College of Healthcare Executives (FACHE)
Credentials
Credential & Certifying Body
Education Requirements
Description
Knowledge Expertise
Nurse Executive (NE-BC)
American Nurses Credentialing Center
Bachelor's degree or higher
A nurse leader responsible for managing the daily operations of a unit or service line
Structures and processes, professional practice, leadership, and knowledge management
Nurse Executive Advanced (NEA-BC)
American Nurses Credentialing Center
Master's degree or higher
Same as above
Structures and processes, exemplary professional practices, transformational leadership, and new knowledge and practice applications
Certified in Executive Nursing Practice (CENP)
American Organization of Nurse Executives
Master's degree or higher
A nurse leader working at the executive level in their organization
Communication and relationship-building, knowledge of the healthcare environment, leadership, professionalism, and business skills
Certified Nurse Manager and Leader (CNML)
American Organization of Nurse Executives
Diploma or higher
A nurse leader serving in any healthcare-specific managerial role
Financial management, human resources management, performance improvement, and strategic management and technology
Clinical Nurse Leader (CNL)
American Association of Colleges of Nursing
Graduates from a master's or post-master's CNL program
A nurse leader who still provides direct patient care
Care coordination, outcomes measurement, transitions of care, interprofessional communication, team leadership, risk assessment, implementation of best practices, and quality improvement
Fellow of the American College of Healthcare Executives (FACHE)
American College of Healthcare Executives
Master's degree or higher
Any healthcare professional who serves in executive management roles
Business, finance, governance and organizational structure, healthcare, healthcare technology, human resources, laws and regulation, management and leadership, professional ethics, and quality and performance improvement
Salary and Career Outlook
Nurse leaders at all levels are paid well, especially at the administrator and executive levels. According to Payscale as of May 2022, the average annual salary for a nurse manager is $88,840, with entry level managers earning about $83,000 and experienced managers bringing home over $95,000 per year.
Nurse administrators and executives earn higher salaries. Payscale's sample size for these two roles is too small to make an accurate assessment of average earnings, but using the U.S. Bureau of Labor Statistics's data for medical and health services managers, the average annual wage for these roles is estimated at $119,840.
$119,840
Average Annual Nurse Executive or Nurse Administrator Salary
Source: BLS
$88,840
Average Annual Nurse Manager Salary
Source: Payscale, May 2022
Which Nurse Leadership Role Is Right for Me?
As the nursing workforce ages, and experienced nurses leave the profession, the need for experienced nurse leaders is expected to increase, especially given the ever-growing demand for healthcare services. For some nurses, these positions also represent a career path, as it's common for employers to require experience as a nurse or nurse manager for higher-level leadership positions.
Although the roles do not typically involve bedside patient care, they do provide the opportunity to influence the future of healthcare and the patient experience.
Sources
---
Page last reviewed: May 3,2022
NurseJournal.org is an advertising-supported site. Featured or trusted partner programs and all school search, finder, or match results are for schools that compensate us. This compensation does not influence our school rankings, resource guides, or other editorially-independent information published on this site.
Are you ready to earn your online nursing degree?
Whether you're looking to get your pre-licensure degree or taking the next step in your career, the education you need could be more affordable than you think. Find the right nursing program for you.
Popular Resources
Resources and articles written by professionals and other nurses like you.