Nurse Administrator Career Overview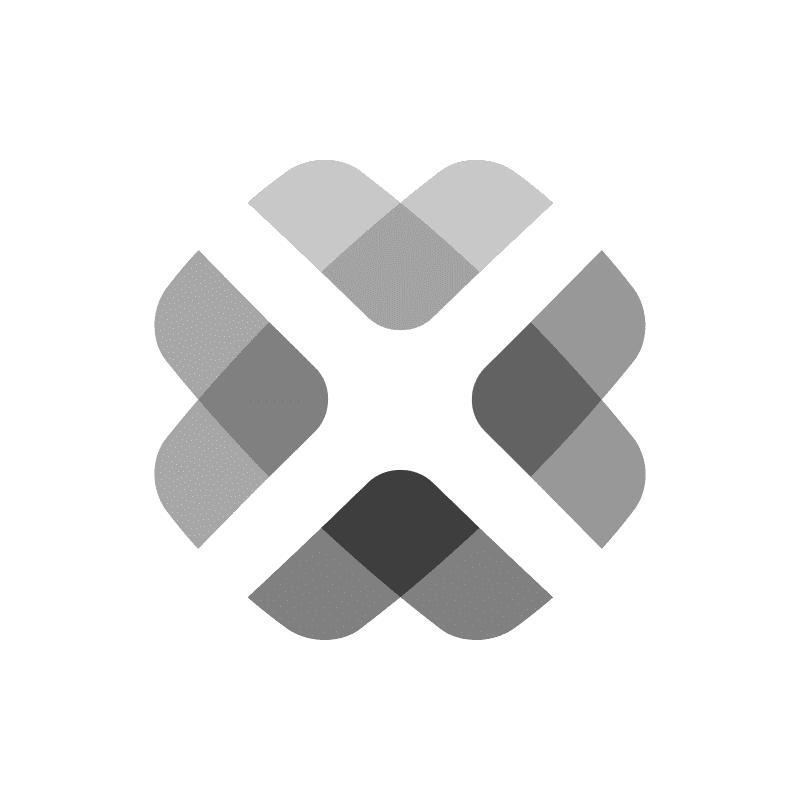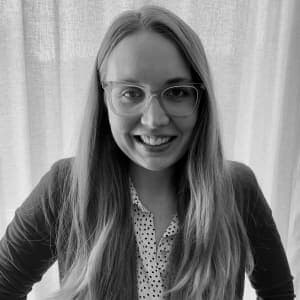 Nurses interested in healthcare management should consider a career as a nurse administrator. These highly trained and well-paid professionals oversee nursing staff in healthcare facilities and physician group practices. In larger hospitals, they may manage a department or clinical specialty.
Credit: sturti / E+ / Getty Images
What Does a Nurse Administrator Do?
BSN required
certification optional
Nurse administrators bring the experience, knowledge, and skills gleaned in prior clinical practice to provide operational management and strategic leadership to nursing staff in healthcare organizations. Specific roles and responsibilities may include: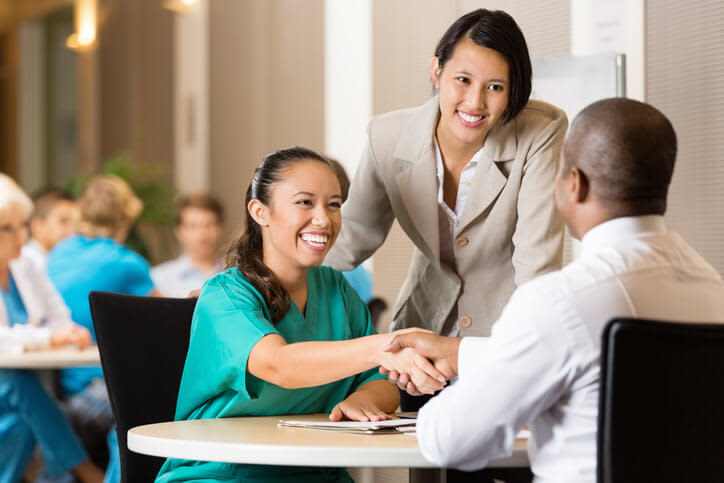 Credit: SDI Productions / E+ / Getty Images
Where do Nurse Administrators Work?
Thirty-three percent of nurse administrators work in hospitals, 12% in physicians' offices, and 10% in residential care facilities. Common duties in each of these workplaces include:
Hospitals

Develop and implement departmental procedures, policies, and goals; direct and evaluate nursing staff; prepare reports and budgets.

Physicians' Offices

Collaborate with medical and administrative staff; hire and train nurses; manage patient billing and recordkeeping.

Residential Care Facilities

Supervise nursing staff; oversee finances and facility maintenance; manage residents' care.
Why Become a Nurse Administrator?
The advantages of becoming a nurse administrator include greater opportunities and larger paychecks, but nurses who entered the field to treat patients directly may find themselves too far removed from patient care. RNs can become licensed in two years, but a nursing administrator may need to devote an additional 2-3 years to earning a master's degree.
Advantages to Becoming a Nurse Administrator
---
Much faster-than-average projected job growth rate of 32% from 2019-2029
High annual salaries averaging $110,000 in hospitals, $92,000 in physicians' offices, and $87,000 in residential care facilities
Career path options include chief nursing officer, nurse manager, and nursing director
Fewer physical demands than in traditional nursing roles
Disadvantages to Becoming a Nurse Administrator
---
Distance from direct patient care
More paperwork and meetings
Additional education potentially required
Probability of engagement in conflict resolution
How to Become a Nurse Administrator
The path to become a nurse administrator will vary depending on leadership experience. To minimum qualifications include an RN license and BSN but many employers may prefer a graduate degree.
Earn a BSN.
Nurse administrators need a BSN at minimum. BSN programs typically take four years to complete, and graduates can apply for their RN licenses.
Pass the NCLEX-RN to Receive RN Licensure.
A passing score on the National Council Licensure Examination qualifies nurses for RN licensure. Most BSN-holders take the exam about a month after graduation.
Gain Required Nursing Experience.
Licensed RNs can begin logging clinical nursing hours. Graduate nursing programs and certification organizations may require specific hours or years of work experience.
Advance your Career with a Graduate Degree.
Consider Applying for Certification.
Types of Nurse Administrator Roles
bsn Required
High Demand
Nurse Administrator
Often employed at residential care facilities, nurse administrators oversee nursing staff, ensure compliance with laws and regulations, and work to improve patient care.
Job Outlook
32% increase from 2019-2029
msn Required
Chief Nursing Officer
CNOs usually work in hospitals directing and managing nursing activities, designing and implementing patient care strategies, collaborating with leadership, and handling budgeting and planning.
Job Outlook
4% increase from 2019-2029 (for top executives)
bsn Required
High Demand
Nurse Manager
Nurse managers supervise nursing staff at hospitals and physicians' offices. They perform duties such as scheduling, formulating patient care policies, hiring and training, and conflict resolution.
Job Outlook
32% increase from 2019-2029
msn or dnp Required
High Demand
Nursing Director
Nursing directors work in a variety of healthcare facilities, supervising nursing staff, preparing and monitoring budgets, coordinating with physicians and other staff, and addressing patients' needs.
Job Outlook
32% increase from 2019-2029
*SOURCE: PayScale
How Much Do Nurse Administrators Make?
The U.S. Bureau of Labor Statistics (BLS) lists nurse administrator salary data under medical and health services managers. According to the BLS, these nurse leaders earn a median annual salary of $104,280 or an average annual salary of $118,800. Government nurse administrators can expect to earn a median wage of $112,000, followed by hospital nurse leaders at $110,000. Nurse administrators make a median salary of $95,000 at outpatient care centers, $92,000 in physicians' offices, and $87,000 at nursing and residential care facilities.
The tables below outline the top-paying states, metropolitan areas, and industries for nurse administrators.
Top Paying States for Nurse Administrators

| Top Paying States | Average Salary | Total Number of Medical and Health Services Managers |
| --- | --- | --- |
| District of Columbia | $150,040 | 1,600 |
| New York | $147,000 | 25,740 |
| Hawaii | $133,320 | 1,540 |
| California | $133,040 | 36,940 |
| Massachusetts | $132,960 | 15,810 |
Source: BLS
Top Paying Metropolitan Areas for Nurse Administrators

| Top Paying Metropolitan Areas | Average Salary | Total Number of Medical and Health Services Managers |
| --- | --- | --- |
| Santa Cruz-Watsonville, CA | $163,280 | 420 |
| Vallejo-Fairfield, CA | $159,190 | 450 |
| Bridgeport-Stamford-Norwalk, CT | $154,570 | 1,200 |
| Salinas, CA | $154,440 | 280 |
| Hanford-Corcoran, CA | $145,340 | 120 |
Source: BLS
Top Paying Industries for Nurse Administrators

| Industry | Average Salary |
| --- | --- |
| Pharmaceutical and Medicine Manufacturing | $204,300 |
| Scientific Research and Development Services | $169,240 |
| Wholesale Electronic Markets and Agents and Brokers | $162,880 |
| Navigational, Measuring, Electromedical, and Control Instruments Manufacturing | $159,910 |
| Chemical Manufacturing | $155,180 |
Source: BLS
Frequently Asked Questions
---
How long does it take to become a nurse administrator?
Nurse administrators must hold at least a bachelor's degree. Most BSN programs take four years to complete; however, accelerated or bridge programs admit licensed RNs. An MSN may be required by some employers, which adds 2-3 more years to the educational timeline. Nurse administrators should also log a year or two of clinical work as an RN.
How do I get a job in healthcare administration with no experience?
Students can pursue a master of healthcare administration (MHA), which does not require a healthcare management background for admission. An MHA focuses on the business of healthcare and educates graduates on government regulations, healthcare ethics, health informatics, and insurance reimbursement systems, along with leadership and strategic planning.
How can I make a career change to nursing administration?
RNs can streamline their path to a nursing administration career through RN-to-MSN bridge programs. Students can graduate in 2-3 years rather than spending four years earning a BSN and another 2-3 pursuing an MSN. Many programs offer nursing administration concentrations, often called nurse executive or leadership tracks.
What can you do with an MSN/MBA?
A dual MSN/MBA degree provides another pathway into nursing administration and leadership. The three-year curriculum typically includes coursework in accounting, financial management, and healthcare informatics. Graduates obtain nursing administration jobs as nurse managers, chief nursing officers, departmental directors, and directors of compliance. These positions generally command high salaries.
Resources for Nurse Administrators
---
---
Reviewed by:
Anna-Lise Krippaehne is a board-certified family nurse practitioner at Oregon Health & Science University's Family Practice Department in Portland, where she practices with a distinct interest in preventative care and health promotion. She earned her BSN and DNP from the University of Portland.
Krippaehne is a paid member of our Healthcare Review Partner Network. Learn more about our review partners.
NurseJournal.org is an advertising-supported site. Featured or trusted partner programs and all school search, finder, or match results are for schools that compensate us. This compensation does not influence our school rankings, resource guides, or other editorially-independent information published on this site.
Are you ready to earn your online nursing degree?
Whether you're looking to get your pre-licensure degree or taking the next step in your career, the education you need could be more affordable than you think. Find the right nursing program for you.
Popular Resources
Resources and articles written by professionals and other nurses like you.