Top 10 Advantages of a BSN Degree
Reviewed by
Our Integrity Network
NurseJournal.org is committed to delivering content that is objective and actionable. To that end, we have built a network of industry professionals across higher education to review our content and ensure we are providing the most helpful information to our readers.
Drawing on their firsthand industry expertise, our Integrity Network members serve as an additional step in our editing process, helping us confirm our content is accurate and up to date. These contributors:
Suggest changes to inaccurate or misleading information.
Provide specific, corrective feedback.
Identify critical information that writers may have missed.
Integrity Network members typically work full time in their industry profession and review content for NurseJournal.org as a side project. All Integrity Network members are paid members of the Red Ventures Education Integrity Network.
Why get a bachelor's in nursing? BSN nurses get higher pay and more employment opportunities. Read on for more benefits.
NurseJournal.org is an advertising-supported site. Featured or trusted partner programs and all school search, finder, or match results are for schools that compensate us. This compensation does not influence our school rankings, resource guides, or other editorially-independent information published on this site.
Are you ready to earn your online nursing degree?
Credit: The Good Brigade / DigitalVision / Getty Images
Graduates with a nursing diploma or associate degree in nursing (ADN) can apply for registered nurse (RN) licenses, but spending the extra time to earn a bachelor of science in nursing (BSN) can lead to advantages. BSN-holders can expect higher pay, more job opportunities, and career advancement. In fact, many acute care hospitals and public health agencies will only hire BSN nurses.
Students can complete a BSN program in four years, while ADNs and diplomas take 1-2 years. However, some qualified applicants may enter accelerated tracks and finish sooner.
The Top 10 Advantages of a BSN Degree
---
Why get a bachelor's in nursing? There are many advantages to pursuing higher education, including career advancement, higher compensation, and even increased quality of patient care. Read on for the top 10 reasons to earn a BSN.
1. More Earning Potential
As of May 2021, Payscale reports RNs with ADNs earn an average annual salary of $72,000, while RNs with BSNs average $86,520. The 2020 National Nursing Workforce Survey found that median annual salaries for nursing diploma-holders was $65,000.
2. Job Opportunities for BSN-Holders
The highest-paying BSN jobs, according to Payscale, are primarily leadership and supervisory roles. As of May 2021, an RN director could earn close to $92,000. A clinical nurse manager might take in around $87,000, and a nurse educator earns an average $77,000 per year.
Some RN specialties pay higher salaries as well. Critical care nurses average $75,340 per year, while a surgical nurse averages $81,590. Emergency room nurses can earn close to six figures in some instances.
3. Career Advancement Opportunities
Earning a BSN impacts the scope of RNs' duties. Depending on particular interests, nurses with BSNs can specialize in areas like pediatrics, obstetrics and gynecology, and hospice and palliative care. They can also reduce their clinical hours and take on leadership roles as managers, educators, and researchers.
4. Advanced Knowledge and Skills
ADN and nursing diploma programs prepare students to pass the National Council Licensure Examination for RNs, but the BSN curriculum offers greater expertise and a broader knowledge base. Courses typically cover anatomy, physiology and physical assessment, chemistry, fundamentals of nursing practice, microbiology, and pathophysiology and pharmacology. These courses are taken along with specialty topics.
5. Advanced Job Qualification
In 2020, the AACN surveyed 757 nursing schools and learned that more than 41% of hospitals and other healthcare organizations require new hires to hold BSNs. Along these lines, New York passed legislation in 2017 mandating nursing diploma- and ADN-holders to earn BSNs within 10 years of their initial licensure. Positions requiring a BSN may include those in critical care, mental health, outpatient care, and public health.
6. Quality Care for Patients
The AACN cites research showing that quality of patient care correlates to higher nursing education. Based on these findings, they recommend that the BSN become the minimum degree for RNs. Studies show that BSN-prepared nursing results in fewer medication errors, greater positive patient outcomes, and lower mortality rates.
7. Greater Demand from Magnet Hospitals
The American Nurses Credentialing Center's Magnet Recognition Program awards magnet status to healthcare organizations that facilitate highly trained nursing staff. This is accomplished by aligning nursing goals with improved patient outcomes, providing continual educational and professional development, and supporting nursing staff in administering the best patient care.
Featured Online BSN Programs
8. It May Soon Be Required
In 2010, an Institute of Medicine report called for an increase in the percentage of nurses with BSNs from 49% to 80% by 2020. The report states this would meet the demands of evolving healthcare systems and patient needs. In 2019, the Future of Nursing: Campaign for Action posted maps showing that nurses were already responding to this recommendation. Approximately 56% of RNs held BSNs or higher degrees — the highest it had ever been.
9. Program Length and Availability
Most BSN programs require four years of full-time study, including 120 credits of coursework and clinical rotations. Coursework includes nursing topics but also covers general education requirements such as first-year composition. Accredited online programs follow the same curriculum. The primary difference is that classes take place virtually. Like traditional BSN students, distance learners complete their clinical hours in person.
10. Shorter Bridge to Higher Education
A BSN can function as a pathway to a master of science in nursing (MSN). BSN-to-MSN admission requires an RN license, a 3.0-3.5 GPA, letters of recommendation, a resume, and a statement of purpose. Programs typically take 2-3 years to complete, including 200-600 clinical hours. Coursework follows specialty tracks and covers evidence-based practice, health assessment, and patient care.
Questions About The Advantages of Earning a BSN
---
What are the advantages of having a BSN?
The advantages of having a BSN include bigger paychecks and increased employment opportunities. BSN nurses can enjoy career advancement, a greater knowledge of nursing, and readiness for graduate study or advanced practice nursing. Nurses who hold a BSN can provide higher-quality patient care and qualify for positions with more responsibility and leadership roles.
What can you do with a BSN degree?
BSN degrees can open doors, including working with the fastest-growing category of patients: aging adults with complex, chronic health conditions. At the same time, BSN-holders may specialize in a variety of areas and work in many types of healthcare settings.
Is it worth getting a BSN?
The American Association of Colleges of Nursing (AACN) advocates for the BSN as the minimum preparation for RNs due to their higher skill level. Increasingly, employers either prefer or require RNs to hold BSNs. A 2020 AACN survey of healthcare organizations found that just over 41% of hospitals and facilities require new RN hires to hold BSNs. In addition, the survey revealed that more than 82% of employers strongly prefer hiring BSN program graduates.
Is it hard to get a BSN?
According to experienced nurses, nursing school requires students to devote significant time and effort. BSN students spend their time in the classroom (either in-person or online), completing clinical rotations, and studying and writing papers. Learners with jobs and family responsibilities must stay extra-focused so they do not fall behind.
Related BSN Resources
Reviewed By: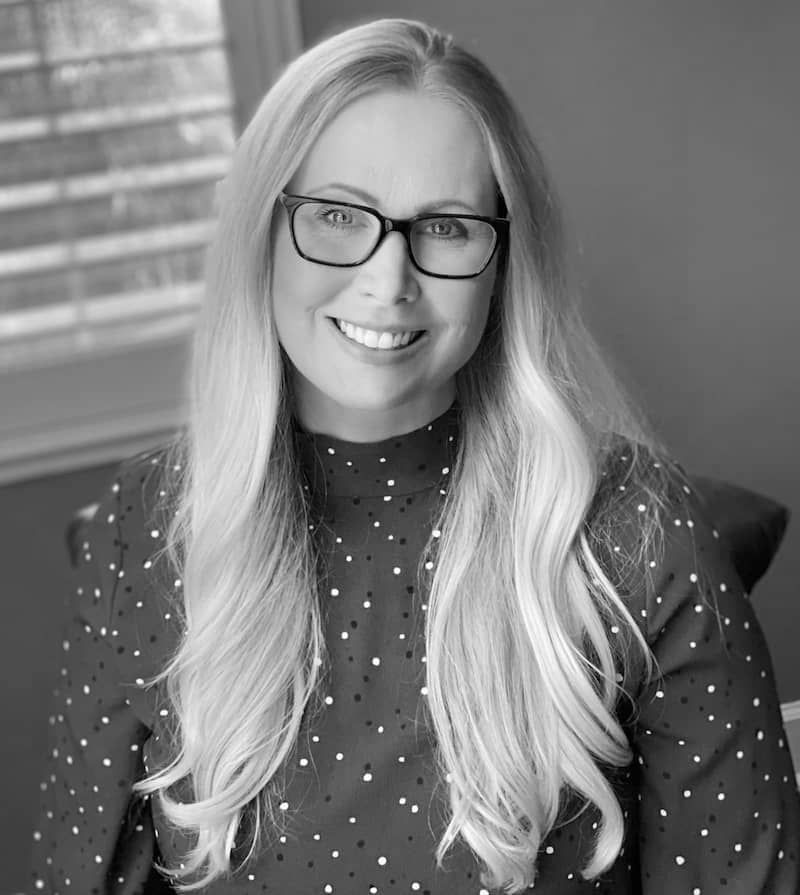 Brandy Gleason, MSN, MHA, BC-NC
Brandy Gleason, MSN, MHA, BC-NC, is a nursing professional with nearly 20 years of varied nursing experience. Gleason currently teaches as an assistant professor of nursing within a prelicensure nursing program and coaches graduate students. Her passion and area of research centers around coaching nurses and nursing students to build resilience and avoid burnout.
Gleason is a paid member of our Healthcare Review Partner Network. Learn more about our review partners here.
NurseJournal.org is an advertising-supported site. Featured or trusted partner programs and all school search, finder, or match results are for schools that compensate us. This compensation does not influence our school rankings, resource guides, or other editorially-independent information published on this site.
Are you ready to earn your online nursing degree?
Whether you're looking to get your pre-licensure degree or taking the next step in your career, the education you need could be more affordable than you think. Find the right nursing program for you.
Popular Nursing Resources
Resources and articles written by professionals and other nurses like you.