Nurse Anesthetist Career Guide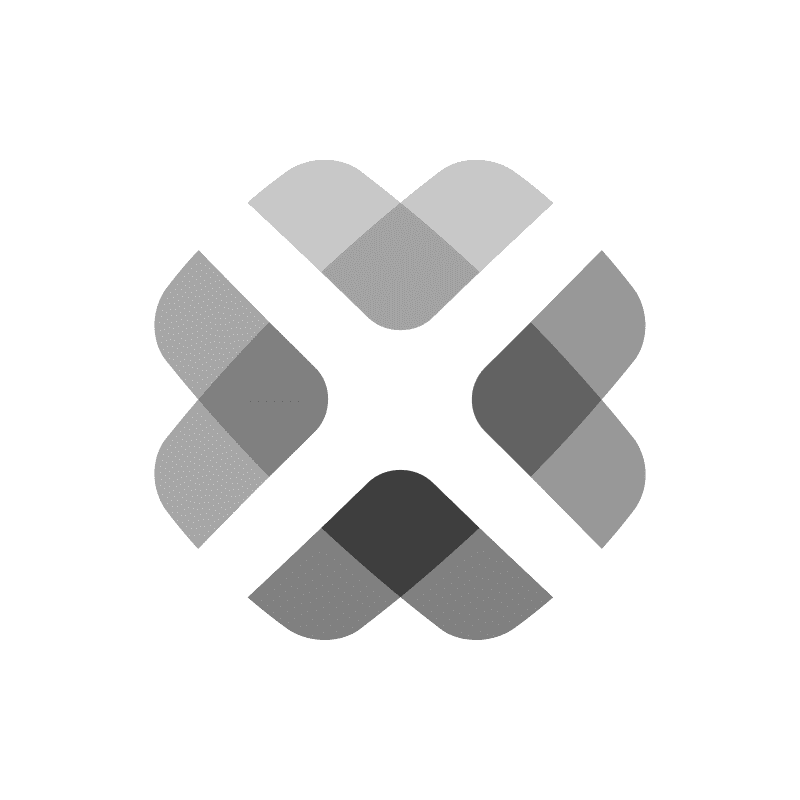 January 20, 2022 · 6 Min Read
Reviewed by
Shrilekha Deshaies
Our Review Network
NurseJournal is committed to delivering content that is objective and accurate. We have built a network of industry professionals across healthcare and education to review our content and ensure we are providing the best information to our readers.
With their first-hand industry experience, our reviewers provide an extra step in our editing process. These experts:
Suggest changes to inaccurate or misleading information.
Provide specific, corrective feedback.
Identify critical information that writers may have missed.
Reviewers typically work full time in their industry profession and review content for NurseJournal as a side project. Our reviewers are members of the Red Ventures Education Freelance Review Network and are paid for their contributions.
Nurse anesthetists play important roles in the healthcare field. They safely provide anesthesia to patients undergoing surgical, obstetrical, or other intensive and painful operations.
NurseJournal.org is an advertising-supported site. Featured or trusted partner programs and all school search, finder, or match results are for schools that compensate us. This compensation does not influence our school rankings, resource guides, or other editorially-independent information published on this site.
Are you ready to earn your online nursing degree?
Credit: JohnnyGreig / E+ / Getty Images
What Does a Nurse Anesthetist Do?
MSN required*
certification required
Editor's Note: Starting in 2025, certified registered nurse anesthetists will be required to hold a doctoral degree rather than only a master's.
Nurse anesthetists, also called certified registered nurse anesthetists (CRNAs), administer anesthesia to patients undergoing operations. They either administer a general anesthetic or use local anesthesia to numb a certain area of the patient's body so they do not feel pain.
CRNAs make sure to consult with patients about their allergies so that they can administer anesthesia safely. Some nurse anesthetists also work collaboratively with physicians.
CRNAs should possess critical thinking skills to assess changes in their patients' conditions and quickly decide on the most appropriate plan of action. They should also maintain high communication skills to collaborate with other healthcare professionals during procedures and to interact with patients.
CRNA main job duties include the following tasks.
Primary Responsibilities
Carrying out physical assessments
Safely administering anesthesia
Monitoring anesthesia levels during the procedure
Skills Learned
Intravenous and intramuscular anesthesia administration
Inhaled anesthesia administration
Credit: SDI Productions / E+ / Getty Images
Where Do Nurse Anesthetists Work?
CRNAs most commonly find jobs in physicians' offices, hospitals, ambulatory surgical centers, dentists' offices, plastic surgery clinics, ketamine clinics, and pain management specialists. They may also work for the military or the Department of Veterans Affairs healthcare facilities.
Hospitals
Nurse anesthetists administer anesthesia in surgical suites and labor and delivery rooms. They also work in critical-access hospitals and guide patients with recovery.
Physicians' Offices
CRNAs prepare patients through physical assessments and give and monitor anesthesia.
Plastic Surgery Clinics
CRNAs use anesthesia on patients undergoing cosmetic and plastic surgeries, either numbing a part of their bodies or administering a general anesthetic.
Why Become a Nurse Anesthetist?
When deciding whether to become a nurse anesthetist, be sure to weigh the pros and cons. You can find some advantages and disadvantages in the following list.
Advantages to Becoming a CRNA
---
CRNAs possess greater independence and responsibility in their roles than other nurse professions, such as registered or licensed practical nurses. Their education and experience working in critical care prepare them to make decisions on the job.
The healthcare industry has a high demand for nurse anesthetists. The U.S. Bureau of Labor Statistics (BLS) projects that this profession could grow by 45% from 2020 to 2030.
CRNAs work directly with patients, which can be great for professionals who enjoy working with people.
Nurse anesthetists can earn high salaries, with a median annual salary of $183,580.
Disadvantages to Becoming an CRNA
---
It takes a long time to become a nurse anesthetist — and the transition to a required doctoral degree in 2025 will mean that aspiring CRNAs will need to dedicate even more time to their education.
Paying for your nursing degree can be challenging. The educational costs can add up over time. Although nursing scholarships and grants can help, many students take out student loans. These can require years or even decades to pay off.
Advanced practice nursing can result in tough work schedules, which can be difficult for nurse anesthetists who need to remain alert.
How To Become a Nurse Anesthetist
Becoming a nurse anesthetist requires about six years of education and two years of clinical experience. In 2025, the minimum degree to become a nurse anesthetist will change from a master's degree to a doctor of nursing practice or doctor of nurse anesthesia practice.
Education and Experience Requirements for Nurse Anesthetists
Before nurses can pursue careers as CRNAs, they must satisfy the eligibility requirements. They must start with earning a bachelor of science in nursing (BSN) and getting a registered nurse (RN) license. Earning a BSN typically takes about four years of full-time enrollment.
Once degree-seekers complete their BSN programs, they must pass the National Council Licensure Examination to get their RN license. After getting their RN licenses, candidates must complete at least one year of full-time work experience, or its part-time equivalent, in a critical-care setting before they can enroll in a master of science in nursing (MSN) program.
However, the average work experience of RNs entering nurse anesthesia educational programs is about three years.
At the master's level, a degree-seeker can often pursue a specialization in nurse anesthesia. This prepares them with the competencies they need for their postgraduate careers.
It should be noted that all anesthesia master's programs will transition into doctoral programs, most typically the doctor of nurse anesthesia practice, by the year 2025.
Once learners complete their graduate degree, they can seek national certification from the National Board of Certification and Recertification for Nurse Anesthetists. The certification process requires each candidate to complete and pass a national certification exam, answering between 100-170 questions covering comprehensive topics.
Professionals interested in advanced practice nursing in the nurse anesthetist specialty must earn licensure specific to their state. Candidates can reach out to their state's nursing board to determine the requirements.
Changing Educational Requirements for CRNAs
What Changed
In 2007, the American Association of Nurse Anesthesiology (AANA) approved a statement requiring CRNAs to earn a doctorate by 2025.
AANA did not specify what type of doctoral degree is required, but many programs offer a doctor of nurse anesthesia practice.
Student Nurses
Beginning January 1, 2022, all nursing students entering CRNA programs must be enrolled in doctoral programs.
Nurses currently enrolled in a master's level CRNA program will not need to complete a doctorate.
Licensed CRNAs
Current CRNAs who were licensed through an MSN degree program do not have to complete a doctoral degree to practice. However, facility requirements may vary by institution.
Career and Salary Overview for Nurse Anesthetists
Nurse anesthetists work in one of the highest-paying professions within the nursing field. In 2020, they earned a median annual salary of $183,580, according to the BLS.
Like other advanced nursing professionals, nurse anesthetists are in high demand. The BLS projects that the number of advanced practice nurses could increase by 45% from 2020 to 2030. Employment of nurse anesthetists are projected to increase by at least 13% during that same time period.
Top Paying States for Nurse Anesthetists

| State | Average Salary | Total Number of CRNAs |
| --- | --- | --- |
| Wyoming | $243,310 | 50 |
| Montana | $239,380 | 60 |
| Oregon | $234,750 | 270 |
| Wisconsin | $233,600 | 760 |
| California | $227,290 | 1,270 |
Source: BLS
Top Paying Metropolitan Areas for Nurse Anesthetists

| Metropolitan Area | Average Salary | Total Number of CRNAs |
| --- | --- | --- |
| Toledo, Ohio | $266,260 | Data Not Available |
| San Francisco-Oakland-Hayward, California | $254,860 | 260 |
| Columbus, Georgia-Alabama | $247,540 | Data Not Available |
| Vallejo-Fairfield, California | $240,820 | 80 |
| Sacramento-Roseville- Arden-Arcade, California | $236,400 | 120 |
Source: BLS
Top Paying Industries for Nurse Anesthetists

| Industry | Average Salary |
| --- | --- |
| Hospital | $122,420 |
| Outpatient Care Centers | $118,530 |
| Offices of Physicians | $113,190 |
| Offices of Other Health Practitioners | $112,590 |
| Education Services | $108,790 |
Source: BLS
Frequently Asked Questions About Nurse Anesthetists
---
How long does it take to become a CRNA?
It takes at least seven years to become a CRNA. A bachelor's degree in nursing traditionally lasts four years, then graduates must earn their RN license and gain at least 1-2 years of experience in critical care. In addition to the program length, some spend a few years working as an RN or enroll in a part-time program, which means they might take up to a decade to officially earn CRNA certification.
While previously CRNAs required only a master's, candidates must now earn a doctorate. Most CRNA tracks have already transitioned to doctoral degree programs to comply with the new requirement. All current CRNA programs will transition to the doctoral level by 2022.
What's the difference between a CRNA and an anesthesiologist?
Anesthesiologists are physicians who attend medical school. CRNAs are advanced practice nurses. While anesthesiologists specialize in administering anesthesia, CRNAs either assist in giving anesthesia or, depending on the state, can administer it themselves.
Can CRNAs prescribe medicine?
A CRNA's prescriptive authority depends on the state in which they practice. In some states, nurse anesthetists can prescribe medication independently, while in others, CRNAs need to enter a supervisory or collaborative agreement with physicians to do so.
How much do CRNAs make in a year?
The median salary for nurse anesthetists was $183,580, as reported by the BLS. According to PayScale data, entry-level professionals earn $148,680, as of December 2021. Salary tends to increase as CRNAs gain experience.
Can nurse anesthetists work independently?
The ability for nurse anesthetists to work independently depends on the state they practice in. While most states allow CRNAs to conduct their work independently, some states require supervision or collaborative agreements. Professionals should refer to their state's nursing board to learn more about the restrictions.
Resources for Nurse Anesthetists
Over 57,000 nurse anesthetists hold membership with AANA, which brings together professionals through continuing education for nurses and professional nursing networking events.
Members can access resources, learn from webinars, and attend conferences and assemblies. Students may also join and take advantage of professional networking opportunities. The organization publishes a scholarly journal as well.
Based in the United Kingdom (UK), but also available to non-UK nurse anesthetists, this is a course for professionals who want to learn how to manage trauma patients in critical care. The course lasts three days and teaches participants how to manage traumatic injuries through simulated scenarios. At the end of the course, graduates gain certification.
This organization prioritizes safety within the anesthesia industry, providing safety resources for professionals and patients. Individuals can apply for awards and grants, and they can network with and learn from experts at conferences and other events.
Interested individuals can also keep up with regular newsletters from the foundation.
Representing 930,000 certified nurses, this group focuses on improving patient outcomes by promoting speciality nursing certification. ABNS hosts a spring conference to discuss assessment and management of certification organizations. Members can gain continuing education credit by participating in the conference and other events.
The group also publishes resources and presents awards.
---
Related Nurse Anesthetist Resources
---
Page Last Reviewed November 30, 2021
NurseJournal.org is an advertising-supported site. Featured or trusted partner programs and all school search, finder, or match results are for schools that compensate us. This compensation does not influence our school rankings, resource guides, or other editorially-independent information published on this site.
Are you ready to earn your online nursing degree?
Whether you're looking to get your pre-licensure degree or taking the next step in your career, the education you need could be more affordable than you think. Find the right nursing program for you.
Popular Resources
Resources and articles written by professionals and other nurses like you.