Certified Nurse Midwife (CNM) Career Overview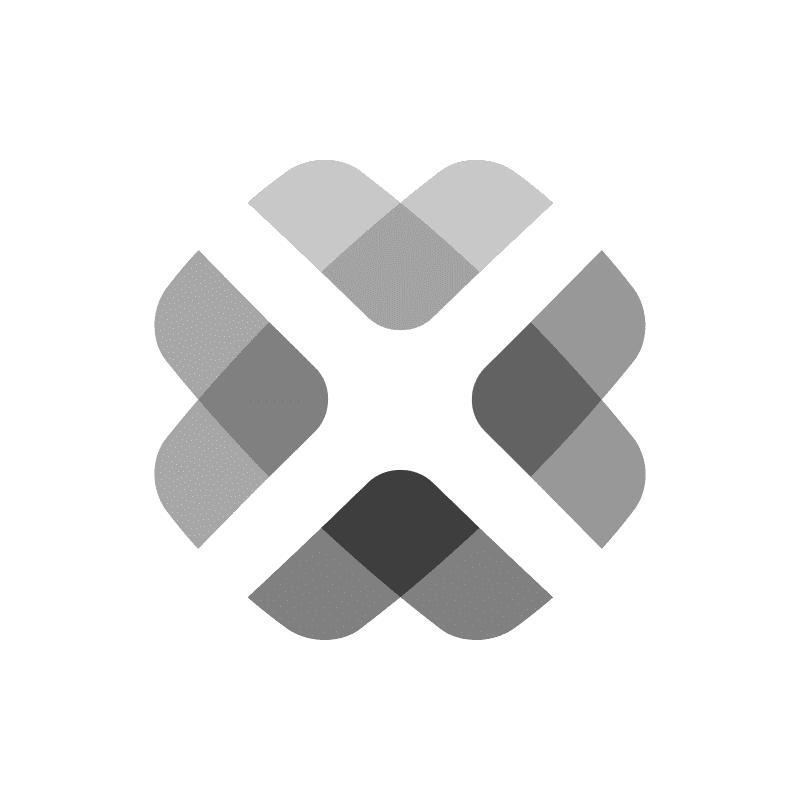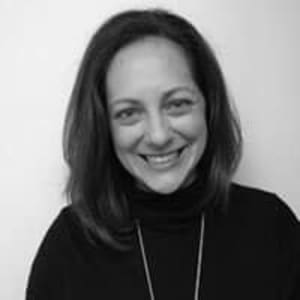 A certified nurse midwife (CNM), as an advanced practice registered nurse (APRN), provides care throughout pregnancy, birth, and beyond. The acceptance of the nurse midwife model in women's reproductive and gynecological healthcare has boosted employment prospects for CNMs.
Credit: KidStock / Photodisc / Getty Images
What Does a Certified Nurse Midwife Do?
MSN required
certification required
CNMs work in a variety of practice settings including hospitals, community clinics, and birthing centers. While their primary role centers on women's healthcare during pregnancy, birth, and the postpartum period, CNMs provide primary care, gynecological care, and family planning services for women throughout their reproductive years and menopause. Some CNM responsibilities are listed below:
Credit: SDI Productions / E+ / Getty Images
Where Do Certified Nurse Midwives Work?
This list describes the various roles performed by CNMs in some of the most common workplace settings.
Hospitals

These CNMs work with obstetricians handling normal and surgical births. They assist with pain management and provide personal care to mothers and infants.

Birthing Centers

These CNMs diagnose and treat gynecological conditions and monitor women during pregnancy. They may offer family planning and contraception counseling and treat sexually transmitted diseases.

Public Health Clinics

These CNMs diagnose and treat gynecological conditions and monitor women during pregnancy. They may offer family planning and contraception counseling and treat sexually transmitted diseases.
How Is a Certified Nurse Midwife Different From a Direct-Entry Midwife or a Traditional Midwife?
A CNM must hold a graduate midwifery degree, a valid registered nurse (RN) license, and certification through the American Midwifery Certification Board (AMCB). This certification qualifies them to apply for licensure in any of the 50 states.
The direct-entry midwife designation includes both certified midwives (CMs) and certified professional midwives (CPMs). Unlike CNMs, direct-entry midwives may obtain certification without first becoming licensed nurses. While CMs may enter the field without nursing training, not all states allow them to practice. Most direct-entry midwives hold the CPM credential — the only certification that provides training for out-of-hospital deliveries.
Traditional midwives lack formal nursing education but have acquired training through direct experience. These unlicensed midwives, typically working with poor and/or rural populations, rely on their experience, knowledge of traditional (or folk) medicine, and the trust of the communities they serve. However, they might not have a legal right to practice midwifery, though this will depend on the state where they live and/or practice.
How To Become a Certified Nurse Midwife
CNMs must earn both undergraduate and graduate degrees, acquire an RN license, and obtain national certification and licensure in the state where they intend to practice.
Graduate with a bachelor of science in nursing (BSN).
An associate degree takes two years and a bachelor's degree takes four years to earn. However, to become a psychiatric NP, students must have a BSN or earn the equivalent through a bridge program as part of their master of science in nursing (MSN) program.
Pass the NCLEX-RN exam to receive RN licensure.
After earning their degree, students apply for state licensure and register for the National Council Licensure Examination for Registered Nurses (NCLEX-RN) exam. State nursing boards use exam results to determine whether nurses have the necessary knowledge to practice.
Apply to an accredited master's or doctoral midwifery program.
RNs with BSN degrees may enter either master's or doctoral programs offering midwife specializations. While both degrees prepare graduates for certification, a doctorate can lead to broader career possibilities.
Graduate with your master of science in nursing (MSN) or doctor of nursing practice (DNP) in midwifery.
A master's takes approximately two years to complete, whereas a DNP requires four years or more. Prospective CNMs should make sure their coursework and clinical hours fulfill state licensure and national certification requirements.
Pass the AMCB exam.
Before entering nurse midwife practice, most nurses obtain
CNM certification
. This credential requires an RN license, a graduate nursing degree, and a passing score on the AMCB exam.
How Much Do Certified Nurse Midwives Make?
The average annual nurse midwife salary, as of May 2020, reached $115,540 with the highest paid making more than $136,000. The BLS projects the demand for nurse midwives to grow by 12% between 2019 and 2029. Midwives working with urban and rural populations will find the most opportunities. CNMs can expect the highest salaries in major metropolitan areas, where they can earn between $116,750 and $191,440 a year.
Several factors contribute to this favorable employment outlook. Hospitals and clinics hire nurse midwives to handle low-risk pregnancies and assist in nonsurgical births to lower costs and reduce complications. The demand for midwives has also grown as more women choose natural childbirth and birth center options.
Top Paying States for Certified Nurse Midwives

| Top Paying States | Average Salary | Total Number of Certified Nurse Midwives |
| --- | --- | --- |
| California | $159,590 | 1,010 |
| Utah | $133,680 | 90 |
| Mississippi | $127,960 | Data Not Available |
| New York | $125,780 | 460 |
| Minnesota | $123,600 | 230 |
Source: BLS
Top Paying Metropolitan Areas for Certified Nurse Midwives

| Top Paying Metropolitan Areas | Average Salary | Total Number of Certified Nurse Midwives |
| --- | --- | --- |
| Los Angeles-Long Beach-Anaheim, California | $191,440 | 260 |
| Riverside-San Bernardino-Ontario, CA | $171,000 | 40 |
| San Jose-Sunnyvale-Santa Clara, CA | $167,870 | 50 |
| San Francisco-Oakland-Hayward, CA | $162,100 | 210 |
| Sacramento--Roseville--Arden-Arcade, CA | $157,100 | 90 |
Source: BLS
Top Paying Industries for Certified Nurse Midwives

| Industry | Average Salary |
| --- | --- |
| Local Government (excluding schools and hospitals) | $158,210 |
| Outpatient Care Centers | $142,010 |
| Offices of Physicians | $116,440 |
| General Medical and Surgical Hospitals | $111,420 |
| Colleges, Universities, and Professional Schools | $107,130 |
Source: BLS
Frequently Asked Questions
---
Do nurse midwives deliver babies?
CNMs who typically work with mothers experiencing low-risk pregnancies may deliver babies in hospital and out-of-hospital settings such as home births and birthing centers. Nurse midwives do not induce labor and try to avoid pain medication during the birthing process. In hospital settings, they assist obstetrics and gynaecology (OB-GYN) doctors who manage both low-risk and high-risk pregnancies.
What are the benefits of earning a doctorate for nurse midwives?
The nursing profession has begun to advocate for the DNP as the terminal degree for advanced practice nurses, including nurse midwives. Earning a DNP not only enhances career prospects in administrative and educational roles but also boosts salary. The nursing field recognizes the relationship between doctoral-level training and improved healthcare delivery, quality, and safety.
How long does it take to become a certified nurse midwife?
BSN graduates may earn a master's in two years or less or a BSN-DNP in approximately 3-4 years. Those entering the field with only an RN can choose RN-to-MSN or RN-to-DNP programs that may take longer. Direct-entry programs for students with non-nursing undergraduate degrees may require between 2-4 years of study, including prerequisites and clinical requirements.
What skills are important for nurse midwives?
Nurse midwives acquire specialized nursing and technological training in reproductive and gynecological healthcare and the skills needed to provide primary care through pregnancy and childbirth. CNMs also need "soft skills" to work with diverse populations, or the ability to function in high-stress situations, strong communication skills, leadership qualities, and a caring and compassionate approach to patient care.
Resources for Certified Nurse Midwives
---
---
Reviewed by:
Nicole Galan is a registered nurse who earned a master's degree in nursing education from Capella University and currently works as a full-time freelance writer. Throughout her nursing career, Galan worked in a general medical/surgical care unit and then in infertility care. She has also worked for over 13 years as a freelance writer specializing in consumer health sites and educational materials for nursing students.
Galan is a paid member of our Healthcare Review Partner Network. Learn more about our review partners.
NurseJournal.org is an advertising-supported site. Featured or trusted partner programs and all school search, finder, or match results are for schools that compensate us. This compensation does not influence our school rankings, resource guides, or other editorially-independent information published on this site.
Are you ready to earn your online nursing degree?
Whether you're looking to get your pre-licensure degree or taking the next step in your career, the education you need could be more affordable than you think. Find the right nursing program for you.
Popular Nursing Resources
Resources and articles written by professionals and other nurses like you.