Credit: Twenty47studio / Getty Images
Dosage calculations are one of the most critical skills a nursing student learns as it lowers the risk of toxicity and improves patient outcomes.

Not all nursing students have the same learning style, so it's crucial to teach students in a manner that makes it easiest for them to learn.

These 15 resources incorporate books, online tutorials, videos, audio, worksheets, and quizzes so nursing students can find the best resource.
Are you intimidated by making dosage calculations? These are critical to a patient's health and recovery. Calculating dosages is likely one of the most important skills you'll gain as a nursing student and is necessary to ensure medications are administered correctly.
Nursing students need education and practice to learn how to calculate intravenous (IV) drip rates (when the IV pump is broken) and draw up the correct amount of fluid in a syringe. Explore the importance of calculating the right dosage and 15 easily accessible resources that will help you become an expert at this crucial skill.
The Importance of Dosage Calculations in Nursing
Medication dosages are calculated on many factors, including the weight of the patient, diagnosis, age, comorbidities, and risk factors. Manufacturers cannot package drugs for every possible combination. The goal is for the patient to receive the correct medication dosage. Nurses may need to calculate the amount based on the concentration of the medication and the patient's weight.
Incorrect dosing can lead to adverse events, toxicity, and ineffective treatment. While technology and medication administration software can help, nurses must have a strong understanding and ability to ensure the technology is used correctly.
15 Dosage Calculation Resources for Nursing Students
Calculating the correct dosage takes practice. Finding the right resources for dosage calculations for nursing students can be challenging. You want a tool that explains the reasoning behind the calculations, so you understand and learn the technique. You also want a tool that gives you feedback on the answers.
We scoured the available resources to compile a list that works with various learning styles. Some people like reading books and using worksheets; others may prefer online tools or watching video lectures.
Whatever your preferred learning style, there's a dosage calculation resource on this list for you.
Online Tools
This online dosage tutorial gives nursing students information, examples, and practice questions to help them study for the medication examination, National Council Licensure Examination (NCLEX), and pass medication to their patients.
This course covers dosage calculations and math review to help nursing students learn the basics. After each module are interactive activities to solidify your knowledge.
This combination of learning styles includes a paper workbook, online video tutorials, step-by-step practice problems, and reference material. The digital companion is a flexible approach to learning and comes with three possible ways of completing the problems.
Practice Quizzes
Nursing students can create a free account and begin taking practice quizzes using Quizlet. There are flashcards, learning modules, tests, and matching games to engage different learning styles. You can also use it on the go on your smartphone.
If you're looking for a quick 30-question NCLEX review quiz on dosage calculations, this is it. Answer the question and get immediate feedback on the right answer. However, it doesn't teach you why you're wrong.
This website features over 100 NCLEX practice questions. They are broken down into sections covering dosage calculations, oral medications, and parenteral medication calculations. After finishing each quiz, you can review your answers and the rationale for each question.
This is a 24-question basic quiz on drug calculations and includes questions on why certain drugs are used.
This is a 40-question quiz on the NCLEX examination for practical nurses covering drug dosage calculations for nursing students.
Worksheets
There are nine worksheets that correspond to nine videos teaching different concepts. The concepts include IV bolus, weight-based calculations, drip factors, and pediatric calculations.
This is a 39-page practice worksheet from the nursing program that includes answers to the problems at the end of the worksheet.
Download files, answer keys, and video playlists to help learn and understand dosage calculations.
Online Videos
This is an online dosage calculation for nursing students course to help you ace your NCLEX. It includes downloadable cheat sheets to learn complex concepts.
This $94 course is built for nurses and pharmacy students to pass their respective licensure examinations. The video course and study guide include adult and pediatric doses, understanding percentages, and commonly used medical abbreviations.
Books
The 10th edition of this popular reference helps nursing students learn drug calculations with a method that works for them. It teaches four major methods of calculating dosages, practice problems, and a comprehensive post-test.
The 12th edition of this reference tool is a practical workbook and textbook that helps students review and refresh their math skills. This edition also contains next-generation NCLEX practice problems to prepare students for critical thinking problems.
You might be interested in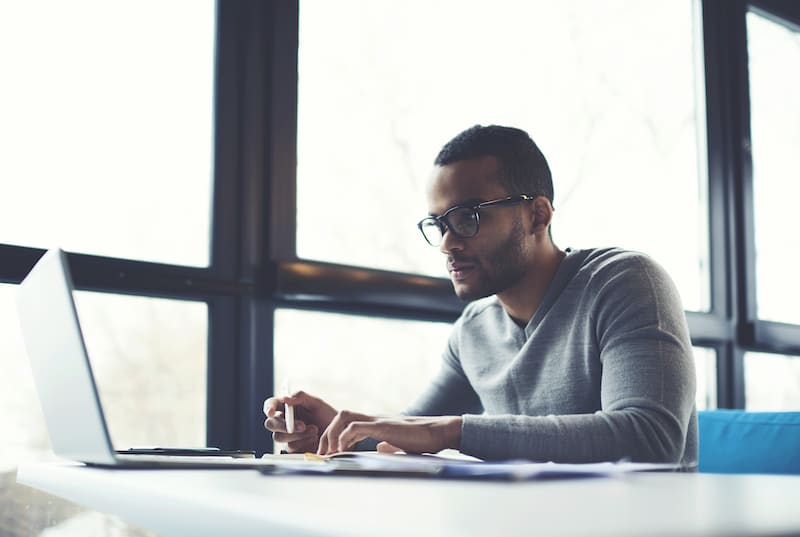 15 Common Courses In RN Programs
What classes do you take in nursing school and how can you prepare for them? Learn about common classes required to become an RN and…
Reviewed by
Our Integrity Network
NurseJournal.org is committed to delivering content that is objective and actionable. To that end, we have built a network of industry professionals across higher education to review our content and ensure we are providing the most helpful information to our readers.
Drawing on their firsthand industry expertise, our Integrity Network members serve as an additional step in our editing process, helping us confirm our content is accurate and up to date. These contributors:
Suggest changes to inaccurate or misleading information.
Provide specific, corrective feedback.
Identify critical information that writers may have missed.
Integrity Network members typically work full time in their industry profession and review content for NurseJournal.org as a side project. All Integrity Network members are paid members of the Red Ventures Education Integrity Network.
NurseJournal.org is an advertising-supported site. Featured or trusted partner programs and all school search, finder, or match results are for schools that compensate us. This compensation does not influence our school rankings, resource guides, or other editorially-independent information published on this site.
Are you ready to earn your online nursing degree?
Whether you're looking to get your pre-licensure degree or taking the next step in your career, the education you need could be more affordable than you think. Find the right nursing program for you.