Fake Nursing School Degrees? Here's What We Know About the Federal Investigation
More than 7,600 fraudulent nursing diplomas were distributed as part of a money-making scheme. Find out how investigators discovered the scheme and its consequences.
Twenty-five individuals across five states were charged with wire fraud and conspiracy to commit wire fraud for creating and distributing more than 7,600 fake nursing diplomas.

Up to a third of individuals who received fake nursing credentials may still be providing patient care.

State boards of nursing are working to make sure no one with a fake nursing diploma continues to provide care.
More than 7,600 fake nursing diplomas were awarded in an alleged scheme to sell fraudulent nursing diplomas and transcripts. Individuals used the false credentials to get licensed and find employment in many states.
Learn more about the investigation, charges, and actions boards of nursing in each state are taking to prevent these individuals with false credentials from continuing to practice.
Operation Nightingale: The Federal Investigation of Fake Nursing Diplomas
On January 25, 2023, the U.S. Department of Health and Human Services Office of Inspector General (HHS-OIG), the FBI, and the Department of Justice carried out a multistate operation to apprehend the people involved in an alleged scheme to sell fraudulent nursing diplomas and transcripts.
The operation was named "Operation Nightingale" after Florence Nightingale, the founder of modern nursing who created the first science-based training for nurses. The HHS-OIG partnered with law enforcement to execute search warrants across five states:
Delaware

New York

New Jersey

Texas

Florida
More than 7,600 aspiring registered nurses (RNs) and licensed practical nurses (LPNs) bought false diplomas to find work with unsuspecting healthcare providers in several states. The diploma represented that these individuals attended the college that provided the diploma and completed all the necessary coursework, so they were able to get their nursing licenses. Yet, they did not complete any classroom or clinical education.
"The alleged selling and purchasing of nursing diplomas and transcripts to willing but unqualified individuals is a crime that potentially endangers the health and safety of patients and insults the honorable profession of nursing," said Special Agent in Charge Omar Pérez Aybar of HHS-OIG.
On January 26, 2023, American Nurses Association (ANA) President Jennifer Mensik Kennedy, PhD, MBA, RN, NEA-BC, FAAN made the following statement in response to the news of the fraudulent nursing diploma scheme:
"This disturbing news of a coordinated conspiracy allowing individuals to circumvent necessary coursework and clinical experiences as well as critical steps in the nursing licensure and credentialing process, is extremely unsettling. Nursing is without a doubt a highly specialized and ethical profession requiring rigorous and life-long education and training to acquire unmatched clinical expertise. You don't achieve this overnight. There are no shortcuts in nursing — our patients and clients depend on us. It is both a demanding and rewarding profession that requires individuals to be adaptive to the evolving and complex health care landscape to ensure the delivery of safe and quality patient care."
The alleged scheme was designed to provide several thousand people over many years with a shortcut to becoming licensed nurses. Officials were first alerted to the fraudulent credentials when an audit in Florida found poor passing rates at the schools involved in the alleged scheme.
Individuals bought their fake nursing credentials for up to $15,000. The investigation turned up about $114 million dollars of fake nursing diplomas that were sold across three formerly accredited schools:
Palm Beach School of Nursing

Sacred Heart International Institute

Siena College
These schools are now closed. Boards of nursing in each state are working with investigators to make sure none of the individuals who purchased fake diplomas continue to practice.
Defendants From Three Florida Schools Face Federal Charges
Twenty-five people in five federal cases have been charged with committing wire fraud and conspiracy to commit wire fraud as a result of the investigation. Defendants from the Palm Beach School of Nursing are also charged with conspiracy to commit healthcare fraud. The schemes have two types of defendants: the recruiters and the school owners and employees.
Recruiter defendants allegedly recruited aspiring RNs and LPNs. Once they found aspiring nurses, the recruiter defendants allegedly worked with each schools' owners and employees to create and give out fake nursing diplomas and transcripts. If convicted, each defendant may face up to 20 years in prison.
"The accusation that personnel at once accredited nursing schools allegedly participated in this scheme is simply deplorable," said Dr. Mensik Kennedy. "This undermines everything the nursing profession represents and stands for and is in direct opposition to the Code of Ethics for Nurses. Furthermore, these unlawful and unethical acts disparage the reputation of actual nurses everywhere who have rightfully earned the title of the 'Most Trusted and Ethical Professionals' through their education, hard work, dedication and time. We support the investigation and the judicial process to ensure individuals found to have been involved in this scheme are held accountable."
Potential Consequences for Recipients of Fake Nursing School Diplomas
Many recipients of the fake nursing school diplomas found jobs in other states. Investigators highlight the critical aspect of the scheme — the risk to patients' health and safety. The investigation has not found or been made aware of any evidence that any patients were harmed as a result of this fraudulent nursing diploma scheme. However, up to a third of the fake diploma recipients may still be providing patient care.
"Not only is this a public safety concern, it also tarnishes the reputation of nurses who actually complete the demanding clinical and course work required to obtain their professional licenses and employment," said U.S. Attorney for the Southern District of Florida Markenzy Lapointe, who added that "a fraud scheme like this erodes public trust in our healthcare system."
The Delaware Nurses Association released a statement in response to the Department of Justice's announcement. According to the Delaware Nurses Association, "Furthermore, as Delaware has been named in filings, we suspect that numerous of these potential licensees are affiliated with Delaware, and defendants may have obtained a license and/or have been potentially practicing in Delaware."
According to the press release, in a closed session of the Delaware Board of Nursing in November 2022, 26 licensees were sent annulment letters. Delaware is the first state of those named in the filings to announce licenses have been revoked.
Investigators identified many facilities where recipients of fake nursing diplomas may currently work. They have been sharing information with each state's board of nursing because they are responsible for taking action against any fake diploma-holders and making sure these individuals are not allowed to practice.
You might be interested in
The Fastest Paths to Becoming a Nurse
Want to begin a nursing career as quickly as possible? Read on to learn about the fastest paths to becoming a nurse.
Reviewed by
Our Integrity Network
NurseJournal.org is committed to delivering content that is objective and actionable. To that end, we have built a network of industry professionals across higher education to review our content and ensure we are providing the most helpful information to our readers.
Drawing on their firsthand industry expertise, our Integrity Network members serve as an additional step in our editing process, helping us confirm our content is accurate and up to date. These contributors:
Suggest changes to inaccurate or misleading information.
Provide specific, corrective feedback.
Identify critical information that writers may have missed.
Integrity Network members typically work full time in their industry profession and review content for NurseJournal.org as a side project. All Integrity Network members are paid members of the Red Ventures Education Integrity Network.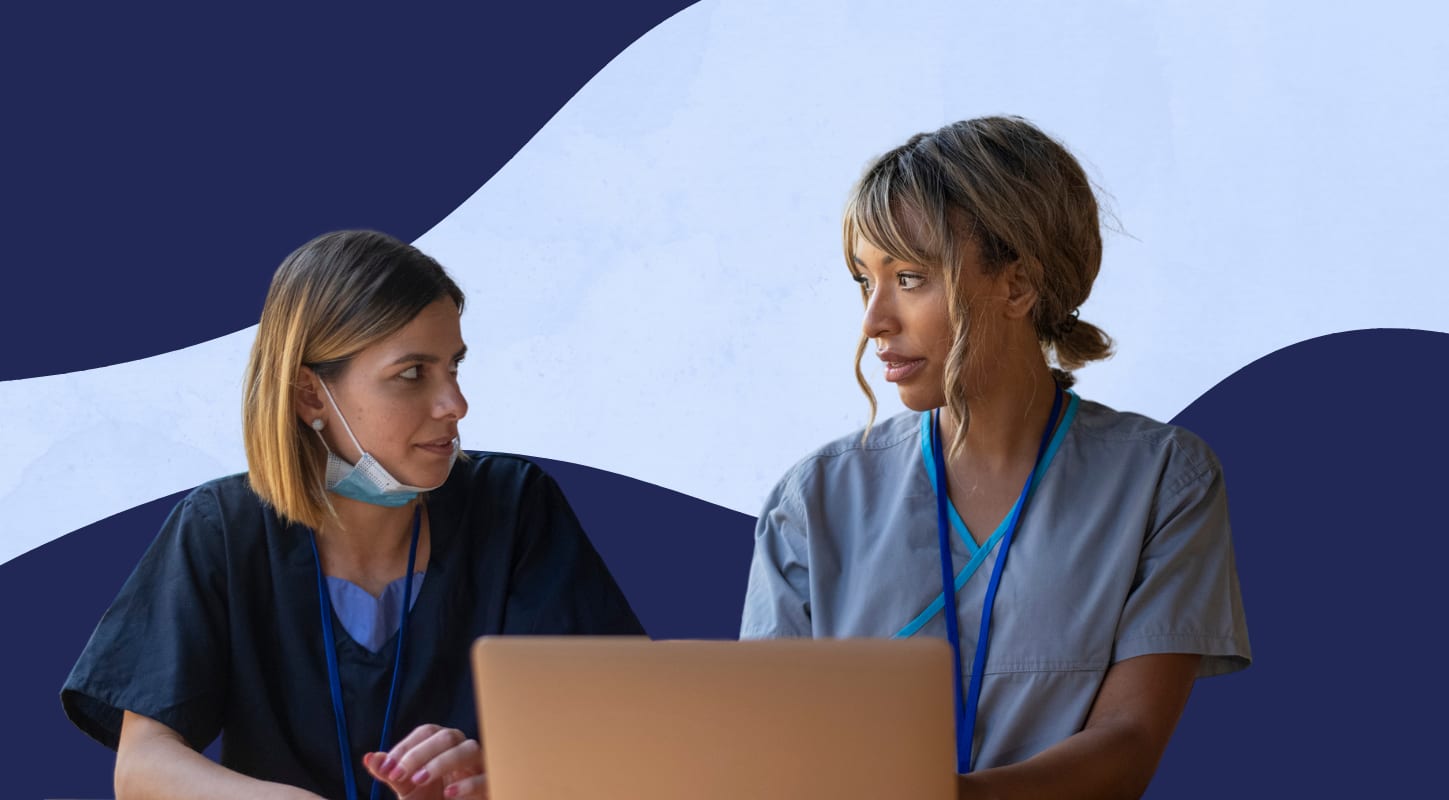 What to Know if Your Nursing School Loses Accreditation
Nursing school accreditation is crucial for financial aid and to take the NCLEX. Discover your options if your nursing program loses accreditation.
NurseJournal.org is an advertising-supported site. Featured or trusted partner programs and all school search, finder, or match results are for schools that compensate us. This compensation does not influence our school rankings, resource guides, or other editorially-independent information published on this site.
Are you ready to earn your online nursing degree?
Whether you're looking to get your pre-licensure degree or taking the next step in your career, the education you need could be more affordable than you think. Find the right nursing program for you.