Gift Guide for Nursing Students
Our team independently chose these products. If you click on a product link, we may earn a commission. Learn more here.
---
With the stress and fast pace of nursing school, nursing students can always benefit from the encouragement of a gift. Whether the gift is for getting accepted to their dream nursing school, passing clinicals, graduating, or for the holidays, we have you covered with this gift guide.
In this gift guide for nursing students, we offer many ideas that were suggested by nurses, such as a personalized tumbler, the best socks to support their feet, or gifts you can give to support student nurses during the holidays.
Explore this list of gift ideas and discover the factors that make the best stethoscope or watch to choose from.
Price Guide
$ = Under $10 | $$ = $10-$25 | $$$ = $26-$50 | $$$$ = Over $50
Gifts for Student Nurses
Below is a list of 30 gifts for nursing students we've separated into personal and professional gifts. However, don't forget there are things you can do to help support your nursing student through the holiday season that doesn't require shopping.
Patient care is a 24/7 career, which means many nurses won't be spending the holidays with their loved ones. Nursing students may be working on their birthdays or anniversary. Families can support them by celebrating the holiday on different days, like the days surrounding major holidays or their birthday on the weekend before.
Mandy Haas has been a nurse and nurse educator for 14 years. She suggests supporting your nursing student by preparing meals, so there's food to eat when they come home hungry. Remember to lend a nonjudgmental ear when they need to vent and understand when they cannot share details after a long day.
Professional Gifts for Future Nurses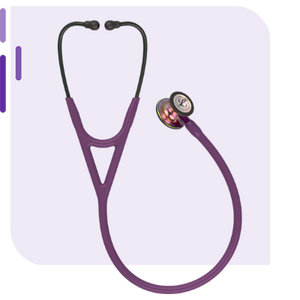 1. Stethoscope
Price: $$$$
This is the most important piece of equipment a nurse carries. The most crucial factor is the acoustics, which may be analog or digital. Other choices include single or dual lumen, single or dual head, or straight or angled ears. Learn more about the best nursing stethoscopes to help you make a good choice for your nursing student.
Best Stethoscopes for Nursing Students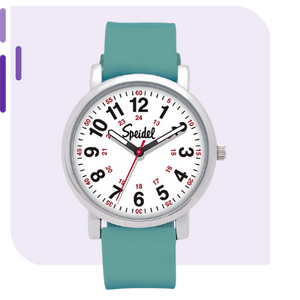 2. Watch
Price: $$$-$$$$
Nurses rely on their watches to take a patient's pulse, ensure medication is taken on time, and keep track of the flow of their shift. Haas recommends the watch you buy should have minimal nooks and crannies so it can be easily cleaned.
It should be fluid-proof and have a second hand that is always visible. Clip-on watches are not functional since a nurse may have both hands busy when they need the watch.
Buy from Amazon
3. Shoes
Price: $$$$
A student nurse's shoes can make or break their shift. Nurses typically walk up to five miles in a 12-hour shift, which can lead to painful feet when shoes are not comfortable and supportive.
Choose water-proof shoes that can be washed with nonslip soles and arch supports. You might use a gift card so your nursing student can purchase shoes that fit their feet.
Best Nursing Shoes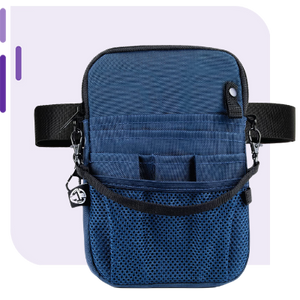 4. Utility Belt
Price: $$-$$$
Nursing utility belts are a convenient way for student nurses to stay organized during their clinical experience. They are also functional for working nurses on a busy unit. The belts come in fun colors and carry all the necessary items nurses need, such as tape, a stethoscope, and bandage scissors.
Buy from Amazon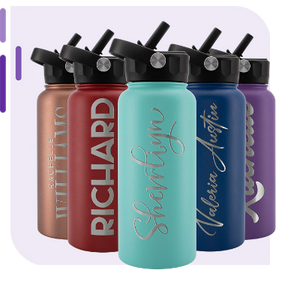 5. Personalized Water Bottle
Price: $-$$$
Many water bottles look the same, and it's easy for one student or nurse to go home with someone else's bottle. Consider personalizing your nursing student's water bottle so it's identifiable and they can stay hydrated throughout their shift.
Buy from Amazon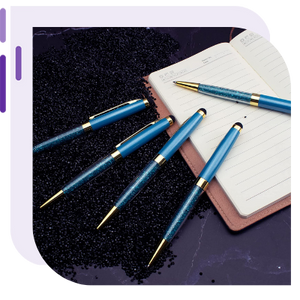 6. Personalized Pens
Price: $
Every nurse needs a pen but these little pieces of equipment are often picked up by colleagues or others walking through the unit. With a personalized pen, a student nurse can easily identify their pen. You can personalize it with a meaningful message for you and your nursing student.
Buy from Amazon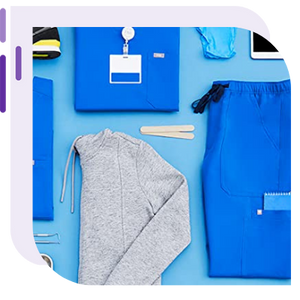 7. Scrubs
Price: $$$-$$$$
When you work a 10- to 12-hour shift it's important that the clothes you wear are comfortable, are made with moisture-wicking fabric, and are highly mobile. Pocket placement and style are also important factors that make the shift just a little easier. Review our list of the best nursing scrubs for comfort and functionality.
Best Nursing Scrubs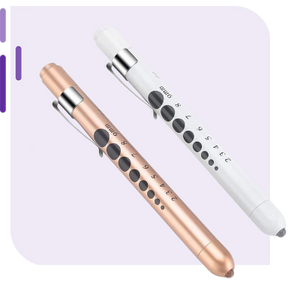 8. Penlight
Price: $-$$
Penlights are perfect for checking pupil responses and taking a closer look at wound healing. This is a necessary gift for student nurses as they use it every shift. Get one with a clip that will stay in their pocket or attached to their utility belt.
Buy from Amazon
9. Stethoscope Tape Holder
Price: $
Haas recommends this simple yet effective tool for student nurses to keep medical tape handy. This patent-pending accessory helps balance your stethoscope around your neck and ensures you'll have 1-inch medical tape whenever needed.
Buy from StatGear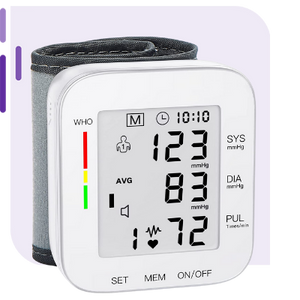 10. Blood Pressure Monitor
Price: $$$-$$$$
Most hospitals have blood pressure monitors at each bedside. But when your student nurse is doing their community service and home health nursing clinicals, these little gadgets come in handy. Haas recommends the CAZON Blood Pressure Monitor.
"It is a reliable and easy-to-use device that helps you keep track of your blood pressure," she says. "It has a wide-range cuff that is perfect for home use, and it also comes with a pulse rate monitoring meter."
Buy from Amazon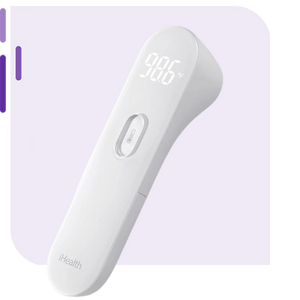 11. Thermometer
Price: $$$
Haas also recommends a digital thermometer as a great gift for a nursing student. Whether you use it at home, on a home health rotation, or in the clinic, a forehead and ear thermometer is a good addition to a student nurses' toolkit.
Buy from Amazon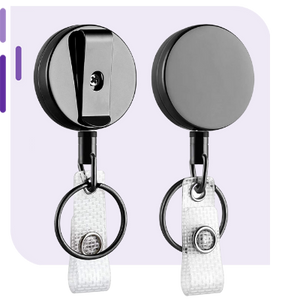 12. Retractable Lanyard
Price: $
This simple little gadget helps nurses keep their ID, swipe card, and pens close at hand and easy to access. They come with a carabiner or belt clip so student nurses can attach them without worrying they'll lose them during their shift.
Buy from Amazon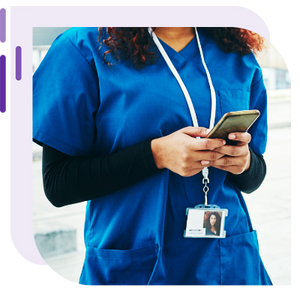 13. Mobile App
Price: 0-$$$$
Technology places necessary information right at the student nurse's fingertips. Mobile apps can help student nurses with patient care management, medication questions, and clinical decision-making. They might contain simple information or can be a complex database of knowledge that can make each shift a little easier.
Explore some of the best mobile apps as your gift to a student nurse.
Mobile Apps Every Nurse Should Have
14. Compression Socks
Price: $$$-$$$$
Compression stockings are a must-have for student nurses who spend hours on their feet daily. They come in black, white, and nearly every other color or pattern in between. They help reduce fatigue, swelling, and pain, and they improve blood circulation to the feet and legs.
Buy from Amazon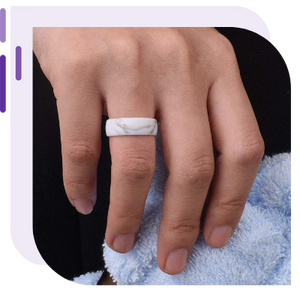 15. Silicone Wedding Ring
Price: $
Wedding rings are notorious for little nooks and crannies where pathogens and debris can hide. These simple silicone rings help keep your student nurse's wedding rings clean and prevent them from bringing home unwanted germs.
Buy from Amazon
Personal Gifts for Nursing Students
16. Foot Massager
Price: $$$$
A Shiatsu-heated foot massager mimics massage techniques. It can help relieve tired aching feet at the end of a long shift. While some consider it a necessity, it is a personal choice in this gift guide for nursing students. They come in a wide range of prices, intensity levels, and designs.
Buy from Amazon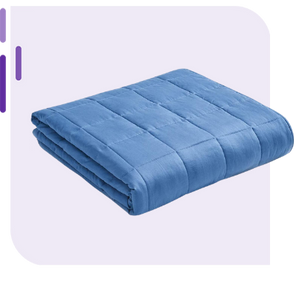 17. Weighted Blanket
Price: $$$-$$$$
These blankets come in various sizes, from couch covers to double bed sized. They also come in different weights to help the user fall asleep faster, sleep more soundly, and lower anxiety levels. It can take about a week to adjust to sleeping with a weighted blanket, but it's well worth the effort.
Buy from Amazon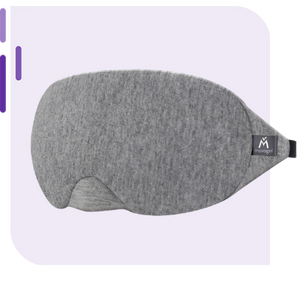 18. Personalized Sleep Mask
Price: $
Research shows that sleeping in a completely dark room is best for your health. But in a digital age, that can be difficult. Add a personalized sleep mask to your list of gifts for the student nurse in your life. It will improve their sleep and make them feel pampered.
If the goal is to become a night shift nurse, this gift sets them up for success.
Buy from Amazon
19. Backpack
Price: $$$$
Nursing students need a quality backpack to carry their coursework, computer, and other necessities to and from class. While not strictly for clinicals, this gift for the student nurse will not go unappreciated.
Learn more about what to look for in a backpack for nursing students.
Best Backpacks for Nursing Students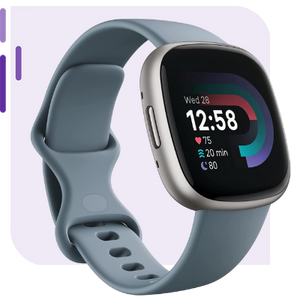 20. Wearable Tracker
Price: $$$$
Although nursing students may walk up to 4-5 miles in a 12-hour shift, it is not exercise. Instead, it is considered movement. Wearable trackers encourage your nursing student to be active throughout the day, even when they are not in clinicals.
They help monitor sleep quality and stress levels. They can also alert the student to early physiological signals of stress. When addressed early, lowering stress can reduce the risk of illness and improve productivity.
Buy from Fitbit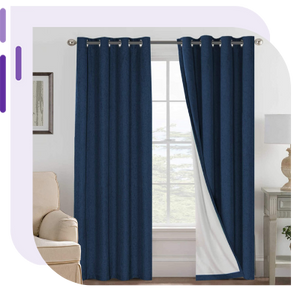 21. Blackout Curtains
Price: $$-$$$
We included this in our gift guide for student nurses for those who don't like wearing a sleep mask. These simple curtains block the outdoor light from street lamps and the moon. Students must then eliminate light inside their bedroom from cell phones, alarm clocks, and night lights.
Buy from Amazon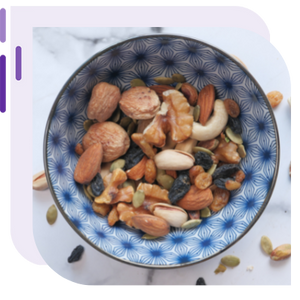 22. Box of Healthy Snacks
Price: $$
Sometimes taking a lunch or dinner break is next to impossible during a nursing shift. Smart student nurses carry a wrapped cereal bar or snack to boost their blood sugar during a quick 5-minute break. If you know your student nurse's favorite snack, consider a monthly gift to keep them stocked.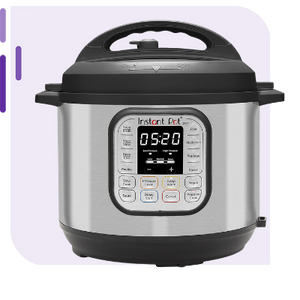 23. Instant Pot
Price: $$$$
Any nurse or student nurse will tell you that after 10 hours on their feet, cooking dinner is the last thing on their mind. An Instant Pot can encourage them to cook healthy meals that are simple to prepare and meet their nutritional needs.
Buy from Amazon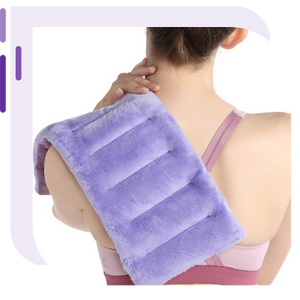 24. Microwavable Heating Pad
Price: $$-$$$
After a long day at work or pouring over books in the library, this gift for nursing students will help relieve stressed and tense muscles in the neck and upper back. The weighted pad offers cordless convenience and a washable cover the student can use sitting, standing, or lying in bed.
Buy from Amazon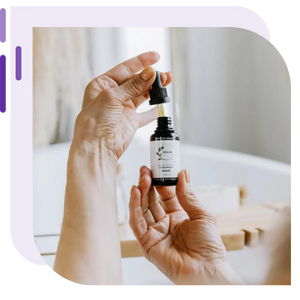 25. Nesa's Hemp
Price: $$$$
Haas recommends this full-spectrum CBDa hemp oil extract to improve sleep quality and lower anxiety. Consider giving the trial or travel size so the nursing student can figure out how it works for them.
"Nesa's is the only product on the market that has testing by the plant, not by the company, and they are 100% accountable and open about their testing results," she says.
Buy from Nessa's Hemp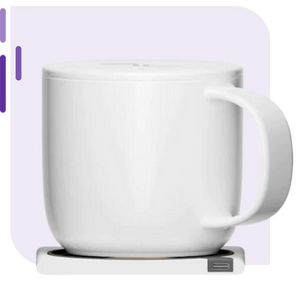 26. HotMug
Price: $$$$
Induction heating technology keeps the liquid inside the 12-ounce ceramic mug at 130 degrees Fahrenheit for as long as you're drinking. The HotMug heats your drink without the smart base getting hot, so no burned fingers for your nursing student.
Buy from Gravette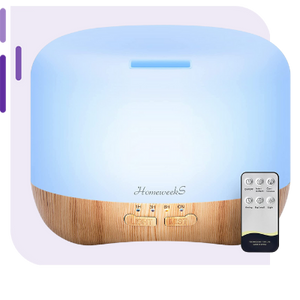 27. Diffuser
Price: $-$$$$
Diffusers come in a range of prices, colors, and looks. Some gift sets also come with essential oils to get your nursing student started. Look for a diffuser with a low noise level, so it's not distracting to studying.
Buy from Amazon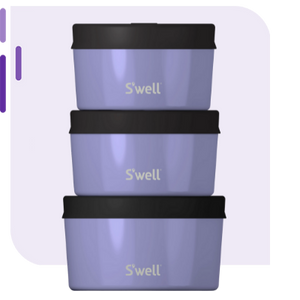 28. Insulated Lunch Container
Price: $-$$$
Hospital food does not always meet the nutritional and dietary needs of nursing students. Add this to your list of gifts for nursing students. The S'Well collection comes in various colors and sizes to accommodate your nursing student's food choices.
Buy from Swell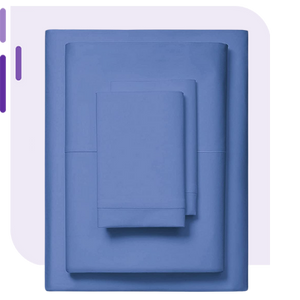 29. Egyptian Cotton Sheets
Price: $$$-$$$$
There are few things as luxurious and relaxing as slipping into a bed covered in 600-count Egyptian cotton sheets. Top-quality sheets are silky soft, durable, anti-pill, and don't fade. Look for sheets that are odor free, breathable, and naturally sourced.
Buy from Amazon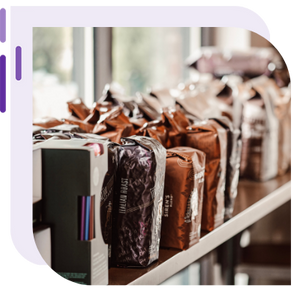 30. Coffee
Price: $-$$$
While it's important not to overindulge on caffeinated drinks, a cup of coffee in the morning may be just what your nursing student needs to get the day started. Consider a gift of coffee blends, a french press, a coffee mug, or other accessories to help recharge your student nurse.
Meet Our Contributor
Mandy Haas, RN, BN, MN
Mandy Haas, RN, BN, MN, is a wife, mom, nurse, and educator. She has been a registered nurse for 14 years. Her career has spanned from acute care to education to leadership, and all the nooks and crannies in between. She is the cofounder of Home Fit Headquarters where she contributes health and nutritional-based articles.
Source
---
Sleeping in a room even a little bit of light can hurt a person's health, study shows. (2022). https://www.npr.org/2022/03/29/1089533755/sleeping-in-a-room-even-a-little-bit-of-light-can-hurt-a-persons-health-study-sh
You might be interested in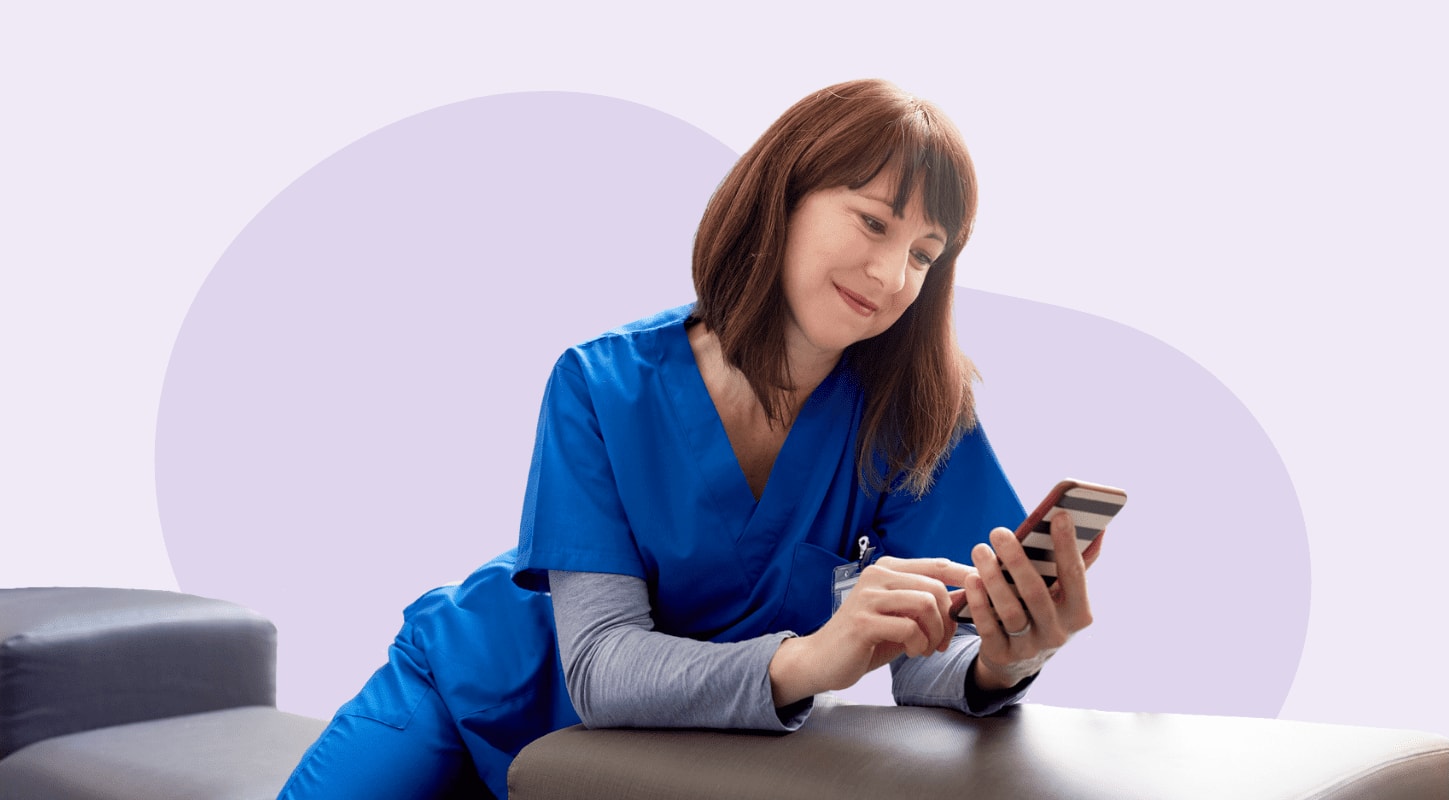 Special Discounts and Deals for Nurses
Check out this list of special deals for nurses, including nurse discounts, special offers, and freebies for nurses.
NurseJournal.org is an advertising-supported site. Featured or trusted partner programs and all school search, finder, or match results are for schools that compensate us. This compensation does not influence our school rankings, resource guides, or other editorially-independent information published on this site.
Are you ready to earn your online nursing degree?
Whether you're looking to get your pre-licensure degree or taking the next step in your career, the education you need could be more affordable than you think. Find the right nursing program for you.