NurseJournal.org is an advertising-supported site. Featured or trusted partner programs and all school search, finder, or match results are for schools that compensate us. This compensation does not influence our school rankings, resource guides, or other editorially-independent information published on this site.
Are you ready to earn your online nursing degree?
Credit: Maskot / Getty Images
Have you thought about becoming a cannabis nurse? Patients who qualify for medical cannabis will need to be educated and assisted with taking their medication. A cannabis nurse is responsible for caring for these patients.
"One of the major benefits of being a cannabis nurse is witnessing patients safely and medically supervised, reducing their prescribed medications, and improving their quality of life," says Eve Kandiyoti, a registered nurse and founder of the MC Wellness Group.
There is no national certification exam to become a cannabis nurse, but you can take courses on medical cannabis and get a certificate of completion.
We discuss how to become a cannabis nurse and work as one, federal regulations, and the cannabis nursing community.
What Is a Cannabis Nurse?
A cannabis nurse can be a licensed practical nurse (LPN), registered nurse, nurse practitioner, or doctor of nursing practice (DNP). They can hold an associate's degree, bachelor's, master's, or doctorate.
Whether an LPN or a DNP, a cannabis nurse must have a comprehensive understanding of medical cannabis. They should know the essentials of cannabis nursing like the endocannabinoid system, how cannabis affects the body, and the therapeutic parts of the Cannabis sativa plant.
Cannabis nurses work with patients who have conditions such as:
Cancer

Parkinson's disease

Multiple sclerosis

Epilepsy

Irritable bowel syndrome
A cannabis nurse's scope of practice is defined by the American Cannabis Nurses Association (ACNA). It is categorized by 17 standards of care. Working with a team of healthcare providers, cannabis nurses support patients' needs. They guide them through cannabis information and possible misinformation.
A cannabis nurse's responsibility is to:
Keep patients safe

Know the adverse effects of using cannabis

Stay current on state laws of medical and recreational marijuana use

Be aware of cannabis risks for certain patient populations
Popular RN-to-BSN Programs
Learn about start dates, transferring credits, availability of financial aid, and more by contacting the universities below.
How to Become a Cannabis Nurse
Since 2017, the ACNA has been working on having nurses become certified through the American Nurses Association (ANA) and American Nurses Credentialing Center (ANCC). Since there is no existing official certification for cannabis nurses, the ACNA does provide courses and training for interested nurses.
"Courses that offer continuing education credit, like the Cannabis Nurses Network, are excellent ways to receive a 'certificate' in cannabis nursing," says Kandiyoti.
The length of time it takes to enter this career depends on your nursing education background and experience. Online courses, like Advanced Cannabis Science and Therapeutics, are provided by Radicle Health and vary in price. The steps that must be taken to practice in this role are centered around the program and certificate requirements. This may vary by state.
Cannabis nurses pursue a traditional path of becoming a nurse, including:
"Once you know the basics of the endocannabinoid system and cannabinoid therapeutics and begin implementing them into your nursing practice, you are a cannabis nurse," says Kandiyoti.
Working as a Cannabis Nurse
Cannabis nurses can work in many kinds of healthcare facilities and share similar roles. They can work in:
Dispensaries
Assisting patients with cannabis products

Helping patients find the right cannabis strain

Providing education on how to take the medication, doses, and side effects
Consulting practices
Educating patients on cannabis products

Promoting safe cannabis use

Advising on the therapeutic effects of cannabis
Hospitals
Informing patients on cannabis and its medical use

Providing support

Advocating for patients taking medical marijuana
Cannabis nurses can also start their own businesses like creating online blogs educating family members and patients on medical cannabis, or they can volunteer at a cannabis health hotline.
The average salary as of December 2021 for a cannabis nurse is $66,430 according to ZipRecruiter. Nursing schools currently do not include the therapeutic effects of cannabis into the nursing curriculum, but the National Council of State Boards of Nursing created official guidelines for caring for patients using medical marijuana.
Federal Regulations and Cannabis Nursing
Cannabinoids are federally illegal. The ACNA states nurses should be aware of their state's scope of nursing practice. On their website, the ACNA highlights this disclaimer:
"Nurses must be aware that cannabis and most cannabinoids are federally illegal. They must also be knowledgeable about their state's delineated scope of nursing practice and consider the legal status of cannabis in the given state and community where they practice."
Cannabis is a Schedule I controlled substance. It can only be prescribed by a licensed, registered, or certified provider, like a doctor or nurse practitioner, who has the authorization to prescribe controlled substances.
In order to practice within their scope of practice, cannabis nurses should refer to the Medical Marijuana Program (MMP) in their state. The MMP is the official legislative resource for the use of medical marijuana in your state.
According to the Journal of Nursing Regulation, when looking up your MMP, search the jurisdiction's website or Department of Health for "medical cannabis program" or "medical marijuana program." Always read the most recent version.
Your MMP will specify:
If you can practice as a cannabis nurse in your state

Other resources

Your scope of practice

Updates to the MMP

Which cannabidiol products are legal in your state
Thirty-six states and four territories passed legislation legalizing the use of medical cannabis. However, cannabis nurses still may face a negative reputation due to the stigma associated with marijuana.
Cannabis Nurse Credentials
There are two main types of credentials maintained by cannabis nurses:
Licensure

Certificate
The national nursing board issues an exam to test nursing competency and is required for state licensure. Cannabis nurses can then earn a certificate in their specialty.
Licensure:
All nurses are required to be licensed by their state to practice as registered nurses.

Nurses get licensure by passing the NCLEX.

Nurses only need to pass the NCLEX once.

Other than the nursing license, there is no other licensure requirement to be a cannabis nurse.
Certificate:
Please note there is no national certification for cannabis nursing yet.

The ACNA is working on cannabis nursing to be recognized as an official specialty by the ANA/ANCC.

Nurses can get a certificate that shows completion of cannabis education courses. Earning a certificate demonstrates professionalism, continued education, and industry standards.
Cannabis Nursing Community
There are two cannabis nursing communities that have active members and a diverse group of nurses.
"The Cannabis Nurses Network and American Cannabis Nurses Association are great ways to connect with local and national cannabis nurses," says Kandiyoti.
Once you become a cannabis nurse, becoming a member of a professional nursing association promotes community and allows for networking opportunities. You can also stay up to date on evidence-based practices happening with medical marijuana.
Medical marijuana is a growing industry and has many health benefits like decreasing chronic pain, seizures, and chronic inflammation. Cannabis nurses are in demand to educate and care for the close to 3.6 million Americans who are state-legal medical marijuana patients.
As long as cannabis nurses follow their scope of practice and follow guidelines from their state MMP, they should feel comfortable in providing safe and holistic nursing care to patients taking cannabis medication.
Meet Our Contributor
Eve Kandiyoti, RN, MSN
Eve Kandiyoti is a registered nurse with over 16 years of experience and is the founder of MC Wellness Group. She is a doctoral candidate and holds a master of nursing education. Kandiyoti began her cannabis nursing journey in 2014. She has completed several medical cannabis certificates, including the University of Colorado Skaggs School of Pharmacy's Medical Cannabis Education for Health Care Providers program. Her philosophy in her nursing practice is to empower others to be their best health advocates.
You might be interested in
Pain Management Nurse Career Overview
As the opioid epidemic continues, responsible pain management is more important than ever. Here's how to become a pain management nurse.
Reviewed by
Our Integrity Network
NurseJournal.org is committed to delivering content that is objective and actionable. To that end, we have built a network of industry professionals across higher education to review our content and ensure we are providing the most helpful information to our readers.
Drawing on their firsthand industry expertise, our Integrity Network members serve as an additional step in our editing process, helping us confirm our content is accurate and up to date. These contributors:
Suggest changes to inaccurate or misleading information.
Provide specific, corrective feedback.
Identify critical information that writers may have missed.
Integrity Network members typically work full time in their industry profession and review content for NurseJournal.org as a side project. All Integrity Network members are paid members of the Red Ventures Education Integrity Network.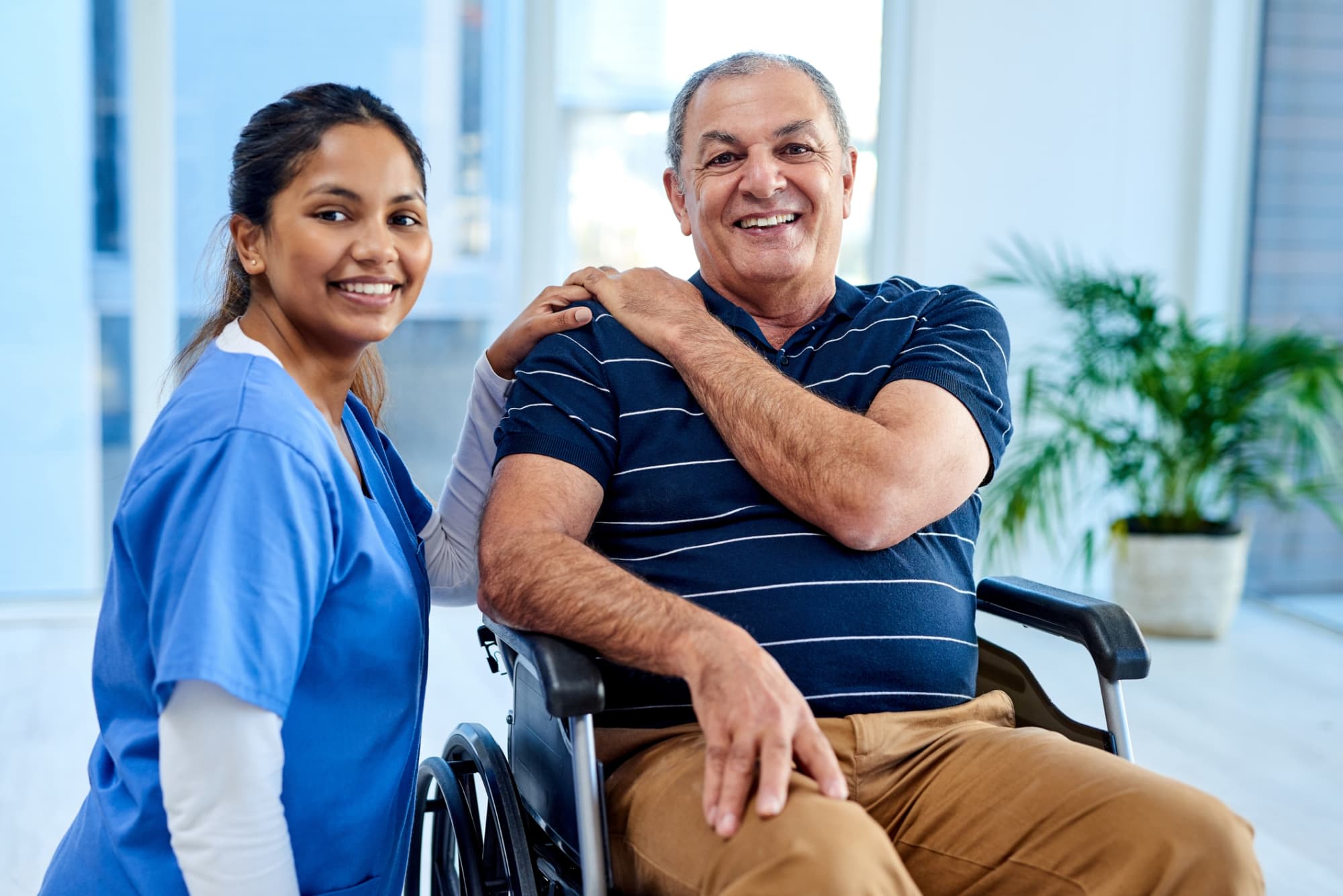 5 Things to Know About Cannabis Nursing
Cannabis nursing is a growing field with opportunities for practice in many markets. These five things are important to know about the field.
NurseJournal.org is an advertising-supported site. Featured or trusted partner programs and all school search, finder, or match results are for schools that compensate us. This compensation does not influence our school rankings, resource guides, or other editorially-independent information published on this site.
Are you ready to earn your online nursing degree?
Whether you're looking to get your pre-licensure degree or taking the next step in your career, the education you need could be more affordable than you think. Find the right nursing program for you.