NurseJournal.org is an advertising-supported site. Featured or trusted partner programs and all school search, finder, or match results are for schools that compensate us. This compensation does not influence our school rankings, resource guides, or other editorially-independent information published on this site.
Are you ready to earn your online nursing degree?
Credit: Image courtesy of Faye Asghari
Registered nurses (RNs) can transition into cosmetic nursing in just a few days. Also called aesthetic nurses or plastic surgical nurses, cosmetic nurses help clients realize their aesthetic goals by administering procedures and treatments.
Becoming a cosmetic nurse requires professional experience and a valid RN or nurse practitioner (NP) license. Many also hold cosmetic certification. Aesthetic nurses find work in private practices, hospitals, dermatology offices, and medical spas. Full- and part-time cosmetic nurses work under the guidance of plastic surgeons and physicians.
Every day in a cosmetic nurse's career brings new challenges and excitement. Read on to learn how you can become a cosmetic nurse and what you can earn on the job.
Q&A with a Cosmetic Nurse
Fay Asghari is a board certified cosmetic RN in Beverly Hills, California. Asghari holds a double bachelor's degree in microbiology and nursing science and currently attends school to become a nurse practitioner. She is also a national trainer and speaker for cosmetic procedures and PRP treatments. Asghari has worked as a cosmetic injector for almost four years and specializes in facial contouring and non-surgical mini facelifts with PDO threads.
What is a cosmetic nurse? Describe the range of treatments and procedures you provide.
A cosmetic nurse is a registered nurse or a nurse practitioner who specializes in performing non-surgical cosmetic procedures. Cosmetic nurses perform procedures, such as Botox, dermal fillers, non-surgical facelifts using PDO threads, hair restoration, and skin rejuvenation using PRP, chemical peels, microneedling, and IV drips.
What drew you to the idea of helping patients in this way? When in your nursing career did you decide this was something you were interested in doing?
I was always passionate about beauty and aesthetics. I've been painting portraits since a young age and have always been passionate about depicting the beauty found in our faces. I realized I had a keen eye for improving people's appearances. After graduating from nursing school and working in the ICU for a few years, I discovered I can do cosmetic procedures as an RN. I was so happy to find a career path that combined my lifelong interest in cosmetics with my desire to help others in a medical setting. I have been in love with what I do ever since.
What does a typical day look like for you?
I am a board-certified cosmetic RN, specializing in injectables. I often do a lot of facial contouring and lip injections. I would say that I do at least 4-5 lip augmentations a day. I'm also an expert in doing mini facelifts with PDO threads. Each day at work is packed with fun, excitement, and learning opportunities. Watching my clients' ecstatic emotions is the most rewarding experience of my life, and I get to experience that on a daily basis. I also enjoy being a national trainer and speaker. I usually travel to different states every month and teach about different injectables. I'm currently going to school to become a nurse practitioner, so I usually study after getting home from work. In my spare time, I love to exercise, dance, take my puppy to the park or spend time with friends and family.
What are some of the greatest challenges and rewards of your day-to-day work?
I would say one of the greatest challenges is convincing some of the new clients to listen to [my] suggestions. Those who do listen will realize that they've gotten what they really wanted. I usually spend a lot of time educating my clients about beauty and cosmetic procedures and help them make the decision based on knowledge rather than Google or word of mouth. The biggest reward is when you gain the patients' trust, and they love their results. It's very fulfilling when I see the impact I have on their lives and self-esteem. I believe it is the greatest feeling in the world when you love your job, and you see the positive impact of your hard work.
What was the process of becoming a certified cosmetic RN like?
To be a cosmetic RN you need to first earn your BSN and become licensed as an RN in the state you want to practice. Then you need to get certifications for each of the cosmetic procedures you will be doing. You need to gain a lot of hands-on experience with each procedure before you can start your career as a cosmetic RN. I personally got over five certifications on each one of the procedures I perform, and I also got my board certification in aesthetics.
You have a huge following on social media! Any tips for other nurses in the field trying to get their name out there?
I would recommend that injectors stay engaged with their followers and share tips and educational materials on the procedures they are doing. I spend a lot of time sharing before and after pictures because I know people want to see your work before they can trust you with their faces. I try to have Q&As about my work every month.
What advice would you give to nurses considering working in the field of aesthetic nursing?
I would advise RNs who are interested in doing cosmetic procedures to attend a lot of different conferences and classes about each of the cosmetic procedures, and constantly try to educate themselves. Learning how to deal with complications that may arise are just as important as learning how to do the procedures themselves. I would recommend new injectors start with injecting safer areas on the face. Try to be more conservative when you are new to the field.
Popular Nursing Programs
Learn about start dates, transferring credits, availability of financial aid, and more by contacting the universities below.
What is a Cosmetic Nurse?
Medical spas and plastic surgeon offices typically employ cosmetic nurses, while hospitals rarely need aesthetic nurses. While RNs and NPs may perform cosmetic procedures, they lack the authority to run private practices. Only licensed dermatologists, plastic surgeons, and physicians can order injectables used for clinical procedures.
NPs with advanced training and education often work autonomously. NPs can prescribe medications in all 50 states. In a cosmetic setting, RNs can administer injectables and perform procedures, such as facial contouring, laser hair removal, laser tattoo removal, and body contouring.
Cosmetic nurses with an RN or NP license work intimately with clients from many different backgrounds and age groups, designing treatment plans that safely address patients' aesthetic concerns. They also discuss potential side effects with clients.
How to Become an Aesthetic Cosmetic Nurse
Cosmetic nurses come to the profession after working as RNs and NPs. They must hold valid licenses to work as cosmetic nurses and voluntarily pursue certifications.
NPs and RNS need to meet different educational requirements. RNs must hold an associate degree in nursing or a bachelor's degree in nursing to become an RN. After earning a two- or four-year degree, future RNs take the NCLEX-RN exam within two months of graduating from nursing school. Check out some tips from nurses on passing the NCLEX.
NPs, who need a graduate degree to practice, earn higher wages and enjoy more autonomy in the workplace. NPs must pass a national certification exam before obtaining licensure. You may be interested in this list of the best online NP programs.
Becoming a cosmetic nurse requires board certification in aesthetics. Many aesthetic nurses also hold up to five certifications in different clinical procedures. States regulate the certification process. Certifications, such as a Botox certification, can take as few as a weekend to earn.
Read on to see what other specialized certifications cosmetic nurses hold.
Specialized Certifications for Cosmetic Nurses
While cosmetic nurses do not need a certificate to find a job, credentials give them more credibility. The primary resource for cosmetic nursing credentials, the Plastic Surgical Nursing Certification Board, offers certifications for aesthetic nurse specialists and plastic surgical nurses.
Candidates must complete continuing nursing education courses to maintain certification. Nurses accumulate contact hours in specialties like plastic surgery, dermatology, and facial plastic surgery. Some of the common cosmetic certifications include:
Certified aesthetics nurse specialists are qualified to administer dermal and Botox fillers. To apply for this credential, RNs need a current license, a minimum of 1,000 practice hours, and two years of supervised experience under a board certified physician.
Certified plastic surgical nurses care for patients undergoing surgical procedures, such as breast augmentation or liposuction. To earn certification, candidates need a valid RN license with at least two years of experience in plastic surgical nursing. Recertification takes place every three years.
Cosmetic nurses who work in private practice and medical spas often hold a Botox and filler certification. Candidates for this credential must complete certification education courses, which takes about eight hours in total. Healthcare professionals can complete the course within one day or over a weekend.
Salary and Job Outlook for Aesthetic Cosmetic Nurses
Cosmetic nurses' salaries correlate with education level and professional experience. Most come to the profession after gaining experience as RNs or NPs. RNs hold an associate degree or bachelor's degree, while NPs hold a master's degree at minimum.
RNs make a median annual salary of $73,300, with the top 10% taking home more than $111,220 a year. The median annual pay for NPs hit $115,800 in 2019, and the upper 10% made $184,180, according to Bureau of Labor Statistics (BLS) data.
Earning potential also varies by industry. Hospitals, outpatient care centers, and physician offices pay NPs the most, with salaries falling between $122,420-$113,190. RNs earn the highest pay in government, hospitals, and ambulatory healthcare services, where salaries range from $79,790-$70,330.
The demand for NPs, with a 45% projected job growth rate from 2019-29, should outpace RNs, which the BLS projects to increase by 7% during that same timeframe. Employers could hire some 24,200 NPs each year and 175,900 RNs every year in the coming decade.
You might be interested in
New AANP President Stephen Ferrara Has some Advice for Nurse Practitioners
A close look at Stephen Ferrara, DNP, the new president of the American Association of Nurse Practitioners.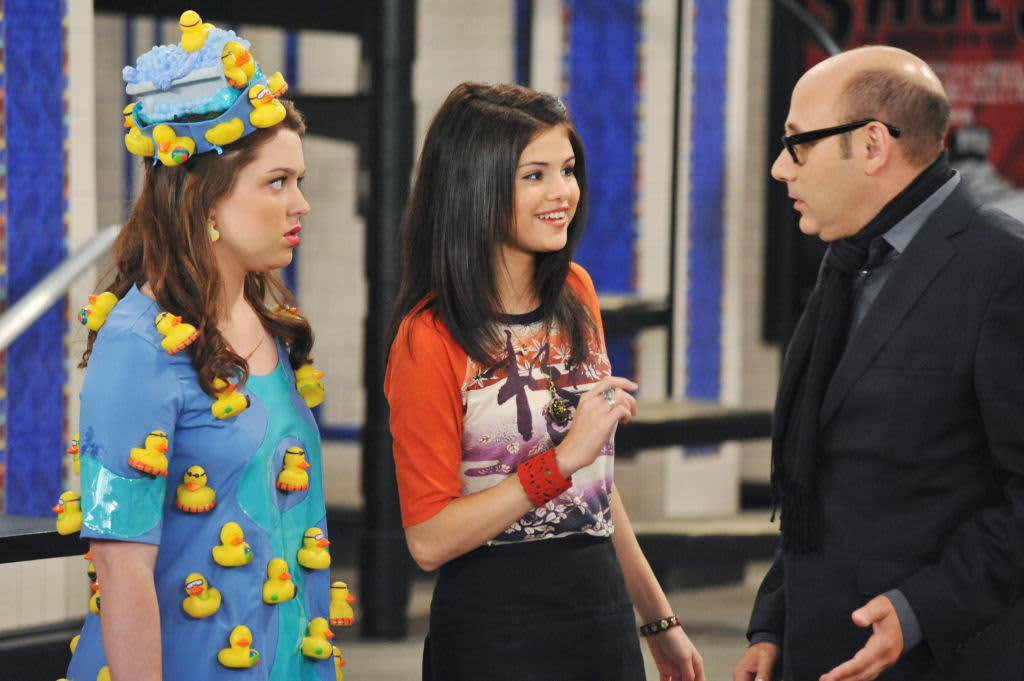 Jennifer Stone, Actress from Wizards of Waverly Place, Is Also a Practicing Nurse
Did you know that actress Jennifer Stone is a practicing RN? Learn more about Stone and her nursing background.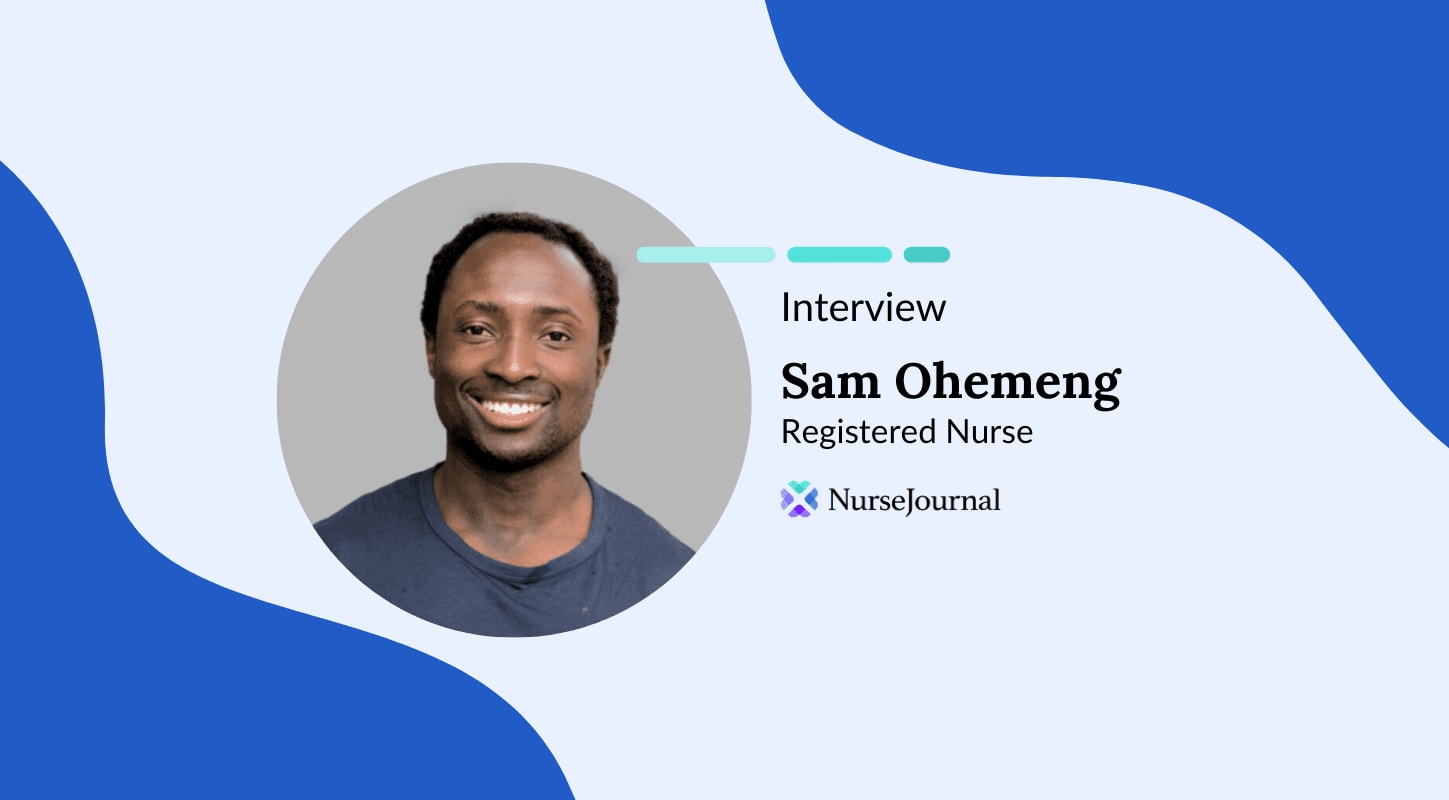 Meet a Nurse
Learn about nursing as a career for men, differences between nurses of binary genders, and the experiences of men who are nurses today.
Reviewed by
Our Integrity Network
NurseJournal.org is committed to delivering content that is objective and actionable. To that end, we have built a network of industry professionals across higher education to review our content and ensure we are providing the most helpful information to our readers.
Drawing on their firsthand industry expertise, our Integrity Network members serve as an additional step in our editing process, helping us confirm our content is accurate and up to date. These contributors:
Suggest changes to inaccurate or misleading information.
Provide specific, corrective feedback.
Identify critical information that writers may have missed.
Integrity Network members typically work full time in their industry profession and review content for NurseJournal.org as a side project. All Integrity Network members are paid members of the Red Ventures Education Integrity Network.
NurseJournal.org is an advertising-supported site. Featured or trusted partner programs and all school search, finder, or match results are for schools that compensate us. This compensation does not influence our school rankings, resource guides, or other editorially-independent information published on this site.
Are you ready to earn your online nursing degree?
Whether you're looking to get your pre-licensure degree or taking the next step in your career, the education you need could be more affordable than you think. Find the right nursing program for you.