Nurse Strike Update: The Latest on Nursing Strikes and Labor Disputes Around the Country
Nurse strikes are underway around the country, while others are seeing results at the bargaining table.
Nurse strikes are in the works, underway, and achieving results at the bargaining table.

The Thanksgiving strike ends in California with no deal.

Learn more about deals in Pennsylvania, California, and beyond.
Strikes have swept industries nationwide, from hospitality to Hollywood. Nurses are no exception and are striking around the country to make their voices heard.
Nurse burnout, staffing ratios, low pay, paid leave, and all-around better working conditions are all major bargaining points for many nurse strikes.
Here's a roundup of major nursing strikes and related actions around the country, including ongoing strikes and those that made an impact at the bargaining table.
Large California Nurse and Healthcare Worker Thanksgiving Strike Ends With No Deal
Approximately 2,400 registered nurses (RNs) and other healthcare workers with Southern California's HCA Healthcare system recently wrapped up a five-day strike on November 27.
The primary concerns, as stated by the striking workers, were inadequate staffing and worker safety.
"Nurses are leaving in droves at all three facilities," said striking nurse Corina Haney, according to the Riverside, California newspaper, The Press-Enterprise. "We've lost over 100 nurses at West Hills in the last year. It's directly related to the staffing crisis."
"We've lost over 100 nurses at West Hills in the last year. It's directly related to the staffing crisis."
— Corina Haney
The workers, represented by SEIU 121RN, were on strike at Riverside Community Hospital, West Hills Hospital, and Los Robles Regional Medical Center.
It's not the first time HCA Healthcare has faced labor disruptions this year. In May, five system hospitals avoided a strike with roughly 3,000 nurses and other healthcare workers by finding an accord on the eve of a five-day strike.
Illinois Nurses Strike for Second Time This Year
Nurses with Ascension Saint Joseph in Joliet, Illinois, recently conducted a two-day strike as negotiations with the hospital continue.
All told, more than 500 nurses went on strike November 21-22 to protest unfair labor practices.
In a statement reported by ABC7 Chicago, a hospital spokesperson stated that "we are disappointed Illinois Nurses Association (INA) has made the decision to proceed with its second two-day strike in three months, especially given both bargaining teams have been engaging in good faith…Safe, high-quality patient care remains our top priority, and Ascension Saint Joseph-Joliet is well prepared to remain open and care for our patients during this unfortunate short-term strike."
In both cases, Ascension brought in replacement strike nurses to handle the shortfall created by the strike.
Washington State Nurses Strike Ends, Negotiations Ongoing
About 1,300 nurses at the dual-campus, 571-bed Providence Regional Medical Center Everett (PRMCE) in Washington state conducted a five-day strike from November 14-19. However, with no contract agreement in sight, negotiations between the two sides continue.
"Nurses can no longer stand by and take these unsafe assignments, come to work and be physically, mentally, emotionally abused," striking labor and delivery nurse Kristen Crowder told KOMO News. "Those nurses that came back [Sunday] are happy to be back at the bedside, but they also feel like, you know, the strike was a lot emotionally for us to go through and they feel that their patients didn't get the care that they needed."
PRMCE nurses are seeking to alleviate what they call "chronic" understaffing through beefed-up nurse recruitment and retention strategies. Providence Everett reportedly lost more than 600 nurses in 2019 and has yet to fully recover from the deficit.
Nurses Reach Deal in Pennsylvania
In October, approximately 1,200 nurses and nurse practitioners (NPs) at Pittsburgh's Allegheny General Hospital (AGH) — one of the largest hospitals in Pennsylvania — voted to authorize a strike. But a late deal following a 26-hour negotiation period staved off the strike and earned several concessions for nurses at the 576-bed hospital.
According to reporting from TribLive, AGH's parent company, Allegheny Health Network (AHN), agreed to make significant investments in wages and staffing levels, including nurse-to-patient ratios. The contract also includes an average 23% raise for nurses over the life of the contract.
"The agreement is reflective of our commitment to providing competitive wages and benefits for all employees at AHN, and to maintaining a workplace experience for all employees that is conducive to the delivery of exceptional care for our patients," said Dan Laurent, spokesman for Allegheny Health Network. "This new contract with our AGH nurses is part of a planned investment in AHN's workforce that will further strengthen our ability to continue recruiting and retaining the best and brightest health care professionals."
Other notable contract provisions include:
Starting rate of $40/hour by the end of the contract for all nurses with a bachelor of science in nursing degree.

New salary scale based on years of licensure

Significant pay raises for nurse practitioners.

Hiring 70 per-diem nurses to reduce the use of traveling nurses.

Bolstering the hospital's "zero tolerance" policy for workplace violence and abuse of staff.

Installing additional weapon detection and panic alarms throughout the hospital.
Telling Quotes from Senator Bernie Sanders' "Field Hearing" In Ongoing New Jersey Nurse Strike
On August 4, approximately 1,700 nurses at Robert Wood Johnson University Hospital in New Jersey walked off the job to protest low pay and staffing levels. In the more than three months since the strike began, not much has changed at the bargaining table, with negotiations producing no measurable progress.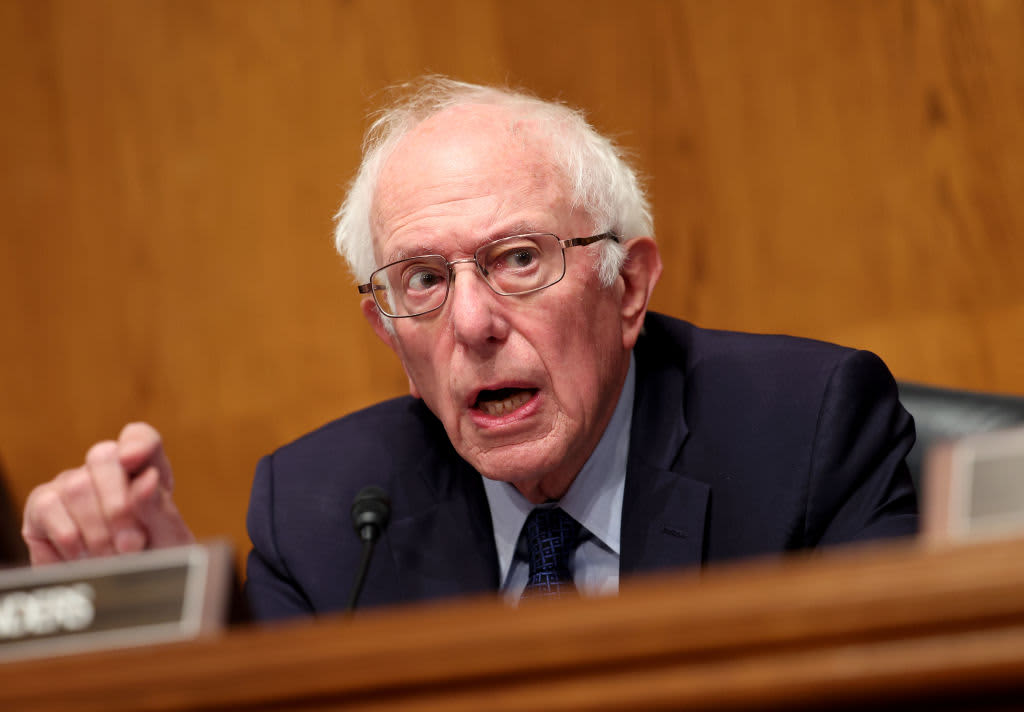 In an attempt to break the logjam — or at least to publicly confront hospital leaders — Sen. Bernie Sanders of Vermont held a "field hearing" on October 27 for the Senate Committee on Health, Education, Labor and Pensions, the committee he chairs. The hearing took place near the hospital in New Brunswick.
Among the more telling quotes offered by striking nurses and Sanders himself at the hearing, which was not attended by hospital or health system executives, Sanders said safe staffing ratios — the key provision nurses are asking for — should no longer be considered a "radical idea."
"I would hope very much that the management at Robert Wood Johnson comes back to the table, and they sit down, and they negotiate a reasonable contract, which must include adequate patient-nurse ratios," Sanders said. "And instead of being at odds with the union they work together to become a model for this country as to what a good hospital can be."
Kaiser Permanente Deal Approved Following Historic Strike
Following the largest healthcare worker strike in U.S. history, nurses and other care professionals at Kaiser Permanente reached a new agreement that includes pay increases and a host of other concessions. On November 9, Kaiser healthcare workers ratified a new deal that will increase pay and job security.
The coalition representing more than 85,000 Kaiser workers reportedly withdrew its notice for a November strike.
The four-year contract purportedly includes the following changes:
Increased California minimum rates are $23, $24, and $25 over three years.

In states outside of California, minimum rates increased to $21, $22, and $23 over three years.

A more detailed plan for a redesigned performance sharing plan (PSP) will be paid out in March 2024. The plan will have a guaranteed minimum of $1,500 (prorated for part-time), potentially more based on goals. The plan further outlines payouts:

If Kaiser fails to meet financial goals, members will be paid $300 per labor goal met (up to $1,200 for four labor goals).

If Kaiser meets financial goals, members will be paid $700 per labor goal met (total potential payout of $2,800).

If Kaiser strongly exceeds financial goals, members will be paid $950 per labor goal met (total potential payout of $3,750).

A $1,500 ratification bonus for healthcare workers

Renewed outsourcing and subcontracting protections for all classifications, including revenue cycle workers

Improved medical and retirement benefits

Traveling for continued education for nurses and other healthcare teams

Tracking staffing vacancies
Oregon Nurses Strike: OHSU Nurses Reach Deal Before Strike
Earlier this year, nurse strikes led to victory for nurses in Oregon. But another nurses' strike, this time at a different health system, may be set to begin.
From June 19-23, more than 1,800 union nurses in three facilities, collectively encompassing about 500 patient beds, participated in a strike against Providence Health, the state's largest healthcare system.
Two months later, the Oregon Nurses Association (ONA), which represented the groups, touted a breakthrough that would purportedly provide pay increases between 17-27% and an additional 40 hours of paid time off.
Now, it appears ONA leaders have brokered a similar breakthrough for nurses at the Oregon Health & Science University (OHSU). A tentative deal would see average base wages rise by 37%, according to reports.
"This contract stands as the cornerstone for fostering a robust, healthy, and secure nursing workforce, enabling us to deliver top-notch care to our patients and the communities of the Pacific Northwest," read a joint statement from the health system and union leaders, per news reports.
ONA represents more than 3,000 nurses at OHSU. Back in the summer, more than 90% of OHSU union nurses voted to authorize a strike. Had nurses gone through with the stoppage, it would have been the first of its kind since 2001.
Rochester Nurses Reach Tentative Agreement
With just days remaining before their second strike of the year, union nurses with Rochester General Hospital (RGH) in New York State reached a tentative 42-month contract agreement with the hospital.
The agreement covers more than 900 nurses represented by the Rochester Union of Nurses and Allied Professionals (RUNAP).
"We want to thank the RGH and RUNAP bargaining teams, our RGH employees for the exceptional care and dedication they give our patients, and the Rochester community for their patience and understanding," said Tammy Snyder, president and chief operating officer at Rochester General Hospital, in a news release, per the Rochester Democrat & Chronicle. "Two key issues for both sides were wages and staffing, and I'm pleased we were able to find common ground with the union on these and many other important issues."
You might be interested in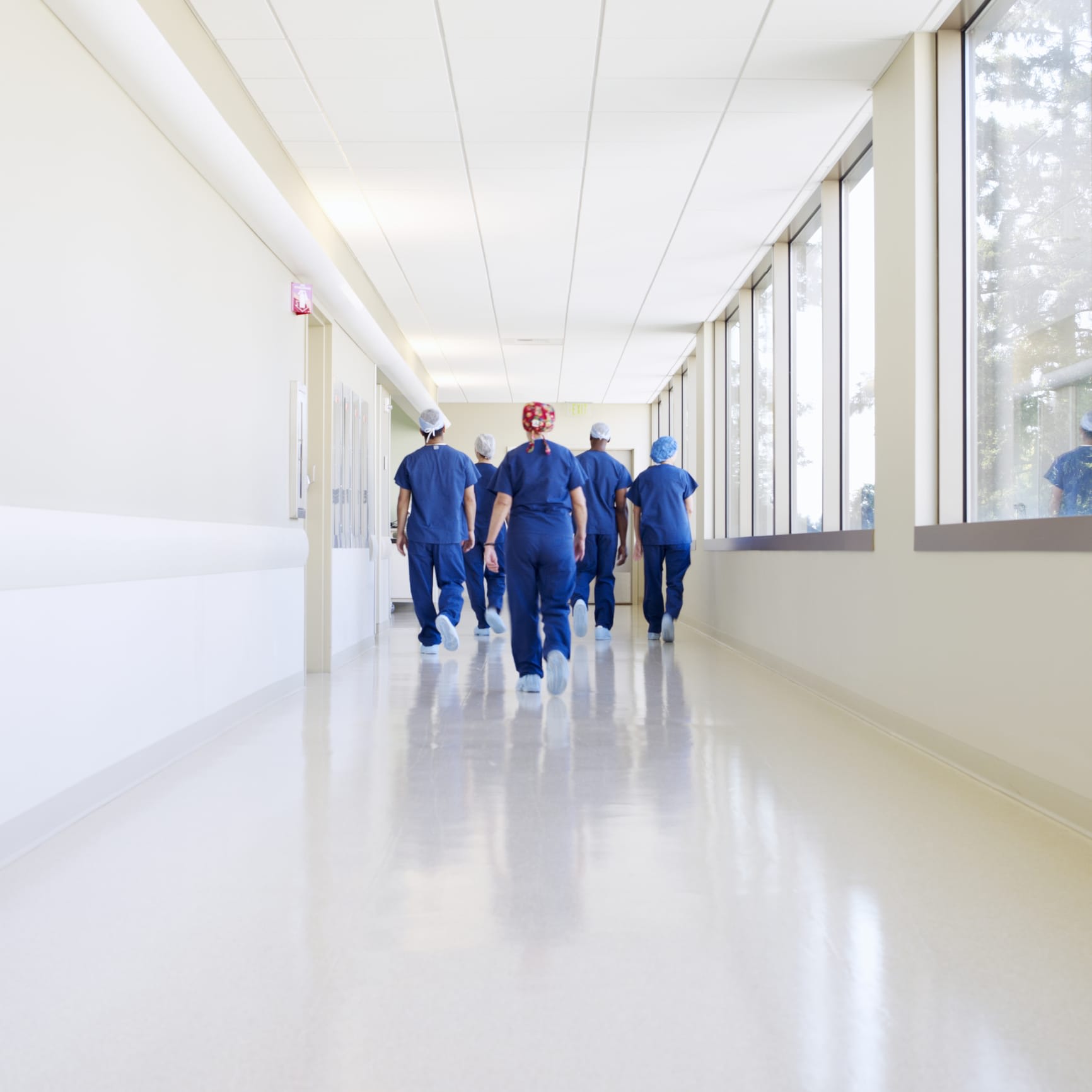 What Happens When Nurses Strike? Exploring the Aftermath
Nurses are organizing and striking more than ever before in the U.S. Learn how nursing strikes work and the benefits nurses and patients gain from…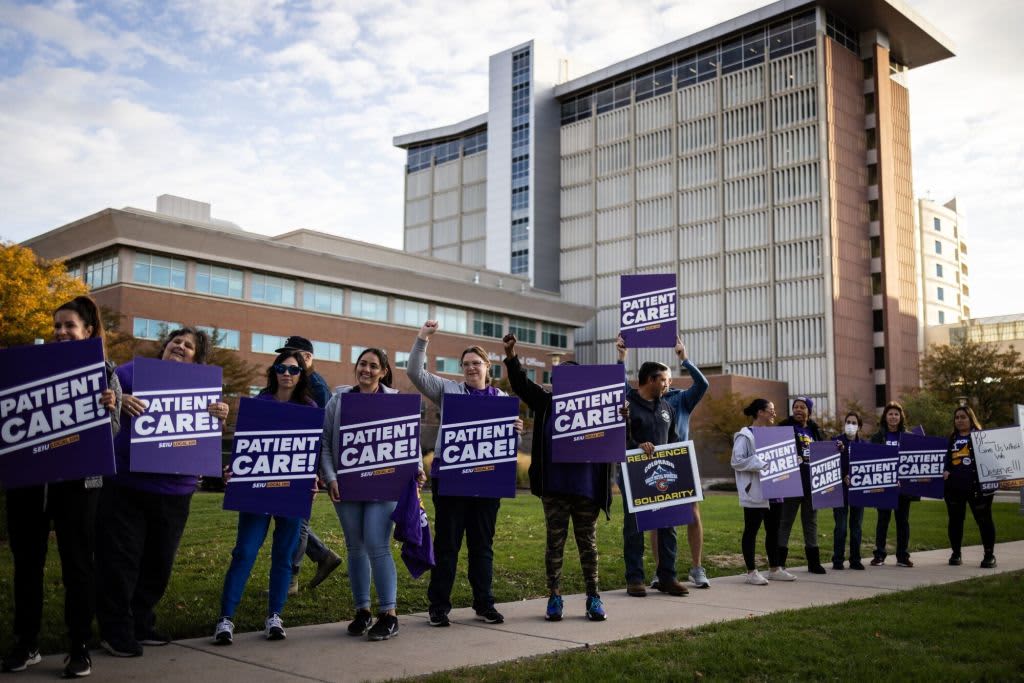 Following Historic Nurse Strike, Here's What's in the New Kaiser Permanente Labor Deal
The Coalition of Kaiser Permanente Unions reached a tentative agreement with Kaiser Permanente after a three-day strike. Learn more about the biggest wins for union…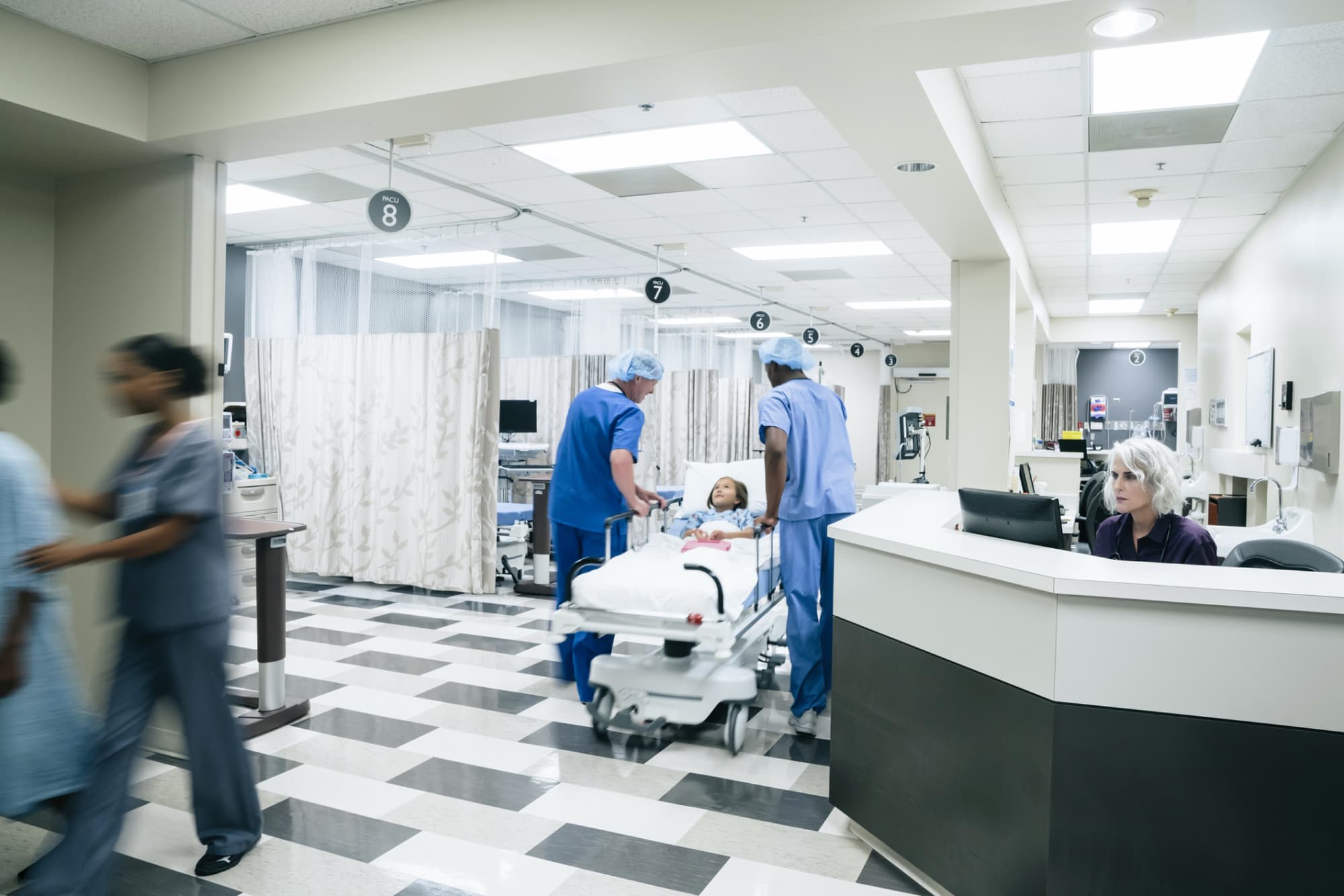 Nurse-Patient Ratios: These States Have These Controversial Policies in Place
Discover which states have nurse-to-patient ratio laws and which ones may soon be joining them.
NurseJournal.org is an advertising-supported site. Featured or trusted partner programs and all school search, finder, or match results are for schools that compensate us. This compensation does not influence our school rankings, resource guides, or other editorially-independent information published on this site.
Are you ready to earn your online nursing degree?
Whether you're looking to get your pre-licensure degree or taking the next step in your career, the education you need could be more affordable than you think. Find the right nursing program for you.