Credit: DMEPhotography / Getty Images
In our Ask a Nurse series, experienced nurses provide an insider look at the nursing profession by answering your questions about nursing careers, degrees, and resources.
---
Question: I became a nurse in 1978 with an AS degree. I have been working ever since but I am wondering about getting a BS degree. My college coursework is ancient although my GPA was 3.0 at the time. Do I have to take all those courses again? Will online programs use my old college work?
First, congratulations on your decision to return to school! Furthering your education increases your career advancement options and salary potential. But you ask: Do nursing school credits expire?
Technically, the answer to your question is no. College credits do not expire. However, how transferable they are may diminish over time. There are ways to check the specifics of your classes, but here are some general rules to follow:
Core classes: These are the general education classes that you took as part of your degree. They are evergreen and often easily transfer between schools.
STEM: These are science, technology, engineering, and math courses. They have a 10-year shelf life since advancements in the field mean the content is likely outdated after 10 years.
Life experience: In some cases, your job and life experiences can be relevant. We'll talk more about how to use this option to leverage your knowledge and experience to graduate faster.
Keep in mind that these are general rules. Programs have a variety of protocols for accepting past college credits. It will help if you seek out an innovative and accredited nursing program that can reduce the time and expense to complete your bachelor's degree.
Accredited online RN-to-BSN programs have a high percentage of working students who hope to transfer credits from their first degree. Accredited in-person nursing programs are also seeking to reduce the nursing shortage by admitting and graduating qualified candidates.
Consider how the program may meet your needs to transfer credits, flexible scheduling to accommodate work, and part-time or accelerated options.
Are My Current Credits Transferable?
It is helpful to know that most general education credits do not expire. However, it is important to understand how to check whether your credits will transfer. The first question to answer is whether your intended program and your first program are nationally or regionally accredited.
Is the program accredited?
Nursing school accreditation is a peer review process that certifies graduates have received an education that qualifies them to practice as registered nurses. Universities are also accredited by national or regional organizations.
Regional accreditation is generally the most prestigious. Universities and colleges can be accredited by one of six regional bodies. National accreditation is generally given to career programs, vocational schools, or industry-specific certifications.
Regionally accredited schools only accept credits from other regionally accredited institutions. Nationally accredited programs accept transfer credits from regionally and nationally accredited programs.
Do you have your transcript?
College credits can be transferred across state lines. When you're planning to resume your college education, contact your first program for an unofficial transcript. Schools are required to keep your transcript on file for as long as the program remains open.
Your transcript will list the classes you took and the grades you received. When applying to your new nursing program, they will likely require an official transcript that is sent directly from the school unopened. You may be able to see your transcript online after paying a nominal fee.
Speak directly with an admissions counselor in the program where you are applying. They can review your transcript and help with how many of your credits are eligible for transfer. If you believe more credits should be eligible, you can appeal , apply to a new program, or consider testing out of credits.
Can you accelerate or test out of the program?
One way to test out of class is to use a College Level Examination Program (CLEP) test. There are 34 CLEP tests that each cost $90. If you pass, this can lower your tuition and time to complete prerequisite general education classes.
Another option is Sophia. This online platform gives students access to 48 different classes that often transfer to the program of their choice. Each class costs $99 per month. Students can complete the class as quickly or as slowly as they like.
In other words, you can take a class for $99 and complete it in one month or three. If it takes three months, it will cost $297, which is still far less expensive. This lowers your tuition costs and time to complete your program. Students should check with their program to ensure it accepts credits from Sophia.
What Is a Prior-Learning Assessment?
Earning your bachelor's degree can be a financial and time investment. You can potentially earn college credit for your prior workplace learning, life circumstances, and other nonacademic experiences.
One 2020 study found nursing students who used prior-learning assessments (PLAs) had a higher graduation rate than students who did not use PLAs. Students found them to be flexible and affordable.
According to the Council for Adult and Experiential Learning (CAEL), students who received PLA credit saved up to 14 months of study time. CAEL works with postsecondary institutions to improve the adult learning experience.
Adult learners enter the educational system backed by years of experience from life, work, and the military. They often have completed self-study or open educational resources, as well as formal training outside the classroom.
How Colleges Evaluate Prior Learning
Colleges can use various methods to validate and recognize this experience. Some of the methods typically used to evaluate student experiences include work experience, professional training, and standardized examinations.
Schools can also use challenge exams or reviews of licenses, certifications, or external training. There are several benefits to the student and the institution. These include saving time, saving money, and helping adult students meet their goals of completing their education quickly and affordably.
Schools find that students are enrolled in more classes and there is a higher graduation rate, which reflects well on the program. There are four options for nursing students who wish to take advantage of PLAs:
It is important students work with their admission counselor to determine the credits that may transfer. Even in cases where your coursework is 30 years old, the key is to find a program that works with your experience — not against it.
In Summary:
Technically, college credits do not expire. However, they may become less transferable over time.

General education classes are often evergreen and easily transfer between accredited programs.

Science, technology, engineering, and math classes usually have a 10-year shelf life since advancements in the field mean the content may be out of date in 10 years.

Not all programs follow these general rules; it is best to contact the program you are applying to and discuss the credits you have that may be transferable.

You may consider testing out credits that do not transfer, or retaking the class through an online postsecondary school program like Sophia. Sophia offers low-cost general education classes most programs accept.

You may also consider a prior-learning assessment, which also can shorten your program's time and save money by earning college credit for life and work experiences.

You can use a challenge test, portfolio, standardized examination, military training, years of employment, or volunteer service as a prior-learning assessment.
You might be interested in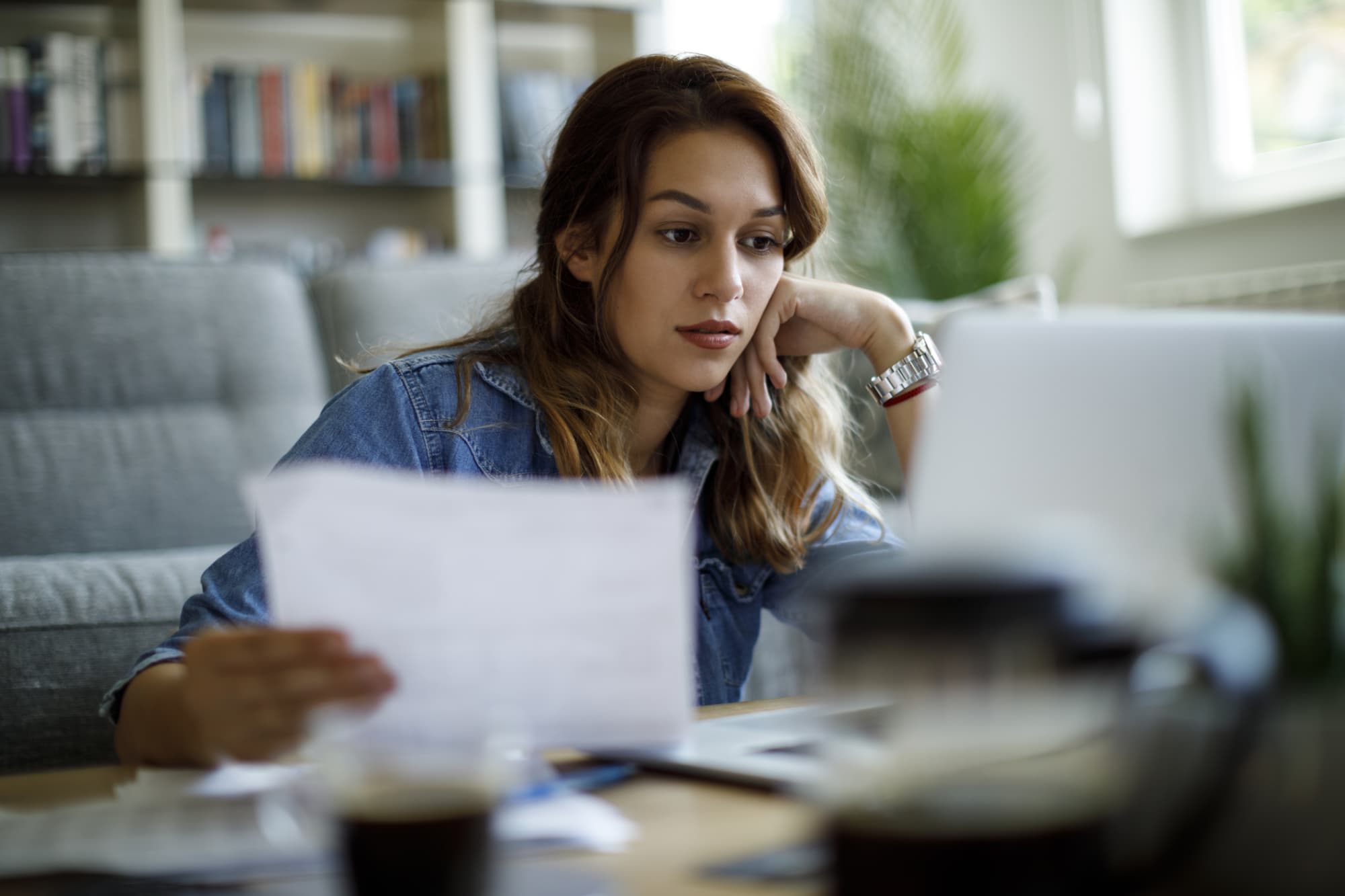 Ask a Nurse
Lifestyle
Nurse Spotlight
Ask a Nurse: I Was Arrested — Can I Become a Nurse?
Can I become a nurse if I was arrested? The simple answer is yes and no —it depends on your state and if your conviction…
Reviewed by
Our Integrity Network
NurseJournal.org is committed to delivering content that is objective and actionable. To that end, we have built a network of industry professionals across higher education to review our content and ensure we are providing the most helpful information to our readers.
Drawing on their firsthand industry expertise, our Integrity Network members serve as an additional step in our editing process, helping us confirm our content is accurate and up to date. These contributors:
Suggest changes to inaccurate or misleading information.
Provide specific, corrective feedback.
Identify critical information that writers may have missed.
Integrity Network members typically work full time in their industry profession and review content for NurseJournal.org as a side project. All Integrity Network members are paid members of the Red Ventures Education Integrity Network.
NurseJournal.org is an advertising-supported site. Featured or trusted partner programs and all school search, finder, or match results are for schools that compensate us. This compensation does not influence our school rankings, resource guides, or other editorially-independent information published on this site.
Are you ready to earn your online nursing degree?
Whether you're looking to get your pre-licensure degree or taking the next step in your career, the education you need could be more affordable than you think. Find the right nursing program for you.