Understanding the Impact of HIV/AIDS in Native American Communities
Reviewed by
Our Integrity Network
NurseJournal.org is committed to delivering content that is objective and actionable. To that end, we have built a network of industry professionals across higher education to review our content and ensure we are providing the most helpful information to our readers.
Drawing on their firsthand industry expertise, our Integrity Network members serve as an additional step in our editing process, helping us confirm our content is accurate and up to date. These contributors:
Suggest changes to inaccurate or misleading information.
Provide specific, corrective feedback.
Identify critical information that writers may have missed.
Integrity Network members typically work full time in their industry profession and review content for NurseJournal.org as a side project. All Integrity Network members are paid members of the Red Ventures Education Integrity Network.
Native Americans are almost twice as likely to be diagnosed with HIV as whites. Learn what nurses need to know to provide culturally sensitive testing and treatment.
NurseJournal.org is an advertising-supported site. Featured or trusted partner programs and all school search, finder, or match results are for schools that compensate us. This compensation does not influence our school rankings, resource guides, or other editorially-independent information published on this site.
Are you ready to earn your online nursing degree?
Credit: Morsa Images | DigitalVision | Getty Images
According to the CDC, Native Americans make up 1.3% of the U.S. population and approximately 1% of all new reported HIV infections.
Centuries of discrimination, forced removals to remote lands, limited access to jobs, and broken treaties about providing adequate funding and healthcare have all resulted in inadequate healthcare infrastructure on reservations and high levels of poverty among many Native American nations. These factors have created a higher burden of disease and disability among Native Americans. At the same time, Native American communities often have tremendous social capital and resilience, and as a nurse, you can help to leverage those resources.
With challenges accessing healthcare, an increase in cases, and the stigma of HIV/AIDS within the Native American community, nurses can help break the barriers to effective care. To do this, nurses must understand the special challenges the Native American community faces related to HIV/AIDS and deliver culturally competent care to address this crisis.
This page describes what nurses need to know about the impact of HIV/AIDS in Native American communities and how to administer proper care.
Featured Online MSN Programs
Barriers to Proper Care and Prevention
Native Americans often face barriers to adequate healthcare, such as limited access to healthcare and education. Of the percentage of Native Americans with HIV, 20% may not be aware of their condition, making them more likely to transmit HIV to others.
Daniel J. Calac, M.D., points out the logistical barriers that many experience. "Native American communities need access to healthcare laboratories and healthcare providers for examinations. Transportation to facilities is an ongoing concern in communities when making appointments for care."
Inadequate health education is another barrier, since many schools in and near reservations are inadequately staffed, access to libraries and the internet is limited, both on reservations and for lower-income communities elsewhere, and healthcare organizations are also understaffed and less able to provide healthcare education during patient visits.
Stigma is also a tremendous barrier to diagnosis and treatment. However, equipped with information, nurses can partner with the Native American community to address this stigma.
The Stigma of HIV/AIDS in Native American Communities
The stigma surrounding HIV/AIDS is psychologically devastating to Native Americans. Bill Hall, a Tlingit from Southeast Alaska who serves on the community advisory board for Fred Hutch, claims that stigma is "the biggest obstacle to effectively battling this disease." Hall knows of fellow Alaska Natives so concerned with this stigma that they avoided seeking help from a doctor or taking the antiretroviral medications that could have saved their lives.
Dr. Calac adds, "Native American communities tend to be small, and there is a familiarity due to proximity and the close social connections across territories and even states. Since Native Americans tend to gather with other Native Americans at cultural events, there are usually the same faces and families attending these events."
In a small and close-knit community, stigma can be even more devastating. But without active efforts to fight stigma, the crisis continues.
Addressing the Challenges Caused by HIV/AIDS in Native American Communities
Nurses and other healthcare professionals can address stigma, encourage testing, support patients during diagnosis and treatment, and therefore reduce both the incidence and impact of HIV/AIDS in Native American communities.
Efforts to Reduce Stigma
Dr. Calac notes that the Indian Health Service is now making HIV testing part of routine healthcare. "Fortunately, the Indian Health Service requires a screening for HIV in all pregnant women and in those 15-65 years of age, according to the USPSTF recommendations." This normalizes testing as part of routine care.
Programs for Two Spirit and LGBTQ+ Native Americans help to destigmatize sexual orientation and help youth find healthcare providers who support them. Other organizations study HIV stigma among Native Americans to understand how to address these concerns through education and training.
Nurses in Native American communities can support these efforts by normalizing testing, treating those with HIV/AIDS with empathy and dignity, and providing education about how treatment can save lives and improve quality of life.
Eliminating Barriers to Healthcare and Prevention
Native Americans living on reservations and in rural areas may live far from healthcare providers and access to testing and treatment. Telemedicine can help address this problem in areas with adequate connection to online services.
In urban areas, Native Americans often lack access to affordable and culturally appropriate care. Nurses can advocate for access to care for Native Americans and engage in education and training. Dr. Calac recommends that nurses "network closely with Native American healthcare providers who are caring for this population." He also advocates for a partnership between specialists in HIV/AIDS treatment and community members who understand and can shape the approaches that work best for individual communities or tribes.
What Nurses Can Do to Mitigate Healthcare, Education, and Prevention Challenges
As trusted healthcare professionals, nurses can provide education on HIV/AIDS transmission, testing, and HIV/AIDS treatments. To build this relationship, nurses must earn the trust and respect of these patients by treating them with empathy.
Nurses can encourage those diagnosed with HIV/AIDS to follow through with treatment and help them find support groups, mental health professionals who can provide culturally competent care, and other resources that address stigma.
Nurses can also help prevent HIV/AIDS in Native American communities by providing non-judgmental and culturally appropriate sex and substance abuse education to reduce the incidence of unprotected sex and needle sharing.
According to the CDC, Native Americans are more likely than other ethnic groups to use drugs and alcohol at a young age and use them more frequently and in greater quantities. Nurses can provide nonjudgmental advice on abstaining, quitting, or reducing these harmful substances. They can also partner with organizations to advocate for wider access to education surrounding substance abuse and its connection to HIV/AIDS.
Caring for Patients Impacted by HIV/AIDS: FAQs
---
What precautions should a nursing assistant take when caring for a resident with HIV/AIDS?
Nursing assistants caring for a resident with HIV/AIDS should take the same precautions that they do against any other blood-borne pathogen. They should use gloves when encountering blood, either directly or in feces or vomit. Nurses should also take all possible precautions to avoid exposing a resident to other infections by washing their hands regularly and thoroughly, getting vaccinations and boosters, and using a mask when appropriate.
How does HIV affect patient care?
If HIV progresses to AIDS, it increases a patient's vulnerability to other infections, so nurses must treat these patients with the same precautions they take with other immunocompromised patients, maintaining hygiene and keeping vaccinations and boosters up-to-date. HIV patients, like others with serious chronic conditions, may need additional support for mental and emotional wellbeing.
What kind of medical care is needed for HIV?
Patients with HIV receive antiretroviral treatments that reduce the number of viruses in their blood. If treated early, most patients with HIV can lead a normal life, which is why HIV diagnosis and treatment are of critical need for Native Americans. They are also far less likely to transmit HIV to others.
What are HIV patients at risk for?
HIV patients are at risk of developing AIDS. This compromises their immune systems, making them more vulnerable to illness. Some of the most common infections among those with HIV are pneumonia, certain types of cancers, hepatitis, shingles, and fungal infections like thrush.
Resources for Nurses and Healthcare Providers
Many government offices and healthcare associations provide support and resources for nurses and other healthcare providers who are engaged in preventing and treating HIV/AIDS. There are also resources specifically for HIV prevention and treatment among Native Americans.
HIV.gov provides information to both the public and healthcare workers on HIV/AIDS, including a section specific to Native Americans. The site offers information on prevention and treatment and includes available programs and initiatives.
The Indian Health Service is the federal office that provides healthcare to Native Americans. Its section on nursing describes the many scholarships, loan repayment programs, and career opportunities available to nurses. You do not have to be a Native American to work for the IHS.
The American Nurses Association has issued statements advocating for nurses who treat patients with HIV and for their patients, developed care standards and a code of ethics, and calls for culturally competent care without stigmas.
Resources for Native American Communities Impacted by HIV/AIDS
The federal government and other organizations provide authoritative resources for Native Americans on HIV prevention, testing, and treatment.
NNHAAD aims to raise awareness and reduce stigma by educating communities about HIV among Native Americans. It is held on March 20 each year.
This is a centralized source of authoritative information for laypeople and healthcare professionals about HIV prevention, testing, and treatment.
The CDC offers extensive resources on HIV and for people living with HIV/AIDS. This page provides easy tools for finding care and support in your community, information on your legal rights, help paying for care, and more.
While this organization is by and for Native Americans in Portland and the Pacific Northwest, the information and resources on HIV are either generally applicable or can be adapted to other tribes' needs.
The University of California, San Francisco curates this listing of resources on Native Americans and HIV, including capacity building tools for Native American health from the University of Colorado, the Indigenous Peoples Task Force, the National Native Americans AIDS Prevention Center, and many more.
Meet Our Contributor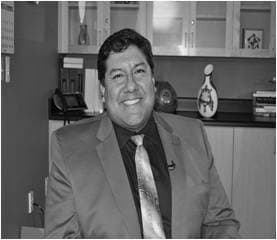 Reviewed by: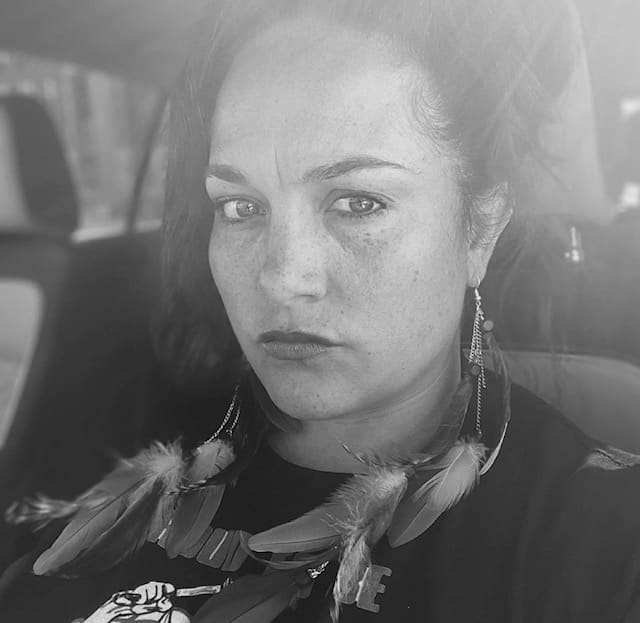 Erica Moore, Ph.D.
Erica Moore, Ph.D., is Boriken Taíno of iukaieke Guainia and a member of the United Confederation of Taino People. She has a Ph.D. in higher education leadership and master's and bachelor's degrees in history. Moore currently serves as the executive director of Native Student Success at AIHEC (Native American Higher Education Consortium). Previously, Moore was the director of the Native American Student Center at South Dakota State University (SDSU), where she served as a content expert for an ongoing educational development series and fostered a culturally responsive and supportive campus environment for Native American students.
Prior to working at both AIHEC and SDSU, she worked as chief academic officer of Lower Brule Tribal College. Moore has also worked in education for over 10 years, including teaching a variety of history and political courses and a research agenda focused on Native American student success. In addition to her higher education experience, Moore serves as a human rights commissioner for the city of Brookings, South Dakota and has shared her expertise in culturally responsive practices in workshops for K-12 classrooms, museum networks, and medical facilities. Today, Moore continues her passionate advocacy, where her lobbying for equity, diversity, and inclusion has positively impacted organizations, communities, and those they serve.
Erica Moore is a paid member of the Red Ventures Education freelance review network.
NurseJournal.org is an advertising-supported site. Featured or trusted partner programs and all school search, finder, or match results are for schools that compensate us. This compensation does not influence our school rankings, resource guides, or other editorially-independent information published on this site.
Are you ready to earn your online nursing degree?
Whether you're looking to get your pre-licensure degree or taking the next step in your career, the education you need could be more affordable than you think. Find the right nursing program for you.
Popular Resources
Resources and articles written by professionals and other nurses like you.