NurseJournal.org is an advertising-supported site. Featured or trusted partner programs and all school search, finder, or match results are for schools that compensate us. This compensation does not influence our school rankings, resource guides, or other editorially-independent information published on this site.
Are you ready to earn your online nursing degree?
Credit: monkeybusinessimages / iStock / Getty Images Plus
New nurses often experience challenges when applying their training in the workforce. Nursing graduates may struggle with workload and time management or feel unprepared in their abilities, especially when floated to units outside their specialty.
The phenomenon of performance anxiety among new nurses has been well-documented by both healthcare researchers and veteran nurses. This article features useful tips from experienced nurses to help graduates reduce stress and build confidence as they begin their nursing careers.
1 |

Time Management and Organizational Skills

New nurses often cite an overwhelming workload as a major source of stress. While veteran nurses agree that time management comes with experience, they recommend certain strategies to deal with long shifts and demanding patient responsibilities.

Dr. Phyllis Morgan, a professor in Walden University's MSN program with 29 years of nursing experience, stresses the importance of developing time management skills in the first six months. She recalls, "I really had to learn…how to prioritize patient care and organize my day so I would not end up working 3-4 hours after my shift ended."

Understanding time management in nursing comes with experience, according to Megan Furlong, a level IV neonatal intensive care nurse. While new nurses possess the clinical skills to succeed, she cautions that they "have to find the order that works best for utilizing those skills. It generally takes 1-2 years to truly find your 'flow' and feel comfortable."
2 |

Find an Experienced Mentor

Mentors play a crucial role in helping new nurses translate the skills acquired in nursing school to the realities of patient care. However, finding the right mentor can be challenging.

Andrea Tran, an RN and lactation consultant cautions new nurses to choose experienced mentors who also have a knack for teaching. "They will tell you to let them know if you have any questions and ask you if you want to watch or participate in something you haven't done before or haven't yet mastered. They will make you feel good about your progress."

Morgan emphasizes the importance of finding mentors who can provide guidance about moving into leadership positions, especially for minority nurses. She cautions that while these nurses possess "the knowledge and skills to lead, ...there is always that part of moving up that career ladder that requires a really good mentor with knowledge and experience.'
3 |

Lifelong Learning

Nursing graduates may not want to think about studying once they enter the workforce, but, as Furlong points out, "All nurses are on a lifelong journey of learning." Quality nursing depends on ongoing professional development and continuing education.

Tracy Jones-Darnell, a faculty member in the RN-BSN program at Walden University, cites the importance of broadening skills by gaining post-nursing school experiences. She specifically advises new nurses to "work on a medical surgical floor for at least one year to develop your skill set. You will encounter a variety of patients who have cardiac, respiratory, renal or orthopedic conditions that other units do not treat."

She also cautions nurses about their responsibility to look things up rather than rely on coworkers when they must deal with an unfamiliar diagnosis or procedure. She reminds nurses that they are "legally liable for their own patients, and if something untoward happens to a patient, then the nurse who is responsible will have to face the consequences."
Popular Nursing Programs
Learn about start dates, transferring credits, availability of financial aid, and more by contacting the universities below.
4 |

Connect with Professional Organizations

Membership in professional organizations helps nurses to continue lifelong learning and stay abreast of developments in healthcare and nursing practice. Joining an organization that represents a nursing specialty or population practice area can foster professional development by providing information for continuing education credits, specialty certifications, and employment opportunities. Membership also serves as an important vehicle for networking with colleagues and learning about developments in evidence-based practice, licensure and certification requirements, and other healthcare industry changes.

Many organizations sponsor national or regional conferences that bring nursing professionals together from across the country or internationally to share research about best practices and innovations. Most professional associations offer continuing education credits for nurses who must periodically renew their licenses and certifications. According to Morgan, some of the most prominent nursing organizations providing these benefits include "the American Nurses Association and National League for Nursing, as well as minority nursing organizations, such as the National Black Nurses Association and Chi Eta Phi Sorority, Inc."
5 |

Take Time for Self-care and Healthy Living

All nurses must learn to handle the physical and emotional effects of stressful working conditions. They may experience chronic exhaustion, injuries from lifting patients, or psychological trauma when confronting serious illness and death on a daily basis.

"The physical aspect is only half of the strain a nurse experiences," says Jones-Darnell. "Many nurses…have developed depression from losing patients daily, or…become numb to death and dying. Caring for those who are in need without regard for oneself is the emotional burden of nursing."

She cautions nurses to avoid self-medicating through risky behaviors, such as smoking, overeating, or relying on alcohol or other addictive habits. At the first sign of emotional overload, nurses should seek out help from their mentor, a therapist, or other trusted colleague.

Nurses must commit early in their careers to positive self-care and healthy lifestyles. This may entail strategies like becoming more mindful about eating healthy, getting enough sleep to maintain energy and focus, and establishing exercise routines or engaging in yoga or meditation.
6 |

Build Self Confidence

Nursing school alone does not teach everything a nurse needs to know to be successful. The tips offered here — time management, finding a mentor and supportive colleagues, expanding knowledge, skills, and professional connections, and making time for self-care — provide a roadmap for building confidence and alleviating self-doubt.

Experienced nurses like the ones cited here stress the importance of developing a positive mindset, avoiding defensiveness, and maintaining faith in their own talents. Becoming a successful nurse follows a learning curve. Confidence builds over time as the experience gained from everyday practice informs and builds on the skills and training acquired in nursing school.

Morgan reminds us that nursing is a noble and highly regarded career. "Confidence comes from within and nurses have to believe in themselves. They have to know that they are certified and licensed as a nurse for a reason, and the reason is that they are prepared to provide safe, competent, and quality healthcare."
Meet Our Contributors
You might be interested in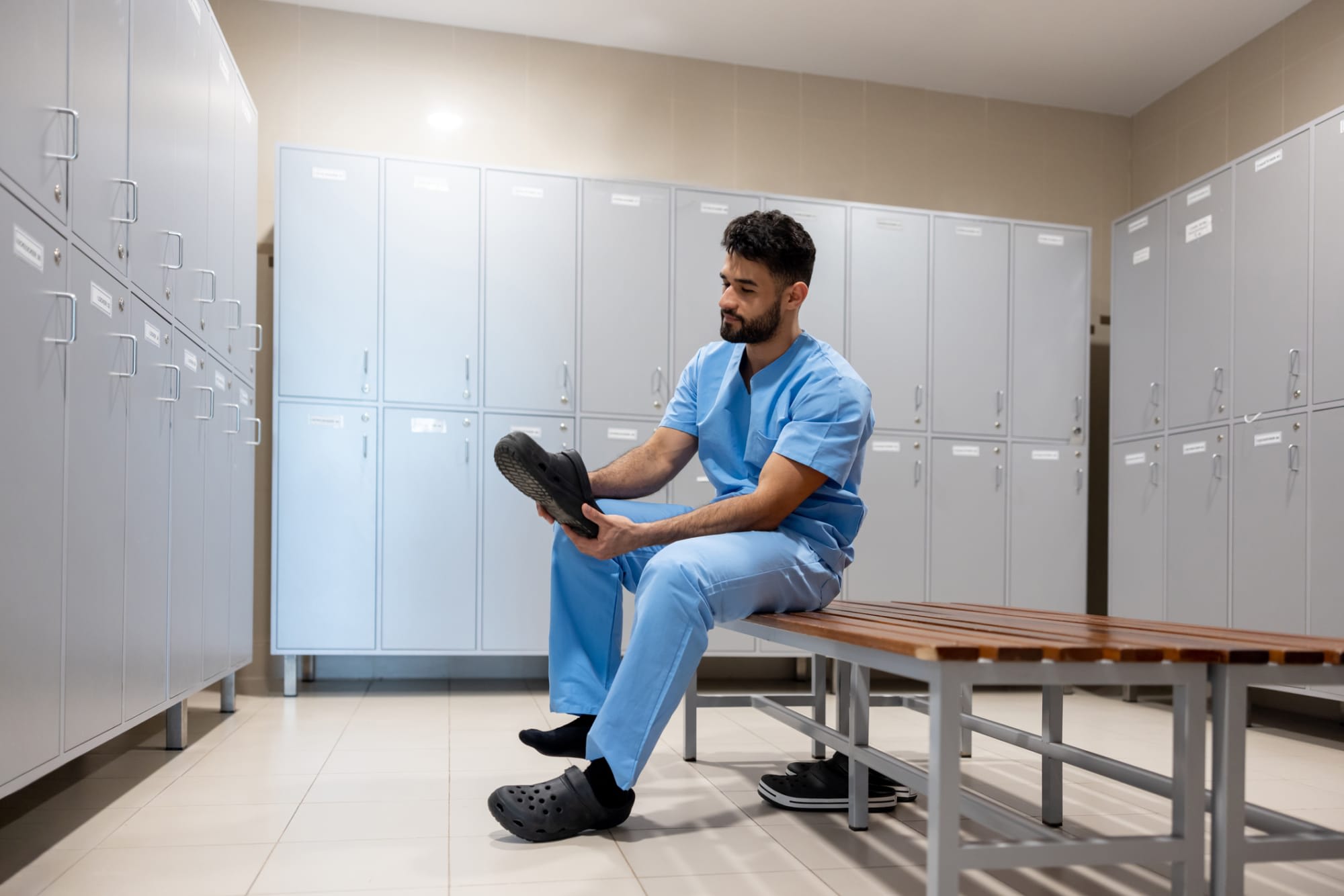 Nursing Shoes Get Really Dirty. Here's How to Keep Them Clean
Data shows that nursing shoes may spread pathogens. Cleaning and disinfecting them doesn't have to be time-consuming when you use these simple steps.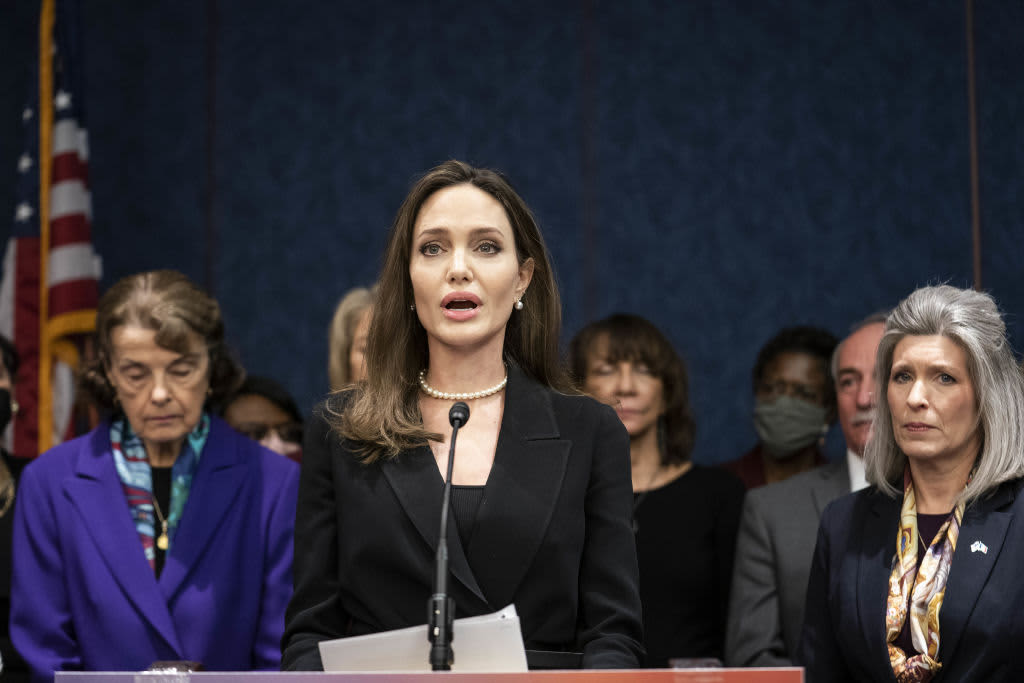 Angelina Jolie Advocates for Nonbiased Forensic Technology for Survivors of Domestic Violence
Angelina Jolie advocates for non-biased forensic technology that detects bruising on all skin types. This approach can help domestic violence survivors on whom bruising is…
Reviewed by
Our Integrity Network
NurseJournal.org is committed to delivering content that is objective and actionable. To that end, we have built a network of industry professionals across higher education to review our content and ensure we are providing the most helpful information to our readers.
Drawing on their firsthand industry expertise, our Integrity Network members serve as an additional step in our editing process, helping us confirm our content is accurate and up to date. These contributors:
Suggest changes to inaccurate or misleading information.
Provide specific, corrective feedback.
Identify critical information that writers may have missed.
Integrity Network members typically work full time in their industry profession and review content for NurseJournal.org as a side project. All Integrity Network members are paid members of the Red Ventures Education Integrity Network.
NurseJournal.org is an advertising-supported site. Featured or trusted partner programs and all school search, finder, or match results are for schools that compensate us. This compensation does not influence our school rankings, resource guides, or other editorially-independent information published on this site.
Are you ready to earn your online nursing degree?
Whether you're looking to get your pre-licensure degree or taking the next step in your career, the education you need could be more affordable than you think. Find the right nursing program for you.