How to Celebrate National Nurse Practitioner Week
National Nurse Practitioner Week 2022 is a time to acknowledge the care NPs have given over the past year and express appreciation and support for their service.
NPs will be celebrated for the exceptional care they provide patients and communities during National Nurse Practitioner Week, which is November 13-19, 2022.

NPs make a significant impact on patient outcomes, which can be acknowledged publicly and privately.

Friends, families, and employers can express appreciation and support through small gifts, words of affirmation, and advocating for change.
The pandemic has demonstrated how valued and vital nurse practitioner (NP) care has been. NPs work alongside other nurses and healthcare professionals on the front lines of healthcare delivery. Sunday, Nov. 13, 2022, begins Nurse Practitioner Week 2022 to celebrate the exceptional care NPs provide.
The theme this year is NPs: Rising to Meet the Needs of Patients. This week will highlight the past, present, and future roles of NPs in healthcare. In anticipation of NP Week, we spoke with three seasoned NPs who practice in different fields.
They share their ideas about what it's like to be an NP in healthcare today and the actions that make them feel most appreciated by family, friends, and patients.
How to Support Nurse Practitioners for NP Week 2022
Each of our nurse practitioners said the pandemic years have been challenging and led to feelings of nursing fatigue and nurse burnout. Becky Morrison, FNP, is a PALS volunteer, author, and addiction and mental health professional. There are many reasons why nurses feel unable to step away from the bedside, but Morrison shares struggling to prioritize self-care for nurses in the midst of a mounting nurse shortage as one.
"The thought of a vacation or stress level for self-care is stopped by nurse guilt about leaving my colleagues and clients without a provider. So it is TOUGH to be a nurse right now," she says.
Rebecca Mass-Krajewski, FNP, ARNP-BC, is a rare disease expert who is also exhausted. She notes that the burst of appreciation during the first six months of the pandemic is long gone. She believes the lack of support and appreciation is one reason many nurses are leaving the profession.
Dani Williamson, MSN, FNP, owns an integrative family medicine practice in Tennessee. She feels fatigued from the pandemic but is excited by the future of nurse practitioners as practice authority expands across the U.S.
"Nurse practitioners are the future of healthcare. We are on the front lines of helping patients reverse decades of chronic lifestyle disease," she says.
These NPs offer advice on how family, friends, and employers can express their gratitude and support for nurse practitioners during Nurse Practitioner Week and throughout the year.
1. Understand NP "Love" Language
Individuals understand the expression of support and appreciation in different ways. Using decades of research and his own observations, author Gary Chapman labeled five different ways most people communicate and accept expressions of love and support. The five different "love languages" include:
Acts of service

Gifts

Touch

Words of affirmation

Quality time
Each of our nurses said they would appreciate actions that demonstrated support and appreciation. Morrison says a simple "Thank you for all you do," or words of affirmation, would make her feel appreciated.
"If anyone acknowledged my hard work I would be very happy," Morrison says. "That can be in a clinic email of thanks or morning huddle thank you of recognition."
Mass-Krajewski said heartfelt cards on her desk help lower the stress of the daily patient mental and physical trauma she deals with. Williamson became a nurse at age 44 and says she feels blessed to make a difference in people's lives. She feels appreciated with quality time with her friends and small gifts.
"I would love flowers!! Lots of flowers. And maybe dinner out by my friends that text me at all hours of the day for medical advice," Williamson says.
2. Acknowledge the Differences NPs Make
NPs see roughly 1.6 billion patients every year. This has an impressive impact on patient care. The Association of American Medical Colleges estimates the current physician shortage could grow to 124,000 by 2034, with shortfalls in primary care and specialties. NPs are positioned to fill this gap.
The shortage of physicians impacts access to healthcare. NPs have had a significant impact on access and patient outcomes. Morrison would like to see greater public acknowledgment during Nurse Practitioner Week 2022 of the impact NPs have had in the current healthcare environment. Moreover, Morrison shares a widespread desire for increased wages and working conditions for nurses.
"In a perfect world I would love the decision-makers to publicly acknowledge all that we do each day and increase funding for more nurses, better wages, more programming, etc," she says.
Public acknowledgment can also come in the form of thanking NPs on social media channels, and state governments signing the Nurse Practitioner Week proclamation written by the American Association of Nurse Practitioners.
The proclamation emphasizes the impact NPs have on healthcare delivery, disease prevention, and health promotion. It also highlights their role in counseling and guiding patients to better lifestyle choices. It concludes with a statement of recognition NPs have given over the last half-century and is signed by the state governor. Morrison also notes that recognition in the workplace would also be appreciated.
"My workplace could simply acknowledge what NPs do each day, maybe educate staff about our scope of practice and what we bring to a team which usually results in thanks of appreciation," Mass-Krajewski concurs. "This could be in an email or clinic/unit meeting, mentioned in the hospital virtual newsletter."
3. Recognize the Role Doesn't End at Work
For many NPs, their work doesn't end when they leave the office. Each of the nurse experts noted that friends and family frequently call for health advice.
"I receive texts and phone calls regularly for health advice and support after work hours from loved ones," Morrison says, "so acknowledging my time away from things I need for self-care, away from my children is important so that I don't feel taken for granted and I feel appreciated."
Williamson is a single mom with two grown children. She faces a different set of challenges from family and friends. She feels that most of her family has no idea what she does throughout her work day. Making an effort to understand the daily challenges can go a long way toward an NP feeling appreciated and supported.
4. Eliminate "Mid-Level" Designation
Another way that Mass-Krajewski would feel appreciated is if the "mid-level" nurse practitioner designation was eliminated as it is "archaic and demeaning." The term was originally created by physicians to describe healthcare professionals who were not physicians.
The term implies the patient is receiving something less than "high-level" care and may confuse patients who hear NPs referred to as a "physician extender" or "mid-level practitioner." Since NPs are held to the same standard of care as physicians, it's demeaning to refer to them as "mid-level practitioners."
The term also impedes teamwork since it promotes a hierarchical healthcare system in which the NP provides equal or better care but is referred to as "less than." This can reduce morale and divide the healthcare team.
5. Support Expansion of NP Practice Authority
Supporting an expanded NP scope of practice in the 14 states that do not have full-practice authority is yet another way of demonstrating gratitude and appreciation for the NPs who serve a multitude of patient populations during Nurse Practitioner Week.
The pandemic highlighted many of the gaps and challenges in the healthcare system. As a result, the landscape is changing, including for NPs. One of the changes being experienced across the U.S. is a growing scope of practice.
Nurse Practitioner Week 2022 is an opportunity to recognize and appreciate the selfless and honorable work of NPs across the U.S. It is also an opportunity to join their efforts for full-practice authority, which will only benefit patients and healthcare practices alike.
Since the Institute of Medicine (now the National Academy of Medicine) proposed that advanced practice nurses practice to the full extent of their training in 2010, states have made significant movements toward substantial changes that affect full-practice authority. To date, 27 states allow ful- practice authority, and 13 have reduced-practice authority. In states with full-practice authority, NPs are able to practice independently and open their own practice, as has Williamson.
The last 11 states function under restricted-practice authority where NPs are required to see patients under the supervision of physicians. Yet, there is ample research data to show NPs provide care that is at least equal to that of physicians.
The difficulty in acknowledging the level of care and patient outcomes experienced by NPs' patients is a complex issue. For example, the American Medical Association is fighting the expansion of the scope of practice of NPs.
Big Pharma, which has a large legislative group of lobbyists, may not be supportive as NPs prescribe less medication and are more focused on prevention and lifestyle changes. Yet, the data indicating higher levels of patient satisfaction and at least equal patient outcomes continue to mount.
Each of the nurse practitioners we interviewed expressed feelings of fatigue and frustration in the current healthcare climate. Many NPs still love what they do but are fighting a rising tide of distrust in public health agencies that dictate medical care, racism, and a looming nursing shortage. Supporting NPs today means standing in solidarity with NPs and supporting nurses as they advocate for the working conditions they deserve.
Meet Our Contributors
Becky Morrison, NP
Becky Morrison is a seasoned nurse practitioner that specializes in addictions and mental health at the Rapid Access Addiction and Mental Health program. She sits on a number of committees relevant to stigma and mental health. She brings her expertise in mental health to her personal life as she is publishing her first children's book in her Stigma Slayers series. The series brings awareness about and reduces the stigma and shame surrounding hard-to-discuss topics.
Rebecca Mass-Krajewski, FNP, ARNP-BC
Rebecca Mass-Krajewski is a rare disease expert and a new NP mentor. She has been honing her skills for years. Mass-Krajewski has been a preceptor and mentor within primary care since 2015. She prides herself on removing obstacles to providing and receiving high-quality care that enables transformations. She is also a "professional patient" with hypermobile EDS, postural orthostatic tachycardia, and ankylosing spondylitis.
Dani Williamson, MSN, FNP
Dani Williamson is a family nurse practitioner that incorporates the art of medicine by balancing traditional and integrative therapies. She encourages her patients to step out of the realm of "normal" to reach optimal health. Williamson owns Integrative Family Medicine and Wild & Well: A Wellness Emporium in Franklin, Tennessee. She focuses on gut, autoimmune thyroid, hormone, and adrenal health with her patients. Her approach embodies a physical, emotional, mental, and spiritual process to healing. Her first book "Wild & Well Dani's 6 Commonsense Steps to Radical Healing" is a national bestseller since being released in 2021.
You might be interested in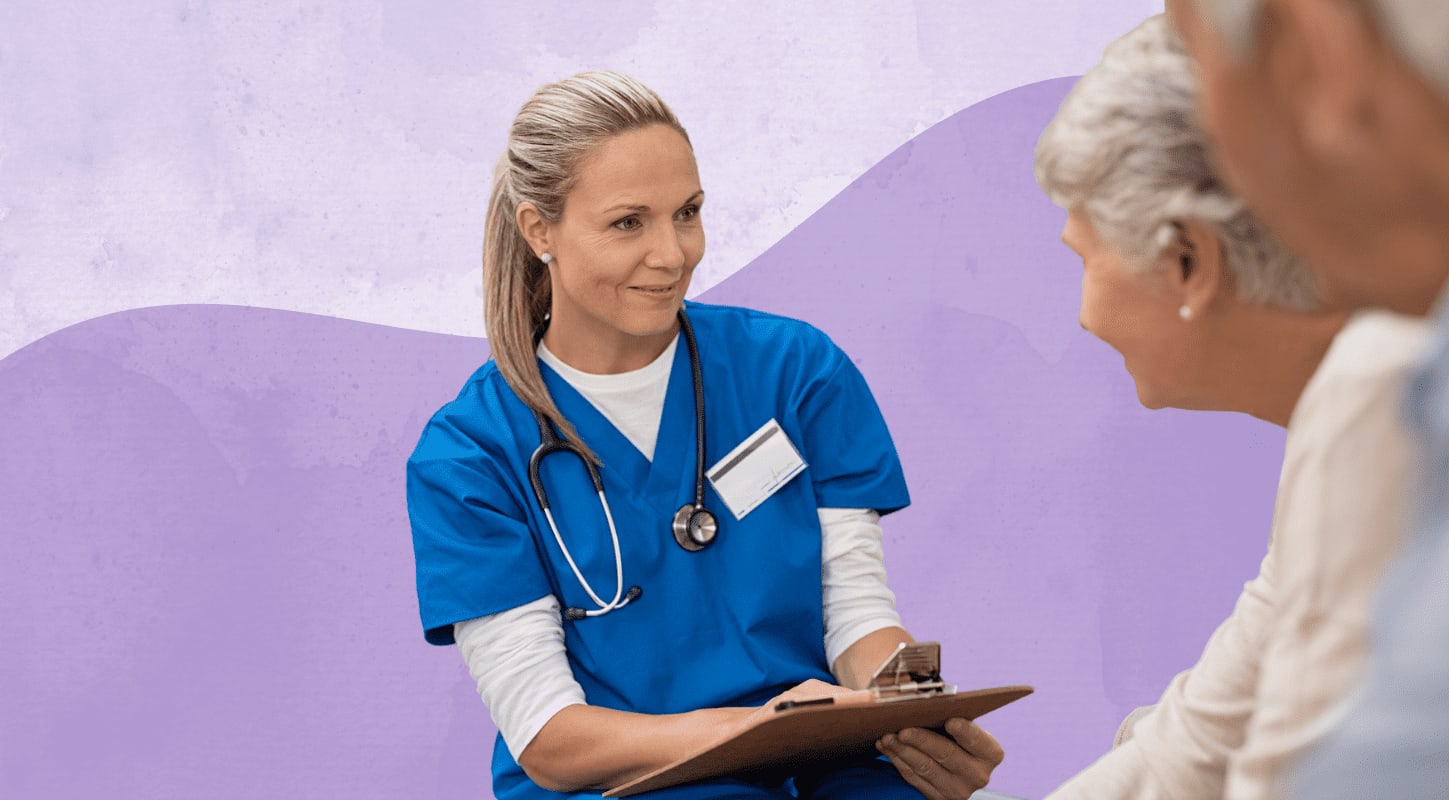 New York and Kansas Nurse Practitioners Granted Full-Practice Authority
New York and Kansas pass legislation that grants full-practice authority to nurse practitioners. Discover how this change impacts healthcare.
Nurse Practitioner Practice Authority: A State-by-State Guide
Nurse practitioner scopes of practice vary widely. Read this listing of nurse practitioner scope of practice by state to understand your state's regulations.
Reviewed by
Our Integrity Network
NurseJournal.org is committed to delivering content that is objective and actionable. To that end, we have built a network of industry professionals across higher education to review our content and ensure we are providing the most helpful information to our readers.
Drawing on their firsthand industry expertise, our Integrity Network members serve as an additional step in our editing process, helping us confirm our content is accurate and up to date. These contributors:
Suggest changes to inaccurate or misleading information.
Provide specific, corrective feedback.
Identify critical information that writers may have missed.
Integrity Network members typically work full time in their industry profession and review content for NurseJournal.org as a side project. All Integrity Network members are paid members of the Red Ventures Education Integrity Network.
NurseJournal.org is an advertising-supported site. Featured or trusted partner programs and all school search, finder, or match results are for schools that compensate us. This compensation does not influence our school rankings, resource guides, or other editorially-independent information published on this site.
Are you ready to earn your online nursing degree?
Whether you're looking to get your pre-licensure degree or taking the next step in your career, the education you need could be more affordable than you think. Find the right nursing program for you.