Indigenous Nurses You Should Know About
Reviewed by
Our Integrity Network
NurseJournal.org is committed to delivering content that is objective and actionable. To that end, we have built a network of industry professionals across higher education to review our content and ensure we are providing the most helpful information to our readers.
Drawing on their firsthand industry expertise, our Integrity Network members serve as an additional step in our editing process, helping us confirm our content is accurate and up to date. These contributors:
Suggest changes to inaccurate or misleading information.
Provide specific, corrective feedback.
Identify critical information that writers may have missed.
Integrity Network members typically work full time in their industry profession and review content for NurseJournal.org as a side project. All Integrity Network members are paid members of the Red Ventures Education Integrity Network.
Accomplishments of Indigenous Nurses are often overlooked. These are the stories of Indigenous nurses who have influenced healthcare.
It wasn't until the early 1900s that the first attempts at honoring the heritage and culture of Indigenous people in North America were recognized. Indigenous people's health and healing practices predate Western healthcare practices by hundreds of years.
But many of the innovative healing practices of Indigenous people of North America have been erased from the history books even though they became the foundation of current healthcare methodology.
Innovative Healing Practices of Indigenous people
Some Indigenous people and tribal communities in North America used sharpened hollow bird bones as syringes and surgical procedures that included sterile conditions and effective puncture practices to remove fluid between the chest wall and the lungs.

Native healers used anesthetics for pain relief and anesthesia during surgery.

They used plants to kill bacteria and discovered over 2,000 plant species to treat illness and prevent pregnancy.

Tribes frequently isolated patients with contagious illnesses and used community-based approaches to public sanitation.
These practices are a far cry from the media's portrayal of Indigenous peoples' community life.
Unfortunately, European colonialism nearly annihilated a culture that provided the foundation for many of the innovations in healthcare we enjoy today. For example, based on historical writings, we know that Florence Nightingale, revered as the founder of modern-day nursing, supported the colonial integration of Indigenous people in Canada through forced attendance and "boarding schools" for children.
Children lived in decrepit buildings and endured sexual assault and abuse. They became indentured servants to local settlers. Nightingale called attention to the high death rate of the children in these schools. However, she and others who came after her were not opposed to assimilation to colonial life through schooling.
The United States saw a high rate of boarding schools as well and has a history of conducting medical experiments on Indigenous people. The U.S. also has a history of the medical field sterilizing Indigenous women.
It took another 57 years before action was taken in 1969 to dismantle a system responsible for the genocide of Indigenous people in Canada. But an unquenchable spirit in many Indigenous people led to a rise from this system of degradation and a lack of education to nurses who have influenced healthcare. The following are some of the past and present trailblazing Indigenous nurses.
Influential Indigenous Nurses to Know
The accomplishments of Indigenous people are often overlooked. They suffer disparities in the healthcare system and experience some of the highest rates of chronic disease. It is crucial to recognize influential Indigenous nurses whose contributions have helped to advance nursing and culturally sensitive healthcare.
Rachel Radyk
Rachel Radyk was inspired to pursue nursing by her mother, also a nurse, after leaving a communications program. Radyk grew up in Waterloo, Ontario, and she has an ancestry she can trace to the Chippewa nation of Georgina Island, Ontario.
In 2021, Radyk became part of the Waterloo Immunization Team and COVID navigator for the Indigenous community. She currently works at the Southwest Ontario Aboriginal Health Access Center as an Indigenous patient navigator, helping patients from admission through discharge. She has committed to using her skills to improve the health of the community and has set a goal of achieving a master's in nursing leadership.
As a student, she developed an Indigenous Nurses and Allies Interest Group with the Registered Nurses Association of Ontario. She was voted Nurse of the Month by the Canadian Indigenous Nurses Association in September 2020 and received the Innov8 Award for Nursing Entrepreneurship in April 2021.
After switching to a nursing program, she graduated with distinction as a registered practical nurse. She received early acceptance into a BSN bridge program where she was valedictorian in 2021.
Misty Wilkie
Misty Wilkie, Ph.D., is a member of the Turtle Mountain Band of Chippewa in North Dakota. As a child, she and her family moved to multiple reservations in North and South Dakota and Minnesota.
Today she is a tenured professor at Bemidji State University in Minnesota, having been in higher education for over 17 years. Before teaching, she worked in maternal child health, medical-surgical nursing, and emergency care. In 2017 she received a $2 million Health Resources and Services Administration (HRSA) Nursing Workforce Diversity grant. This was used to start Niganawenimaanaanig (Ojibwemowin for "we take care of them"). The organization provides social, financial, and cultural support for Indigenous nursing students at Bemidji State University.
She was the 14th Indigenous person in North America to earn a doctor of philosophy (Ph.D.) in nursing in 2009. Her nursing education started in 1997 when she earned an associate degree in nursing (ADN) at Hibbing Community College. Four years later she completed a bachelor of science in nursing (BSN), followed by a master of science in nursing (MSN) in 2005 from the University of North Dakota.
Wilkie is also actively involved in the local community. She has served as president of the National Alaska Native American Indian Nurses Association. She also established the Native American Work Group in the Association for Multicultural Affairs in Transplantation.
Michelle Kahn-John
Michelle Kahn-John knew she wanted to be in a healing profession from a very young age. She is a member of the Navajo Nation, Big Water Clan, and grew up with her family on the Navajo Nation in Fort Defiance, Arizona. Her mother, who was a medicine woman, influenced Kahn-John's career choice, which she began at the University of New Mexico. It was there that she earned her ADN in 1995, followed by her BSN the next year.
Today she leverages many Navajo concepts of wellness into a nurturing and learning environment to help her patients and inform her research. Kahn-John has mentored dozens of doctor of nursing practice and Ph.D. students in the past six years and has been the principal investigator of million-dollar, multiyear grants from HRSA and Indian Health Services. She is a practicing nurse practitioner and research associate with the University of Arizona College of Nursing. She also serves as the nursing program director with the Navajo Technical Institute.
She started working as a pediatric nurse and then transitioned to an adult medical-surgical unit. For two years, she was a public health nurse at the Fort Defiance Indian Hospital, where she was inspired to continue her education. In 2000, she graduated from the University of Colorado with an MSN. She saw first-hand how depression and suicide affected her community during her practice, which sparked her interest in pursuing a Ph.D. in mental health.
Virginia Sneed Dixon
Virginia Rosebud Sneed Dixon was a remarkable woman from the Eastern Band Cherokee Indians on the Qualla Boundary near the Great Smoky Mountains National Park. She was born in 1919 and attended a boarding school until she graduated from 6th grade. At the time, boarding schools were used for forced assimilation. In 1938 she graduated from Cherokee High School and then from Knoxville General Hospital School of Nursing in 1941.
One year later, she joined the Army Nurse Corps. She was stationed in Virginia, and then Walter Reed Hospital. During World War II she requested overseas duty and was the first Cherokee nurse to serve overseas. She was assigned to a field hospital in the mountains of China.
She later served in the Korean War in an old North Korean hospital without water or electricity. They were there for roughly one month in 1950 before the women evacuated when the Chinese invaded.
After briefly working in a U.S. military hospital in Japan, she volunteered for an assignment near Korea's demilitarized zone with the 8063rd Mobile Army Surgical Hospital, where she cared for soldiers with brain and spinal cord injuries before they were transported to the hospital.
She returned to the U.S. and married in 1953. She and her husband, Col. David W. Dixon, had a son and daughter. She died at age 101 on October 14, 2021, at the North Carolina State Veterans Home in Black Mountain.
Marcella LeBeau
Marcella LeBeau was born in 1919 and grew up in Promise, South Dakota, a member of the Cheyenne River Sioux Tribe. At the age of 10, her mother died, leaving LeBeau responsible for childcare for the younger children and household duties. She attended Indian Boarding School and graduated in 1942 from St. Mary's Hospital in Pierre, South Dakota.
Shortly after she began work at a hospital in Michigan she volunteered in the U.S. Army Nurse Corps. She served in the 76th General Hospital Unit in Belgium, France, and England during World War II. In 2004 she was honored with the Chevalier de la Legion d'Honneur, France's highest civilian honor. She spoke with the Rapid City Journal, telling them it was one of her greatest privileges to care for the soldiers, often when bombs were buzzing overhead.
She survived the Battle of the Bulge and a bombing in Liege that killed 25. After leaving the Army as a first lieutenant, she served for the next 31 years at the Indian Health Service. She pushed for antismoking on the reservation and made the Cheyenne River Indian Reservation the first South Dakota smoke-free community.
LeBeau was a founding member of the North American Indian Women's Association and was recognized with a Leadership Award by the National Congress of American Indians. LeBeau remained politically active until her death in November 2021. Earlier that month, she had traveled to a ceremony in Oklahoma for her induction into the National Native American Hall of Fame.
Cora Elm
Cora Elm was born in 1891 on the Oneida reservation in Wisconsin. Her grandmother was a midwife, which may have influenced her choice to become a nurse. She entered the United States Indian Industrial School in Carlisle, Pennsylvania, in late 1906 and graduated in September 1914.
After graduation, she began training in Philadelphia. She graduated from nursing school in 1916 and was appointed a supervisor at the Episcopal Hospital the following year.
When World War I began, she volunteered for the Nurse Corps and served at a base hospital in Nantes in Brittany, caring for over 9,000 patients from 1917 to 1918. She later recalled the psychological toll she faced caring for so many injured soldiers. In 1920, she was sent to Russia, Latvia, and Lithuania for nursing service with the Red Cross.
After the war, she served as an Army nurse in the Baltic States. She married in 1922 after returning to the U.S. and had a son in 1926. In 1940, the U.S. Census records she was divorced and working in a private hospital. She died in 1949 and was buried with military honors.
Elizabeth Sadoques Mason
Elizabeth Sadoques Mason was born in 1897 in New Hampshire and a member of the Abenaki tribe. She was the last of eight children to parents who had moved from the Odanak Reserve in Quebec, Canada, roughly 15 years before she was born.
The family ran a basket-making and tannery business in New Hampshire. In 1916 she graduated from Keene High School and entered the nursing program at Mary's Free Hospital for Children in New York. Many believe that she was the first Indigenous nurse after graduating in 1919.
In 1925 she married Claude Mason and had two children. Mason worked as a nurse in Cheshire County until the late 1950s, when she retired. She died September 24, 1985, having cared for the people of Cheshire County for nearly 30 years. In 2019, a mural was commissioned and painted in Keene to honor her legacy.
Lula Owl Gloyne
Lula Owl Gloyne was the first of 10 children born to a Cherokee blacksmith and a Catawba Indian who was a traditional basketmaker. Her granddaughter, Mary Wachacha, credits the children's excellent English for their professional careers. After graduating from Hampton Normal and Agricultural Institute, she taught for one year and then entered the nursing program at Chestnut Hill Hospital in Philadelphia.
When she graduated in 1916, she was the first Eastern Band Cherokee Indian registered nurse (RN). Her first job was at St. Elizabeth's Episcopal School, where her duties included immunizations, providing home care, and delivering babies. By 1917 she had volunteered for the Army Nurse Corps and was a second lieutenant, the only member of the Eastern Band of Cherokee Indians to serve as an officer in World War I.
She was secretly married in 1918 to an enlisted man. They had four children; her husband, unfortunately, died before the youngest turned two. She was later seriously injured in an ambulance run and returned to Qualla Boundary to recover near her family.
She found the area had no hospital and no doctors. She would travel to families' homes to deliver babies and treat the sick and injured. After traveling to Washington and spending years advocating for help, the Bureau of Indian Affairs built a small hospital where she was the head nurse. With her salary, she bought a horse to make the difficult trips to patients' homes, where she continued to provide hospice, health, and midwifery services.
Gloyne didn't retire until 1969 when she was 77 years old. She continued to be involved with her community and was honored by the North Carolina Nurses Association in 1978 and inducted posthumously into the North Carolina Nurse's Hall of Fame in 2015. She passed away in 1985 at the age of 93.
Jean Cuthand Goodwill
Born in 1928 on the Poundmaker Cree Nation in Saskatchewan, Jean Cuthand Goodwill moved to the neighboring Little Pine First Nation with her adopted parents after her mother died.
Cuthand Goodwill's nursing career spanned nearly four decades. In 1954, she became one of the first Indigenous registered nurses in Canada after graduating from Holy Family Hospital in Prince Albert. She continued to work into the 1990s, serving as an officer in the Order of Canada.
Cuthand Goodwill worked as a midwife, served on the Indian Health Service's all-Indigenous nursing staff, and became co-editor of the Indian Times. She also helped create the University of Saskatchewan's Native Access Program to Nursing.
In 1974, Cuthand Goodwill cocreated the Indian and Inuit Nurses of Canada, now known as the Canadian Indigenous Nurses Association. The Canadian Indigenous Nurses Association honors her memory by offering two $2,500 annual scholarships in her name.
Betty Mae Tiger Jumper
Born in South Florida's Indiantown to Ada Tiger and Abe Partan, Betty Mae Tiger Jumper made it her mission to improve the health of the Seminole people.
Jumper could not attend local schools because of segregation and moved at 14 years old to North Carolina to attend the Cherokee Indian Boarding School. Jumper vowed to use her education for good, stating, "I am deeply grateful for the education I have received, and I want sincerely to use it in the interest of my people." She became one of the first Seminole Indians to earn a high school diploma.
Jumper worked as a travel nurse, primarily serving the Seminole community. She became the first female chief of the Seminole tribe of Florida and the first health director of the Seminole tribe. Jumper also served as a translator and helped Seminole patients navigate the Western healthcare system.
In 1970, President Richard Nixon named Jumper chairperson of the National Council on Indian Opportunity. Florida State University awarded her an honorary doctorate in 1994. Jumper died in 2011 at 88.
Edith Anderson Monture
Charlotte Edith Anderson Monture's life began in 1890 on a Six Nations reserve in Ontario, Canada. Monture, affectionately known as "Andy," would lead a life that defied traditional expectations for Indigenous women.
She attended school in New York after being discriminated against in Canadian nursing schools. At 27 years old, Monture volunteered with the American forces during World War I and became the only First Nations nurse to serve.
Monture's diary documents her experiences helping the wounded during World War I. It includes her service for more than a year in France.
Monture became the first First Nations woman to vote in a Canadian federal election as an enlisted service member. She continued to advocate for voting rights in Canada's Indigenous communities and even opened her home as a polling site following the Indian Act.
Monture worked as a nurse until the 1960s. She died days before her 106th birthday. Her daughter Helen Moses cofounded the Canadian Indigenous Nurses Association.
Margaret Moss
Margaret Moss promotes cultural competence in nursing care after experiencing firsthand how the healthcare system can fail Indigenous people.
Moss lost her mother to diabetes, a sister to liver failure, and a brother to HIV/AIDS. Moss is an associate professor at the University of British Columbia's School of Nursing and First Nations House of Learning director. She carries the distinction of being the only American Indian with a doctor of philosophy, juris doctorate, and RN license.
Throughout her nursing and academic career, Moss drew on her cultural background as a member of the Mandan, Hidatsa, and Arikara Nation to advocate for Indigenous patients.
She wrote the American Indian Health and Nursing textbook to advance culturally sensitive healthcare for Indigenous people. It emphasizes a balance of spiritual, mental, emotional, and physical healthcare. In 2021, she joined the Forbes "50 Over 50 Impact" list. The list highlights women leaders influencing their communities.
Susie Walking Bear Yellowtail
Called the "Grandmother of American Indian Nurses" by the former American Indian Nurses Association, Susie Walking Bear Yellowtail broke barriers for Indigenous women and fought for culturally competent healthcare.
Orphaned after her birth in 1903, Yellowtail lived with her missionary foster family in Pryor, Oklahoma. She attended Indian boarding schools in Oklahoma and Montana and graduated from the Boston City Hospital's School of Nursing in 1923. Yellowtail became the first RN from the Crow Nation and the first Indigenous person in the U.S. to earn a nursing degree.
After graduating from college, Yellowtail returned to the reservation to work at a Crow Agency hospital and serve as a tribal consultant for the Public Health Service. She became an advocate for patient rights on her reservation after allegedly becoming sterilized without her permission following the birth of her third child.
She also worked as a midwife, incorporating cultural beliefs in the birthing process. Yellowtail died in 1981.
Future Generations of Indigenous Nurses
History has frequently and deliberately dismissed and even erased Indigenous people — but these Indigenous nurses have a place in nursing history. They shared a dream to improve the condition of Indigenous populations. They also hoped to create a space for tribal beliefs and customs in Western healthcare.
Their work to address equity healthcare gaps experienced by Indigenous communities continues. For instance, the Indian Health Service through the American Indians Into Nursing Program provides grants to public and private nursing schools.
The funding goes to program initiatives that encourage Indigenous students in their nursing education. These include RN, nurse midwife, nurse anesthetist, and nurse practitioner programs. Research shows that a more diversified nursing workforce can increase healthcare access and patient outcomes, particularly in these native communities.
The program also offers continuing education opportunities and nursing scholarships for Indigenous American students to help pay for tuition, books, and college fees.
You might be interested in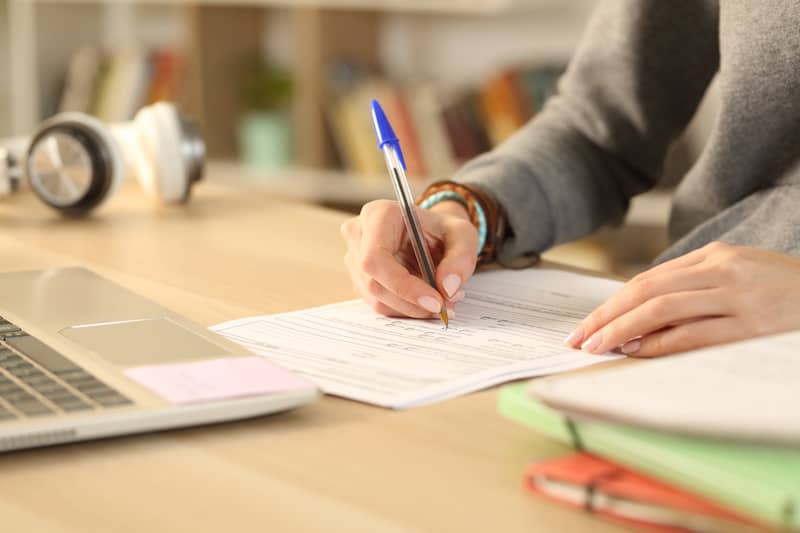 Financial Aid
Student Resources
Nursing Scholarships and Grants
Financial aid for your nursing degree can come in many forms. Check out the many scholarships and grants available to nursing students here.
Reviewed by
Our Integrity Network
NurseJournal.org is committed to delivering content that is objective and actionable. To that end, we have built a network of industry professionals across higher education to review our content and ensure we are providing the most helpful information to our readers.
Drawing on their firsthand industry expertise, our Integrity Network members serve as an additional step in our editing process, helping us confirm our content is accurate and up to date. These contributors:
Suggest changes to inaccurate or misleading information.
Provide specific, corrective feedback.
Identify critical information that writers may have missed.
Integrity Network members typically work full time in their industry profession and review content for NurseJournal.org as a side project. All Integrity Network members are paid members of the Red Ventures Education Integrity Network.
NurseJournal.org is an advertising-supported site. Featured or trusted partner programs and all school search, finder, or match results are for schools that compensate us. This compensation does not influence our school rankings, resource guides, or other editorially-independent information published on this site.
Are you ready to earn your online nursing degree?
Whether you're looking to get your pre-licensure degree or taking the next step in your career, the education you need could be more affordable than you think. Find the right nursing program for you.