Why Representation Matters in Nursing and Healthcare
Why does representation and diversity in nursing matter? Simple. It improves healthcare outcomes. Find out how representation in nursing and healthcare can be crucial, its barriers, and what is being done to improve diversity.
Why do representation and diversity matter in nursing? Although a very complex topic, the answer is simple. Representation and diversity in nursing improve healthcare outcomes.
The National Medical Association completed a review analyzing 16 research studies on diversity in healthcare. It's no surprise the results revealed patients have better outcomes when care is provided by a diversified healthcare team.
Despite these results, there is still a current lack of representation in nursing. For example, according to the U.S. Census Bureau in 2019, non-Hispanic, Black nurses represent only 7.8% of nurses, even though 13.4% of the U.S. population identifies as Black or African American.
The review also revealed diverse teams improves:
Employee retention and satisfaction
Diversity and representation don't stop at gender, race, and ethnicity. The need for representation of nurses who identify as LGBTQ+, are living with disabilities, or practice different religions are also motivators for creating a more diverse nursing workforce.
If you're thinking about becoming a nurse or you're already a nurse, rest assured, increasing representation and diversity in healthcare is a top priority. This article discusses the importance of diversity and representation, barriers to diversity in nursing, and what is being done to improve it.
The Importance of Representation in Nursing and Healthcare
The National League for Nursing defines diversity as "affirming the uniqueness of and differences among persons, ideas, values, and ethnicities." Studies confirm representation among nurses, providers, and healthcare teams improves patient outcomes and health disparities such as in infant mortality. Representation also breaks down cultural barriers.
The Oakland Men's Health Disparities Project is an example of how critical representation is in healthcare especially among African American men. African American men have the lowest life expectancy compared to any other group. Although the sample size was a little more than 1,000 participants, the project reported African American men were more likely to receive preventative care services recommended by Black doctors.
—
"There is overwhelming evidence that healthcare workers should be hired in proportion to the diversity of the communities that they serve."
–Karen Innocent, DNP, RN, CRNP, ANP-BC, CMSRN
Diversity and representation are especially important in nursing student recruitment. Karen Innocent, DNP, RN, is an advanced practice nurse and executive director of continuing education at Wolters Kluwer's Health Learning, Research & Practice. She points out how unconscious bias and structural racism are associated with disparities in healthcare.
"Lack of representation between populations and the healthcare organizations serving the community can result in variability in patient care," she explains. "There is overwhelming evidence that healthcare workers should be hired in proportion to the diversity of the communities that they serve."
Innocent continues, "Increasing diversity among nurses and physicians is a means of reducing health disparities because patients have better outcomes with healthcare professionals of the same race."
Edna Aurelus, DNP, FNP-BC, is an associate professor and alumna of Wagner College. She believes representation "is extremely important because at times it is crucial to approach someone who can be empathetic with one's situation as well as someone who can understand the person's viewpoint."
The American Association of Colleges of Nurses (AACN) recognizes the shortage of a culturally diverse nurse workforce. They believe the active recruitment of men and students from African American, Hispanic, Asian, American Indian, and Alaskan native backgrounds is fundamental to growing a robust, trustworthy, and skilled healthcare team.
Discussing the importance of diversity in nursing and healthcare is the center of conversation for major stakeholders. Hospitals, prominent nursing and healthcare organizations, and nursing schools are developing strategies to improve and recruit nurses for better representation.
Barriers to Representation in Nursing
Unfortunately, there are many barriers to improving diversity in nursing. One main barrier is the nursing shortage, which is partly caused by a nursing school faculty shortage. The AACN reports that nursing schools turned away 80,407 qualified nursing candidates in 2019. Some nurses argue, if nursing faculty were paid higher wages, more nurses would pursue the role.
Other barriers include:
Unequal access to education

Lack of recruitment and representation
Aurelus states, "As a person of the underrepresented group serving both in the clinical and higher education settings, I can frankly state that one of the challenges we routinely face is implicit bias." Implicit bias is when people unknowingly have a stereotype or prejudice and act on it.
What Is Being Done to Improve Representation in Nursing?
COVID-19 shed an unfavorable light on the healthcare disparities among people of color nationally. Professional nursing organizations, the federal Bureau of Health Workforce hospital associations, nurse entrepreneurs and philanthropies, and other stakeholders continue to make strides to improve diversity and representation in healthcare. Here are a few current improvements:
LaDonia Patterson, Ed.D., RN, and Gaea Daniel, Ph.D., RN, have created the High School to Higher Education Pilot Pipeline Program. The program specifically targets Black male high school and college students in the metro Atlanta area. They will be guided, mentored, and given resources to help them become successful nurses.

The AACN has created a number of initiatives. They recently appointed Vernell DeWitty, Ph.D., MBA, RN, as chief diversity officer. She has co-authored a new research paper titled "Recruiting Underrepresented Students for Nursing Schools." The paper highlights strategies on how to increase representation among nursing students.

In 2018, the AACN created the Diversity, Equity, and Inclusion Group to increase diversity in nursing education. This group provides expert guidance to the AACN and school members on how to reach diversity goals.

Hospitals and nursing schools have created new positions such as chief diversity officer and diversity and inclusion committees.

Aurelus says a strategy she uses to recruit and promote diversity is to "encourage other underrepresented groups to apply for higher ed positions, as well as pursuing graduate studies such as master's and doctorate level courses."
Conclusion
Innocent says that "achieving diversity is a process and cannot be improved unless healthcare leaders commit to addressing the root causes including hiring practices and barriers to admission to schools of nursing."
Focusing on the root cause helps target systemic issues that improve with specific goals and strategies.
According to the Centers for Medicare and Medicaid Services, the U.S. spends $3.8 trillion on healthcare, or 17.7% of the nation's gross domestic product. Yet, we hear time and time again, Americans suffer more from chronic diseases than other countries, and African Americans are more likely to die from them. It is more critical than ever to advocate for diversity in nursing.
Diversity and representation are only part of the healthcare crisis. With the continued efforts to increase representation in all aspects of healthcare, especially nurses, diverse healthcare teams will improve the health of Americans and decrease the amount of money spent on healthcare.
It will also improve health disparities and the financial and socioeconomic burdens that plague minority communities today. There is still a lot of work that needs to be done. Everyone must be on board to create a healthier, inclusive, culturally competent America.
Meet Our Contributors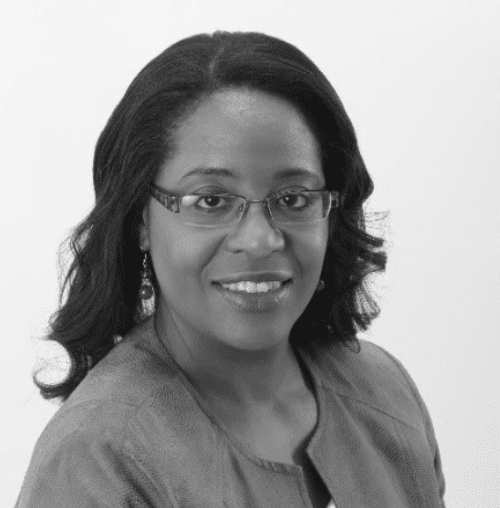 Karen Innocent, DNP, RN, CRNP, ANP-BC, CMSRN
Karen Innocent is an advanced practice nurse and executive director of continuing education (CE) at Wolters Kluwer's Health Learning, Research & Practice. She develops continuing medical education (CME) for nurses and physicians. She has been managing the Nursing and Allied Health CE Program for more than 10 years and has led the Lippincott CME Institute since 2011.
Edna Aurelus, DNP, FNP-BC, PMHNP-BC, APRN, RN-BC
Edna Aurelus is an associate professor and alumna of Wagner College. Aurelus earned her doctorate in advanced nursing practice at Arizona State University and a postdoctorate in psychiatric mental health. Aurelus is board certified as a family nurse practitioner and psychiatric mental health nurse practitioner. She is currently the lead professor for the psychiatric nursing course at Wagner College and author of multiple peer-reviewed articles. She co-authored the book "Trauma Informed Classrooms: What We Say and Do Matters."
You might be interested in
NurseJournal.org is an advertising-supported site. Featured or trusted partner programs and all school search, finder, or match results are for schools that compensate us. This compensation does not influence our school rankings, resource guides, or other editorially-independent information published on this site.
Are you ready to earn your online nursing degree?
Whether you're looking to get your pre-licensure degree or taking the next step in your career, the education you need could be more affordable than you think. Find the right nursing program for you.