Taking Advantage of Professional Nursing Organizations
Reviewed by
Our Integrity Network
NurseJournal.org is committed to delivering content that is objective and actionable. To that end, we have built a network of industry professionals across higher education to review our content and ensure we are providing the most helpful information to our readers.
Drawing on their firsthand industry expertise, our Integrity Network members serve as an additional step in our editing process, helping us confirm our content is accurate and up to date. These contributors:
Suggest changes to inaccurate or misleading information.
Provide specific, corrective feedback.
Identify critical information that writers may have missed.
Integrity Network members typically work full time in their industry profession and review content for NurseJournal.org as a side project. All Integrity Network members are paid members of the Red Ventures Education Integrity Network.
Professional nursing organizations provide many opportunities. Joining a nursing association offers the chance for nurses to excel in their careers and earn higher salaries through career development, job opportunities, networking events, and advocacy work.
NurseJournal.org is an advertising-supported site. Featured or trusted partner programs and all school search, finder, or match results are for schools that compensate us. This compensation does not influence our school rankings, resource guides, or other editorially-independent information published on this site.
Are you ready to earn your online nursing degree?
Credit: Thomas Barwick | Stone | Getty Images
Do you feel stuck in your nursing job? According to the 2020 Medscape Nurse Career Satisfaction Report, 33% of registered nurses (RNs) who reported being dissatisfied said they plan to pursue a fresh path within nursing.
Professional nursing organizations offer countless career-developing resources for nurses of all specialties to advance their practice, such as certifications, continuing education courses, resume builders, and networking opportunities. By joining a professional nursing organization, you can access many of these resources for free or at a discount.
This guide outlines all the benefits of joining a professional nursing organization, including job resources, advocacy work, mentorships, and lifelong connections.
1. Enjoy Member Discounts and Deals
You can often save money by joining a professional nursing organization. Professional associations partner with auto and home insurance providers, student loan refinancing companies, and pharmacies to offer discounts and deals that save members hundreds of dollars. Organizations such as the American Society of Registered Nurses (ASRN) also offer discounts to SeaWorld, Universal Studios, Hertz, and AMC Theatres.
You can also take advantage of reduced rates for professional liability insurance through organizations like the American Association of Critical-Care Nurses (AACN) and the American Nurses Association (ANA).
Additionally, companies that support essential workers sometimes offer freebies and special deals on clothes and restaurants.
---
2. Leverage Connections and Network With Nursing Professionals
Members of nursing associations can make personal and professional connections. You can socialize with peers through conferences, local events, webinars, and online forums and meet with employers from across the country — and internationally — through a nursing organization's networking events. These connections could lead to job opportunities, professional mentorship, and/or friendships.
AACN members receive discounts to local chapter events and the annual National Teaching Institute and Critical Care Exposition, which drew 7,000 attendees in 2021. At Sigma, nurses around the world can form local chapters where they discuss topics like mental health and critical care, volunteer opportunities, and the latest evidence-based research.
---
3. Use Exclusive Training and Education Resources
As a nurse, you can learn more and earn a bigger paycheck through credentials, professional training, and educational courses offered at nursing associations — many of them free to members.
Certifications demonstrate you have specialized training to advance in your current position or transition to a new healthcare area. Having specific nursing knowledge can open doors to research, administration, and education jobs.
Organizations such as the National Black Nurses Association (NBNA) offer continuing education courses. AACN has more than 300 free continuing education options for members, including 30-60 minute webinars on topics like caring for intensive care unit patients with COVID-19 or fundamental leadership skills for nurse managers. The ASRN also provides research grants to encourage nurses to become trained in evidence-based best practices.
---
4. Find a Lifelong Mentor
Having a strong mentor in nursing can propel your career. Many nursing leaders owe their success to a mentor. Mentors may be your peers or more established nurses who give advice, guidance, and support. They often provide professional references or your next big break.
For instance, NBNA members join a community of more than 250,000 with 114 chapters in the United States, Caribbean, Canada, and West Africa. The NBNA's mentorship program benefits nursing graduates, nurses moving into new roles, and nurses seeking leadership positions.
You can also simply ask another member in a nursing organization to mentor you. Mentorship webinars such as the one through the American Association of Colleges of Nursing teach new nurses how to find mentorships.
---
5. Advance Your Nursing Career
You can get early access to job openings through nursing associations. Professional organizations host job boards and publish newsletters that feature national nursing positions, while you can learn about new jobs at local chapters and conventions through word-of-mouth.
Job development resources further prepare nurses for career transitions. Members get access to interview preparation, free resume guides, and advice on negotiating salaries.
Being a member of a professional organization bolsters your resume and shows employers you have an active role in healthcare. Your college alumni network can also provide career and social opportunities, much like a professional nursing organization.
---
6. Be the First to Know
When you join a nursing organization, you can get early access to the latest research, news, and developments in nursing. Associations usually send healthcare updates to members only.
Members stay current about nursing news through newsletters and direct emails about healthcare matters, survey results, and policy initiatives.
Membership fees typically include free subscriptions to leading industry peer-reviewed journals that feature research articles and nursing news. Associations offer digital and print journals such as the Journal of the National Black Nurses Association, American Journal of Critical Care, Critical Care Nurse, Journal of Nursing Scholarship, and American Nurse Journal.
---
7. Influence Healthcare Policy and Further the Nursing Profession
How can you influence policy change? You can make your voice heard about laws and policies that impact nursing through a professional organization. Professional nursing organizations also monitor policies and bring attention to healthcare issues.
Organizations often have connections to lawmakers and healthcare leaders, so members can engage with representatives on a national and local level. Associations highlight their advocacy initiatives which may include staffing issues, COVID-19 care, or equity and diversity. Many organizations collaborate with other nursing and physician associations.
Advocacy work can provide greater meaning to your work and experience as a nurse and the chance to advocate for your patients.
---
Become a Member
It costs money and takes time to join a professional nursing organization. Nurses typically pay membership fees out of pocket, but many consider this an investment in their future. If you decide to join, make sure to take full advantage of the resources and benefits listed above to ensure you receive the best value for the cost.
Frequently Asked Questions About Nursing Organizations
---
How do nurses benefit from professional nursing organizations?
Nurses may have difficulty finding advancement opportunities. With the help of professional nursing organizations, nurses can access professional development opportunities, conferences, webinars, and discounts for supplies and insurance.
Nurses can also develop meaningful connections with other healthcare workers and through advocacy and leadership work at the local or national level.
What nursing organization should I join?
Deciding on the right professional nursing organization can be overwhelming. To start, review the membership benefits. See what you get for your membership dues like free continuing education courses, peer support, and member-only discounts.
Also look at the organization's policy initiatives. What organization you choose depends on what matters most to you. You may prefer to join an organization in your nursing specialty or one that fights for underrepresented voices. Consider the possible options:
Founded in 1896, the ANA represents some 4 million RNs.
With members exceeding 130,000, the AACN stands out as the largest specialty nursing organization.
Sigma, founded in 1922, boasts a membership of over 135,000 in more than 100 countries.
What are the cons of joining a professional organization?
Professional nursing organizations cost money to join. Membership does not come free or cheaply. While students and retirees may pay discounted rates, nurses can spend between $50-$78 a year.
However, the benefits of joining a nursing organization far outweigh the costs. The discounts on certifications, insurance, and career resources make joining a professional nursing association worth the investment.
Are professional nursing organizations important to join?
Yes. You can form networks through your college alumni associations, jobs, and professional nursing organizations. Since professional nursing organization members span the world, you can get a lot of career support and share resources, such as up-to-date research and best practices.
Reviewed by: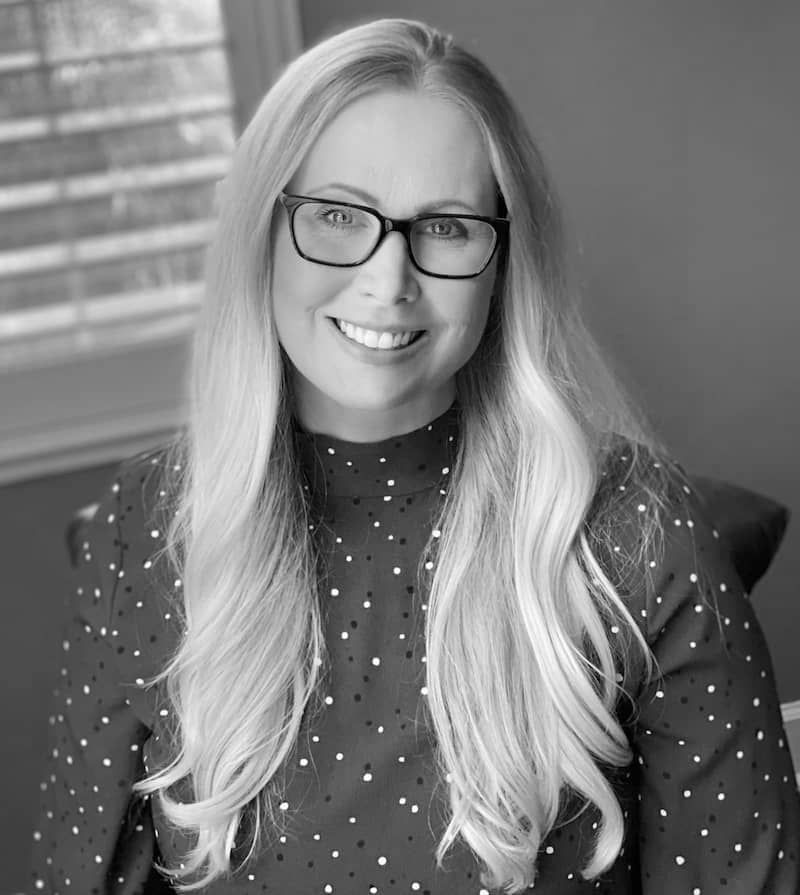 Brandy Gleason, MSN, MHA, BC-NC
Brandy Gleason, MSN, MHA, BC-NC, is a nursing professional with nearly 20 years of varied nursing experience. Gleason currently teaches as an assistant professor of nursing within a prelicensure nursing program and coaches graduate students. Her passion and area of research centers around coaching nurses and nursing students to build resilience and avoid burnout.
Gleason is a paid member of our Healthcare Review Partner Network. Learn more about our review partners.
Feature Image: Thomas Barwick / Stone / Getty Images
NurseJournal.org is an advertising-supported site. Featured or trusted partner programs and all school search, finder, or match results are for schools that compensate us. This compensation does not influence our school rankings, resource guides, or other editorially-independent information published on this site.
Are you ready to earn your online nursing degree?
Whether you're looking to get your pre-licensure degree or taking the next step in your career, the education you need could be more affordable than you think. Find the right nursing program for you.
Popular Resources
Resources and articles written by professionals and other nurses like you.