Special Discounts and Deals for Nurses
Check out this list of special deals for nurses, including nurse discounts, special offers, and freebies for nurses.
For Nurses Week 2022, many businesses thank healthcare workers by offering special deals or freebies for nurses and other healthcare staff. Keep in mind:
Most online nurse discounts require customers to verify healthcare employment through third parties.

In-person purchases or hotel stays require professionals to present valid work identification such as a badge.
While this page features ongoing deals for nurses, be sure to check with your favorite businesses during National Nurses Week, May 6-12, 2022. Many businesses celebrate the week by offering all kinds of freebies for nurses. Look at their websites or search the web for "National Nurses Week" for nurse discounts and free stuff for nurses.
Clothing and Apparel Discounts
Danform Shoes: Danform offers 20% off nurse discounts on shoes designed for healthcare workers. Brands include Dansko, Keen, and Klogs. Other healthcare workers are eligible for this discount.
Promocode: SUPERHERO20
L.L. Bean: Medical professionals can get a 15% discount for online and phone orders at L.L. Bean. The nurse discount applies to both full-price and sale items. The deal for nurses requires healthcare employment verification through SheerID.
Adidas: Receive exclusive 30% nurse discounts on shoes and gear from Adidas. Taking advantage of the deal for nurses requires verification through ID.me.
ASICS: Healthcare professionals can get a one-time 40% discount on full-priced ASICS shoes and clothing. Customers must verify their healthcare employment status through SheerID.
NOBULL: Nurses and most other healthcare professionals receive a 40% discount on workout gear, shoes, and other accessories. Customers must verify their employment through ID.me to receive the deal for nurses.
Boden: Boden offers a 20% nurse discount and free shipping on its clothing for women, men, and children. Nurses must verify employment through SheerID.
Lululemon: Lululemon offers a deal for nurses who purchase athletic and leisurewear in stores but not online. The 15% nurse discount requires a valid ID.
Madewell: Madewell offers a 15% nurse discount, good for one year, to nurses who sign up for a Madewell account. Professionals must provide healthcare employment verification through SheerID for online purchases. The same nurse discount is available in stores with a valid ID.
JoAnn Fabrics: Nurses and healthcare workers get 15% off their total purchase every day. The program is available only on the app where customers find the promo code to use at checkout.
Vineyard Vines: Vineyard Vines, which sells clothing for all ages, offers a 15% nurse discount that can be used every 30 days. Customers must submit healthcare employment verification through SheerID to take advantage of the deal for nurses.
Under Armour: Under Armour offers a 20% nurse discount on clothing and workout gear. Nurses must verify through ID.me.
Carhartt: Nurses, military personnel, and first responders receive a 25% discount on Carhartt apparel and accessories. The deal for nurses requires verification through ID.me. Professionals must show a workplace ID for in-store purchases to get the nurse discount.
Levi's: Nurses get a 15% nurse discount from Levi's, as do other healthcare professionals and first responders. The deal for nurses requires employment verification through SheerID.
Nike: Nurses get a 10% Nike discount every seven days that can be redeemed online or in the Nike app. Other healthcare professionals and first responders can also take advantage of the offer after verifying healthcare employment through SheerID.
Reebok: Reebok's 50% nurse discount also pertains to other healthcare workers who verify their employment status through ID.me. Some exclusions do apply.
PUMA: Nurses get 20% off apparel, footwear, and accessories. Discount is not available on gift cards, and some restrictions apply.
Cost Plus World Market: Eligible nurses and other healthcare professionals get 15% off online orders every 30 days. Customers must verify through SheerID.
Travel Discounts
Hyatt: This hotel and resort chain offers deals for nurses and other healthcare workers who enjoy Friends and Family rates through June 30, 2022. Customers must verify healthcare employment at check-in.
Promocode: THANKYOU
Caesars: The Caesars chain of resorts and casinos offers nurse discounts of up to 30% off hotel stays. The discount requires verification through ID.me. Some blackout dates apply.
Budget: Nurses and healthcare workers get 25% off rentals. Customers must verify through ID.me.
Radisson: Radisson Hotels offer 20% nurse discounts and a free upgraded room at check in. The deal for nurses applies to hotels in the United States, Canada, Latin America, and the Caribbean.
Coco Key Water Park: Nurses get a 25% discount on admission to the water park in Orlando, Florida. Customers must verify through ID.me.
Beauty and Body Care Discounts
E.L.F.: Nurses get 25% off purchases of cruelty-free, paraben-free, 100% vegan makeup on a minimum spend of $30.
Purple Mattress: Nurses, doctors, and other healthcare professionals get 10% off their order on mattresses, pillows, seat cushions, pet beds, bedding, and bed frames. Customers must verify through ID.me.
ArtNaturals: Nurses, healthcare staff, and first responders enjoy a 25% discount on skincare, bath and body supplies, and vitamins. The discount for nurses requires verification through VerifyPass.
Therabody: Healthcare workers receive a 20% discount on any regularly priced device or product. Customers must verify employment through ID.me.
Fitness Discounts
ProMix Nutrition: Healthcare workers and first responders who verify through ID.me enjoy a 10% discount on supplements.
Atera Spas: This home spa and hot tub company offers deals for nurses and other healthcare workers.
Weight Crafters: Located in Madeira, Florida, this wellness camp offers nurse discounts for registered nurses and licensed practical nurses on its wellness and weight loss programs.
Food, Beverage, and Restaurant Discounts
Home Chef: Nurses and healthcare workers get a discount on their orders from Home Chef. Customers must verify with ID.me at checkout to receive the discount.
Outback Steakhouse: Outback offers 10% nurse discounts for takeout or dining in upon presentation of a valid ID. The deal for nurses does not apply to online orders.
Discounts and Free Offers in Response to COVID-19
Companies are offering these nurse discounts and freebies for nurses in response to COVID-19. As the pandemic has shifted, some early offers of free stuff for healthcare workers are no longer available. However, the following deals are still in effect at the time of writing.
Kopa: Rental properties participating in the Kopa for Good program offer discounts for traveling healthcare workers. The rent is approximately 20-50% below the properties' usual rent and includes full cleaning services.
Airbnb: Airbnb provides a listing of hosts who are willing to offer entire homes free for nurses and other frontline healthcare workers.
Free Continuing Education and Courses for Nurses
Almost all nursing professional associations offer discounted or free continuing nursing education courses for their members. Check out the list below for even more free courses and continuing professional education opportunities for nurses.
Accessibility and Inclusion in Digital Health: This course from The Open University helps healthcare professionals identify accessibility and inclusion challenges in the digital health age.
Understanding Depression and Anxiety: The course explores some of the causes of these mental health issues focusing on stress. The content includes the biology and psychology behind depression and anxiety.
Integrating Current Guideline Recommendations in Practice for the Management of T2DM: Intiva Health's free, on-demand course teaches nurses current practices in managing Type 2 diabetes.
Organ and Tissue Donation and Recovery: Intiva Health also offers this online, on-demand course that gives an overview of tissue and organ donation and recovery. It includes barriers to procurement and the role of nursing.
Nursing Theory and Advanced Practice: Free for nurses and the public, this course from Liberty University covers nursing theory and practice for a comprehensive overview of the profession. Participants must own an iPhone or iPad.
Neuromuscular Monitoring Course: Stanford Online offers this free, continuing medical education credit-granting course for nurse anesthesiologists and other anesthesiology professionals. Coursework covers residual neuromuscular blockade and neuromuscular monitoring.
Prescription Drug Misuse and Addiction: While COVID-19 has overshadowed the opioid epidemic in the media, the crisis continues to devastate lives. This free course is hosted by Stanford Online and takes a biopsychosocial approach to this complex and widespread problem.
Dysphagia: Swallowing Difficulties and Medicines: This course from the University of East Anglia teaches learners to help patients with dysphagia. While the course materials and discussions are free for six weeks, the university charges for verification and long-term access to the materials.
Compassion Fatigue: Vitas offers the course and covers a condition not widely recognized that impacts nurses. It's called "secondary traumatic stress," or a reaction by those caring for patients going through traumatic events.
Experiences of Previously Unconscious Patients: RnCeus.com offers a free course for nurses on the stages of unconsciousness and the clinical implications for patients. This course offers 3.0 contact hours.
Courses and Education Related to COVID-19
The International Center for Regulatory Scholarship offers four self-paced courses on COVID-19 for nurses. While designed for new nurses and those returning to the field during the pandemic, this information can help all nurses. Three of the courses offer continuing education credit upon successful completion.
COVID-19: Epidemiology, Modes of Transmission and Protecting Yourself with PPE: This course explores the epidemiology of COVID-19, risk factors for transmission, and the most effective prevention methods. It also includes Centers for Disease Control and Prevention recommendations for personal protective equipment (PPE) and how to safely put on and remove PPE. It is free for nurses.
COVID-19: Nursing Care: This free course for nurses addresses COVID-19 testing, recent clinical findings, treating acute care patients, and using telehealth nursing during the pandemic.
COVID-19: Basic Law and Ethics for Nurses during COVID-19: This free course for nurses provides an overview of federal and state law during public emergencies like COVID-19, nurses' legal responsibilities, and the ethical challenges that nurses face during pandemics.
COVID-19: Credible Information, Hoaxes and the Media: This 15-minute course, free for nurses, describes the role of misinformation during public health crises and how nurses and other healthcare professionals can work with the media to combat hoaxes and rumors. This course does not provide credit.
You might be interested in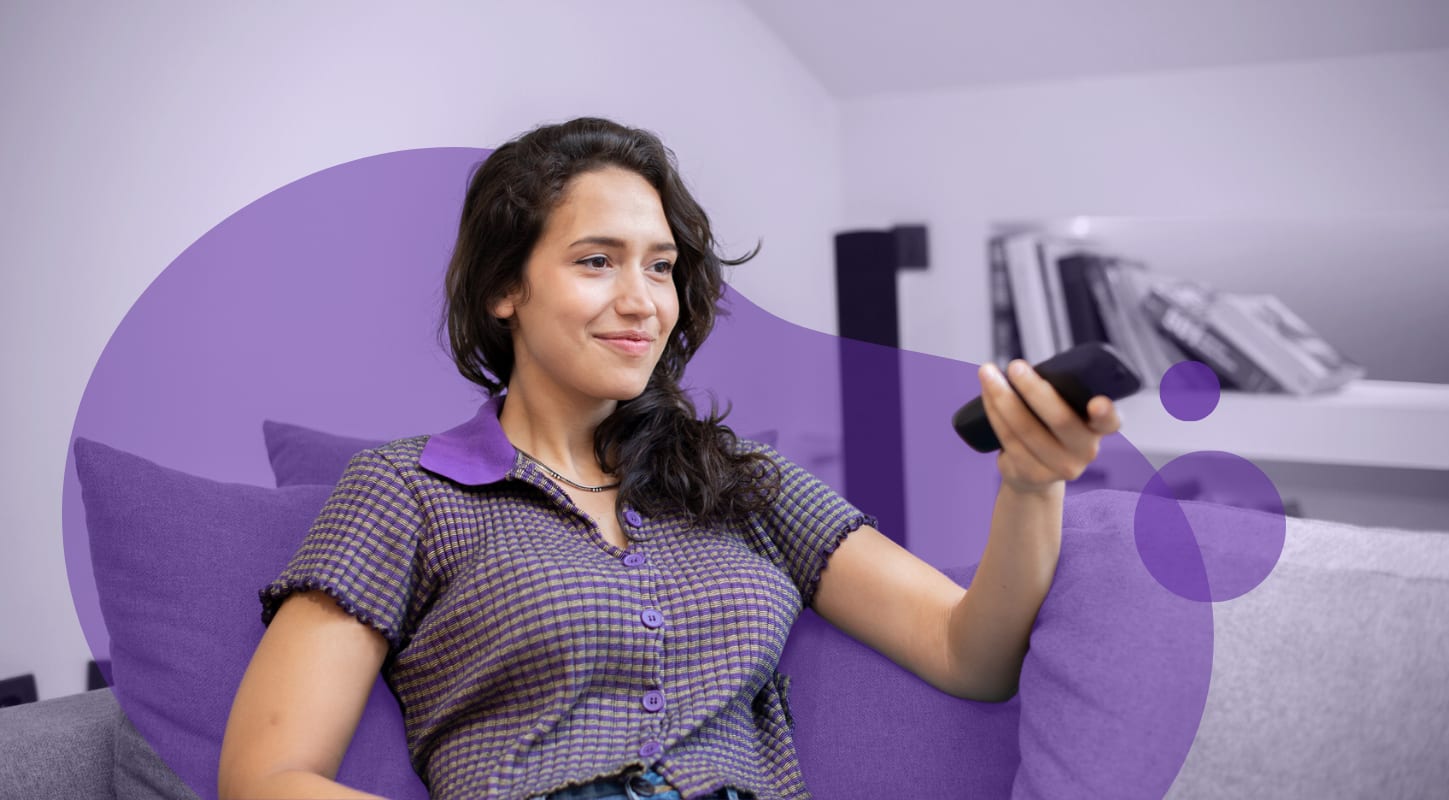 10 Must-See Movies Featuring Nurses
Check out these 10 must-see nurse movies that offer insight into the world of nursing.
NurseJournal.org is an advertising-supported site. Featured or trusted partner programs and all school search, finder, or match results are for schools that compensate us. This compensation does not influence our school rankings, resource guides, or other editorially-independent information published on this site.
Are you ready to earn your online nursing degree?
Whether you're looking to get your pre-licensure degree or taking the next step in your career, the education you need could be more affordable than you think. Find the right nursing program for you.