Free Online Nursing Courses You Can Take Right Now
Learn something new and strengthen old skills with these free online nursing courses and continuing education opportunities.
Are you considering a career in nursing? Get started by taking a free online course from the comfort of your home.
Some online classes cover the same topics as traditional college courses, without the cost. Universities offer these opportunities to connect interested students with additional courses or programs. Free online nursing courses can also keep professionals on top of developments in the nursing field.
Featured Online MSN Programs
Learn about start dates, transferring credits, availability of financial aid, and more by contacting the universities below.
The American Association of Critical-Care Nurses (AACN)
This article, which is eligible for one hour of continuing education credit, is designed for adult and adult-geriatric care nurses. Learners must read the entire article and answer questions to receive credit. The opportunity expires February 1, 2023.
This paper describes the best practices for resuscitating patients experiencing cardiac arrest after heart surgery. It outlines the protocols to follow before starting cardiopulmonary resuscitation and the appropriate use of epinephrine in these circumstances versus other cardiac arrest situations. It also describes the evidence for these protocols and outlines key team roles for clinical staff during these situations, including the role of nursing staff.
---
American Nurses Association (ANA)
This online course is a collaboration between the ANA and Project Firstline, the Centers for Disease Control and Prevention's (CDC) National Training Collaborative for Healthcare Infection Prevention & Control. Nurses can earn 0.75 continuing education credit hours for completing this course. The opportunity to earn credits expires June 8, 2025.
The online course reviews the current science of viral infection and how this applies to nursing practice. Learners refresh their understanding of how viruses cause disease and how to use this knowledge to prevent infections.
---
American Nurses Association (ANA)
This course offers four hours of continuing education credits. The credits expire on December 15, 2024.
The course consists of a set of four podcasts from nurses and organizations addressing health equity. This includes a nurse practitioner (NP) describing how to recognize the signs of human trafficking, experts in preventing Black maternal mortality, a pandemic start-up that offers health screenings for people experiencing homelessness, and a chief diversity officer on partnering with faith-based organizations. Participants can learn about how to establish practices that promote equity.
---
American Nurses Association (ANA)
This course, which offers four hours of continuing education credit through four podcasts, expires on June 30, 2025. The topics include implementing "The Pause," an approach to help staff maintain personal equilibrium and honor their work after a patient dies; how two NPs set up online psychiatry and therapy office in just 45 days to respond to the COVID-19 pandemic and its impact on mental health and access; a nurse executive on building a new organizational hierarchy and culture based on love; and a group of experts on nursing burnout. Learners gain a deeper understanding of mental health and how to foster it as nurses.
---
American Nurses Association (ANA)
This online course was developed by the ANA and Project Firstline, the Centers for Disease Control and Prevention's (CDC) National Training Collaborative for Healthcare Infection Prevention & Control. It briefly covers the fundamentals of infection control and Project Firstline's goals in preventing infections. The course offers 0.5 credit hours. The opportunity to earn continuing education credits expires September 1, 2025.
---
Coursera, University of Minnesota
This course comprises videos, readings, and quizzes and takes approximately 16 hours to complete. Topics include the principles of integrative nursing and how to incorporate the principles, strategies, and assessments in nursing practice. The course has had 5,578 participants as of September 7, 2022, and an average course rating of 4.8 out of 5.0 points. Please note that while the Minnesota Board of Nursing has approved it for 12 continuing education hours, the structure may not meet the guidelines for all boards. Subtitled versions are available in Arabic, French, German, Italian, Portuguese (European), Russian, Spanish, and Vietnamese.
---
ScientiaCME
This course teaches healthcare providers to recognize and meet patients' needs despite social, cultural, and/or linguistic differences. The course's target audience includes physicians, pharmacists, physician's assistants, and nurse practitioners, along with general healthcare workers.
Participants learn to identify and overcome barriers to treating members of the LGBTQ community, nonEnglish speakers, and underserved communities.
This self-paced, online course is available from ScientiaCME, an organization that develops continuing education opportunities for healthcare professionals. ScientiaCME holds accreditation from the Accreditation Council for Continuing Medical Education (ACCME). The American Academy of Nurse Practitioners accepts the American Medical Association (AMA) Physician's Recognition Award (PRA) Category 1 credit from ACCME-accredited organizations as proof of continuing medical education.
---
Centers for Disease Control and Prevention, National Institute for Occupational Safety and Health (NIOSH)
This course from the CDC's National Institute for Occupational Safety and Health explores the risks associated with working long hours. Participants learn to identify the health and safety risks of long shifts and develop workplace strategies to combat these negative effects.
The self-paced program comprises 12 modules split into two parts. Part one focuses on identifying problems related to shift work and long hours, while the second part presents risk reduction strategies. Each module takes 5-20 minutes to complete. The entire program is less than four hours long.
Participants earn 1.7 contact hours for completing the training.
---
Centers for Disease Control and Prevention, National Institute for Occupational Safety and Health (NIOSH)
Each module in this CDC training course helps nurses recognize and prevent violence in the workplace. Participants learn to recognize risk factors, identify behavioral warning signs, and carry out a workplace violence prevention program.
The self-paced course consists of 13 15-minute modules and lasts approximately three hours in total. Modules examine the consequences of workplace violence, risk factors, and prevention strategies for organizations and nurses alike.
Participants earn 2.4 contact hours upon completion.
---
Alison
This course offers strategies for incorporating diet therapy into treatment plans. Nurses learn to create specialized diets for patients as they explore the importance of therapeutic dieting, especially when treating digestive disorders and diseases.
The course's two modules focus on seven topics and take 1.5-3 hours to complete. Course topics include reasons for therapeutic dieting, standard hospital diets, and nurses' roles in diet therapy.
Upon completion, participants get a certificate to share with potential or current employers.
---
Coursera, University of Cape Town
Understanding Clinical Research: Behind the Statistics presents methods for interpreting clinical research results. Ideal for anyone who reads clinical literature, the course introduces common terms and concepts in statistics. Participants gain broader insight into statistical analysis and hypothesis testing.
The 27-hour course is six weeks long, and learners spend 3-6 hours on lessons each week. The curriculum focuses on defining study types, describing data, and understanding statistical analysis. It also teaches hypothesis testing, appropriate test selection, and analyzing the accuracy of results.
Individuals who complete the free course may purchase an optional certificate of completion.
---
Future Learn, The Medical Research Council Versus Arthritis Centre for Integrated Research into Musculoskeletal Ageing
The Medical Research Council Versus Arthritis Centre for Integrated Research into Musculoskeletal Aging developed this course for anyone wondering why bones, joints, and muscles deteriorate due to age. Course participants gain a better understanding of how exercise and diet benefit the musculoskeletal system.
The self-paced program requires three hours of study per week for a total of three weeks. Course content addresses the ways in which age, physical activity, and diet affect the musculoskeletal system. Participants also explore the impact of musculoskeletal aging on both society and the individual's quality of life.
Individuals who finish the course may purchase a certificate of completion.
---
Coursera, University of Pennsylvania
Vital Signs: Understanding What the Body Is Telling Us explores the physiological and anatomical processes behind basic bodily functions. Ideal for current and prospective healthcare professionals, the course takes a holistic look at what underlies vital signs. It also offers effective measurement strategies.
The 13-hour program from the University of Pennsylvania takes six weeks to complete. Each week focuses on a single vital sign, including pulse/heart rate, blood pressure, metabolism, temperature, respiration rate, and pain.
After finishing the course, participants can purchase a certificate of completion.
---
The American Association of Critical-Care Nurses (AACN)
The American Association of Critical-Care Nurses (AACN) offers this introduction to the newest approaches in sepsis management. Participants survey studies and clinical trials to learn about methods involving fluid stewardship, vitamin C, vasopressin, and angiotensin II.
During this one-hour activity, nurses compare the risks of administering colloids and crystalloids, identify techniques to complete bedside assessments, and learn to treat refractory hypertension.
Participants receive one contact hour for completing the session. The AACN is an accredited continuing education provider and offers additional free courses for members.
---
edX, Salisbury University
Salisbury University's course on Alzheimer's disease and dementia was developed for current or future caregivers, nurses, and other healthcare professionals interested in learning more about the disease. Participants learn to identify risk factors and key symptoms and select the best medications and treatment plans.
The self-paced course takes five weeks to complete, with approximately 2-3 hours of material presented each week. Five modules address pathology, risk factors, stages, symptoms, and diagnosis.
Participants may purchase a verified certification after completing the course.
---
Emergency Nurses Association (ENA)
The Emergency Nurses Association (ENA) developed their course on structural racism in healthcare to help professionals understand health inequities. Lessons explore the ways disease may be racialized and how racism affects patient care.
Participants explore the complex relationships among health, science, and race through the lens of current events. ENA holds ANCC accreditation as a continuing professional development provider for nurses, and participants qualify for one AMA PRA Category 1 credit.
---
Presented through Stanford Online, this one-hour course is intended for healthcare professionals, from primary care practitioners to those specializing in fields, such as oncology, psychology, and addiction medicine. Using case studies, participants weigh the risks of taking opioids against the benefits as they learn to safely and effectively taper patients off of pain medication.
Class topics include preparing patients for tapering, determining the signs of addiction disorder, and providing patients with pain management alternatives.
Those who complete the course receive AMA PRA Category 1 credits.
---
The American Nurses Association (ANA)
The American Nurses Association (ANA) developed this class to equip nurses with exhaustion management methods. Nurses learn to combat compassion fatigue and diminish the psychological impact of morally complex situations. They also get techniques for easing burnout and how to manage stress as a nurse. The course helps develop new ways to build durable medical teams.
Participants are taught to maintain resilience and motivation despite increasing demands in the workplace. Lessons introduce concepts from neuroscience and behavioral research that help combat physical and mental fatigue.
The ANA is accredited by the ANCC as a provider of continuing education for nurses, and those who complete the course receive 1.4 contact hours.
---
You might be interested in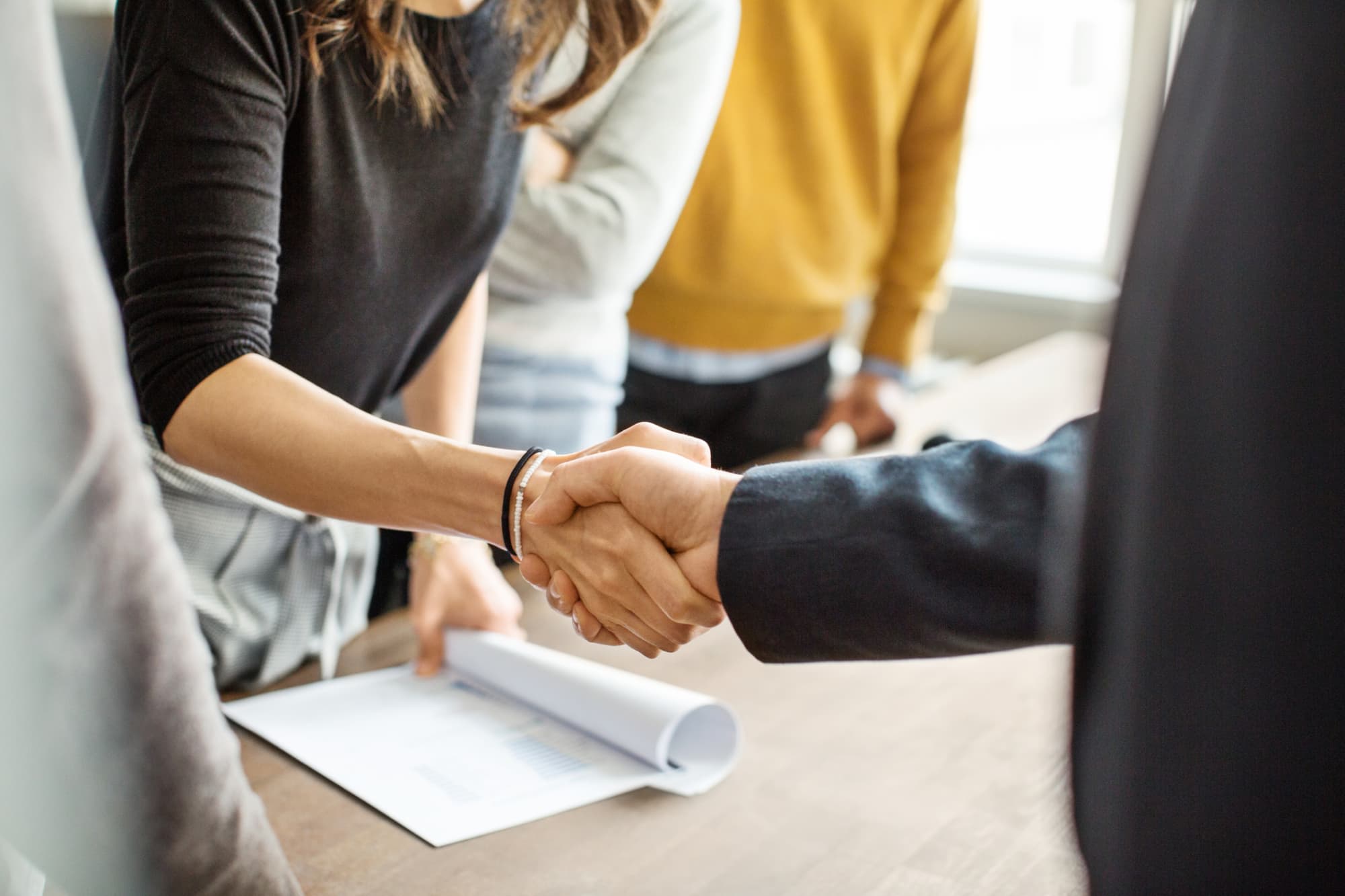 Students Are Fighting Back Against Shuttered Connecticut Nursing Diploma Mill Stone Academy
The state attorney general filed an amended complaint alleging financial, academic, and marketing misconduct at Stone Academy in Connecticut.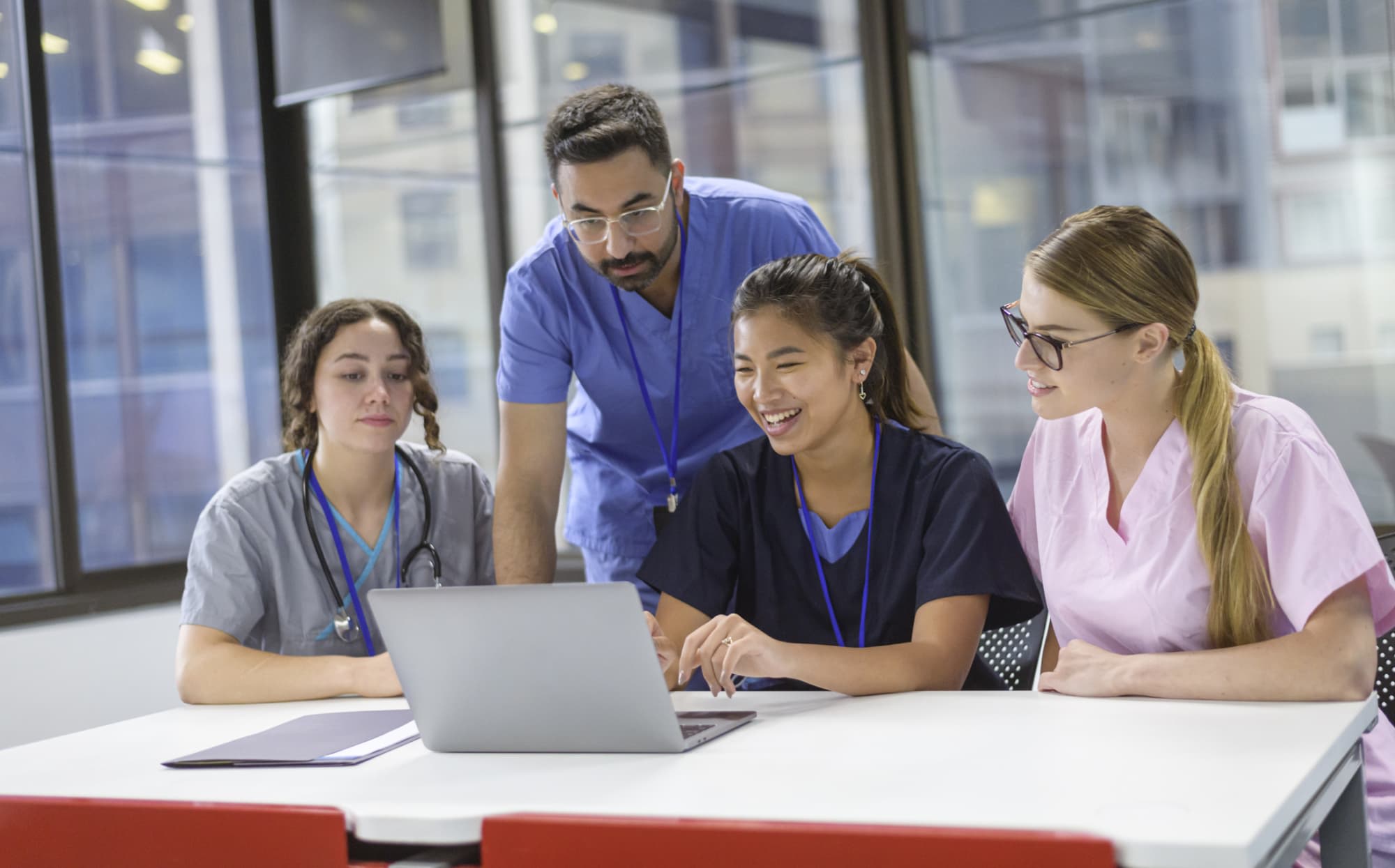 When It Comes to Using AI, Nursing Students Trust Themselves — But Not Their Peers or Administrators
Survey data shows that nursing and health students trust themselves — but not their peers or administrators — to use AI properly.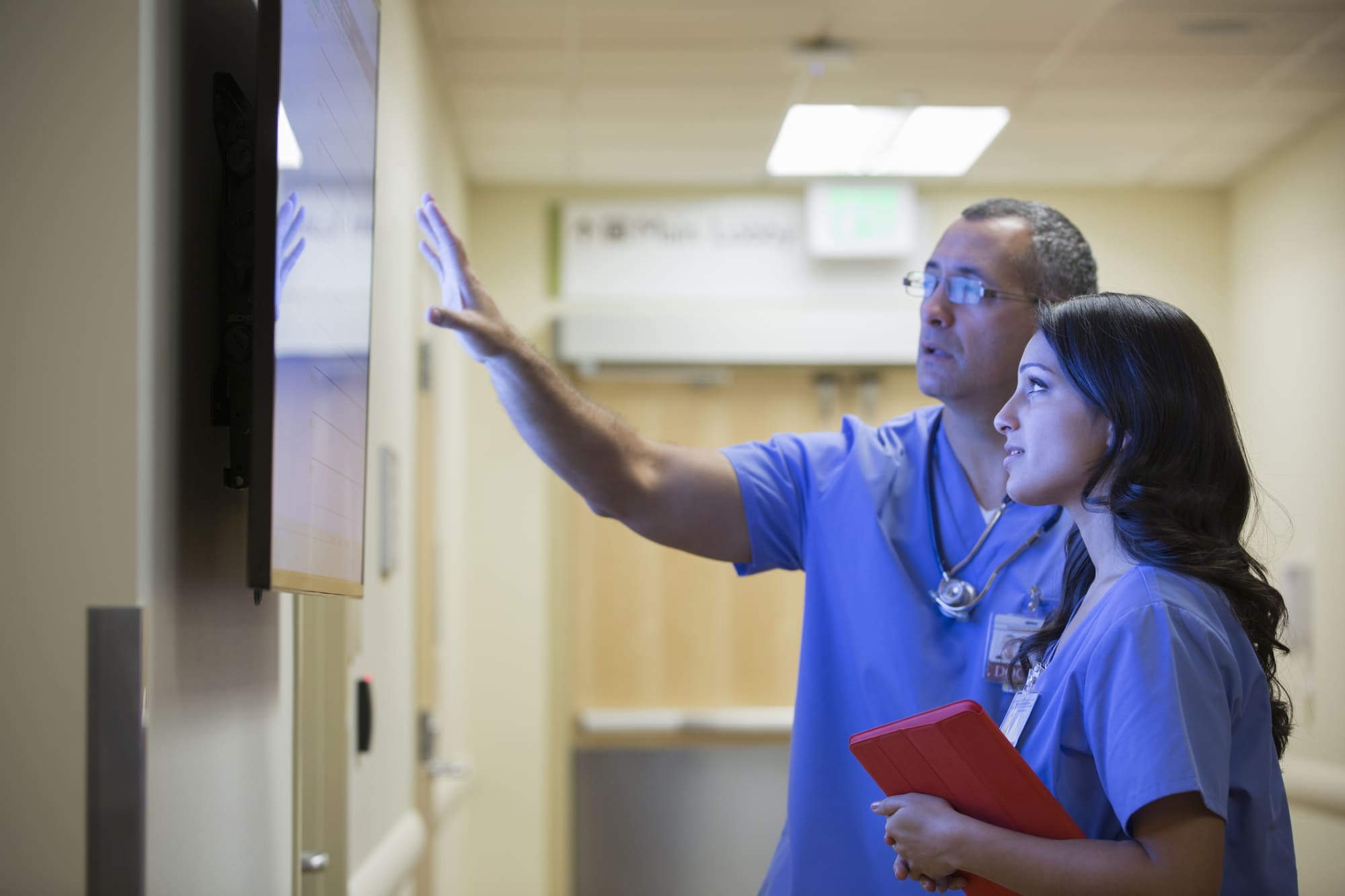 American Nurses Association Backs Nurse-Patient Staffing Ratios
The ANA recently announced its support of mandated nurse-patient ratios. Find out what this means for the nursing workforce.
NurseJournal.org is an advertising-supported site. Featured or trusted partner programs and all school search, finder, or match results are for schools that compensate us. This compensation does not influence our school rankings, resource guides, or other editorially-independent information published on this site.
Are you ready to earn your online nursing degree?
Whether you're looking to get your pre-licensure degree or taking the next step in your career, the education you need could be more affordable than you think. Find the right nursing program for you.