Nurse Staffing Agencies: How to Get on Board With This Growing Trend
Nurse staffing agencies are making headlines in the investment sphere. Learn more about nursing staffing agencies and how they might affect your career.
Nurse staffing agencies are becoming a major investment opportunity.

These staffing agencies have received multi-million dollars of funding.

ShiftMed received $200 million of additional funding this year.
You might think a list of hot investment startups would cover sectors like AI, defense, and aerospace. But a perhaps less likely candidate joined their ranks in August: the nurse staffing agency.
Staffing agency Nursa emerged as a top 10 investment deal in August, receiving $80 million from investors in its latest round of funding.
Nursa is not the only, or even the largest, nurse staffing agency to receive major investment funding recently. For example, ShiftMed, a staffing firm for nurses and home health aides, started with $45 million in October 2021 and received another $200 million this February.
As the nursing shortage continues and more nurses depart the workforce, nurse staffing agencies like Nursa and its competitors are filling the gap. Given the latest investment figures, it seems likely that this funding will continue to play an increasingly larger part in the nursing workforce.
What does the growth in nurse staffing agencies mean for nurses and nursing students? Should you get involved with a nurse staffing agency? Explore how nurse staffing agencies work and the pros and cons of working for an agency.
How Does a Nurse Staffing Agency Work?
It's a classic, vicious cycle: when more nurses leave the workforce because they reach retirement age or feel too much burnout, it reduces the number of available working nurses, which in turn increases burnout.
Agency nurses work for a nurse staffing agency and may be assigned to one or more workplaces and functions. Travel nurses are a form of agency nurses who travel longer distances to fill short-term personnel gaps at facilities around the country. A typical agency nurse tends to stay more local.
Nursing agencies offer various contract types. They may offer short-term or per-diem contracts (typically shorter than six weeks), short-term contracts (6-12 weeks), or even long-term or permanent placements. Pay is typically hourly and may not include benefits.
According to Glassdoor, the average annual salary for agency nurses is $91,609 annually. Some nurses work for a regular employer part-time and for a nurse staffing agency the rest of the time.
Nurse Staffing Agency: Getting Involved
Nurse staffing agencies recruit at nursing schools, through nursing publications and websites, and at their own networks and online vehicles. Finding the right agency for you depends on what you are looking for. Factors to look for include:
What are the pay and benefits?

Do the potential contracts align with your career and work-life goals?

Can you decline any placement that you would rather not work?

Are you eligible for overtime pay?

Can you hold another job or "side gig" while under contract?

What kind of notice do you get before an assignment?

Does the agency provide financial assistance for new training?

Are there opportunities for advancement?
If a nurse staffing agency asks you for an upfront fee, consider it a warning sign. This is not considered a best practice in the staffing industry.
If an agency places nurses at your current workplace, ask them what they like and dislike about their agency.
Nurse Staffing Agencies: The Pros and Cons
There are tradeoffs to agency work compared with more traditional employment.
The pros of working for a nurse staffing agency include:
You may receive higher pay than a regular staff member. Check with each agency to find out what's available to you.

You can try different employers and roles to see what suits you best.

Working for a nurse staffing agency can give you the flexibility to pursue a side gig, spend more time with those you care about, or explore other interests.

You may be eligible for stock options or other financial incentives that nonprofit organizations do not offer.
Some cons of working for a nurse staffing agency may include:
You may find it more difficult to fit into a work culture and make work friends as a short-term staffer.

You may have less choice of assignments and workplaces.

You typically are not eligible for benefits, including paid vacation or health insurance.

You may have unpredictable travel times at an agency.
Demand for nurse staffing agencies is likely to continue growing and creating new opportunities to consider. If you are looking for a variety of assignments and workplaces to explore, a nurse staffing agency may be the ideal choice for you.
You might be interested in
Why Is There a Nursing Shortage?
The U.S. faces a nursing shortage due to an aging population and retiring nurses, creating abundant opportunities for nurses nationwide.
The U.S. Nursing Shortage: A State-by-State Breakdown
To understand the nursing shortage on a national scale, review the most recent data showing the number of nurses in each state compared to state…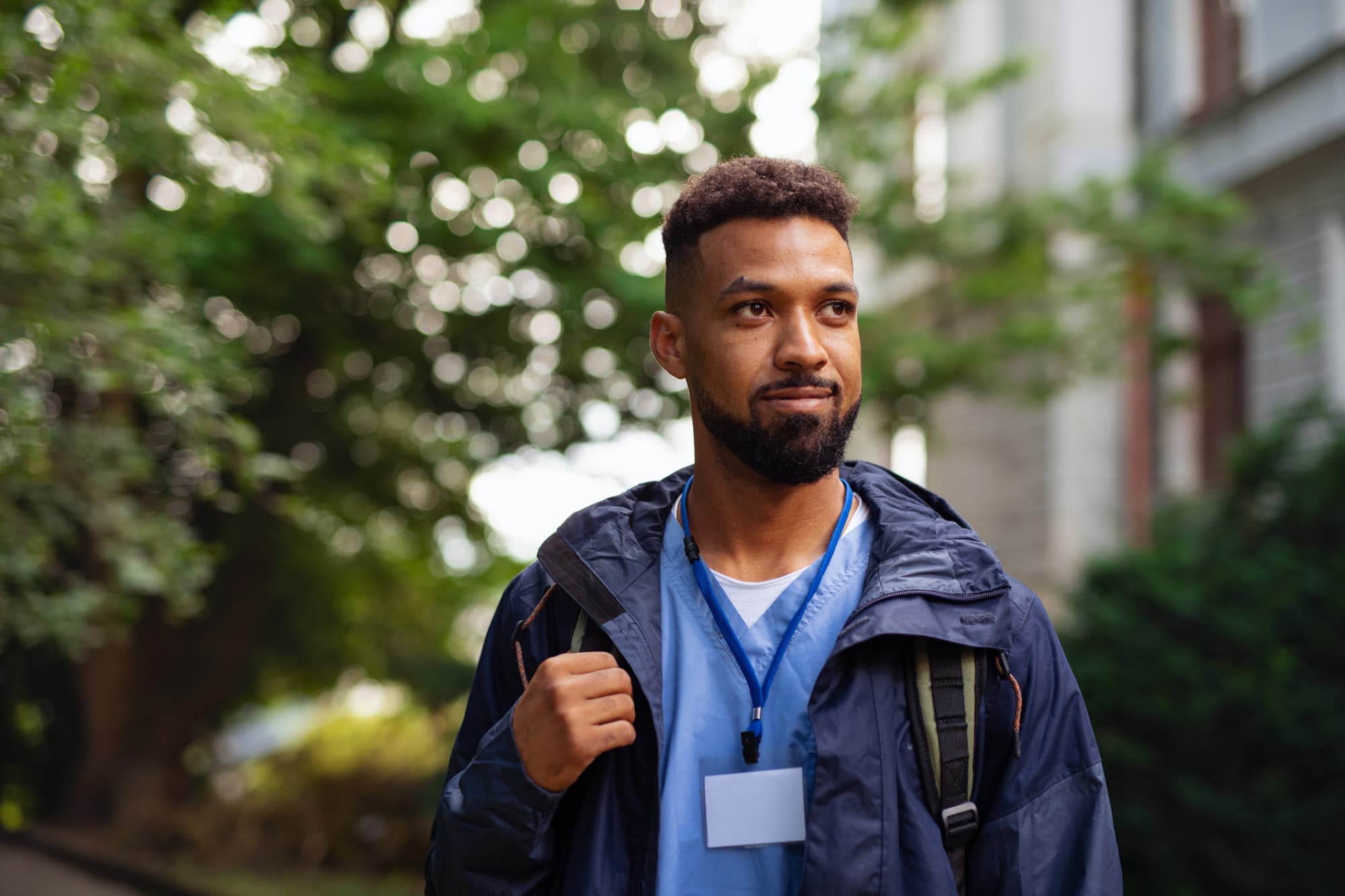 How to Become a Travel Nurse
Find out what you need to know, including the steps to becoming a travel nurse. Learn which nursing specialty areas pay the most, how to…
Edited by
Reviewed by
Our Integrity Network
NurseJournal.org is committed to delivering content that is objective and actionable. To that end, we have built a network of industry professionals across higher education to review our content and ensure we are providing the most helpful information to our readers.
Drawing on their firsthand industry expertise, our Integrity Network members serve as an additional step in our editing process, helping us confirm our content is accurate and up to date. These contributors:
Suggest changes to inaccurate or misleading information.
Provide specific, corrective feedback.
Identify critical information that writers may have missed.
Integrity Network members typically work full time in their industry profession and review content for NurseJournal.org as a side project. All Integrity Network members are paid members of the Red Ventures Education Integrity Network.
NurseJournal.org is an advertising-supported site. Featured or trusted partner programs and all school search, finder, or match results are for schools that compensate us. This compensation does not influence our school rankings, resource guides, or other editorially-independent information published on this site.
Are you ready to earn your online nursing degree?
Whether you're looking to get your pre-licensure degree or taking the next step in your career, the education you need could be more affordable than you think. Find the right nursing program for you.