Which Nurses Will Benefit From Biden's New Income-Driven Loan Repayment Plan?
Student loan forgiveness for nurses is more within reach thanks to the Saving on a Valuable Education repayment plan.
President Biden's new income-driven repayment plan promises to slash monthly payments for many borrowers.

Thanks to the plan, student loan forgiveness for nurses is more within reach.

Practical nurses stand to benefit most, as it will erase their remaining student debt after 20 years of repayment.

Registered nurses, meanwhile, won't see their debt erased at as high a rate.
Practical and vocational nurses, including licensed practical nurses (LPN), may benefit significantly from President Joe Biden's new income-driven repayment (IDR) plan.
An analysis of College Scorecard data from the Urban Institute found that the new Saving on a Valuable Education (SAVE) plan will enable many practical nurses, vocational nurses, and nursing assistants to pay off a lower percentage of their federal student loan balances. Registered nurses (RNs), nursing administrators, nurse researchers, and clinical nurses will, on average, still pay off the entirety of their loans under the SAVE plan.
Borrowers can already take advantage of the new IDR plan's lower monthly payments, even though the SAVE plan won't be available until July 2024.
SAVE is a revamped version of the Revised Pay As You Earn (REPAYE) plan, established in 2015. The most significant difference between the two plans is that SAVE increases the income exemption to 225% of the poverty guideline. All income less than 225% of the poverty line won't factor into a borrower's monthly payment calculation — resulting in lower payments for participating borrowers. The REPAYE plan only exempted income up to 150% of the poverty line.
The change means that nursing positions with lower wages stand to benefit the most.
Under the SAVE plan, the U.S. Department of Education will grant student loan forgiveness for nurses' remaining balance after 20 years of continual repayment. The Urban Institute found that the SAVE plan will significantly reduce the percentage of borrowers who fully repay their loans compared to previous IDR plans, essentially putting money back into their pockets.
This change will benefit practical nurses, vocational nurses, and nursing assistants compared to the Pay As You Earn (PAYE) plan. PAYE is one of four existing IDR plans and is similar in most ways to the REPAYE plan.
The typical RN graduate won't see as much of a difference over the lifetime of their loan.
The Urban Institute calculated these figures using borrowers' median debt and salary from various nursing programs across the country, including bachelor's, associate's, and credential program data. The analysis only includes full-time employees who have completed a degree.
It's worth noting that these estimates anticipate a borrower will make continual payments over 20 years to earn student loan debt forgiveness for nurses.
Nurses, however, may qualify for debt relief sooner through Public Service Loan Forgiveness (PSLF). This program erases a nurse's outstanding federal student loan debt if they work for a nonprofit or government entity for at least 10 years and continue to make payments on their loans while on IDR.
The SAVE plan could result in significantly more debt forgiveness for nurses.
Payments under the SAVE plan will drop even lower. The full plan, slated for launch on July 1, 2024, will also lower the percentage of discretionary income borrowers have to pay each month from 10% under REPAYE to between 5% and 10% under SAVE.
You might be interested in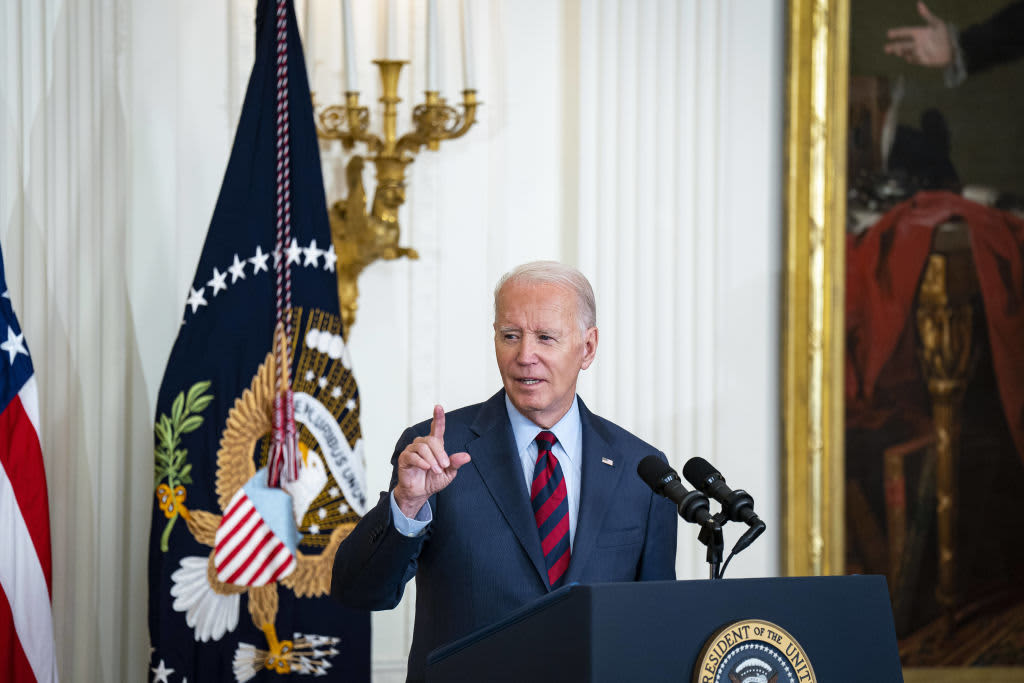 The White House's $100 Million Commitment to the Nursing Workforce: What Nurses Need to Know
Inside President Joe Biden's $100M investment in the nursing workforce and nursing education.
Licensed Practical Nurse (LPN) and Licensed Vocational Nurse (LVN) Program Overview
Learn about how to become an LVN or LPN, including admission materials, program requirements, work settings, earning potential, and long-term advantages.
Reviewed by
Our Integrity Network
NurseJournal.org is committed to delivering content that is objective and actionable. To that end, we have built a network of industry professionals across higher education to review our content and ensure we are providing the most helpful information to our readers.
Drawing on their firsthand industry expertise, our Integrity Network members serve as an additional step in our editing process, helping us confirm our content is accurate and up to date. These contributors:
Suggest changes to inaccurate or misleading information.
Provide specific, corrective feedback.
Identify critical information that writers may have missed.
Integrity Network members typically work full time in their industry profession and review content for NurseJournal.org as a side project. All Integrity Network members are paid members of the Red Ventures Education Integrity Network.
NurseJournal.org is an advertising-supported site. Featured or trusted partner programs and all school search, finder, or match results are for schools that compensate us. This compensation does not influence our school rankings, resource guides, or other editorially-independent information published on this site.
Are you ready to earn your online nursing degree?
Whether you're looking to get your pre-licensure degree or taking the next step in your career, the education you need could be more affordable than you think. Find the right nursing program for you.