Credit: HRAUN / Getty Images
Travel nurses are adventurers by nature, which can increase their risk of challenging situations.

Making smart decisions and following safety tips for travel nurses can help ensure you enjoy your next travel nursing assignment.

These 15 safety tips are simple, effective, and don't take much time for you to prepare.
By nature, travel nurses are adventurous. Many take assignments in cities where they have no family or friends. While exciting, an unfamiliar territory can present unwelcome situations.
You don't have to give up the adventure of traveling across the country solo. But, it's important that as a travel nurse, you know how to maintain your safety — no matter where you are. Consider the following safety tips for travel nurses shared by our contributors.
The Rise in Travel Nurses
You're likely familiar with the significant shortage of nurses that existed well before the COVID-19 pandemic. However, the added stress on hospitals and outpatient clinics during the pandemic highlighted the problem and made it worse. Hospitals were desperate to fill their staffing needs as the number of inpatients rose precipitously.
Many healthcare organizations turned to travel nurses to help them care for patients and fill the staffing gaps. Repeated surges of COVID-19 contributed to nurse burnout. During the pandemic, the costs associated with hiring a travel nurse rose significantly. Some travel nurses were making up to $10,000 per week.
Even as inpatient numbers decline and travel nurse rates fall with it, experts estimate some travel nurses will make up to $200,000 per year. The potential compensation for travel nurses, coupled with the opportunity for adventure, contributes to travel nursing's appeal.
15 Safety Tips for Travel Nurses
If you're considering becoming a travel nurse or preparing for your next travel nurse assignment, these tips will help you remain safe.
Sébastien Long, CEO of Lodgeur, a short-term rental company in Houston, cautions travel nurses to find living arrangements that do not place them in unsafe situations. He recommends large, professionally managed apartment communities with security measures.

"These include video surveillance systems, gated and enclosed parking garages, restricted access to residential areas, and often a courtesy officer (police) that lives on site. And there's safety in numbers, of course," he says.

He recommends renting only from places that require a background check. If you are searching online, also look for reviews on the property and the property manager.

Try not to choose ground floor units, but if you must, use a door alarm that hangs on the door handle and sounds an alarm when someone tries the handle.

Keep Important Phone Numbers Handy

Before leaving home, it's best to gather a list of phone numbers you may need in case of an emergency. Include phone numbers for your friends and family, insurance carriers, personal care physician, and any medical specialists. It's important to include the phone numbers of your credit card companies in case they are lost or stolen.

Keep Important Documents Close

Gather documents you may need, including identification documents, driver's license, nursing license, and proof of medical and car insurance.

Share Your Travel Plans With Friends and Family

You'll want to share your travel plans with friends and family. They should know the routes you're taking and any hotels where you're staying. Share your updates frequently.

Understand Crime in the Area

Research the areas where you'll be living and working using crime mapping tools. Benjamin Gibson, PharmD, travels as a healthcare professional. He recommends you also check where registered sex offenders are living near your temporary home.

Travel With a First-Aid Kit

Gibson also suggests travel nurses put together a first-aid kit to keep in their car and another in their home. Travel nurses should have the necessary tools to care for cuts, sprains and strains, and splinters.

This defensive device can temporarily stop a threat and allow you to flee. They are often small enough to fit in a purse or pocket. Check with the laws in the area you're living to ensure it's legal to carry it where you live.

Keep a Spare Blanket in the Car

No matter how hot or cold the weather, keep a blanket in your car. In cold weather, it can help you stay warm if the car breaks down while you're waiting for roadside assistance. In hot weather, a blanket can help in case of shock after a car accident.

Invest in Roadside Assistance

Getting stuck in a strange city without support can be overwhelming. Your car insurance may include roadside assistance. If not, be sure to purchase a policy that will help change a tire, jump-start your car, or tow it to a garage if your car breaks down.

Parking in well-lit areas reduces your risk of being attacked. Avoid parking near large vans or trucks as this obstructs your view and makes it difficult to see a potential attacker.

Keep One or Both of Your Hands Free

Nurses tend to carry many items to and from work. When walking to and from your car, avoid carrying items that prevent you from using a hand — whether to reach your phone, keys, pepper spray, or defend yourself.

Know where you're going and don't get lost in unsafe areas. The best way to do that is to use your GPS to map your trip around town.

Have a Confident Attitude and Trust Your Instincts

Walking with a confident attitude as a travel nurse can put off strangers who have the intention of causing you harm. Nurses should also believe in their instincts. If something feels wrong, trust that feeling.

Use a Location-Sharing Service

When you are traveling to your destination or you've arrived and are working, use a location-sharing service with a trusted friend or family member. In case of an emergency, someone will be able to locate you if you have your phone with you.

Use Your Voice in Uncomfortable Situations

You are responsible for your health and safety. You must use your voice if you find yourself in a situation that threatens your safety. In many cases, you can influence the outcome by being outspoken and forthcoming.
Be Safe and Enjoy Your Next Travel Assignment
Travel nursing offers you the opportunity to visit states when they offer the most to travelers. For example, you can choose a state where you can ski in the winter as a travel nurse, relax on the beaches in the summer, enjoy the turning leaves in the fall as a travel nurse, and see the blooming flowers in the spring traveling as a nurse.
Travel nursing is an exciting and adventurous career. You'll make some amazing memories and meet people who can be your friends for years. Although living and working outside your comfort zone can present challenges, following travel nurse safety tips can help prevent problems. As you prepare for your next assignment, keep these tips in mind.
Meet Our Contributors
Sébastien Long, CEO
Sébastien Long, CEO and founder of Lodgeur, spent the first decade of his career traveling the world digitizing banks and their operating models across five continents. Looking for a new challenge, he started an executive MBA at the University of Cambridge and helped two Silicon Valley unicorns come to Europe. Although hospitality is in his DNA, he's a banker by training. Sébastien's experience comes from modernizing banks like HSBC: developing more customer-centric operations, improving risk management, and fighting financial crime. This background is useful in Lodgeur's mission to provide an operating system that combines hospitality operations and multifamily apartment assets.
Benjamin Gibson, PAHM, PharmD
Benjamin Gibson is an award winning, multistate licensed pharmacist. He's been featured in many publications. He's also a best-selling book author, international podcast host, international newspaper reporter, and health coach blending technology with a nutrition focus. He's currently working on a book regarding the role of probiotics to prevent diseases.
You might be interested in
How to Become an International Travel Nurse
International travel nursing offers great pay and adventure. Take these steps to get your first international assignment.
Reviewed by
Our Integrity Network
NurseJournal.org is committed to delivering content that is objective and actionable. To that end, we have built a network of industry professionals across higher education to review our content and ensure we are providing the most helpful information to our readers.
Drawing on their firsthand industry expertise, our Integrity Network members serve as an additional step in our editing process, helping us confirm our content is accurate and up to date. These contributors:
Suggest changes to inaccurate or misleading information.
Provide specific, corrective feedback.
Identify critical information that writers may have missed.
Integrity Network members typically work full time in their industry profession and review content for NurseJournal.org as a side project. All Integrity Network members are paid members of the Red Ventures Education Integrity Network.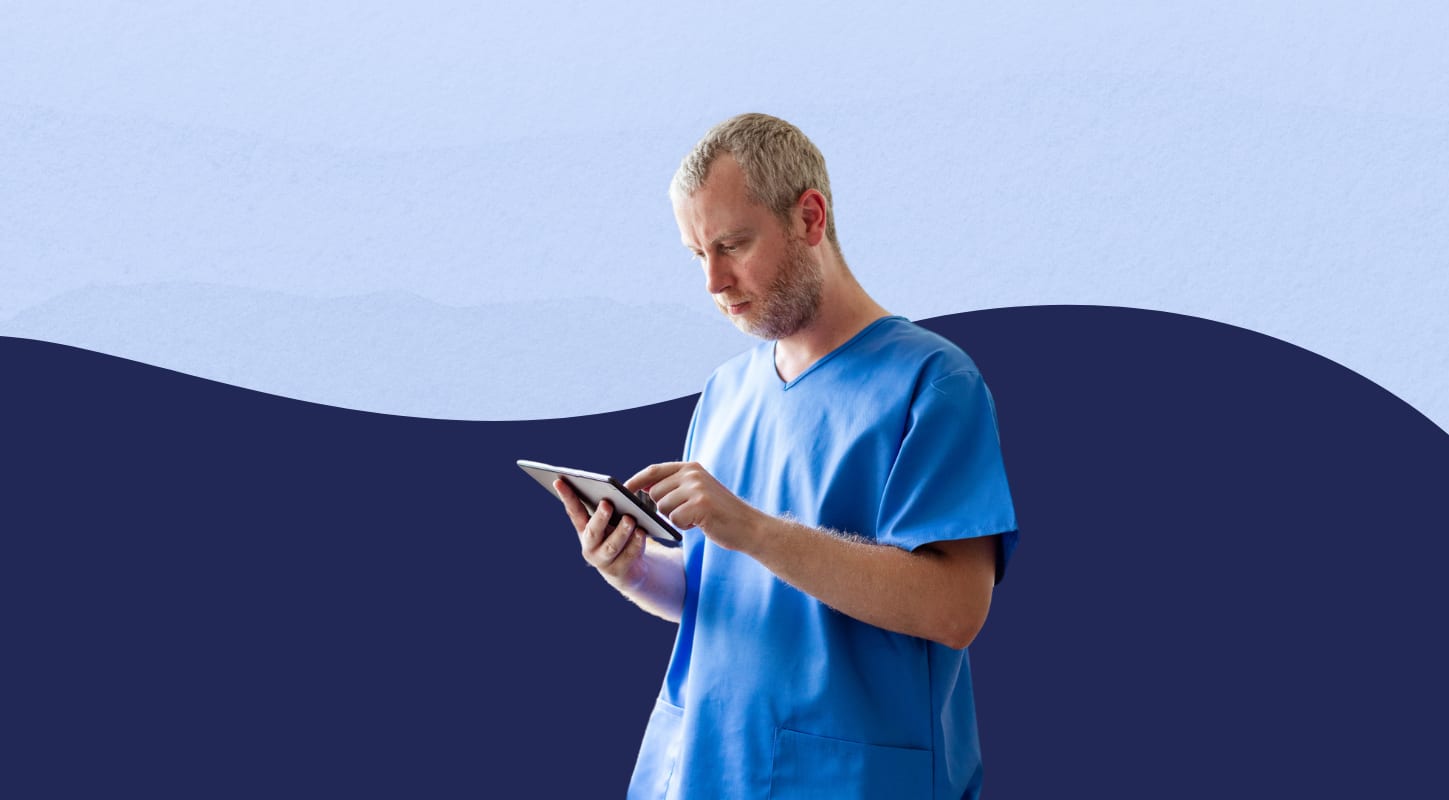 6 Tips for Negotiating Your Travel Nurse Contract
Travel nursing is a fluid environment as patient populations are in flux across the country. Use these tips to improve your contract and benefits package.
NurseJournal.org is an advertising-supported site. Featured or trusted partner programs and all school search, finder, or match results are for schools that compensate us. This compensation does not influence our school rankings, resource guides, or other editorially-independent information published on this site.
Are you ready to earn your online nursing degree?
Whether you're looking to get your pre-licensure degree or taking the next step in your career, the education you need could be more affordable than you think. Find the right nursing program for you.