Credit: Halfpoint / Getty Images
Nursing shortages around the U.S. have increased opportunities for travel nursing.

Some states require you to get a license to practice within that state.

There are advantages and disadvantages to travel nursing to consider.
Hospitals around the country are facing nursing shortages that began well before the pandemic. As these shortages grow, so do the salaries hospitals pay travel nurses to fill the spots. The shortages across the U.S. have opened a unique opportunity for the travel nursing industry.
Nurses around the country are packing their bags and getting ready to work for 8-26 weeks in a new location. Several factors can impact your decision if you're thinking about becoming a travel nurse. One factor is your destination.
When you live in a new town, city, or country for up to 26 weeks, you want to be sure the place you choose is one you'll enjoy. In this article, find seven top states to consider as you make your fall travel nursing plans.
These states were chosen based on scenery, weather, and events during the fall season.
7 Best States for a Fall Travel Nurse Assignment
The travel nursing industry grew by 35% from 2019-2020, and experts expect it to grow another 40%. One of the positive effects of the growth of travel nurse careers has been the expansion of states that are now part of the Nurse Licensure Compact (NLC).
In basic terms, this is an agreement between states so nurses can practice in other NLC states without needing an additional nursing license. To date, there are 39 active NLC states, five with pending legislation and two awaiting implementation.
If you are considering a travel nurse position, there will likely be an opening in the location of your choice. These are seven of the best states for travel nurse fall assignments and factors you might consider as you choose your post, including whether the state participates in the NLC.

Source: SeanPavonePhoto / Getty Images
Vermont
Vermont is an NLC state and may "do" the fall season better than any other state in the U.S. Nurses are treated to charming small towns with covered bridges and farmer's markets. You'll experience some of the best apple cider donuts you've ever tasted; you can hike through the Green Mountains against a backdrop of fall scenery that you've never imagined possible.
If you love maple candy, then Vermont may be the destination you've been looking for. The state's fall foliage has almost mythical status. Biking, hiking, history, and Vermont apples round out the beauty the state has to offer in the fall.
The University of Vermont Medical Center is located in Burlington along the shores of Lake Champlain. The hospital is ranked No.1 in Vermont by U.S. News & World Report with a high-performing ranking in 10 procedures and conditions.
Source: marcoisler / Getty Images
North Carolina
The western side of North Carolina is near the Blue Ridge Parkway and the Appalachian Trail, while the eastern coast borders the Atlantic Ocean. The fall season is spectacular in North Carolina. The last completed section of the Blue Ridge Parkway is also the most photographed in the fall.
The Biltmore estate in Asheville is called "America's Castle" and affords some splendid views as the leaves turn color in the fall. If you crave outdoor activities, visit Julian Price Park at the foot of Grandfather Mountain or Stone Mountain State Park with more than 18 miles of trails and 20 miles of trout fishing. Upper White Water Falls offers an easy 1.3-mile hike to a beautiful view of the tallest waterfall in North Carolina.
North Carolina is one of the NLC states and boasts several nationally ranked hospitals. Duke University in Durham, the University of North Carolina in Chapel Hill, and Atrium Health Carolinas Medical Center in Charlotte offer nurses the opportunity to stretch their skills and gain a few more.
Source: uschools / Getty Images
California
With over 163,000 square miles, California has a lot to offer traveling nurses in the fall. For great fall color, you'll want to visit Bishop Creek Canyon, Yosemite National Park, and McArthur-Burney Falls Memorial State Park.
Sonoma, north of San Pablo Bay and west of Sacramento, is wine country. In the fall months, the area is filled with vibrant foliage. Try a ride on the open-air Napa Valley Wine Trolley or an easy hike on the Bodega Head Trail for ocean and bay views.
California boasts 16 nationally ranked hospitals, including Cedars Sinai, UCLA Medical Center, Stanford Hospital, and UC Davis Medical Centers.
However, California has not taken any action to join the NLC, so travel nurses must apply for a nursing license in California to practice.

Source: Dan Thornberg / EyeEm / Getty Images
Minnesota
Minnesota is the 12th largest state with over 87,000 square miles. Located along the U.S. and Canada border between North Dakota and Wisconsin, the winter months are often icy cold. However, in the fall, Minnesota comes alive with fall foliage bordering nearly 10,000 lakes.
The fall brings lower levels of humidity and a much lower bug population. During the fall you can enjoy college football, pumpkin patches, apple orchards, and Oktoberfest. The skies are clear, and the temperatures are manageable.
Minnesota is not part of the NLC and has no pending legislation. However, for nurses looking for a professional challenge, there are three nationally ranked hospitals: Mayo Clinic in Rochester, Abbott Northwestern in Minneapolis, and CentraCare — St. Cloud in St. Cloud.
Source: Lightvision, LLC / Getty Images
Colorado
This state combines the Great American Beer Fest and Broncos football with some of the most majestic natural beauty in the country. An abundance of cloudless days makes the changing colors of fall even more vibrant. You can easily get to a high vantage point to enjoy the view.
The snow falls early in Colorado, so you can be skiing before December while enjoying a backdrop of fall color. During the fall months, you might choose a high-altitude hike, bike ride, or a long soak in one of the state's famous hot springs.
The state is part of the NLC, an advantage for the two nationally ranked hospitals in Loveland and Aurora. Nurses can also choose from 10 other high-performing hospitals if they are searching for a destination with a professional challenge.
Source: Michael Lee / Getty Images
New York
The weather is cooler, and the air is crisp. If it's city life you're after, New York City offers everything you could imagine: shops, museums, world-class theater, and an immense park in the center of the city. You'll enjoy it all in New York City.
Upstate New York is north of the city and borders Canada. The parkland and mountains' expanse offer travel nurses various outdoor activities, fall foliage, and nearby city living.
As of August 2022, NLC legislation is pending in New York. Nurses can choose from 13 nationally ranked hospitals scattered throughout New York City. On the west side of New York state, Buffalo, Rochester, and Syracuse all have high-performing hospitals that offer nurses the best of rural and city living.
Source: DOUGBERRY / Getty Images
Arizona
If you're looking for Native American history, fall leaves, and outdoor recreational activities, then look no further than Arizona. Flagstaff, north of Phoenix and just south of the Navajo Nation, is close to the Petrified Forest National Park, Painted Desert, Grand Canyon National Park, and Wupatki National Monument.
Phoenix offers pedal cab tours, cutting-edge cuisine, and hiking through the McDowell Sonoran Conservancy with over 225 miles of trails and 30,580 acres of pristine beauty. From a hot air balloon, you'll see the Sonoran Desert, local wildlife, and beautiful landmarks.
Complete your travel nurse assignment with a visit to Merkin Vineyards and shopping in an outdoor market.
Arizona has implemented the NLC, making your travel assignment much easier. Consider working at the Mayo Clinic in Phoenix or one of the other high-performing hospitals in Arizona.
Tips for Travel Nurses
You may be tempted to take a travel nurse assignment for the higher salary potential or the romantic allure of traveling to faraway cities. But you may also face some challenges.
Travel nurses must be flexible and adaptable to most situations. They move to a new hospital nearly every 8-26 weeks, and they must quickly acclimate to working with a new team in a different environment. Everything varies, including the parking and the computer systems.
Consider signing up for your hospital's float team before becoming a travel nurse. This can give you an idea of how it feels to routinely move into a different situation. If you don't like floating, it's a fair bet you won't like being a travel nurse. You can also try networking with nurses to chat with or meet a travel nurse.
You'll want to prepare for your travel nurse assignment in several more ways. For example, living far away from friends and family and learning how to navigate a new city can be stressful. Remember to establish and maintain routines that help bring consistency into your life.
Talk to the nurses on your unit to help find healthcare providers and self-care for nurses options you'll need from city to city. Making appointments for a teeth cleaning, haircut, or prescription refills can take more time in a new place.
Finally, you'll be able to pick up more assignments if you have the experience and nursing certifications hospitals are looking for. The more versatile your experience and skills, the easier it is to get the prime assignments.
You might be interested in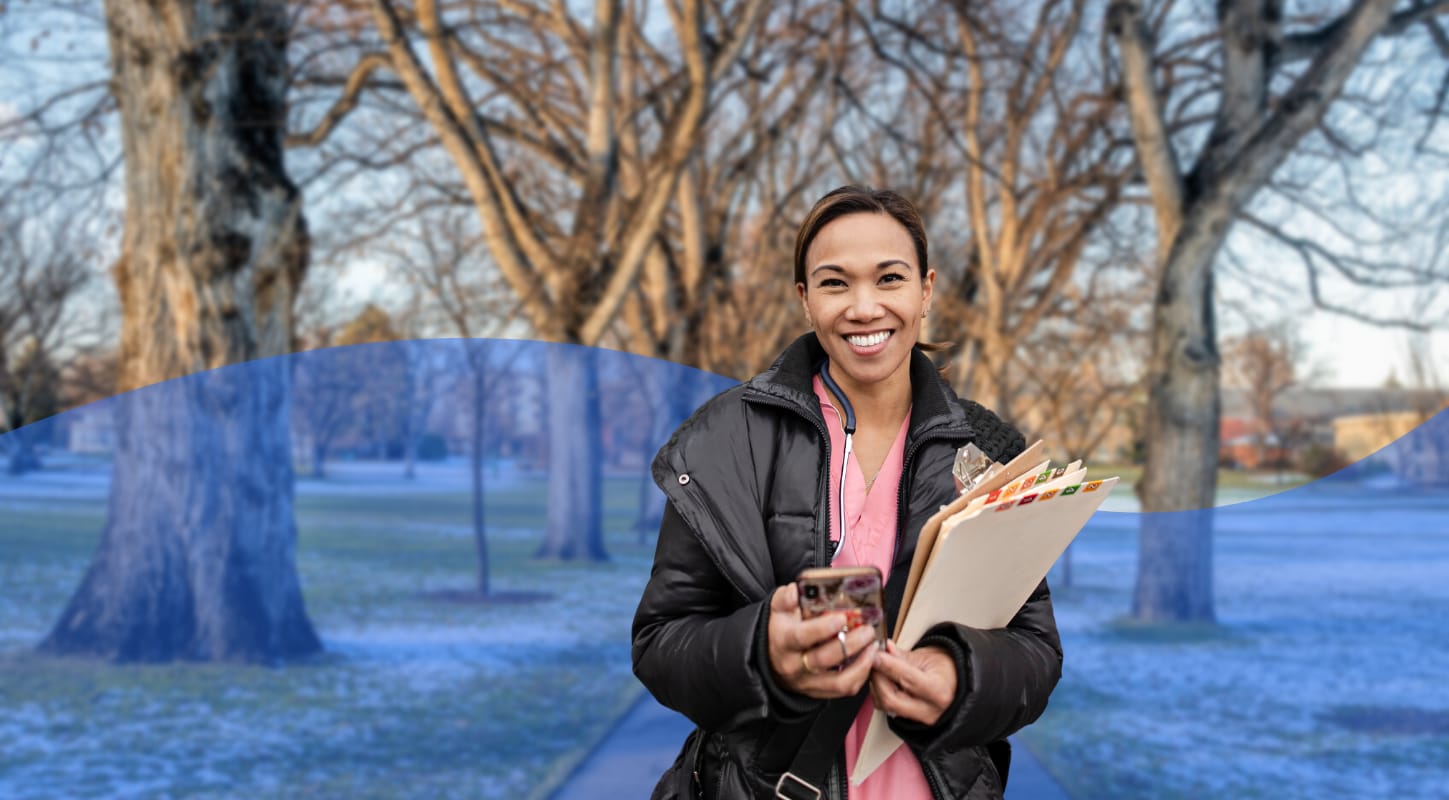 The 7 Top States for Travel Nurses (Winter)
Choosing a winter travel assignment can be overwhelming. Narrow your choices based on scenery, weather, activities, and nursing care.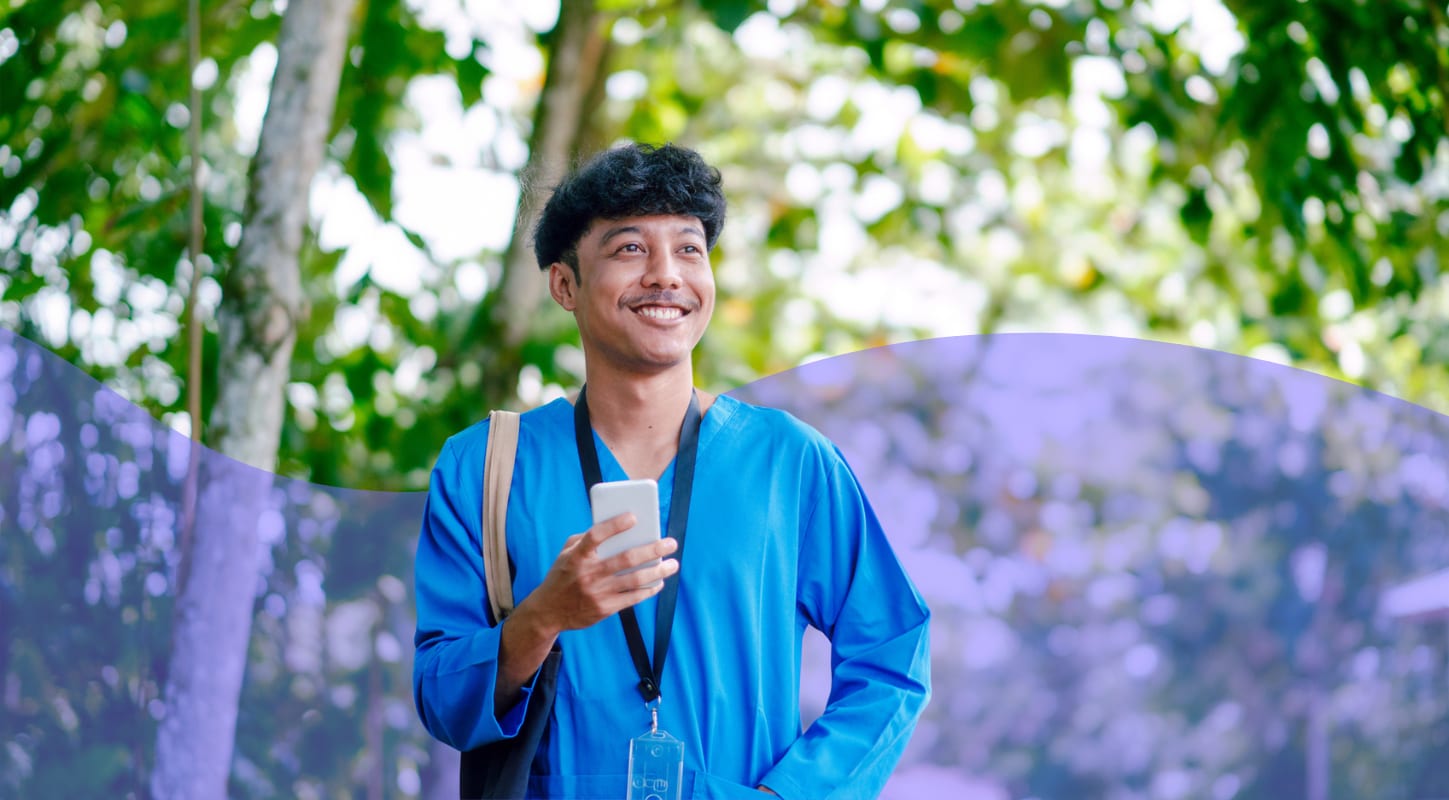 The 10 Top States for Travel Nurses (Spring)
Travel nurses can fully enjoy the experience of a different location without living out of their suitcase. Consider these 10 states for spring travel.
What Is a Travel Nurse?
Do you dream of both exploring new places and working as a nurse? Here's everything you need to know to become a travel nurse.
Reviewed by
Our Integrity Network
NurseJournal.org is committed to delivering content that is objective and actionable. To that end, we have built a network of industry professionals across higher education to review our content and ensure we are providing the most helpful information to our readers.
Drawing on their firsthand industry expertise, our Integrity Network members serve as an additional step in our editing process, helping us confirm our content is accurate and up to date. These contributors:
Suggest changes to inaccurate or misleading information.
Provide specific, corrective feedback.
Identify critical information that writers may have missed.
Integrity Network members typically work full time in their industry profession and review content for NurseJournal.org as a side project. All Integrity Network members are paid members of the Red Ventures Education Integrity Network.
NurseJournal.org is an advertising-supported site. Featured or trusted partner programs and all school search, finder, or match results are for schools that compensate us. This compensation does not influence our school rankings, resource guides, or other editorially-independent information published on this site.
Are you ready to earn your online nursing degree?
Whether you're looking to get your pre-licensure degree or taking the next step in your career, the education you need could be more affordable than you think. Find the right nursing program for you.