Strike Nurse: To Be or Not to Be?
Nurses all over the country are striking for better work conditions. Learn more about the pros and cons of strike nursing.
Strike nurses are a special type of travel nurses who cross picket lines and work during a nursing strike.

The advantages of strike nursing can include high pay and ensuring patients don't suffer due to a strike.

An important disadvantage of strike nursing is bullying or harassment from members of the nursing community who may feel that strike nursing is selfish and undermines nurses pushing for change in the work environment.
Nurses across the country are striking in record numbers, utilizing their unions to fight for better pay, better benefits, and safer working conditions for patients and staff.
When nurses strike, hospitals are forced to fill the gap with a specific type of travel nurse known as a "strike nurse." Strike nursing contracts can be extremely lucrative for the nurses who take them — but come at the cost of becoming a virtual pariah within the nursing community.
Consider the ongoing strike at Robert Wood Johnson University Hospital (RWJUH) in New Jersey, which recently eclipsed the three-month mark. The hospital's CEO, Alan Lee, recently revealed in a letter that they had spent $103 million on replacement nurses since the strike began on August 4.
The strike has gained national attention. Senator Bernie Sanders of Vermont recently held a field hearing regarding the strike. A meeting which, perhaps unsurprisingly, was not attended by any RWJUH officials.
In a testament to anti-strike-nurse sentiment, Carol Tanzi, RN, BSN, a striking pediatric recovery room nurse with RWJ Barnabas Health, said during the hearing that "spending $100 million on replacement workers is not the answer. These scabs are money-driven just by the nature of what they do." The statement received loud applause from others in attendance.
It's easy to see why strike nursing can be a polarizing topic within the nursing community. If you are considering becoming a strike nurse, here is a closer look at the process and its pros and cons.
What Is a Strike Nurse?
Strike nurses, who, like many workers who cross picket lines, are sometimes derogatorily referred to as "scabs." They are a special type of travel nurse who specifically takes contracts at hospitals with planned nursing strikes. Depending on the length of the strike, these contracts can last anywhere from a few days to several weeks or even longer, depending on the strike and the institution's needs.
Because strike pay is generally categorized as a type of crisis or hazard pay, strike nurses are offered premium compensation for these contracts. Airfare, transportation, housing accommodations, and even meal allowances are usually provided.
This means that strike relief nurses can make considerably more in compensation compared to what staff nurses were making at the same hospital before going on strike.
What Are the Pros and Cons of Becoming a Strike Nurse?
Opinions on strike nursing vary widely within the nursing community, and there are certainly ethical considerations involved. Ultimately, the choice to support strike nurses comes down to your personal and professional goals and values.
Here are some notable arguments both supporting and opposing strike nursing:
Pros of Strike Nursing
Patient Safety.

By replacing nurses during a strike, strike nurses ensure that patients continue to receive necessary medical care. Filling staffing gaps due to a strike decreases the risk of patient harm or death.

Ethical Responsibility.

Some strike nurses believe they have a duty to care for patients, despite labor disputes. They may feel they are advocating for and protecting patients by caring for them during a strike when other nurses will not.

Lucrative Pay.

There is no denying that a high salary is a significant benefit of strike nursing. Some strike nurses feel they must do what makes the most sense financially for themselves and their families.
Cons of Strike Nursing
Bullying and Harassment.

Strike nurses are often unpopular figures within the nursing community, and that can result in bullying and harassment, especially online. Some nurses believe that by crossing picket lines, strike nurses undermine negotiation efforts for their own financial gain. The emotional and social implications of working during a strike are often the biggest drawbacks of strike nursing.

Demanding Hours.

Due to the unpredictable nature of strikes, strike nursing contracts often demand more than 40 hours per week. Since strike contracts are open-ended, you may be required to work these intensive hours for weeks or months until the strike ends.

Potentially Poor Patient Outcomes.

Some critics of strike nursing believe that patient care may suffer when temporary strike nurses take over due to their lack of familiarity with the facility.
How Do I Become a Strike Nurse?
Most strike nurses find their contracts through travel nursing agencies. Reaching out to nursing agency recruiters is a good way to start the process, but be sure to tell them you are specifically interested in strike nursing assignments.
Here are some agencies that specialize in strike positions:
Another way to find strike nursing opportunities is through watching the local and national news and following news websites. Labor disputes are often picked up by news outlets, so this can give you a heads-up on which hospitals may need your assistance with an upcoming strike.
At the end of the day, nursing strikes are complex events, and nurses are ultimately striking for better conditions for both themselves and their patients. While strike replacement nurses can undermine those efforts in some cases, the high pay and concern for patient safety are strong arguments for accepting these controversial assignments.
You might be interested in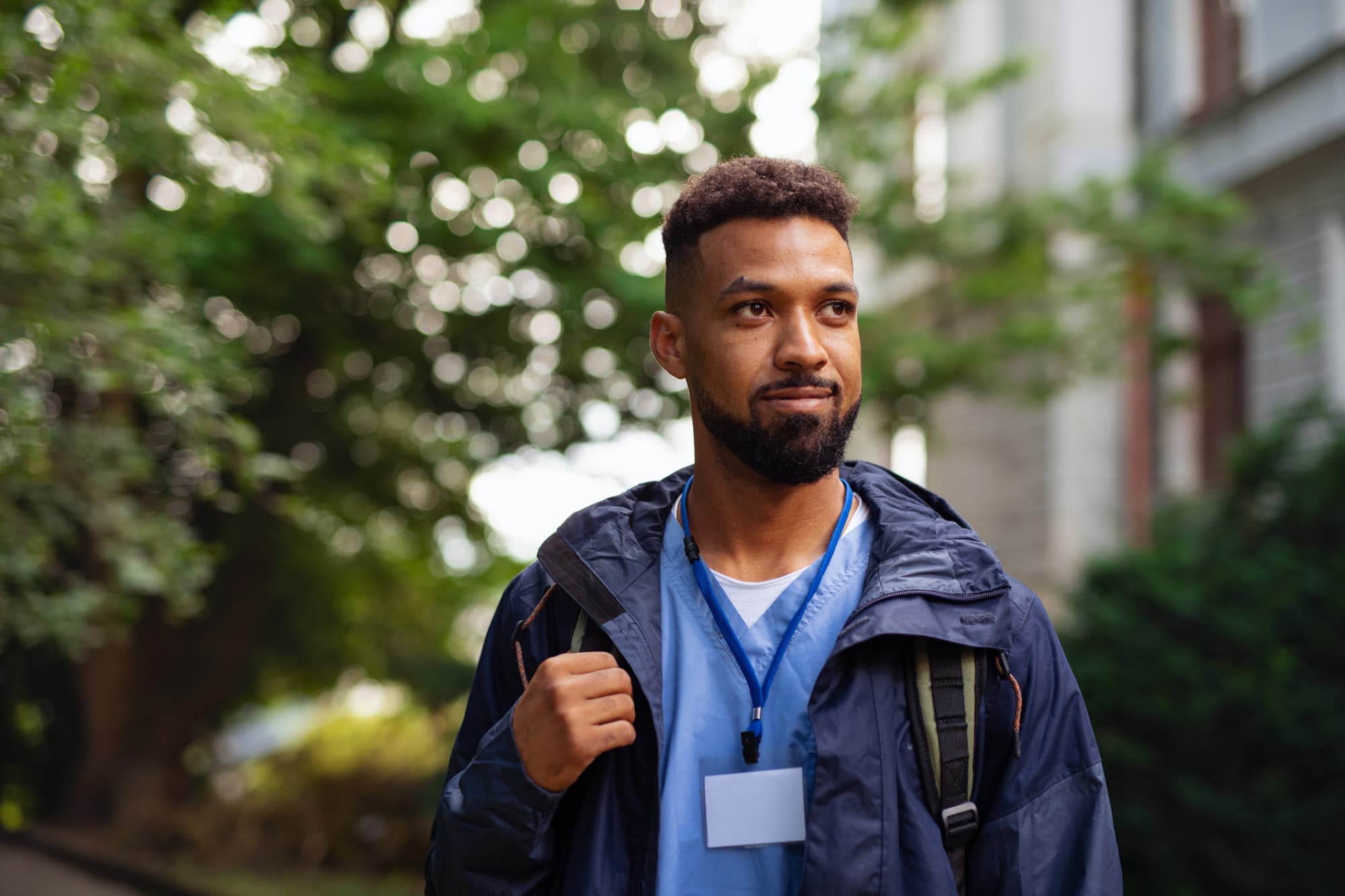 How to Become a Travel Nurse
Find out what you need to know, including the steps to becoming a travel nurse. Learn which nursing specialty areas pay the most, how to…
Edited by
Reviewed by
Our Integrity Network
NurseJournal.org is committed to delivering content that is objective and actionable. To that end, we have built a network of industry professionals across higher education to review our content and ensure we are providing the most helpful information to our readers.
Drawing on their firsthand industry expertise, our Integrity Network members serve as an additional step in our editing process, helping us confirm our content is accurate and up to date. These contributors:
Suggest changes to inaccurate or misleading information.
Provide specific, corrective feedback.
Identify critical information that writers may have missed.
Integrity Network members typically work full time in their industry profession and review content for NurseJournal.org as a side project. All Integrity Network members are paid members of the Red Ventures Education Integrity Network.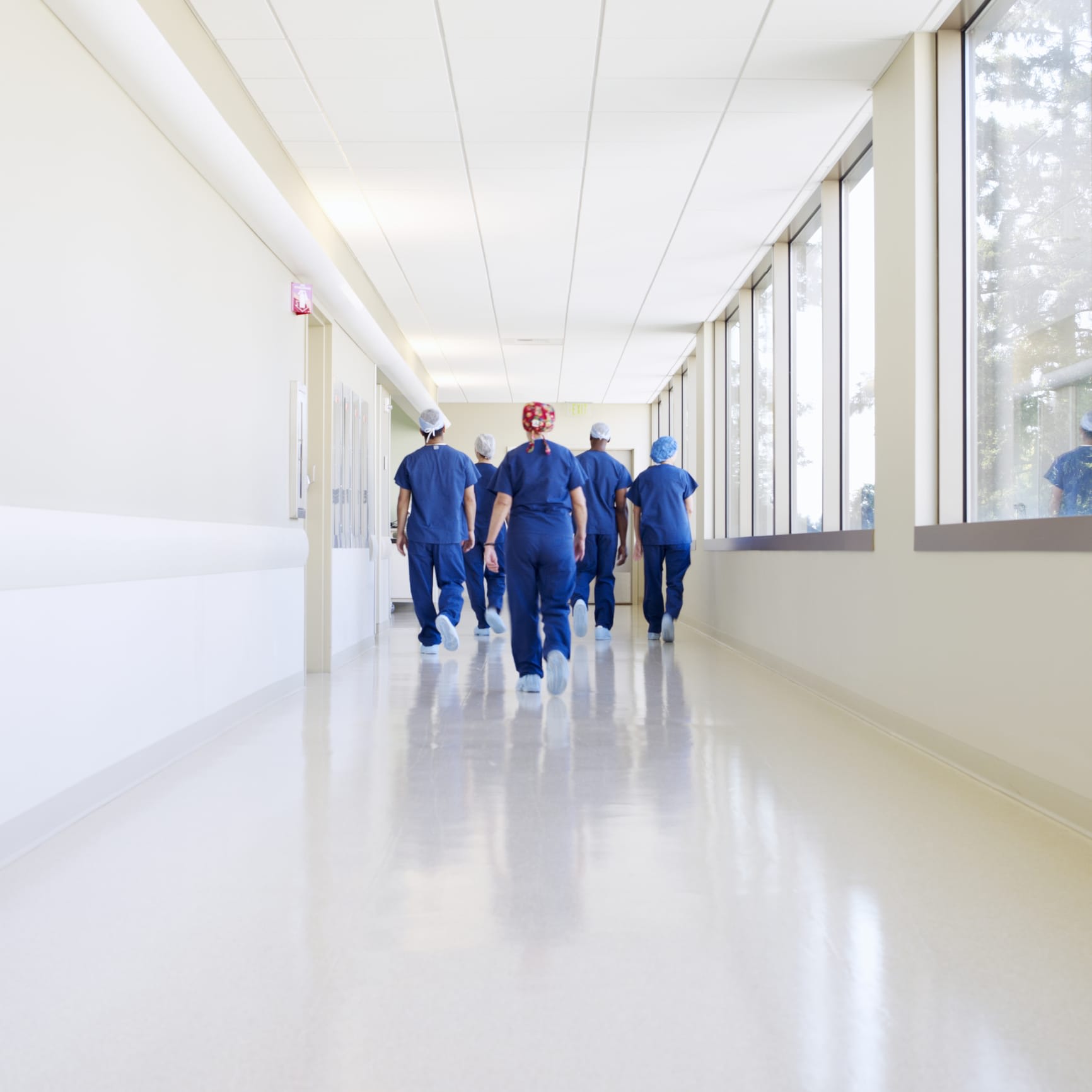 What Happens When Nurses Strike? Exploring the Aftermath
Nurses are organizing and striking more than ever before in the U.S. Learn how nursing strikes work and the benefits nurses and patients gain from…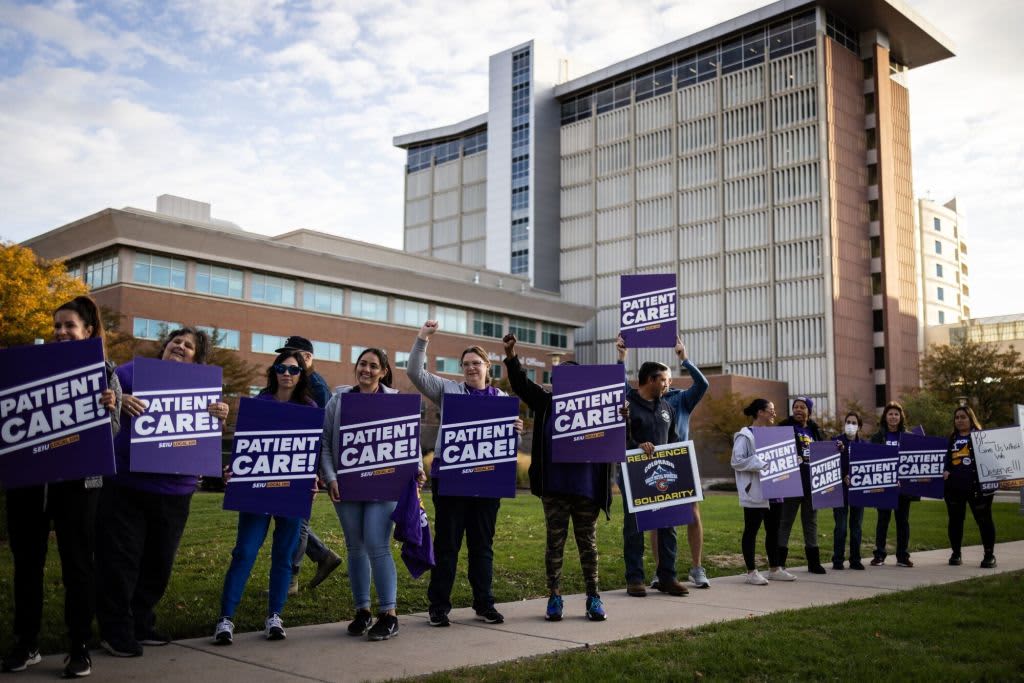 Following Historic Nurse Strike, Here's What's in the New Kaiser Permanente Labor Deal
The Coalition of Kaiser Permanente Unions reached a tentative agreement with Kaiser Permanente after a three-day strike. Learn more about the biggest wins for union…
NurseJournal.org is an advertising-supported site. Featured or trusted partner programs and all school search, finder, or match results are for schools that compensate us. This compensation does not influence our school rankings, resource guides, or other editorially-independent information published on this site.
Are you ready to earn your online nursing degree?
Whether you're looking to get your pre-licensure degree or taking the next step in your career, the education you need could be more affordable than you think. Find the right nursing program for you.