Why Policy Engagement Is the Next Big Nursing Trend
Nurses are in an excellent position to influence policy that affects staffing and patient care. Start with simple methods to participate in policy engagement.
Decisions about healthcare policy at the local, state, and federal levels determine how funding is spent and healthcare is administered.

Nurses must have a seat at the decision-making table to ensure that policy decisions, made by legislatures without healthcare experience, are patient and staff-centered.

Nurses can engage in policy by joining state and national nurses' associations, attending legislative sessions to learn how the system works, and connecting with their state senate and house representatives to express their opinions.
Health policy engagement and advocacy are invaluable skills for nurses. The COVID-19 pandemic highlighted many healthcare disparities. Nurses have a unique place in helping to redesign the future of healthcare, particularly in the policy process.
Nurses are the largest group in the healthcare workforce and are positioned to understand how policy impacts patients and communities. Recognition of the role that nurses should play in healthcare policy has prompted an increase in undergraduate and graduate curriculum covering policy and advocacy.
Involvement in political action also grew during the pandemic, especially in the labor movement, as demonstrated by nurses striking in the U.S. and the U.K. over patient-to-staff ratios and pay rates. Discover why it's important to get involved in policy development and how nurses can contribute to reshaping healthcare.
Why Is It Important Nurses Get Involved in Policy?
The expression "If you are not at the table, you are probably on the menu" means that if you are not represented during the decision-making process, you're in a vulnerable position when the decisions are made.
Although the nursing profession is well respected and trusted, involvement in policymaking has been limited. Few nurses are involved at the local, state, or federal level. Even in a clinical context, not many nurses engage in policy development.
One systematic review of the literature published between 2000 and 2019 found no precise reason why nurses are reluctant to become involved in health policymaking. Several factors that were identified included limited resources, insufficient time, heavy workloads, and lack of management support.
Nurses' Role in Policy Engagement
Healthcare is changing rapidly. The largest group of healthcare professionals must be involved in policy decisions. These policy decisions involve nursing shortages, the scope of practice, advanced practice regulation, and reimbursement. Each of these areas is critical to nursing practice.
Shonda Broom owns a home care agency and is a holistic health nurse practitioner, herbalist, and cannabis advocate. She understands the importance of nursing involvement in the passage of laws and policies.
" ... Laws are being passed regarding healthcare without the input of healthcare professionals," she says. "Decisions are being made by politicians who may not understand the dynamic of how important contribution from professionals with boots to the ground can help influence much-needed policy changes in a positive way."
She goes on to say that nurses play a vital role in patients' well-being and outcomes. It's this expertise that brings value to policies that directly influence the health and welfare of the public. Policy engagement ensures that nurses are present for decision-making that influences healthcare today and in the future.
Although very few nurses choose a nursing career in health policy, you can still advocate for individual and collective patient health equity or staff support working within your organization or in the local community.
Nurses can help connect the dots among policy engagement, research, and practice. For example, improved access to cancer screening services for breast cancer happened because organizations advocated for legislation to fund these resources.
Similar advocacy for patient and staff-centered policy at the local, state, and federal level are necessary as significant decisions are made that are shaping the future of healthcare.
Education Is Preparing Nurses for Policy Engagement
Health policy nurses are primarily responsible for advocating for specific approaches, reviewing proposed policy changes, and organizing collaboration among stakeholders. These nurses advise governments, advocacy groups, public policy professionals, and think tanks on policy issues that are related to public health and nursing.
Yet, nurses do not need a degree in health policy to become strong advocates for policy change. Nurses can be involved in many ways, such as writing white papers and policy briefs, meeting with government officials, and helping to translate research in a way that legislators could better understand the information.
The Robert Wood Johnson Foundation has a Health Policy Research Scholars program for doctoral students in different disciplines to participate in policy and leadership development. Using interdisciplinary collaboration, this group can help engage different professions to translate research and influence policy.
Broom focuses her policy engagement on cannabis reform and medical cannabis policies. She works to ensure that her patients have safe, affordable access. She also focuses on social justice and social equity reform.
Johns Hopkins School of Nursing has created a two-semester policy honors program for nursing students to gain skills and confidence to connect with policymakers. The school wanted to introduce students early to the impact that nurses can have on the policy process.
The hope is that as more nurses are involved in policy and advocacy, it can improve access to care, better patient outcomes, and lower health disparities.
"The possibilities for nurses in health policy are immense. Because there are 4 million nurses, and they are the most trusted profession, nurse involvement in policy is an extremely effective way of changing the whole country," says Dean Sarah Szanton, Ph.D., in an October 12 news release.
Collaboration Is Key for Policy Engagement
However, nurses do not have to rely on the nursing curriculum to participate in policy engagement. Because nurses are natural advocates for patient care and see firsthand how well-intended policies can have unintended consequences, it's vital that they become involved in health policy.
Broom believes that by working collaboratively, nurses across different specialties can help influence policy that addresses workplace protections, patient rights, and how funding is used.
"Involvement can definitely reshape nursing as a whole because it's a side of nursing that's not necessarily focused on. But nurses are affected by the law in ways that many aren't aware of, even nurses themselves," she says.
She knows that it's often not until someone is personally affected that they understand the importance of having a voice in the political arena.
"Policy engagement gives nurses the ability to become a voice for the voiceless," she says.
Personal experiences are often a catalyst for passionate advocacy. It's crucial that nurses become unapologetic leaders in healthcare policy as they bring the power of person-centered care to policy development.
How Nurses Can Get Involved in Policy
Some nurses find this work intimidating. However, policy work can be done by nurses at many levels, and nurses should find an area in which they feel the most comfortable. For example, nurses can start influencing policy by taking advantage of nursing organizations, such as state and national nursing associations.
The American Nurses Association, the American Academy of Nursing, and state nurses' associations are involved in advocacy and policy. They offer ways for individual nurses to participate.
Consider meeting with your local, state, or federal legislators to discuss your ideas. You may choose to become an advocate for a cause and work with national professional organizations. Broom recommends getting to know your local lawmakers in the state's senate and house.
Nurses can also collaborate and support lobbyists by providing public testimony during legislative sessions and contributing evidence-based data that influence the outcome of bills. She suggests attending legislative sessions to learn how the system works and understand how decisions are being made.
"Another great way to stay engaged is to subscribe to the legislative notifications on upcoming meetings. There are so many topics that you may be made aware of a cause that interests you and didn't know a committee existed for," she says.
Finally, for nurses who are passionate about policy engagement and ensuring their voices are heard, she suggests running for office and becoming a decision-maker. Most politicians begin at the local level by running for local offices. This is a powerful way to become engaged in policymaking and have a voice in healthcare policy decisions.
Meet Our Contributor
Shonda Broom, Cannabis Nurse Advocate/Activist
Shonda Broom is a 2005 nursing graduate from Nicholls State University in Thibodaux, Louisiana. She spent 10 years of her career as a registered nurse operating a nonmedical homecare agency assisting the elderly. While owning her homecare agency, she continued to work in other healthcare settings, such as mental health, rehab, nursing home, and home health. In 2017, Broom transitioned to holistic services, and she became a holistic health practitioner, herbalist, and cannabis advocate. Broom is the founder of 501c3 nonprofit Coram Deo Holistic Center. The goal of the center is to provide holistic products and services for the mind, body, and spirit. In 2022, she launched her consulting agency, D4N Consulting, to help employers create cannabis workplace policies in alignment with state laws, facilitate employee awareness training on cannabis, and assist patients with a medical recommendation from a qualified provider.
You might be interested in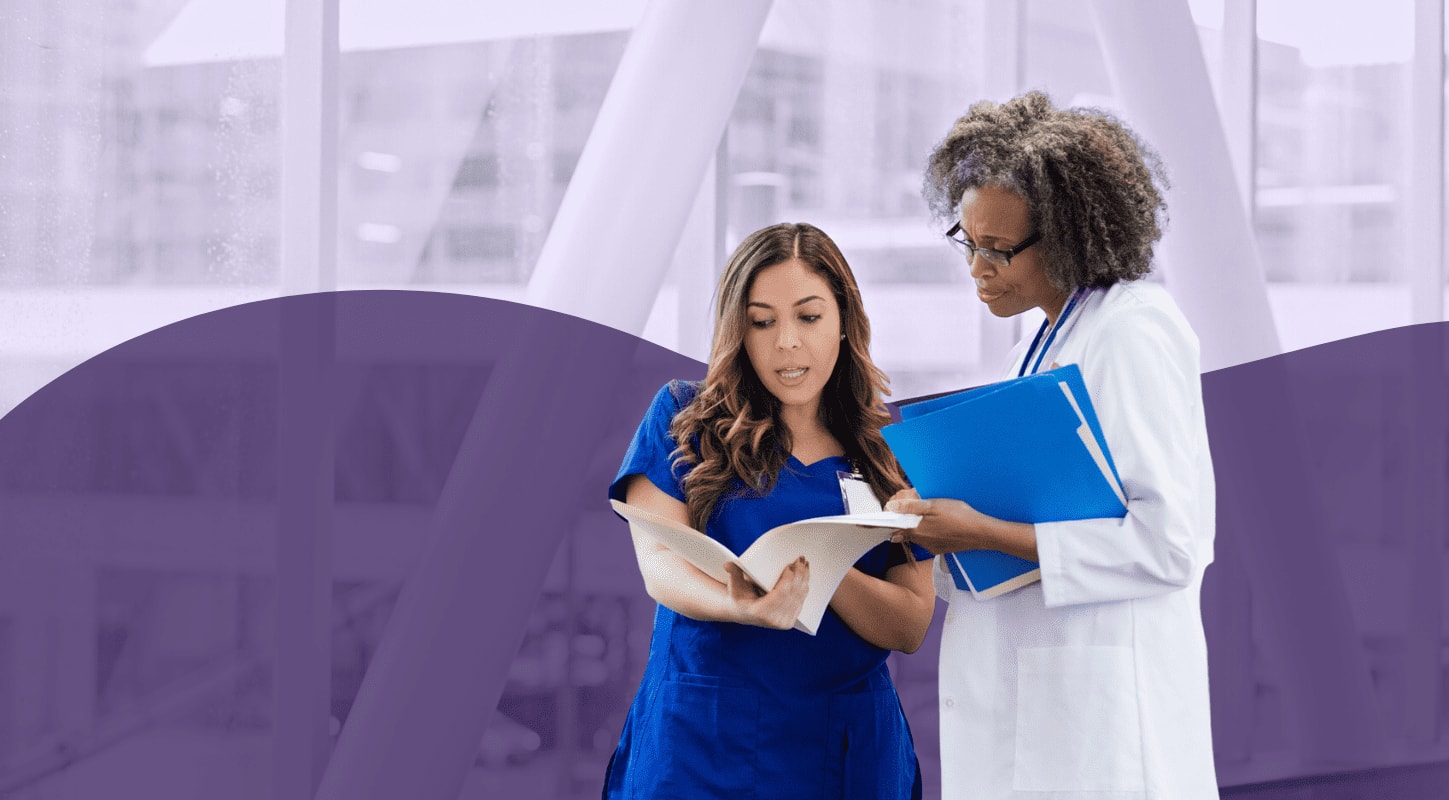 How U.S. Hospitals Pay Nurses and Why It's an Issue
Nurses have been paid differently than doctors for decades. Discover how the "fee-for-service" model that discounts nurses' worth is starting to hurt hospitals.
Reviewed by
Our Integrity Network
NurseJournal.org is committed to delivering content that is objective and actionable. To that end, we have built a network of industry professionals across higher education to review our content and ensure we are providing the most helpful information to our readers.
Drawing on their firsthand industry expertise, our Integrity Network members serve as an additional step in our editing process, helping us confirm our content is accurate and up to date. These contributors:
Suggest changes to inaccurate or misleading information.
Provide specific, corrective feedback.
Identify critical information that writers may have missed.
Integrity Network members typically work full time in their industry profession and review content for NurseJournal.org as a side project. All Integrity Network members are paid members of the Red Ventures Education Integrity Network.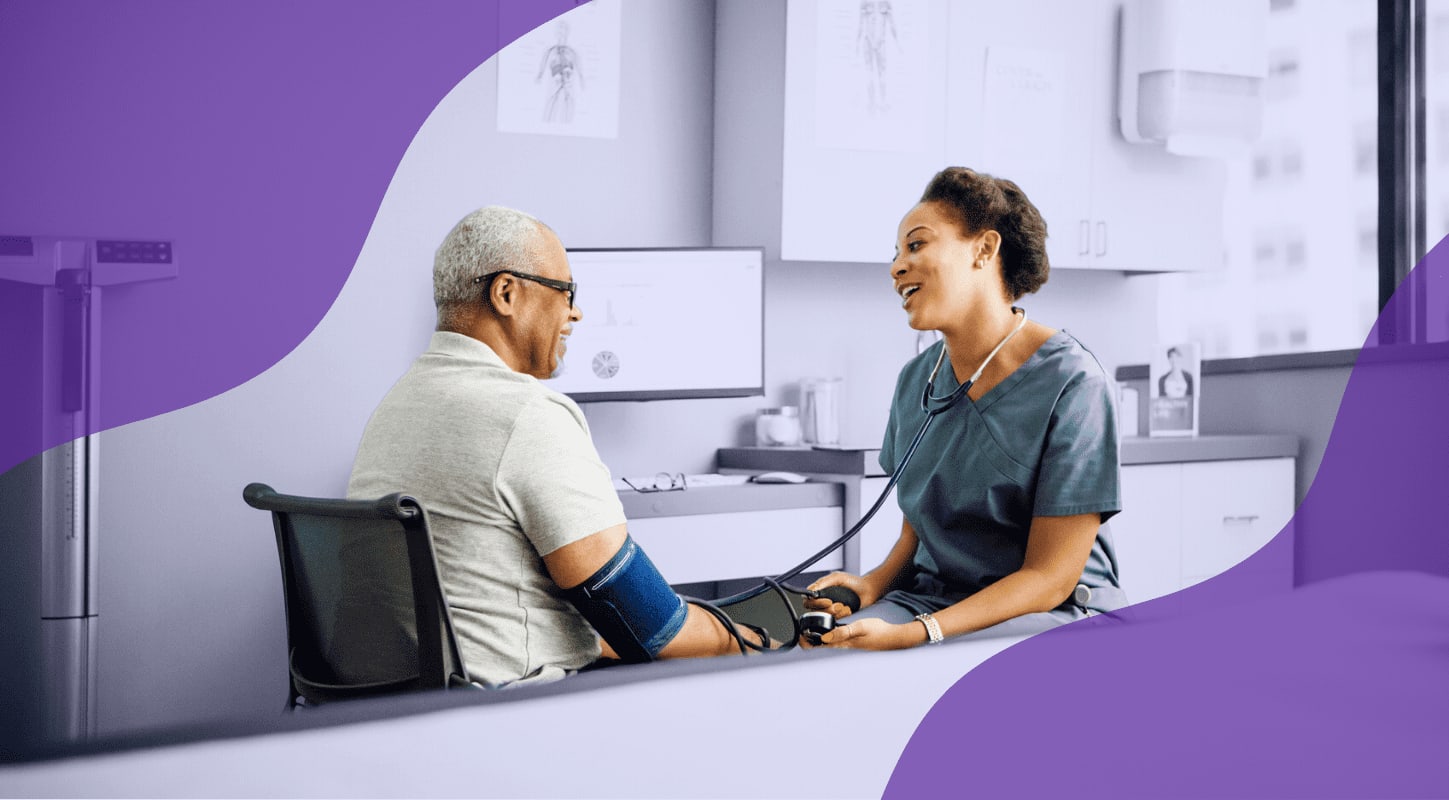 Nurse-to-Patient Staffing Ratio Laws and Regulations by State
Nurse-to-patient ratios vary by state. Find out which states have laws and regulations in place for safe staffing ratios.
What the NC Supreme Court Ruling Means for Nurses' Civil Liability
In August, the North Carolina Supreme Court overruled a long-standing precedent that shielded nurses from liability related to medical error when following doctors' orders. But…
NurseJournal.org is an advertising-supported site. Featured or trusted partner programs and all school search, finder, or match results are for schools that compensate us. This compensation does not influence our school rankings, resource guides, or other editorially-independent information published on this site.
Are you ready to earn your online nursing degree?
Whether you're looking to get your pre-licensure degree or taking the next step in your career, the education you need could be more affordable than you think. Find the right nursing program for you.