5 Things Medical Assistants Learn on the Job
Medical assistants are a vital part of a healthcare team. The MA program covers many office and clinical duties, but here are five things MAs can learn on the job.
Medical assistants (MAs) may learn a diverse set of skills in school. But, once on the job, they learn even more. A medical assistant's duties include administrative and clinical tasks in outpatient clinics, ambulatory settings, hospitals, and doctors' offices.
The U.S. Bureau of Labor Statistics anticipates MA jobs to grow by 18% over the next decade, much higher than average. The American Association of Medical Assistants believes the surge in demand is related to the rising population of the elderly and improving technology.
How to Become a Medical Assistant
In most states, there are no formal requirements to become a certified medical assistant. You can be hired with a high school diploma and receive on-the-job training. There are also certificate programs that take about a year to complete and will train you in basic skills.
There are also postsecondary medical assistant degree programs at community colleges that offer an associate degree in about two years. However, with any formal training, you would still need to reinforce the skills learned in a classroom or lab with practical experience.
In an MA program, you will learn hard skills such as using medical equipment, taking vital signs, and collecting blood and specimen samples. Soft skills would include communication and interpersonal skills.
Hard and soft skills are reinforced with practice. MAs increase their soft skills in the first year through interactions with professionals and clients. These can include problem-solving, patience, critical thinking, and self-confidence.
If you're graduating soon and looking for your first job, check out the following list of hard skills you'll likely learn in your first year on the job.
Featured Online MSN Programs
1.

Phlebotomy and Specimen Collection

Phlebotomy is also called venipuncture. This is when a needle is placed inside a vein or capillary to collect blood. This skill is part of a medical assistant's clinical training.

Once out of school, medical assistants can get further education and certification, which is often a requirement for MAs working in a medical lab or hospital. Being a phlebotomist is an asset and can increase medical assistant salary potential. Hospitals may hire medical assistants who have the phlebotomy certification so that they can take blood samples from patients.

D'Vaughn House is a medical assistant at the University of Cincinnati Medical Center Division of Infectious Diseases. He is familiar with the role medical assistants play in collecting body fluids, swabs, and specimens.

"In addition to collecting specimens, you will likely start [intravenous lines] and administer immunizations like hepatitis B and pneumonia," he says.
2.

Clinic and Biohazard Safety

You may not have imagined that clinic and biohazard safety is part of a medical assistant job description.

Biohazards are substances dangerous to humans, animals, or the environment. The Centers for Disease Control and Prevention groups biohazards into four distinct categories. Hazardous materials can include viruses, bacteria, fungi, toxins, carcinogens, and allergens.

Most hospitals have a biosafety office which assists health professionals in maintaining a safe environment compliant with regulations.

When you start your first job as a medical assistant, what you learn can depend on the area you are working in and the doctor or nurse with whom you're working. House began his career in a research unit. He learned to provide informed consent, collect specimens, and safely process them.

"Regardless of the task, an MA will learn principles of empathy and motivational interviewing techniques to ensure safety and data accuracy," he says.
3.

Administrative Follow-up Skills

Medical assistants play a unique and important role in an outpatient setting. In their administrative role, they use specific knowledge of medical terminology and principles to appropriately schedule and confirm patient appointments. They may also be responsible for :
Billing

Processing payments

Insurance claims

Writing reports

Correspondence
However, many medical assistants have crossover duties. For example, with short staffing, if the physician/provider has reviewed and signed off on lab results, the MA may report them to the patient. House works in a level 1 trauma center where MAs learn how to make those calls and translate medical language into "layman's terms," he says.
4.

Electronic Medical Recording

Hospitals use electronic medical records (EMR) to record medical information for their patients. The software can also be integrated into the billing software, making it easier to bill insurance companies, Medicare, and Medicaid.

Medical assistants are taught how to use electronic medical record systems in school. However, each hospital system will have its own EMR, so medical assistants must learn the software used at the organization.

All procedures and communications must be recorded. In case of a medical malpractice lawsuit, if something was not recorded then it was not completed.

The EMR may also be used with external communication, such as email. This allows patients to contact their doctor which can be automatically recorded in their medical records. Medical assistants help to manage these communications as well.

"During their first year, MAs learn how to collect specific data points like weight, substance abuse history, and medications," House says. "Upon a patient's arrival, the MA will create new medical records or update previous encounters."
5.

Efficient Medical Supply Inventory

Hospitals, doctors' offices, and outpatient clinics must all maintain a list of medical inventory. When not properly monitored, it can impact the organization's efficiency and overburden the staff.

Poor management can lead to an outage of medicines, overstocked supplies, or inadequate disposal of expired medications. It is essential that when a physician orders a test, supplies are at hand.

Larger hospitals and clinics may use medical inventory software to improve patient safety. Smaller offices may use a single supply closet. Medical assistants maintain supplies and check expiration dates. Inventory in offices and outpatient clinics with controlled substances also helps prevent theft.

House points out that efficiency and supply management are essential, whether a medical assistant works in a surgical operating room, primary care office, or outpatient clinic. This is especially important during times when the supply chain is interrupted.

"During times of supply chain interruptions, [like the] COVID-19 pandemic, or emergencies, an MA's job is keeping track of what is necessary for medical appointments," House says.

In summary, MAs can learn hard and soft skills in an educational program, but on-the-job experiences will reinforce and enhance those skills.
---
Meet Our Contributor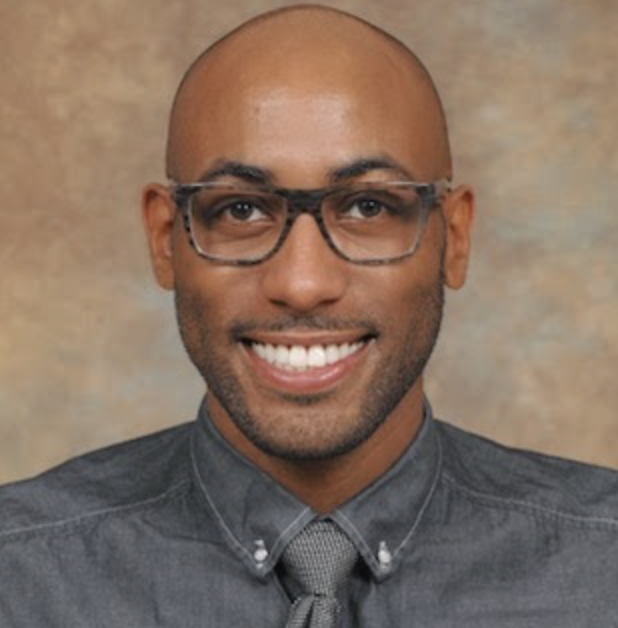 D'Vaughn House
D'Vaughn House is a medical assistant at the University of Cincinnati Medical Center (UCMC) Division of Infectious Diseases (IDRU) in Ohio. He has been a part of this institution for nearly nine years. Before his work at the IDRU, House worked in the early intervention program at UCMC's emergency medicine department. His published works include several abstracts aimed at finding novel approaches to HIV testing and prevention in a level 1 trauma hospital setting.
Reviewed by:
Debra Sullivan, Ph.D., MSN, RN, CNE, COI
Dr. Debra Sullivan is a nurse educator. She graduated from the University of Nevada with a PhD. She is currently a university nursing educator. Dr. Sullivan's expertise includes cardiology, psoriasis/dermatology, pediatrics, and alternative medicine. She enjoys daily walks, reading, family, and cooking.
Page last reviewed November 30, 2021. Debra Sullivan is a paid member of our Healthcare Review Partner Network. Learn more about our review partners.
You might be interested in
Can You Get Your Medical Assistant Certificate Online?
Are you looking for job stability, flexibility and career advancement? Consider the online medical assistant certification programs in this guide.
Medical Assistant Career Overview
Medical assistants enjoy strong job growth projections and satisfying work. This guide describes what they do and how to become a medical assistant.
Reviewed by
Our Integrity Network
NurseJournal.org is committed to delivering content that is objective and actionable. To that end, we have built a network of industry professionals across higher education to review our content and ensure we are providing the most helpful information to our readers.
Drawing on their firsthand industry expertise, our Integrity Network members serve as an additional step in our editing process, helping us confirm our content is accurate and up to date. These contributors:
Suggest changes to inaccurate or misleading information.
Provide specific, corrective feedback.
Identify critical information that writers may have missed.
Integrity Network members typically work full time in their industry profession and review content for NurseJournal.org as a side project. All Integrity Network members are paid members of the Red Ventures Education Integrity Network.
NurseJournal.org is an advertising-supported site. Featured or trusted partner programs and all school search, finder, or match results are for schools that compensate us. This compensation does not influence our school rankings, resource guides, or other editorially-independent information published on this site.
Are you ready to earn your online nursing degree?
Whether you're looking to get your pre-licensure degree or taking the next step in your career, the education you need could be more affordable than you think. Find the right nursing program for you.