NurseJournal.org is an advertising-supported site. Featured or trusted partner programs and all school search, finder, or match results are for schools that compensate us. This compensation does not influence our school rankings, resource guides, or other editorially-independent information published on this site.
Are you ready to earn your online nursing degree?
Credit: South_agency / Getty Images
Nurses face several challenges that may influence their desire to leave nursing, most of which have been spotlighted during the COVID-19 pandemic. Now, more than ever, nurses face unprecedented amounts of stress.
Adina Maynard, an experienced, certified oncology nurse, says she left bedside nursing when life circumstances required greater flexibility. Another challenge that leads to nurses leaving the profession, she says, is the mentality that nurses need to "take one for the team."
"Nurses need to speak up and stand up for themselves … versus working extra hours due to pressure by management to cover shifts due to lack of staff," Maynard says. "This is difficult for nurses to do at times because they understand that patient care will ultimately take the hit."
It is also not uncommon for staff to be overworked and understaffed. Chris Crady is a full-time registered nurse who left his job at a level 1 pediatric emergency room to work in dental anesthesia.
Crady's reasons for leaving bedside nursing were long hours and poor staffing. He moved to a less stressful environment, an excellent care team model, and great hours, he says.
Read on to find out more about nursing challenges and ways you can explore alternative career options.
Top 5 Challenges Faced by Nurses Today
You may have guessed that a lack of flexibility, feeling unheard by management, and being overworked and understaffed are common challenges faced by nurses today. However, other challenges also inform the strategies needed to improve support for nurses and raise retention.
1.

Unprecedented Stress Under COVID-19

Nurses have been on the front lines of healthcare during the pandemic. They have provided care during extreme circumstances as health authorities did not focus on treatments but advised the country to wait for a vaccine. Patients were asked to stay home until they were very ill and were then admitted to the hospital for supportive care.

Hospitals were overwhelmed with the number of sick patients at a time when there was already a nursing shortage. According to J. Maben and J. Bridges, nurses experienced the highest levels of stress in 2020 compared to other professions.

"You add the COVID crisis to the existing issues like missing meals, lack of breaks, mandatory shifts, being held over, and being understaffed, burnout is a likely end scenario," Crady says.

In the U.K., the Royal College of Nursing reported that nurses "repeatedly" felt ignored by employers when they discussed their mental health. Organizations have emphasized resilience in the face of understaffing, but this mentality displaces blame onto nurses and lets "organizations off the hook."
2.

Lack of Boundaries and Self-care

Nursing is a challenging career at the best of times. Nurses meet their patients at some of the worst times in their lives.

During each shift, nurses must take great care to deliver the right medications, make the correct assessments, and ensure the safety of their patients. At the end of a long day, many nurses go home to further care for their families.

This lack of self-care for nurses and poorly established boundaries can lead to burnout. Maynard describes a "need to speak up and stand up for themselves (take care of you so that you can take care of others)."

In 2004, the American Journal of Nursing called the solution to burnout "simple, but perhaps not easy: self-care." Self-care is what you do for yourself to maintain health and prevent disease.

Nurses must also establish professional boundaries with their patients and their managers. This ensures patient and personal safety. For example, patients can misinterpret behavior when professional boundaries are crossed. It is also essential that nurses say "no" to avoid taking on more responsibility than they can handle.

Burnout occurs more easily when nurses feel obligated to accept every task. They may also take on more responsibility, such as picking up extra shifts or working longer hours.

Understaffing and the high need for care during the COVID-19 pandemic have increased pressure to pick up extra shifts or sacrifice taking a day off, even when it's best for the individual nurse. For some, taking a day off isn't even an option.
3.

Nurses Are Stretched Thin

Experts had anticipated a nursing shortage well before the COVID-19 pandemic. As the baby boomer generation ages, there are a rising number of senior adults with complex health problems. Baby boomers in healthcare are also retiring. The combination of not enough facilities or educators in nursing programs, and a retiring workforce, has accelerated the anticipated shortage.

The additional strain from the pandemic identified several gaps in the system that have affected patient care. Nursing units are working short-staffed. This places an immense burden on working nurses to practice safely in an understaffed environment.

Crady says it is a vicious cycle.

"Nurses don't want to work at facilities that are short-staffed, yet those same facilities need them so that they are not short-staffed to begin with," Crady says.
4.

Nurses Need to Be Able to Slow Down

The biggest benefits from safe nurse-to-patient ratios include:
Lower mortality rates

Improved satisfaction

Nurse retention

Better patient outcomes
In one study, researchers followed nurses over two years. They found nurses spent 37% of their time with patients and the remainder on indirect tasks. Past research shows that the more time a nurse spends at the bedside in direct face-to-face patient care, the less likely it is that patients will suffer from falls, medication errors, and infections.
Given the opportunity to slow down and spend time with patients, nurses are less likely to be stressed and experience burnout. This supports retention rates of experienced nurses whose knowledge and expertise then serve to improve patient outcomes.
Maynard emphasizes the importance of addressing the systems that create obstacles.
"We need to slow down," she says. "And yet, healthcare in the U.S. has created systems and processes that do not allow for nurses to have adequate time with their patients."
5.

Nurses Need Mental Health Days and Adequate Breaks

Mental health is intimately related to your physical health and your ability to function at home and work. Your mental health contributes significantly to the development of burnout.

The symptoms of burnout can be overwhelming and disturbing, such as:
Exhaustion not alleviated by more sleep

Cynicism

Depression

Irritability

Lack of focus
These symptoms can lead to health problems, such as heart disease, high blood pressure, and greater vulnerability to illness.
To help reduce the potential risk of burnout, nurses should consider the need for more mental health days for nurses and take adequate breaks during their shifts. However, these strategies require safe nurse-to-patient ratios in the hospital.
Nurses and nurse leaders need to advocate for change in the hospital system to improve retention rates and allow staff to take the necessary breaks to lower the potential risk of burnout.
Popular Online RN-to-BSN Programs
Learn about start dates, transferring credits, availability of financial aid, and more by contacting the universities below.
Top Advice for Nurses Considering Changing Careers
If you've been considering changing careers, some options allow you to use your nursing education while taking you away from bedside care.
1.

Explore Lateral Shifts

For example, if you are looking for low-stress nonhospital jobs for nurses you have several options to consider. These include positions that use your writing, coaching, or consulting skills.

On the other hand, if you've been intrigued by remote work, some options fit your needs as well. There are several nursing jobs you can do from home.

Maynard, Crady, and Heather Sweeney, a senior talent sourcing partner with a focus in nursing, offer advice to nurses considering switching careers. They can relate to the need for change. Use the advice to form an effective strategic plan as you move forward.

If you are thinking of leaving bedside nursing, it is possible to move into a job where you can still use your nursing education.
2.

Trust Your Instinct

If you're feeling burnt out or need a break from bedside, trust your instinct and follow your heart. If you are considering leaving bedside nursing, it is possible to move into a job where you can still use your nursing education.

"This may sound cliche, but follow your heart," Maynard says. "You only have one life to live, so live it on your terms. At the end of your life, no one ever said, 'I wish I had picked up one more shift.'"

For nurses feeling like their emotional, mental, or overall wellness is not being attended to or feel it would be best to make a career change, Maynard stresses nurses prioritize themselves and look for a more suitable lateral shift.

"If you are in a position now that makes you ponder changing careers, don't be ashamed that it may be too much," Crady says. "Know when to say 'I have had enough,' and find something in nursing more along your comfort zone."

There are many nursing career jobs available at nearly every stress and difficulty level; nurses should be able to find something that fits their needs. Consider the skills you learned in school and working as a nurse. How can those translate into a new career or a new industry?

If you change careers or jobs, be a detective during the interview process. This is a time when you have the opportunity to interview your potential new employer. Ask questions to ensure that you and the work culture are a good fit.
3.

Ground Yourself in Your "Why"

For nurses looking for the encouragement to stay rather than leave, Maynard suggests grounding yourself in your purpose behind choosing nursing in the first place. Seek the mental support you need to continue in your current role.

"Knowing your purpose, or your 'why' keeps you focused in life and passionate about attaining your goal," Maynard says. "When you are discouraged from daily stress, it's important to take a step back and recognize your need for mental health support."

You may benefit from a mental health day and likely need to take better self-care. However, she says, don't overlook your intuition. If, after caring for yourself, you still want to leave nursing, then make a plan and do it.

Maynard says that the current healthcare system isn't broken; it's just incomplete. Patients and families deserve better than what our current healthcare system can provide.
4.

Advocate for Change

You may be in the right position to advocate for change in your hospital system. Nurse-led advocacy can create change that leads to higher retention levels for experienced nurses.

Healthcare legislation and reform affects us all. Explore more ways nurses can advocate for real change. Change starts with being informed, then getting involved.

Nurses can join state and local professional nursing organizations, get involved in the policy process, donate to causes advocating for healthcare reform, and use their position as a nurse to advocate for change by contacting news organizations or speaking out on social media.
Meet Our Contributors
Adina Maynard
Adina Maynard is an experienced oncology-certified nurse. She has spent the last 12 years working at some of the most prestigious centers around the country such as the National Institutes of Health, The James Cancer Center, Duke Cancer Center, and City of Hope. Her website Nurse Adina allows cancer patients, along with their families and friends, to tap into her experience and knowledge base.
Chris Crady
Chris Crady is a full-time registered nurse working with SmileMD, a healthcare startup that brings accessible healthcare to people who need it. With over 20 years of working in patient care and over 12 years of working in hospitals, Crady brings a breadth of knowledge and experience to the care team. He enjoys the opportunity to impact such a high number of patient's lives.
Heather Sweeney
Heather Sweeney is a senior talent sourcing partner with a specialty in nursing. She has been a registered nurse for more than eight years. Sweeney is also a personal mentor, mindfulness coach, and inspirational speaker. Her career began in financial services before returning to school for nursing. She then moved into talent sourcing and coaching. Sweeney believes that anything is possible when we put our minds to it.
You might be interested in
Supporting Nurses' Mental Health: An Open Letter to Nurse Leaders During COVID-19
Find out how one nurse leader has handled the pressures of the pandemic and advice on supporting nurses' mental health.
How to Manage Stress as a Nurse
Have you learned how to manage stress as a nurse? These 15 strategies can help reduce stress and protect your physical and mental health.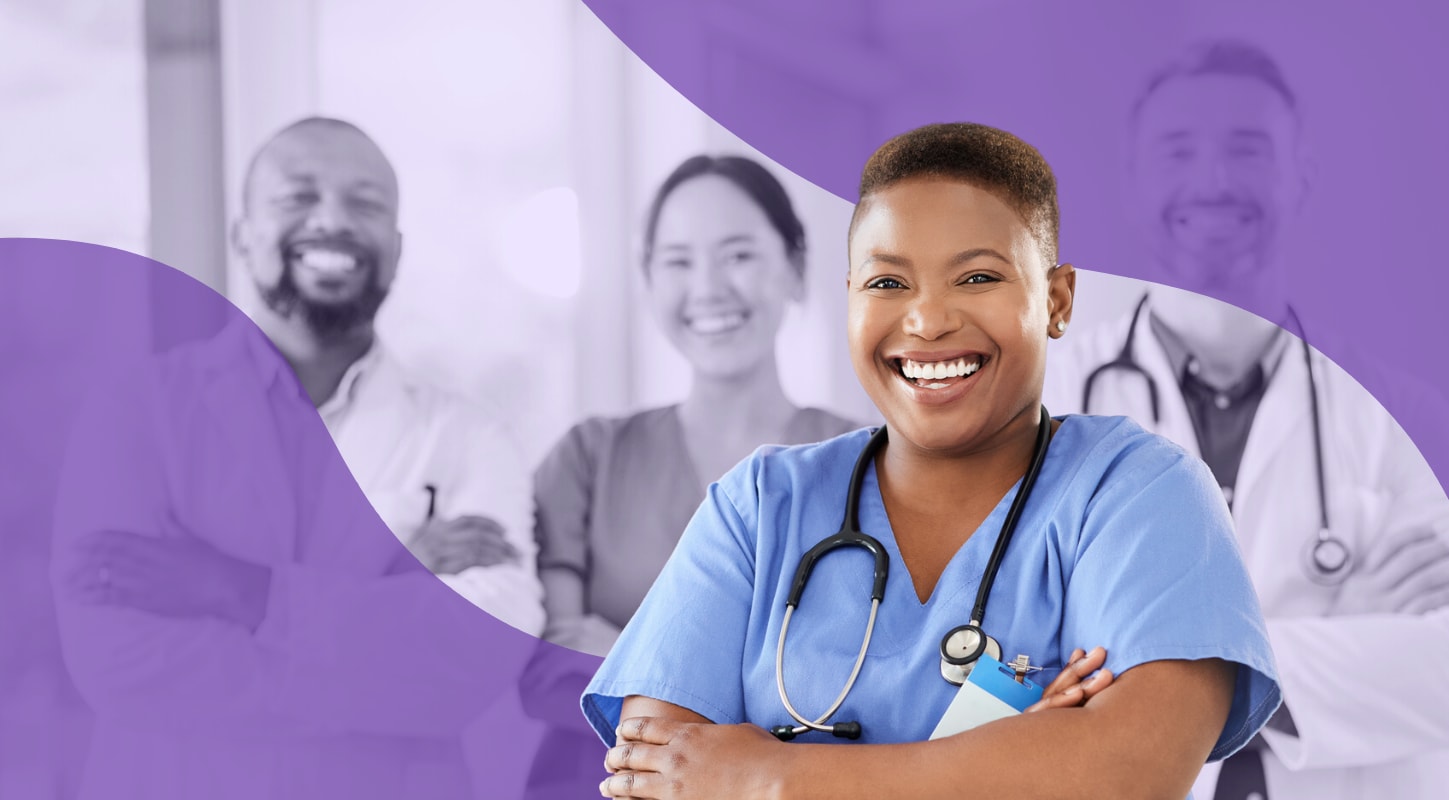 16 Reasons to Choose a Career in Nursing
You can expect job stability and a variety of options when you become a nurse. Here are 16 reasons to choose nursing as a career.
Reviewed by
Our Integrity Network
NurseJournal.org is committed to delivering content that is objective and actionable. To that end, we have built a network of industry professionals across higher education to review our content and ensure we are providing the most helpful information to our readers.
Drawing on their firsthand industry expertise, our Integrity Network members serve as an additional step in our editing process, helping us confirm our content is accurate and up to date. These contributors:
Suggest changes to inaccurate or misleading information.
Provide specific, corrective feedback.
Identify critical information that writers may have missed.
Integrity Network members typically work full time in their industry profession and review content for NurseJournal.org as a side project. All Integrity Network members are paid members of the Red Ventures Education Integrity Network.
NurseJournal.org is an advertising-supported site. Featured or trusted partner programs and all school search, finder, or match results are for schools that compensate us. This compensation does not influence our school rankings, resource guides, or other editorially-independent information published on this site.
Are you ready to earn your online nursing degree?
Whether you're looking to get your pre-licensure degree or taking the next step in your career, the education you need could be more affordable than you think. Find the right nursing program for you.