10 Ways High School Students Can Prepare for a Nursing Career
Interested in becoming a nurse? Learn more about how you can prepare for nursing school before even applying.
If you already know you want to become a nurse after high school, then you already have a head start in pursuing a nursing career.
Although you have a few years before you can jump into the nursing industry, you can take steps now to prepare for nursing school. This page explores those steps and explains how to become a nurse after high school.
NurseJournal.org is an advertising-supported site. Featured or trusted partner programs and all school search, finder, or match results are for schools that compensate us. This compensation does not influence our school rankings, resource guides, or other editorially-independent information published on this site.
Are you ready to earn your online nursing degree?
How to Prepare for Nursing School Before High School Graduation
In high school, you can lay the groundwork for a solid foundation to become a nurse after high school. In addition to asking advice from a professional nurse, consider these 10 tips for preparing for nursing school.
1. Take the Right Classes
Many nursing schools set high admission standards, so setting yourself up with the right high school classes can give you a competitive edge when you apply. Prioritize science and math courses, such as biology, statistics, and chemistry. If your high school offers more specialized course options like anatomy and physiology, then enroll in those as well.
Many high schools now offer advanced placement courses, which expose students to higher-level coursework. Colleges often offer credit to incoming high school students with high AP scores. Even just seeing AP courses on an applicant's transcript can help boost admission chances too.
Can high school students take classes in a college nursing program?
Some high schools allow learners to take classes from colleges for dual credit. If a local college or university offers a nursing program, inquire whether you can enroll in any pre-nursing courses for dual credit. This will allow you to hit the ground running when you begin college.
2. Become a HOSA-Future Health Professionals Member
HOSA-Future Health Professionals operates as an organization for students in middle school, high school, and postsecondary education.
The group promotes career opportunities in the healthcare industry. It provides training for students and gets members involved with competition opportunities within local and school chapters. This not only gives students an early foot in the door of health careers but also facilitates team building and job skills. Plus, if you want to make connections before nursing school, you can do that through HOSA.
Join by reaching out to your school's chapter advisor, usually a teacher in the health sciences.
3. Earn Basic Life Support/First Aid Certification
You do not need to wait until nursing school to learn how to save lives. You can gain your first aid and basic life support certifications in high school. People with these credentials can use emergency skills like cardiopulmonary resuscitation in life-threatening situations. Students can enroll in weekend or evening training programs through the Red Cross. Certifications remain valid for two years.
Some colleges may require first aid certification as a prerequisite for admission to nursing programs. Even if certification is not required, first aid skills look impressive on a college application.
Popular Online Programs
Learn about start dates, transferring credits, availability of financial aid, and more by contacting the universities below.
4. Look for Nursing Volunteer Opportunities
Even as a high school student, you can get involved in healthcare settings before college through volunteering. Find a healthcare facility, such as a hospital, assisted living facility, or clinic, and check if they host volunteer programs. If they do not have a formal program, offer to volunteer for a few hours per week. Ask if you can shadow nurses to get a sense of what their daily work is really like.
Admissions representatives like to see volunteer hours on college applications. Plus, if you focus on volunteering in the healthcare industry, you can show those representatives just how serious you are about your nursing career plans.
How can high school students find a nursing mentor?
Nursing mentors can give you invaluable, personalized advice throughout your education and career. Get to know nurses in your community through volunteering and shadowing. If you develop a professional connection with one of these nurses, ask them to give you guidance as a mentor.
5. Talk to Your School Nurse
If you have trouble finding a volunteer or shadowing opportunity in your community, you can also talk to the nurse who works at your school. School nurses help students every day with health-related matters and can share their perspective.
You can ask your school nurse questions about their education, including what classes they took and how difficult it was to pass exams. Ask how they chose their specialization to get some insight into your own potential career path.
6. Research Nursing Degree Types and Admission Requirements
Aspiring nurses can follow a few different academic pathways to get their start in the industry. Familiarize yourself with these different options so you know which nursing degree is best for your specific career goals.
Licensed Practical/Vocational Nursing Degree
Licensed practical nurses (LPN) or licensed vocational nurses (LVN) provide basic care to patients, often under the supervision of a registered nurse (RN).
Learners choose the LPN or LVN pathway for varying reasons. This is the quickest route to entering the nursing industry, since LPN and LVN programs usually take one year to complete. These roles also allow individuals to work in the field before they fully commit to continuing their education to become RNs.
Associate Degree in Nursing
An associate degree in nursing (ADN) prepares students to take the NCLEX-RN and become registered nurses in two years.
Since associate degrees do not offer the same breadth of education and advanced classes as bachelor's degrees, ADN-holders may receive less responsibility and lower salaries. However, an ADN can help RNs evaluate whether the nursing industry is right for them before moving onto a higher degree.
Bachelor of Science in Nursing
Students set on becoming RNs often choose a bachelor of science in nursing (BSN). These programs often take four years to complete, requiring more time than an ADN. However, a BSN also provides the most comprehensive nursing education. This means RNs with a bachelor's degree often take on more duties and receive higher compensation.
Many industry experts now recommend that RNs should enter the industry with a BSN. Some states, such as New York, mandate a BSN degree for RNs to practice.
When should you apply to nursing school?
The bullets below offer a broad timeline for how you should prepare and apply for nursing school. Remember, these are only suggested steps — you should go at your own pace —but this timeline can offer some structure to your process.
Four years before graduation: Begin taking college prep classes as soon as you enroll in high school, with a focus on math and science.
Two to three years before graduating: Enroll in AP classes if they are available at your school.
Two to three years before graduating: Begin volunteering at a healthcare facility.
Two years before graduating: Take the SAT or ACT, or nursing entrance exams.
One to two years before graduating: Make college visits and narrow down your list of potential schools.
Twelve months before graduating: Begin drafting your college admissions essays and ask your teachers for recommendations.
Six months before graduating: Submit applications.
Two to five months before graduating: Colleges send out decision letters.
7. Research Nursing School Entrance Exams
Traditionally, colleges require applicants to submit SAT or ACT scores. However, nursing schools may prefer candidates to take nursing entrance exams. Specific requirements vary by program type.
Students hoping to enter LPN or RN programs may take the Nursing Entrance Test, Kaplan Nursing School Admission Test, or Test of Essential Academic Skills Exam, among others. The exams may cover math, science, reading comprehension, writing, and often critical thinking skills.
8. Check Out NCLEX Pass Rates
When researching nursing schools, consider several factors: Available programs, graduation rates, and accreditation status to name a few. One undervalued statistic for nursing schools is the NCLEX pass rate.
Schools where students consistently get by with high pass rates on the NCLEX indicate that a school thoroughly prepares students for their exams and careers. A low pass rate might suggest a lacking quality of education.
If you feel unsure about how to evaluate a school's pass rate, compare it to the national NCLEX pass rate. In 2022, 79.9% of first-time RN students passed the NCLEX, according to the National Council of State Boards of Nursing. Therefore, you can consider a pass rate over 80% above average.
9. Learn About Nursing School Waiting Lists
Some nursing schools see more applications than they have available spots, which means they need to be selective with candidates. In fact, over 80,000 qualified applications were not accepted at nursing schools thanks to the shortage of clinical sites and other resource constraints, reports the American Association of Colleges and Nursing.
That said, many applicants might receive rejection letters or find themselves on wait lists. In your nursing school research, make note of your prospective schools' acceptance rates and wait list times. This way, you can think strategically and apply to schools with higher admission rates (and shorter wait lists).
10. Stay Up to Date
Keeping up with current trends, news, issues, and nursing can keep you in the loop and inform your educational and career decisions. This can help you determine what direction or specialty you would like to pursue. It can also give you a leg up on nursing school interviews.
You can find several resources to help you stay up to date. The American Journal of Nursing publishes the latest nursing research. Science Daily covers health and science news across the board, which can also apply to nursing news. Plus, don't forget the News & Advice section of NurseJournal.org where you can find practical articles on the nursing industry.
Frequently Asked Questions About Becoming a Nurse After High School
How do you become a nurse after high school?
You can become a nurse after high school by enrolling in a nursing program. You can choose the program that best fits your career goals. LPN and LVN programs are the fastest way to enter the industry, while ADN and BSN degrees prepare you for an RN career.
How can I prepare for nursing school?
Students can prepare for nursing school in several ways. They should begin by taking math and science classes, with AP or dual credit classes giving them a jump start on accumulating college credit toward a degree. Learners can also volunteer at healthcare facilities, shadow nurses, or interview their school nurse.
What high school classes are best for nursing school?
Science and math classes are key for nursing school. Science classes, such as biology, chemistry and anatomy and physiology, lay the foundations for students' coursework. Statistics courses can prove useful too. Colleges prefer applicants with solid writing and communication skills. So English and writing courses can also boost admission chances.
Are there pre-nursing programs for high school students?
You may find some pre-nursing programs for high school students. For instance, some colleges and universities offer summer programs with an introduction to nursing as a profession. In many cases, though, enrolling in dual credit courses through a local nursing program may be the best option.
Additional Resources to Become a Nurse After High School
You might be interested in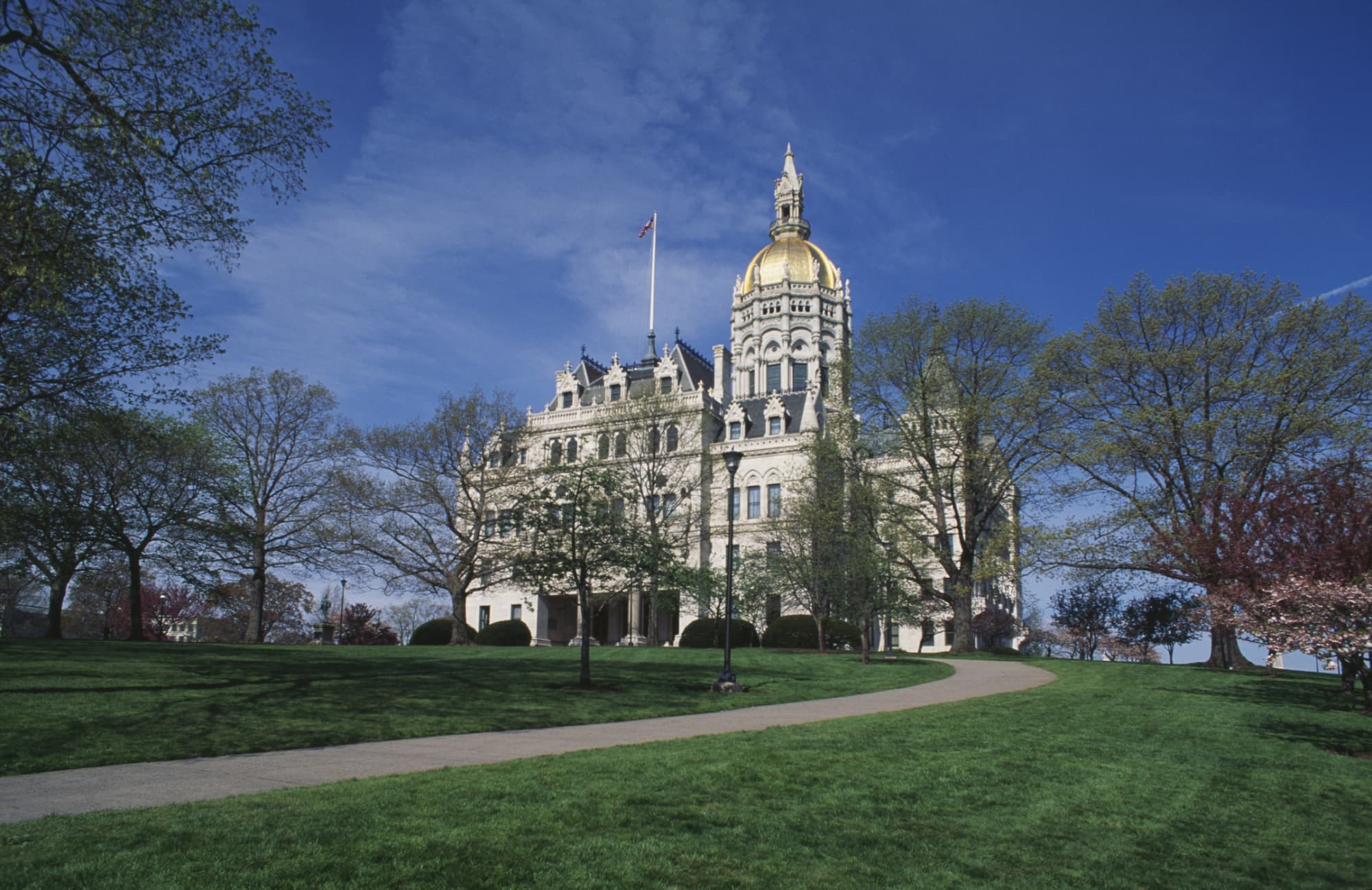 Connecticut For-Profit Nursing School Stone Academy Faces Lawsuits
For-profit nursing school Stone Academy in Connecticut faces lawsuits alleging students were scammed while the school made millions.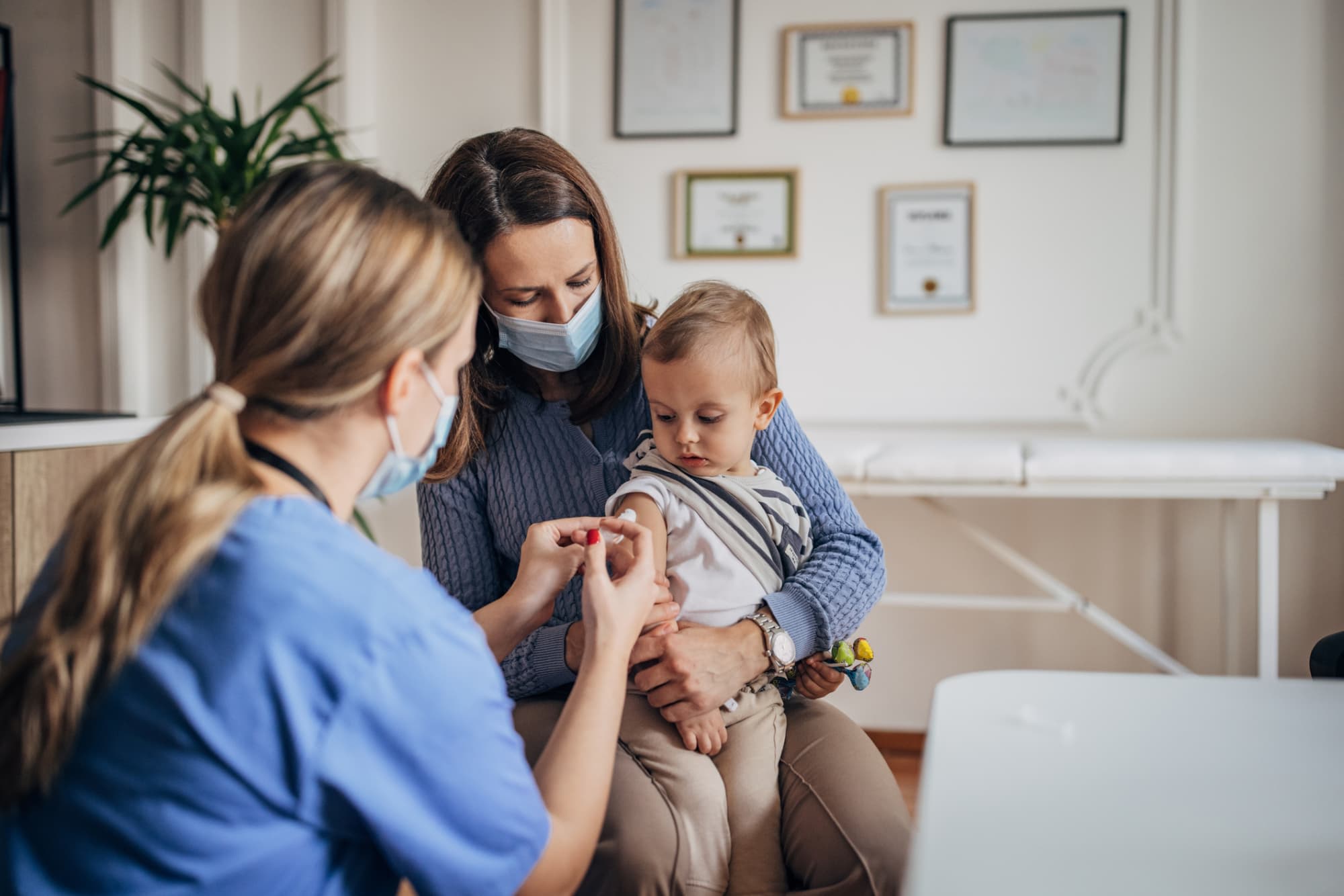 New CDC Pneumonia Vaccine Guidelines: A Quick Resource Guide for Nurses and Nursing Students
New CDC pneumonia vaccine guidelines are available for infants and children. Explore how these changes will affect nurses and nursing students.
NurseJournal.org is an advertising-supported site. Featured or trusted partner programs and all school search, finder, or match results are for schools that compensate us. This compensation does not influence our school rankings, resource guides, or other editorially-independent information published on this site.
Are you ready to earn your online nursing degree?
Whether you're looking to get your pre-licensure degree or taking the next step in your career, the education you need could be more affordable than you think. Find the right nursing program for you.