What to Do if You Experience Harassment as a Nurse
Reviewed by
Our Integrity Network
NurseJournal.org is committed to delivering content that is objective and actionable. To that end, we have built a network of industry professionals across higher education to review our content and ensure we are providing the most helpful information to our readers.
Drawing on their firsthand industry expertise, our Integrity Network members serve as an additional step in our editing process, helping us confirm our content is accurate and up to date. These contributors:
Suggest changes to inaccurate or misleading information.
Provide specific, corrective feedback.
Identify critical information that writers may have missed.
Integrity Network members typically work full time in their industry profession and review content for NurseJournal.org as a side project. All Integrity Network members are paid members of the Red Ventures Education Integrity Network.
Nurse harassment is a common problem and cause of stress. Learn what to do if you are harassed or witness nursing harassment.
Nursing harassment is widespread.

Nurses can experience harassment from patients, visitors and family members, vendors and suppliers, and coworkers.

Nurses, nurse administrators, and other managers and leaders can prevent nurse harassment and limit its impact.
---
The majority of nurses, especially female nurses, have experienced harassment on the job. If you are harassed, you have the right to expect support and action from your employer. Find out what to do if you experience harassment as a nurse.
The State of Nurse Harassment
Harassment takes many forms. Verbal abuse looks like:
Demeaning names

Unwanted nicknames

Sexual or racial slurs

Offensive gestures

Sexual propositions
Harassment can also include physical threats, touching, or assaults. During COVID-19, especially, nurses often experienced harassment, even violent harassment, from patients or family members who disagreed with medical protocols, including vaccination and masking.
Women are much more likely to report patient harassment, with 73% of female nurses and 46% of male nurses reporting nursing harassment.
By contrast, 58% of female physicians and 39% of male physicians have been subject to patient harassment.
This takes a psychological toll. Among those who experienced nursing harassment, a global research review found that 44.6% experienced mental issues as a result. Another 30.19% faced physical health consequences, 61.26% contended with emotional repercussions, and 51.79% sustained psychological disturbances stemming from nurse harassment.
What to Do if You Experience Harassment as a Nurse
1. Remind Yourself That This Is Not Acceptable
As nurses and healers, many nurses are inclined to ignore harassment and get on with the job. They may make allowances for family members of patients because they understand their anxiety. However, this creates a worse atmosphere for everybody. Nursing harassment takes a toll, and not addressing it allows perpetrators to continue.
Patients with dementia, a serious urinary tract infection, or another condition that affects their thinking may not be to blame in the same way for committing nurse harassment as somebody who knows what they are doing. If a patient cannot understand acceptable boundaries, for example, the best response to patient harassment may be assigning a different nurse. But your employer is still responsible for protecting you from harassment.
2. Document and Report According to Your Organization's Policies
Your organization should have a policy about what to do if you experience harassment. Many hospitals and health centers offer annual compliance education (ACE) or onboarding training on what to do if you experience or witness harassment. Typically, this involves notifying a supervisor, such as the charge nurse, and documenting the event. Creating a paper trail helps protect you, your colleagues, your organization, and even your patients.
Your organization may have a special hotline number or email address for compliance, patient safety, or other issues. Many organizations have outside services for this so that you can report anonymously.
3. Keep Copies of What You Report
Document that you reported nurse harassment and the official response. Keep a copy of everything. This is especially important if you are reporting harassment by a coworker or if the harassment was severe enough that you were injured, needed to take time off, or otherwise experienced a significant impact.
4. Know When to Escalate
If harassment continues, either by the same individual or by a leader or leaders tolerating a culture where harassment occurs, you have options. If you have a nurses' union, escalate to them. Otherwise, escalate to a higher level of management. Your ACE training or human resources manual should specify the appropriate chain of command. Again, you may be able to use an anonymous hotline or email address.
If you still experience harassment as a nurse, report to relevant government agencies, such as the Equal Employment Opportunity Commission. There may be other state or local agencies who can and should take action.
5. Say Something if You See Another Nurse Experiencing Harassment
If you witness nurse harassment, take an active part in stopping or addressing it. Intervene directly as appropriate, or if that is not feasible, offer to provide backup documentation or simply offer your support.
Experiencing nurse harassment can feel isolating, so a colleague who experiences harassment will appreciate knowing that they are not alone.
6. Acknowledge That It Takes a Toll
Should you experience harassment, give yourself the space to process and manage the stress. If you need to, take time off. Use whatever approaches work for you. Often, harassment stress comes on top of other stress, and it can be the cumulative stress that has the most significant impact on your mental, physical, and emotional health.
If you have an employee assistance program, they offer many helpful resources to support your mental health and well-being.
Sources
---
Frellick M. (2018). Harassment from patients prevalent, poll shows. https://www.medscape.com/viewarticle/892006#vp_1
Gebregziabher Kahsay W, et al. (2020). Sexual harassment against female nurses: A systematic review. https://bmcnurs.biomedcentral.com/articles/10.1186/s12912-020-00450-w
Page last reviewed: September 12, 2022
You might be interested in
Utah Nurse Practitioners Granted Full-Practice Authority
Utah passes legislation that grants full-practice authority to nurse practitioners. Discover how this change impacts healthcare.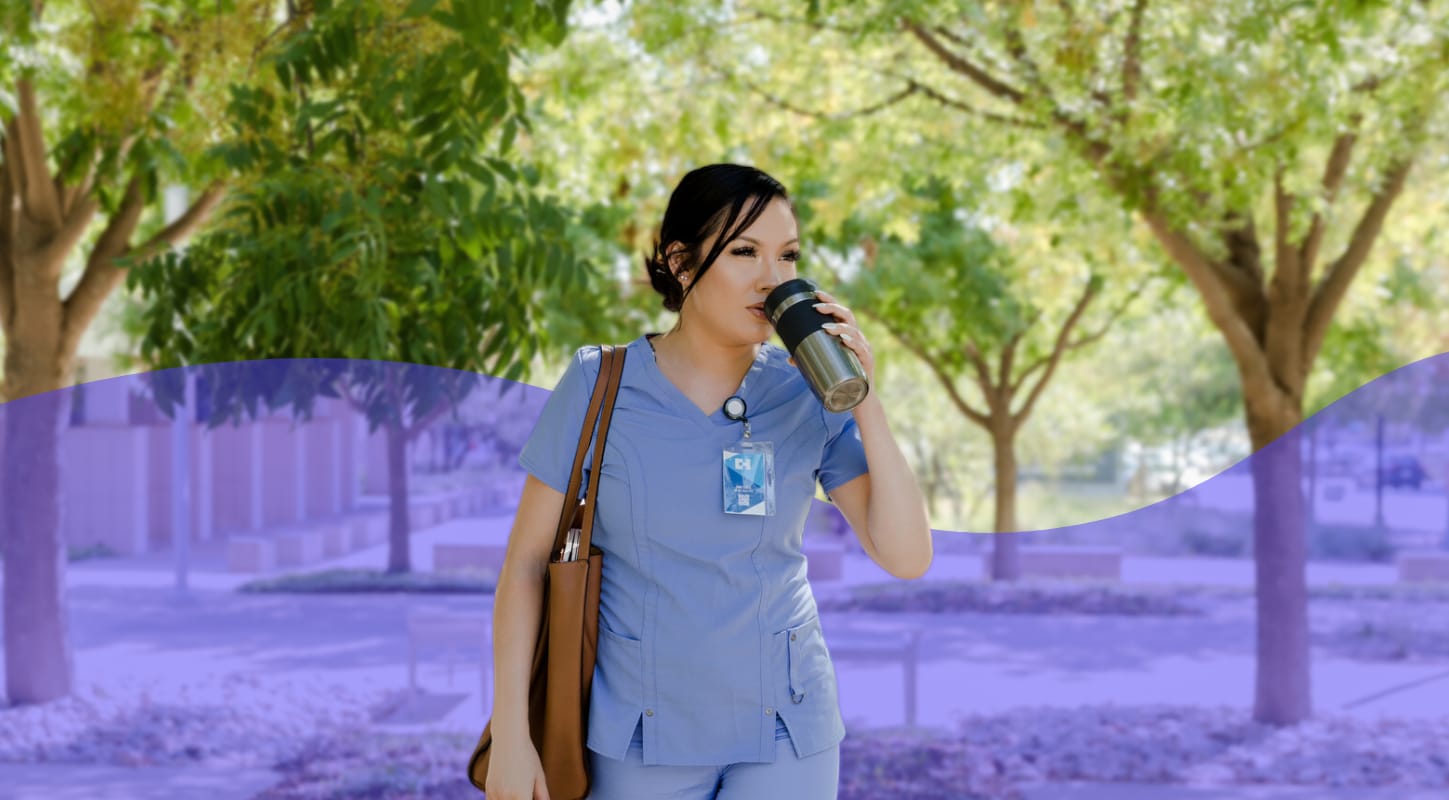 Top States for Travel Nurses (Summer)
Travel nurse assignments are adventurous and offer a competitive salary. Consider these nine best states for travel nurses in the summer.
NurseJournal.org is an advertising-supported site. Featured or trusted partner programs and all school search, finder, or match results are for schools that compensate us. This compensation does not influence our school rankings, resource guides, or other editorially-independent information published on this site.
Are you ready to earn your online nursing degree?
Whether you're looking to get your pre-licensure degree or taking the next step in your career, the education you need could be more affordable than you think. Find the right nursing program for you.