Nursing Workplace Violence
Reviewed by
Our Integrity Network
NurseJournal.org is committed to delivering content that is objective and actionable. To that end, we have built a network of industry professionals across higher education to review our content and ensure we are providing the most helpful information to our readers.
Drawing on their firsthand industry expertise, our Integrity Network members serve as an additional step in our editing process, helping us confirm our content is accurate and up to date. These contributors:
Suggest changes to inaccurate or misleading information.
Provide specific, corrective feedback.
Identify critical information that writers may have missed.
Integrity Network members typically work full time in their industry profession and review content for NurseJournal.org as a side project. All Integrity Network members are paid members of the Red Ventures Education Integrity Network.
Workplace violence in nursing has escalated during the COVID-19 era. Use this guide to learn about the impact of workplace violence and what can be done to prevent it.
Credit: visualspace / E+ / Getty Images
While workplace violence in healthcare has been a persistent problem for many years, the rates have spiked during the COVID-19 pandemic. Nurses report escalating rates of COVID-related violence directed at them by frustrated and angry patients and their families.
A 2021 Workplace Health & Safety survey of registered nurses reports that 44% experienced physical violence at least once during the pandemic from patients, family members, or visitors. Over two thirds encountered verbal abuse at least once. RNs who provided direct care for patients with COVID-19 experienced more violence than nurses who did not care for these patients. Nurses also faced difficulty reporting these incidents to management.
The healthcare industry leads all other sectors for non-fatal workplace assaults. Within healthcare settings, violence in emergency departments has reached epidemic proportions during the pandemic. Emergency nurses are particularly vulnerable. Nearly 70 percent of emergency nurses report being hit or kicked at work.
Workplace violence injures healthcare professionals physically and psychologically, resulting in lost workdays, burnout, and turnover. The escalating rates of violence undermine efforts to provide quality patient care and hinder effective responses to combatting the COVID-19 virus.
The State of Workplace Violence Against Nurses
The rates of workplace violence have increased rapidly since the pandemic began. In August 2021 at a hospital in San Antonio, Texas, family members of COVID-19 patients physically and verbally abused healthcare workers for enforcing mask and visiting restrictions. Across the country, healthcare professions who advocate for vaccination and masking mandates have been subjected to online verbal abuse and threats of physical harm toward them or their family members.
Incidents of workplace violence are not restricted to the United States. A patient with COVID symptoms in Naples, Italy grew impatient waiting for treatment and spat at a doctor and nurse. His actions led to a shutdown of the entire ward and quarantine of all staff. In the United Kingdom, patients spat at and verbally abused staff who asked that they wear masks. In Mexico, healthcare workers accused of spreading the virus, have been assaulted and doused with bleach on public streets.
Nurses have become especially vulnerable to these kinds of physical and verbal assaults. Tina M. Baxter, an advanced practice registered nurse who provides consulting services for healthcare organizations, attorneys, and insurance professionals, has personally experienced workplace violence on several occasions.
—
"Nurses are the most convenient target as we are with the patients the majority of the time. It is often the nurse who is tasked to enforce the rules about visitation, masking, and other mandates."
–Tina Baxter, APRN, GNP-BC
She points out that "violence as a whole has increased during the pandemic and the lack of civil discourse in society, too often resorting to violence has become the first instinct instead of the last resort…Nurses are the most convenient target as we are with the patients the majority of the time. It is often the nurse who is tasked to enforce the rules about visitation, masking, and other mandates."
A recent brief prepared by National Nurses United (NNU) support's Baxter's observations. NNU identifies multiple factors fueling COVID-related workplace violence. Nurses constantly face patients and families reacting with anger related to understaffing and increased wait times for care. They frequently deal with aggressive family members who refuse to adhere to visiting and masking requirements. The pandemic fatigue felt by many people and the misinformation spread by untrustworthy media and online outlets have also escalated the violent incidents.
The Influence of COVID on Rising Verbal and Physical Attacks
The recent Workplace Health & Safety survey connects COVID-related violence to the strained relations between nurses and patients. Over 67% of the nurses reported incidents of physical violence or verbal abuse between February and June 2020.
One in ten RNs indicated that reporting the violent incidents to management has become more difficult during the pandemic than before. Underreporting violence during the pandemic may be due to busy workloads, non-standardized reporting procedures, unclear definitions of what constitutes violence, and a perceived lack of management support.
Stressful conditions and more intense patient and family interactions are among the major forces behind the increased risks for aggression and violence toward nurses during the pandemic. Priscilla Grace Barnes, a registered nurse, personal trainer, and nutrition coach, explains that "part of being a nurse isn't solely caring for the patient, it's educating and communicating with the family. Many times this communication involves difficult situations around rules and regulations nurses have no control over. We are put in very tough situations."
The pandemic may have helped spread the mistaken assumption that violence is part of the nursing profession. Many nurses believe that they have a responsibility to provide compassionate care even to those exhibiting violent behavior. As a result, nurses feel they must tolerate unsafe and dangerous conditions, rationalizing that the increase in violence stems directly from the anger and frustration experienced by patients and their families.
The Long-Term Impacts of Nurse Violence
A 2021 research study published in Healthcare reports that nurses who have experienced direct and indirect exposure to workplace violence are two to four times more likely to experience post-traumatic stress disorder, anxiety, depression, and burnout than nurses with no exposure.
According to the International Council of Nurses (ICN), rates of anxiety, trauma, and burnout have spiked dramatically since the onset of the pandemic. ICN data shows that the number of nurses reporting mental health distress has increased from 60% to 80% in many countries. Failure to address these mental health pressures will impact the already existing nursing shortage. ICN estimates a potential shortfall of 14 million nurses by 2030, which amounts to half the current nursing workforce.
—
"Working in a hospital I often felt like I was pouring into a cup that had holes in the bottom of it - no matter how much I gave, the cup was never full."
–Priscilla Barnes
Government, healthcare organizations, and nursing associations must address the pressing need for mental health support and preventive care for nurses. Barnes argues that healthcare facilities must promote psychological wellness to ensure nurse safety: "Nurses are caregivers. We live to serve. But caregivers have to be well. Working in a hospital I often felt like I was pouring into a cup that had holes in the bottom of it - no matter how much I gave, the cup was never full. This only leads to burnout of those who are the lifeline to the hospital – nurses."
Despite the generally high regard for nurses held by the general public throughout the pandemic, negative public perceptions have also emerged about workplace safety and mental health challenges in the nursing profession. These unfavorable views may deter prospective nurses from entering the field at the time when they are most needed.
Preventing Workplace Violence Against Nurses: What Needs to Happen?
Even before the pandemic, healthcare workers experienced one of the highest rates of workplace violence compared to all other U.S. workers. According to a 2018 report by the Bureau of Labor Statistics, the number of violent injuries has steadily increased since 2011. Because the problem has reached epidemic proportions, nurses, medical facilities, and government agencies must work together to develop concrete measures to prevent the escalation of workplace violence.
—
"Workplace violence should not and does not 'come with the territory' of being a nurse."
–Rhonda Collins, DNP, RN, FAAN
One of the first issues to address is the culture of acceptance about violence in nursing. Rhonda Collins, the chief nursing officer at Vocera Communications, a healthcare technology company, cautions that "workplace violence should not and does not 'come with the territory' of being a nurse. Healthcare leaders must aggressively act to address this epidemic by validating concerns and ensuring nurses are heard and respected when reporting violent acts."
What follows are some suggestions for proactive approaches to prevent workplace violence.
Nurses should also be aware of their surroundings, taking into account poorly-lit areas, placement of emergency exits, and crowded public spaces. Nurses can minimize risks by avoiding clothing or jewelry that can be grabbed or pulled. They should exhibit caution when dealing with patients and others who exhibit aggressive verbal cues (e.g., swearing or threatening language), and non-verbal behaviors (e.g., indications of drug or alcohol abuse or throwing objects.)
Nurses should become familiar with their employer's health and safety policies, report any incidents, and support employees who have experienced violence. Nurses need to become involved in the development of safety policies, procedures, and emergency plans. All personnel should take advantage of available employer-sponsored programs or professional development opportunities on how to respond and prevent violence and how to use de-escalation techniques.
Collins and other nursing leaders argue that healthcare organizations must adopt a "zero-tolerance policy" on workplace violence. In addition to sponsoring educational and support programs, healthcare facilities must develop clear procedures for reporting violent incidents. To combat underreporting, employers must respond to violence seriously. Management has a responsibility to encourage staff to press charges against persons who commit assaults and to support employees when they report these incidents to law enforcement.
Healthcare facilities should upgrade and maintain security procedures and security systems, develop emergency response protocols, and hire sufficient security personnel. Collins suggests that employers provide nurses "with a wearable panic button that calls safety and security personnel so nurses don't have to reach for a light on the wall when in distress."
At the legislative level:
The Occupational Health and Safety Administration does not require employers to implement violence prevention programs, but it provides voluntary guidelines and may cite employers who fail to maintain a safe workplace environment. In early 2021, the House of Representatives passed the Workplace Violence Prevention Act for HealthCare and Social Workers, but it has not yet received Senate approval.
Although no federal laws currently protect healthcare worker safety, several states have passed legislation to protect them from workplace violence. These measures include the establishment of penalties for assaults on nurses, creating a disturbance inside a healthcare facility, or interfering with ambulance service. Only a small number of states require employer workplace prevention programs.
Nurse Resources for Preventing Workplace Violence
In response to the expanding awareness about workplace violence, several government agencies, professional nursing associations, and other special interest groups have developed resources to address safety concerns and violence prevention.
This interactive course, developed by the National Institute for Occupational Health helps nurses identify risk factors for workplace violence and acquire skills to prevent and manage violent incidents. Nurses can earn continuing education credits by completing this course.
The Agency for Healthcare Research and Quality provides curriculum materials and webinars designed for clinical teams in a variety of healthcare settings. These TeamSTEPPS resources offer strategies to address difficult situations, reduce the risk of injury, and identify behavioral factors and emotional or psychological issues that lead to violence.
Administered by the American Hospital Association, this website provides information on safety resources and practices including preparedness drills and de-escalation training. Featured resources include webinars on creating a culture of safety, mitigating risks, and violence prevention.
This website, maintained by the American Nurses Association provides downloadable educational materials, ANA position statements, and issue briefs on reporting incidents of workplace violence and bullying. It also provides links to several violence prevention resources and toolkits.
The Emergency Nurses Association offers several resources to help prevent, mitigate, and report workplace violence. This online course, free to ENA members, helps emergency nurses recognize, prevent, avoid, and respond to violent incidents caused by patients, visitors, intruders, other employees, and management.
Addressing Workplace Violence During COVID and Beyond
The COVID-19 pandemic has exacerbated the problem of escalating workplace violence in nursing. The healthcare industry and the nursing profession must embrace a cultural shift toward accountability and responsibility, providing a safe environment for all healthcare personnel, promoting positive patient care outcomes, and increasing the effectiveness of nursing practice.
Addressing the problem of workplace violence in nursing is in everyone's interest. Nurses deserve to work in safe settings, performing their duties without fear of injury. Healthcare organizations will face greater nursing shortages due to injury or burnout, impacting the quality and cost of patient care. Effective workplace violence prevention initiatives must include transparent zero-tolerance policies, clear communication and procedures for incident reporting, and educational and support programs.
Meet Our Contributors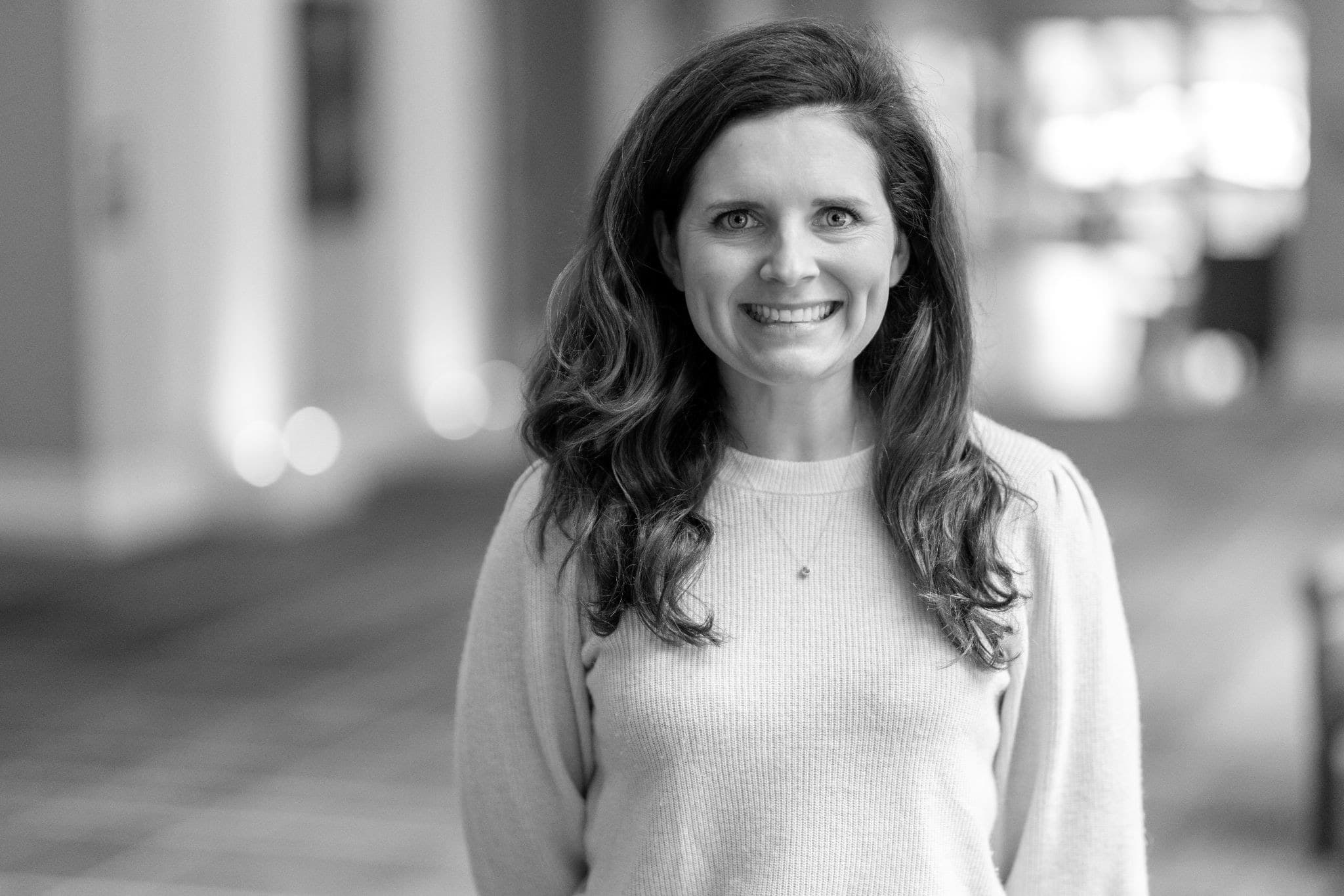 Priscilla Barnes
Priscilla Grace Barnes is a registered nurse who graduated with a bachelor of science in nursing and a bachelor of arts in Spanish from the University of Texas at Austin. With over 11 years experience, she has worked from the smallest of patients in the neonatal intensive care unit to the largest of life events with pediatrics and adults in the surgical setting. With a passion for helping others in and out of the hospital, Priscilla also founded Wellness in Bloom(WIB) where she is a personal trainer and nutritional coach. WIB promotes preventative medicine in a friendly environment, by replacing the stress that so often accompanies health and wellness goals with foundational habits that promote sustainability.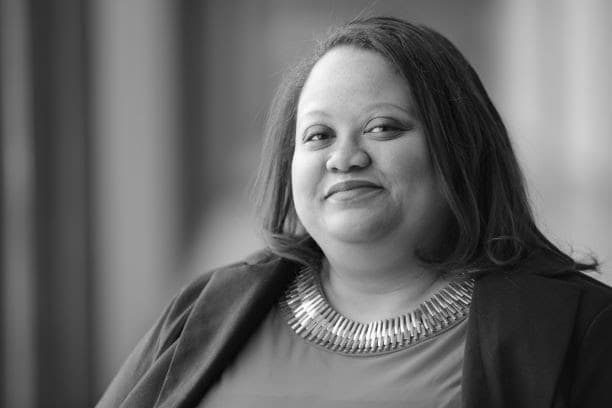 Tina Baxter, APRN, GNP-BC
Tina Baxter is an advanced practice registered nurse and a board-certified gerontological nurse practitioner through the American Nurses Credentialing Center. Baxter resides in Indiana and has been a registered nurse for over 20 years and a nurse practitioner for 14 years. She is the owner of Baxter Professional Services, LLC, a consulting firm which provides legal nurse consulting services for attorneys and insurance professionals, among other services. She is also the founder of The Nurse Shark Academy where she coaches nurses to launch their own businesses.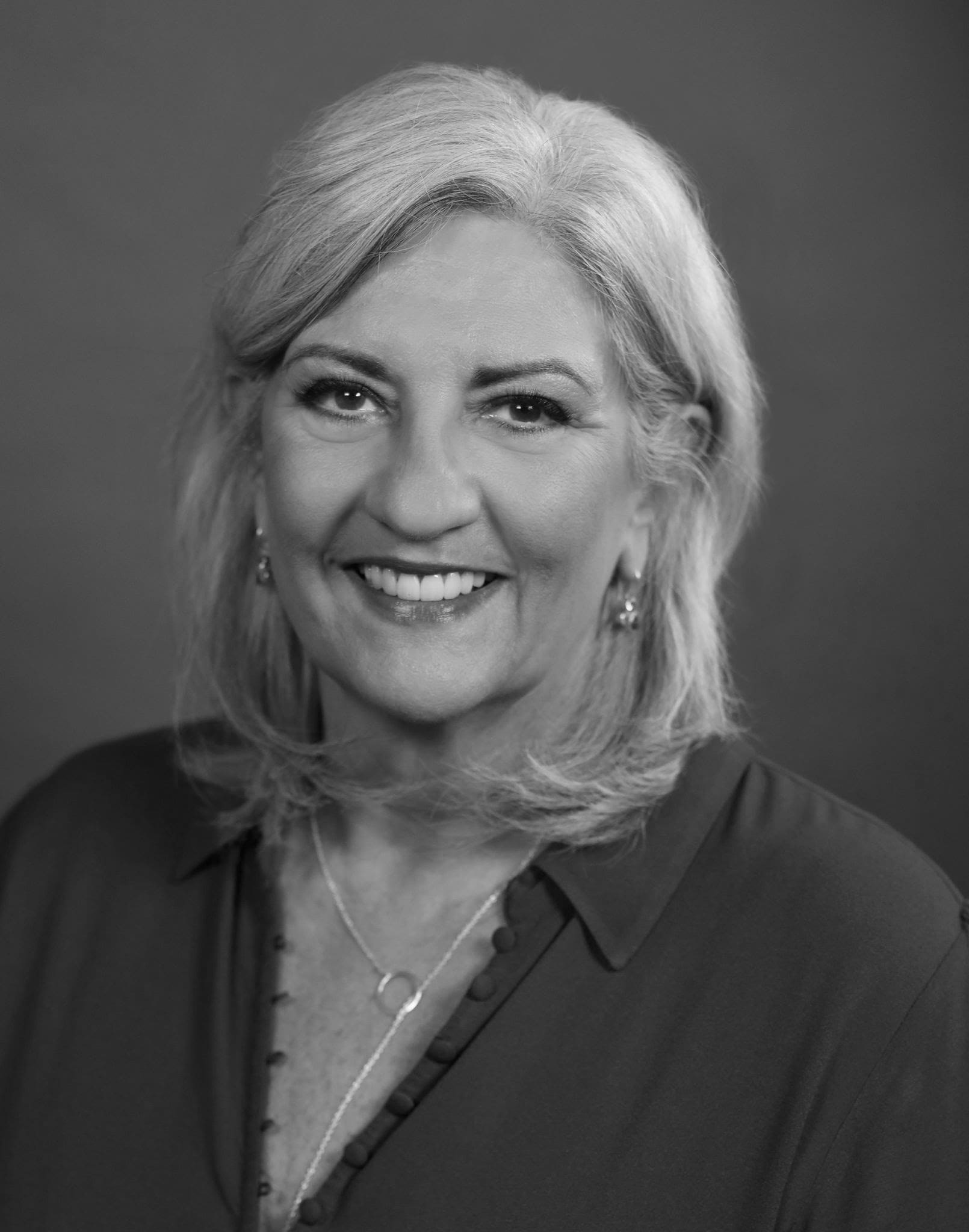 Rhonda Collins, DNP, RN, FAAN
Rhonda Collins, DNP, RN, FAAN has served as chief nursing officer since 2014. As CNO, Dr. Collins is responsible for working with nursing leadership groups globally to increase their understanding of Vocera solutions, share clinical best practices and to bring their specific requirements to Vocera's product and solutions teams.
Dr. Collins holds a doctor of nursing practice from Texas Tech University Health Sciences Center and a master's degree in nursing administration from the University of Texas. A registered nurse for 28 years, Dr. Collins is a frequent speaker on the evolving role of nurses, the importance of communication, and how to use technology to improve clinical workflows and care team collaboration.
Reviewed by: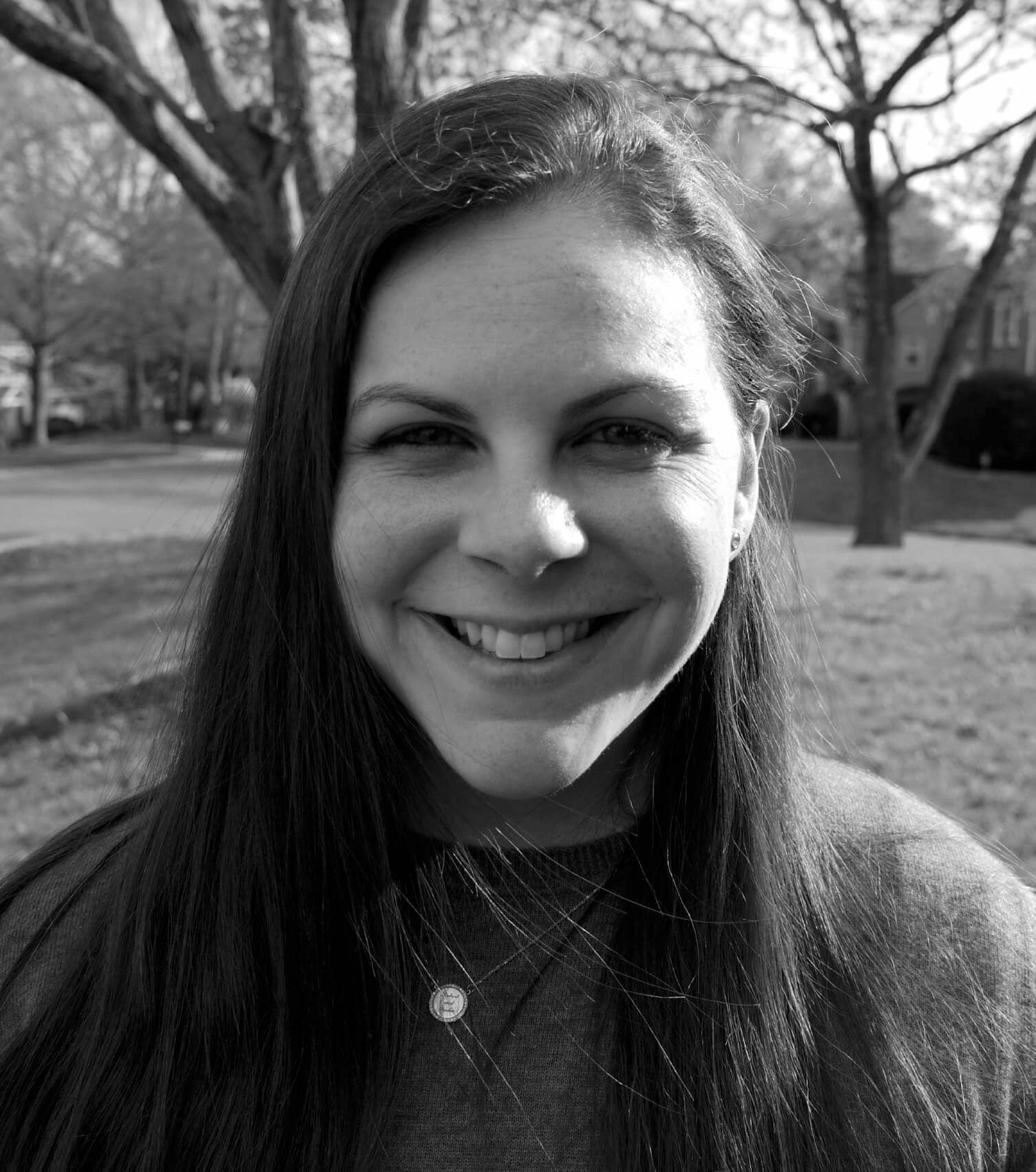 Elizabeth M. Clarke, FNP, MSN, RN, MSSW
Elizabeth Clarke (Poon) is a board-certified family nurse practitioner who provides primary and urgent care to pediatric populations. She earned a BSN and MSN from the University of Miami.
Clarke is a paid member of our Healthcare Review Partner Network. Learn more about our review partners.
NurseJournal.org is an advertising-supported site. Featured or trusted partner programs and all school search, finder, or match results are for schools that compensate us. This compensation does not influence our school rankings, resource guides, or other editorially-independent information published on this site.
Are you ready to earn your online nursing degree?
Whether you're looking to get your pre-licensure degree or taking the next step in your career, the education you need could be more affordable than you think. Find the right nursing program for you.
Popular Resources
Resources and articles written by professionals and other nurses like you.