10 Things to Know About Nursing Continuing Education
Reviewed by
Our Integrity Network
NurseJournal.org is committed to delivering content that is objective and actionable. To that end, we have built a network of industry professionals across higher education to review our content and ensure we are providing the most helpful information to our readers.
Drawing on their firsthand industry expertise, our Integrity Network members serve as an additional step in our editing process, helping us confirm our content is accurate and up to date. These contributors:
Suggest changes to inaccurate or misleading information.
Provide specific, corrective feedback.
Identify critical information that writers may have missed.
Integrity Network members typically work full time in their industry profession and review content for NurseJournal.org as a side project. All Integrity Network members are paid members of the Red Ventures Education Integrity Network.
NurseJournal.org is an advertising-supported site. Featured or trusted partner programs and all school search, finder, or match results are for schools that compensate us. This compensation does not influence our school rankings, resource guides, or other editorially-independent information published on this site.
Are you ready to earn your online nursing degree?
Healthcare is constantly changing and evolving. Providers and nurses need ongoing education and training to keep up with new advancements, protocols, and patient expectations.
Most states know the importance of continuing education for nurses. To ensure nurses are current with the best practices of the industry, many states require nurses to complete nursing continuing education for license renewal.
Continuing education requirements vary among states, and understanding what you have to do to maintain licensure can be confusing. We've compiled a list of the top 10 questions and answers that registered nurses (RNs) and licensed practical/vocational nurses (LPNs/LVNs) have about continuing education to help you make sense of the requirements.
Keep in mind that if you have a graduate degree or work as an advanced practice registered nurse (APRN), the nursing continuing education requirements are different, and the information below may not apply to you.
What Nurses Need to Know About Nursing CEUs
All RNs and LPNs/LVNs need to be aware of continuing education and the requirements that apply to them. The following information will help you understand the various types of continuing education credits, how to select continuing education courses and providers, and how to keep track of credits you've earned.
1. Differences Between Continuing Education Units, Contact Hours, and Continuing Medical Education
Continuing education units (CEUs) and contact hours are often used interchangeably, but they are not the same. It's important to understand the difference because state requirements typically call for contact hours. The American Nurses Credentialing Center (ANCC) also uses contact hours to count continuing education credits. Some education providers, though, issue credit in the form of CEUs.
A contact hour is 50-60 minutes of nursing education.

A CEU is equivalent to 10 contact hours.

If a course offers one CEU, it provides about 10 hours of instruction.

A three-CEU course is a 30-hour course.
You may also see courses listed as offering continuing medical education (CME) hours. These are courses or events designed for physicians and measure contact hours differently. Some states only allow APRNS to apply CMEs to continuing education requirements, while others may allow certain nurses to use approved credits.
---
2. Complete CE Requirements Before Your License Expires
Nurses in states that require continuing education must complete their requirements before their nursing licenses can be renewed. In most cases, this means CEUs must be earned every two years; a few states, including Washington and Indiana, require more credits and operate on a three-year cycle. For example, if your license expires on September 30, 2022, the CEUs you submit for renewal must have been completed between October 1, 2020, and September 29, 2022.
If you complete more than the required number of CEUs in any cycle, you cannot apply them to your next license renewal. Also, if you earned credits before your permanent license was issued, they do not count toward license renewal.
---
3. Nursing CEU Requirements Vary by State
Every state has different requirements on continuing education for nurses. They can differ in the number of credits and the specific training to be completed. Depending on where you are licensed, expect to complete 12-45 hours of continuing education every 2-3 years.
Some states offer alternatives to completing CEU courses.
North Carolina: Allows nurses to count published work as a nurse, time spent teaching, or a research project toward their CEU requirements.
Alaska: Nurses can earn credit for unpaid volunteer activities.
Other states require classes on specific topics including:
Other subjects as determined by the state board of nursing
It is your responsibility to determine and follow your state's rules to renew your license.
---
Featured Online MSN Programs
4. Some States Have No CEU Requirements
These states do not require nurses to complete any required continuing education:
Arizona
Colorado
Connecticut
Indiana
Maine
Mississippi
Missouri
Montana
South Dakota
Vermont
Wisconsin
Although these states do not have any CEU requirements, nurses are encouraged to keep their skills up to date. Earning CEUs and taking on extra training on your own can help strengthen your resume and career growth.
---
5. For Multistate License Holders, CEU Requirements Are Determined By "Home State"
Most U.S. states are part of the Nurse Licensure Compact (NLC). These RN compact states allow licensed nurses from one member state to practice in other states on the same license. These are called "multistate licenses."
A nurses' "home state" is the state where their license is issued. When your license is up for renewal, be sure to complete the nursing continuing education requirements according to your home state, even if you're working somewhere else.
For example, a nurse licensed in Maine does not have to meet any CEU requirements for license renewal. If they are working in New Hampshire under the NLC, they are not required to fulfill New Hampshire's requirement of 30 contact hours every two years.
However, if a nurse moves to a different state and establishes residency, they will need to renew their license in their new home state. Therefore, if that same Maine nurse moves to New Hampshire permanently, they need to get a New Hampshire nursing license and complete the CEU requirements every two years.
---
6. CE Must Be Relevant to Nursing Practice
To be accepted as a CEU, course content must be approved by your state board of nursing. Some states require specific coursework, but all courses must be relevant to the practice of nursing and accredited by a school, nursing organization, or employer.
Some examples of content that counts as nursing CE include:
Nursing law and ethics and professional conduct

Nursing research and theory
Nursing-related college courses taken toward a degree may also count as CEUs, and in some states, volunteer work, research, or teaching can be applied.
---
7. Not All Nursing Courses Are Accepted as CEUs
Although you may complete certain training or courses to further your career, not all classes can count as CE. For example, renewing your cardiopulmonary resuscitation or basic life support credentials, on-the-job training, and non-nursing-related college courses do not count. Attending a conference or professional meeting will not in itself count for credit, but you might earn CEUs by attending educational or training sessions at the event.
---
8. Contact Hours Must Be Obtained From Approved Providers
An approved provider must issue CEUs to count toward license renewal. Providers are approved by either your state board of nursing or the ANCC and issued a provider number. Before taking a course, confirm the provider number and that your state will accept the CEUs you earn.
---
9. Contact Hours for Certification Renewal Can Be Used for Licensure Renewal
If you have a certification issued by the ANCC, such as a pediatric or medical-surgical certification, you need to complete additional nursing continuing education.
However, contact hours completed for certification renewal are applicable toward your state nursing license renewal as well. The ANCC requires nurses to complete a minimum of 75 contact hours in their specialty and at least one of eight additional activities within five years to maintain certification.
---
10. You Have to Keep Records of Your Continuing Education Units
You are responsible for maintaining detailed records of the CEUs you complete and submit the information to your state. Keep track of the course title, provider name, identification number, the date you completed the course, and the number of CEUs awarded. Keep hard copies or scans of the completion certificates as proof you completed the course.
You can keep track of your CEUs using any method you choose but check with your state nursing board to confirm how long you need to keep records. Several apps, including Nurse Backpack and CertAlert+, can help you track your credits and provide other features, like automatic reminders of expiration dates.
---
Related Resources
Reviewed by: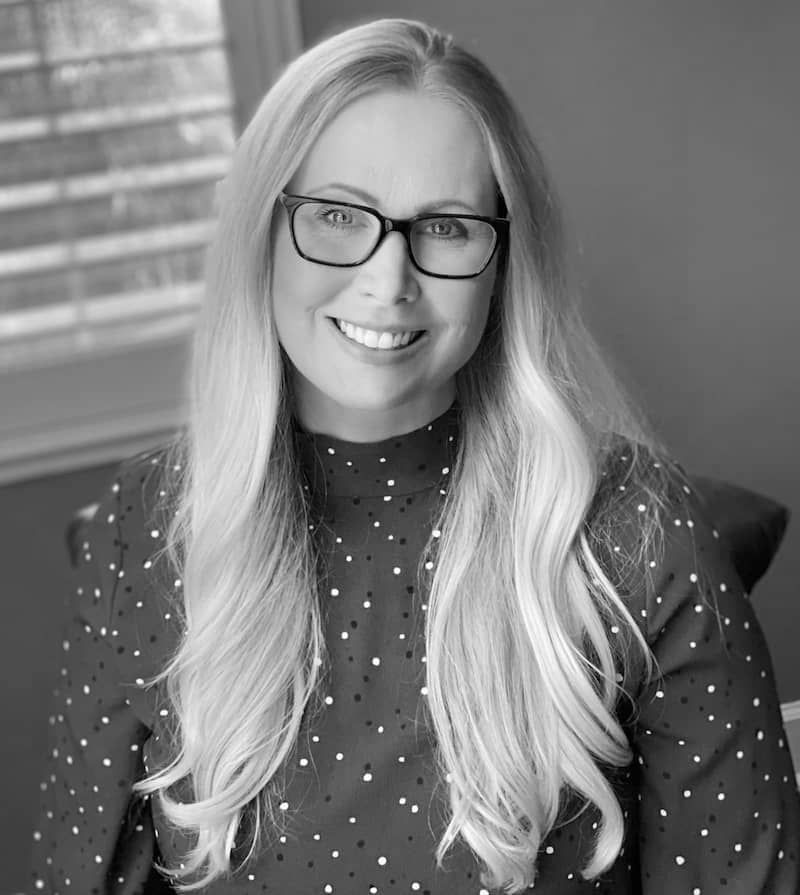 Brandy Gleason, MSN, MHA, BC-NC
Brandy Gleason, MSN, MHA, BC-NC, is a nursing professional with nearly 20 years of varied nursing experience. Gleason currently teaches as an assistant professor of nursing within a prelicensure nursing program and coaches graduate students. Her passion and area of research centers around coaching nurses and nursing students to build resilience and avoid burnout.
Gleason is a paid member of our Healthcare Review Partner Network. Learn more about our review partners here.
Feature Image: FatCamera / E+ / Getty Images
NurseJournal.org is an advertising-supported site. Featured or trusted partner programs and all school search, finder, or match results are for schools that compensate us. This compensation does not influence our school rankings, resource guides, or other editorially-independent information published on this site.
Are you ready to earn your online nursing degree?
Whether you're looking to get your pre-licensure degree or taking the next step in your career, the education you need could be more affordable than you think. Find the right nursing program for you.
Popular Resources
Resources and articles written by professionals and other nurses like you.