How to Become a Developmental Disability Nurse
Reviewed by
Our Integrity Network
NurseJournal.org is committed to delivering content that is objective and actionable. To that end, we have built a network of industry professionals across higher education to review our content and ensure we are providing the most helpful information to our readers.
Drawing on their firsthand industry expertise, our Integrity Network members serve as an additional step in our editing process, helping us confirm our content is accurate and up to date. These contributors:
Suggest changes to inaccurate or misleading information.
Provide specific, corrective feedback.
Identify critical information that writers may have missed.
Integrity Network members typically work full time in their industry profession and review content for NurseJournal.org as a side project. All Integrity Network members are paid members of the Red Ventures Education Integrity Network.
Learn about how to become a developmental disability nurse (DDN) and what work is like as a DDN.
NurseJournal.org is an advertising-supported site. Featured or trusted partner programs and all school search, finder, or match results are for schools that compensate us. This compensation does not influence our school rankings, resource guides, or other editorially-independent information published on this site.
Are you ready to earn your online nursing degree?
Credit: FatCamera / iStock / Getty Images Plus
This guide tells you how to become a developmental disability nurse (DDN), the required education, certification options, and what work is like for a DDN.
Being a DDN requires patience and empathy for patients and their family members, as well as strong clinical and communication skills.
What Is a Developmental Disability Nurse?
DDNs work with patients who have developmental disabilities such as Down syndrome, autism, or similar cognitive impairments. Disability nurses work in schools, hospitals, care facilities, and other healthcare or specialized settings.
Regardless of setting, a developmental disability nurse works toward supporting their patients' positive control of their lives and their physical health.
Being a DDN is demanding because it requires a particular knowledge base on developmental conditions. Many patients with developmental disabilities also have complex healthcare needs, but being a DDN can be a very fulfilling career choice.
Featured Online MSN Programs
Steps to Become a Developmental Disability Nurse
Most developmental disability nurses have a bachelor of science in nursing (BSN), given the complexity of the population's healthcare needs. Some DDNs do have a two-year associate degree in nursing (ADN).
Higher-level positions often require certification as a developmental disability nurse, a master of science in nursing, or both. Nurse practitioners and those with a doctorate might have an advantage in seeking higher-level administrative roles.
Not all BSN curriculums include developmental disability nursing, so before applying to a school, check its curriculum and see if it offers clinical placement in settings that serve people with disabilities.
1. Earn a BSN degree.

Earning a BSN degree takes four years for a full-time program. If you have a bachelor's degree in a non-nursing field, you may be able to earn an accelerated BSN in less time. If you are an ADN-holder working as a registered nurse (RN), you can enroll in an RN-to-BSN program. High school advanced placement credits can also help you finish sooner than four years.

2. Pass the NCLEX exam.

The National Council Licensure Examination for RNs (NCLEX-RN) is the national examination all states require graduates to pass to receive an RN license. A school's NCLEX-RN pass rate is a good indicator, though not the only indicator, of a program's quality.

3. Gain experience as an RN.

Because very few nursing schools provide intensive education for DDNs, expect a longer learning curve on the job than other specialties. Certification as a developmental disabilities nurse requires at least 4,000 hours of clinical experience as an RN or a licensed practical/vocational nurse.

4. Earn a nursing certification in intellectual and developmental disabilities nursing.

While certification is not required to work as a DDN, certification shows your expert knowledge and commitment to serving people with disabilities. To become a certified developmental disabilities nurse, you will need at least 4,000 hours of clinical experience in the last five years, a nursing license, and a completed application. If you pass this first step, the second step is a comprehensive examination.

5. Find employment.

Developmental disability nurses work in a variety of settings, including hospitals, schools, residential care, and social services. Some may work primarily with children and youth, while others work only with adults. DDNs often spend more time communicating with and supporting family members than other nurses.
Developmental Disability Nurse Schooling
One of the most common questions about how to become a developmental disability nurse is how long it takes. The answer will depend on your background, what kind of degree you earn, and whether you plan to pursue certification.
BSN Degree
You will need either an ADN or a BSN degree to take the NCLEX-RN. The ADN takes two years; the BSN takes four years. Most employers, higher-level positions, and graduate programs require a BSN.
Admission Requirements: BSN programs require a high school diploma or GED certificate. Most require a 3.0 GPA or higher, references, and at least some courses in math and science, particularly biology and chemistry.
Program Curriculum: Nursing school includes classes in nursing fundamentals, health assessment, medical-surgical nursing, mental health, community health, maternal and child health, nursing research, and leadership. Students also participate in clinical rotations, actively learning alongside nurses at work.
Time to Complete: BSN programs usually take four years, but if you have an ADN or other transferable credits, you can finish a program sooner. ADN-to-BSN programs usually take two years.
Skills Learned: You will learn how to assess patients and administer medications, communicate with and educate patients and their families (especially important for a DDN), advocate for patients' health, and identify and follow evidence-based practices.
Developmental Disability Nurse Credentials
Developmental disability nurses must have a state license to practice nursing. While licensing requirements vary by state, all nurses must graduate from an accredited program and pass the NCLEX-RN. Government bodies issue licenses, which are legally required to practice, while other organizations award specialty certifications.
Certifications
Employers may require a certification like the Certified Developmental Disabilities Nurse certification, but unless it is part of a state license, nurses can legally practice without one. Certifications are important because they demonstrate that an RN has expertise in a certain area. Associations and professional boards manage certifications. Professionals usually maintain certification through continuing education.
Licensure
To be a developmental disability nurse, you must earn an RN license by graduating from an accredited nursing school and passing the NCLEX-RN. This is legally required to practice nursing. To renew your license, you will need to participate in continuing education opportunities.
Working as a Developmental Disability Nurse
Once you graduate, you will have your alumni network and connections from your clinicals, which should help you find a job. You can find listings on job boards and on the websites of places you would like to work. The median RN salary in 2020 was $75,330, according to the U.S. Bureau of Labor Statistics, but, as you can see on ZipRecruiter, salaries vary by location, largely based on cost of living and demand.
The following provides common work settings and responsibilities for DDNs.
Hospitals

DDNs care for patients, monitor vitals, administer tests and medications, communicate with family members, and offer emotional support to patients and families.

Home Healthcare

DDNs educate patients and families on home healthcare, provide needed testing, monitor patient's well-being during visits, and report any causes for concern.

Schools

DDNs instruct parents and staff on maintaining healthcare at school, care for minor injuries, refer to a physician or nurse practitioner when needed, and advise on sanitation and other health practices.
Becoming a Developmental Disability Nurse: FAQs
---
How do you become a DDN?
To become a developmental disability nurse, you will need to go to nursing school, pass the NCLEX-RN, and apply for and maintain a license through continuing education. You may also want to pursue certification, though it is not a legal requirement.
What do developmental disability nurses do?
DDNs provide and oversee nursing care for adults and children. Because there is relatively little research on evidence-based practice, DDNs need to exercise independent judgment more than other nurses. They also educate others who work with people with developmental disabilities and family members about helping to build and maintain their health.
What kind of nurse works with kids with developmental disabilities?
Pediatric nurses and developmental disability nurses both work with kids with developmental disabilities, but DDNs specialize in this population. This kind of nursing requires patience, flexibility, empathy, excellent communications skills, and respect for their patients.
Can nurses specialize in autism?
Yes. For example, the University of Arizona College of Nursing offers a Diagnosis of Autism Spectrum Disorder certificate for nurse practitioners. Nurses who specialize in autism can work in schools or for organizations that provide support for people on the autism spectrum. They can also provide care at homes or in residential programs. As awareness and resources for autism grows, nurses who specialize in autism will be in demand.
Learn More About Developmental Disability Nursing
Reviewed by: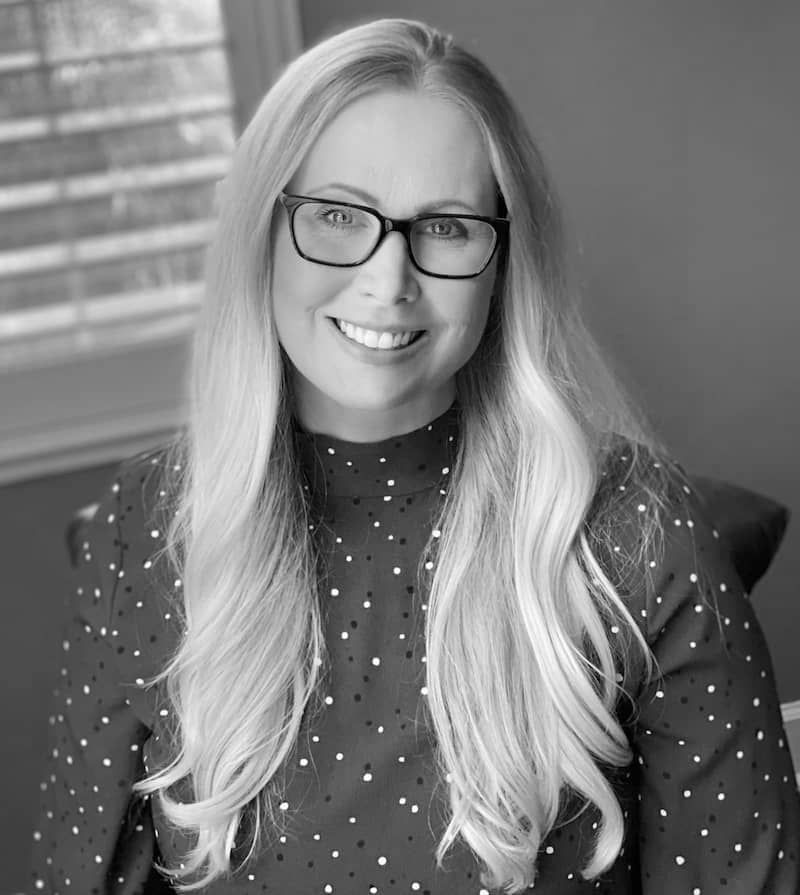 Brandy Gleason, MSN, MHA, BC-NC
Brandy Gleason, MSN, MHA, BC-NC, is a nursing professional with nearly 20 years of varied nursing experience. Gleason currently teaches as an assistant professor of nursing within a prelicensure nursing program and coaches graduate students. Her passion and area of research centers around coaching nurses and nursing students to build resilience and avoid burnout.
Gleason is a paid member of our Healthcare Review Partner Network. Learn more about our review partners here.
NurseJournal.org is an advertising-supported site. Featured or trusted partner programs and all school search, finder, or match results are for schools that compensate us. This compensation does not influence our school rankings, resource guides, or other editorially-independent information published on this site.
Are you ready to earn your online nursing degree?
Whether you're looking to get your pre-licensure degree or taking the next step in your career, the education you need could be more affordable than you think. Find the right nursing program for you.
Popular Resources
Resources and articles written by professionals and other nurses like you.