Writing Tips for Nursing School Students
Reviewed by
Our Integrity Network
NurseJournal.org is committed to delivering content that is objective and actionable. To that end, we have built a network of industry professionals across higher education to review our content and ensure we are providing the most helpful information to our readers.
Drawing on their firsthand industry expertise, our Integrity Network members serve as an additional step in our editing process, helping us confirm our content is accurate and up to date. These contributors:
Suggest changes to inaccurate or misleading information.
Provide specific, corrective feedback.
Identify critical information that writers may have missed.
Integrity Network members typically work full time in their industry profession and review content for NurseJournal.org as a side project. All Integrity Network members are paid members of the Red Ventures Education Integrity Network.
This guide offers writing tips for nursing students and covers the diverse writing styles aspiring nurses should master during their studies.
NurseJournal.org is an advertising-supported site. Featured or trusted partner programs and all school search, finder, or match results are for schools that compensate us. This compensation does not influence our school rankings, resource guides, or other editorially-independent information published on this site.
Are you ready to earn your online nursing degree?
Credit: kupicoo | E+ | Getty Images
Writing is an essential skill nurses should achieve proficiency in early in their career. It is a crucial part of the profession, as nurses need to be able to effectively communicate with patients, families, and other healthcare professionals.
While verbal communication also plays a vital role in nursing, being able to write well builds the nurse's ability to provide better care.
Being able to accurately detail a patient's personal history, symptoms, and diagnosis allows for the execution of a precise treatment plan that is clearly communicated to all parties involved, both professional and personal.
From registered nurses to clinical nurses and beyond, being able to communicate effectively and efficiently is a critical soft skill that will help nurses in any role increase their ability to treat their patients.
This guide provides an overview of the types of writing nurses will experience throughout their educational training. Utilize the following tips and tricks to help strengthen your writing skills, which will ultimately help in the development of transferable career skills.
Featured Online MSN Programs
Types of Writing Nurses Will Do in School
---
Personal Statements for Nursing School
Nursing schools want candidates who meet academic and professional requirements. They also want a candidate who demonstrates a sincere passion for patient care and individual connections. You should always craft a personal statement, even when the application doesn't explicitly require one. Personal statements allow you to describe your goals, characteristics, credentials, volunteer work, and meaningful life experiences. A well-crafted essay can help you stand out among other qualified applicants. And, as with any piece of writing, you must take the time to revise.
In your personal statement, you should portray yourself as determined and empathetic, with characteristics, goals, work ethic, and healthcare philosophy that align with a program's values. Some nursing schools ask for a general personal statement, while others require a specific prompt. Colleges commonly ask students to describe a hardship they overcame, a difficult task they accomplished, or a professional goal they hope to achieve through the program. Many schools also ask students to detail previous experiences in healthcare. You may decide to write about how you connect with patients or how you provide practical and emotional support to loved ones.
Exams
You will also encounter writing prompts during examinations, including standardized tests like the GRE or MCAT, nursing school entrance exams, and course-specific evaluations. You may also take exams to get state licensure or professional certification. In most of these instances, you will need to write one or several long-form essays. Proper planning is key. Though you won't know what specific prompt the test will require, you can expect certain common topics. You can search online or use study guides to determine which prompts usually appear on each test.
On test day, you should begin by creating an outline that lists three main points in response to the prompt. Using these points, work backwards to write a central thesis to guide the essay's structure. Review what you've written to ensure that the essay actually responds to the prompt at hand. Be sure to leave time to correct spelling, grammar, and stylistic errors.
Research Papers
Like essays, research papers follow a long-form structure. Unlike an essay, which heavily relies on the writer's point of view, a research paper presents an in-depth investigation of a topic using data, expert opinions, and insights. While an essay evaluates general critical thinking and writing skills, a research paper tests your knowledge, research skills, and original contributions. Research papers also allow you to prove you understand what has been argued and discovered about a topic. Research papers, especially at the graduate and doctoral levels, require independent research and analyses. These papers sometimes take months or years to complete.
To write a successful research paper, you should pick a topic relevant to your interests and the nursing field. Possibilities include elderly care challenges, patient safety and ethics, mental health treatment and regulations in the U.S., and nursing shortages and possible solutions. Whatever your choice, you must plan accordingly. Advanced papers such as dissertations may require funding or help from professors. Research papers often consist of the following sections: abstract, introduction, literature review, methods, results, discussion, conclusion, and references. You should keep this general structure in mind as you prepare notes and outlines.
How Do You Write a Nursing Essay?
---
In nursing school, essay writing includes academic papers, personal narratives, and professional compositions. You should become familiar with each of the five major forms below. There are many similarities between these essay types, such as an overarching thesis and a supportive, logical structure. You should support claims with factual, statistical, anecdotal, and rhetorical evidence. However, each form requires distinct skills to achieve specific results.
Narrative

As its name suggests, a narrative essay tells a story from a clear point of view. Successful narratives feature a beginning, middle, and end. You will likely encounter this essay type during your personal narrative or statement. A narrative must have a clear purpose, usually centered on a particular subject matter. You should write in first-person, using concise, evocative language.

Expository

Expository essays usually follow a basic five paragraph structure. These essays explain or inform the reader about a specific topic. An expository essay features a clear structure and logical transitions between the introduction, body paragraphs, and conclusion. Be prepared to provide ample evidence to reinforce your claims.

Persuasive

Sometimes confused with the expository form, which also contains argumentative elements, a persuasive essay seeks to convince the reader to adopt a certain viewpoint or take a particular action. For example, a persuasive essay could argue for the federal legalization of marijuana in the U.S. due to proven medical benefits and economic gains. Like the other essay types, you should focus on clear arguments, logical transitions, and overall structure.

Comparative

This essay compares and contrasts two items. You will be tasked with evaluating theories, texts, events, and opinions on a singular issue. You will also offer an impartial analysis, argue for the superiority of one side, or suggest a synthesis. Whatever the case, you should pay particular attention to structure to link two disparate items under a central thesis. One way to organize a comparative essay is by discussing two points in detail. Another option is to move from one topic to the next, including data from both points.

Cause and Effect

Like a comparative essay, use a cause and effect essay to report on a particular subject or advocate for a specific position. For instance, you may discuss the causes and demonstrable effects of climate change, or you can argue for change through grassroot and legislative action. Like all other essay types, a clear and strong thesis provides a solid foundation. This form relies heavily on logical transitions. The body paragraphs are generally structured by describing each cause and its collateral effect.
Citations Guide for Nursing Students
---
Citations allow readers to know where information came from. By citing sources, you avoid plagiarizing or stealing another person's ideas, research, language, and analyses. Whether intentional or unintentional, plagiarism is one of the most egregious errors one can make. Consequences for plagiarism include automatic course failure, disciplinary actions from the university, and even legal repercussions. You should take special care to ensure you properly cite sources.
Which Style Should Nursing Students Use?
Because nurses rely on scientific terms and information, professionals in the field usually use APA style. Regardless of the purpose and specific genre of your text, you should always strive for concise, objective, and evidenced-based writing. You can expect to learn APA style as soon as you enroll in a major course. However, you should also prepare to learn other styles as part of your academic training. For example, freshman composition classes tend to focus on MLA guidelines.
Common Writing Mistakes Students Make
---
Active Vs. Passive Voice
Active and passive voice represent two different ways to present the same piece of information. Active voice focuses on the subject performing an action. For example, the dog bites the boy. This format creates clear, concise, and engaging writing. Using active voice, nurses might write, I administered patient care at 11:00. Passive voice, on the other hand, focuses on the object of the sentence or the action being performed. For example, the boy was bitten by the dog. A passive sentence is usually one that contains the verb "to be." Using passive voice, you might write, patient care was administered at 11:00.
Professionals in the sciences often use passive voice in their writing to create an objective tone and authorial distance. Passive voice can prioritize specific terms, actions, evidence, or research over the writer's presence. Additionally, nurses use passive voice because it is usually clear that the reported thoughts, actions, and opinions come from them. However, you must also learn how to use active voice.
Punctuation
There are 14 punctuation marks in the English language, each with multiple and sometimes overlapping uses. Additionally, certain punctuation marks only make sense in highly specific and nuanced grammatical instances. To master punctuation, you must learn through practice, particularly by revising your own writing.
For example, colons and semicolons are often used interchangeably, when they actually serve distinct purposes. Generally used before itemized lists, colons stand in for the phrases "here is what I mean" or "that is to say." For example, I am bringing three things to the picnic: applesauce, napkins, and lemonade. Semicolons separate two independent clauses connected through topic or meaning. For example, It was below zero; Ricardo wondered if he would freeze to death. Comma splices, which create run on sentences, are another common mistake. You can identify a comma splice by learning the differences between an independent and dependent clause.
Grammar
Grammar refers to the rules of a particular language system. Grammar determines how users can structure words and form sentences with coherent meaning. Aspects include syntax (the arrangement of words to convey their mutual relations in a sentence) and semantics (how individual words and word groups are understood). Unless you major in writing, literature, etymology, or another related field, you generally won't examine English grammar deeply. Through years of cognitive development and practice, native users implicitly understand how to effectively employ the language.
Distinct grammatical systems exist for each language and, sometimes, even within a single language. For example, African American Vernacular English uses different syntactic rules than General American English. You should learn grammatical terms and definitions. Common errors include subject/verb agreement, sentence fragments, dangling modifiers, and vague or incorrect pronoun usage. Hasty writers can also misuse phonetically similar words (your/you're, its/it's, and there/their/they're).
Writing Resources for Nursing Students
---
Purdue University's Online Writing Lab provides comprehensive general grammar guides and subject-specific assistance. Resources include writing guides for professional nurses, APA style workshops, research paper examples, and database research tools.
This page helps you learn APA style and use the citation system. You can access writing guides, interactive tutorials, and infographic handouts. CENTRAL also provides assistance to individuals who want to conduct original research and publish their findings.
This site contains information for all individuals in nursing, from students searching for the right bachelor's program to seasoned professionals looking to advance in their careers.
In addition to citation and grammar guides, EasyBib also provides a citation generator. Students only need to choose the specific format (APA, CMS, MLA, etc.) and plug in required information.
Students can download the free Grammarly application to access writing help in real time. The website also features a blog that publishes articles on grammatical rules and other general writing topics.
Reviewed by: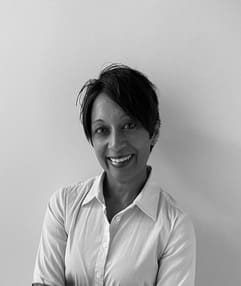 Shrilekha Deshaies, MSN, RN
Shri Deshaies is a nurse educator with over 20 years of experience teaching in hospital, nursing school, and community settings. Deshaies' clinical area of expertise is critical care nursing and she is a certified critical care nurse. She has worked in various surgical ICUs throughout her career, including cardiovascular, trauma, and neurosurgery.
Shri Deshaies is a paid member of our Healthcare Review Partner Network. Learn more about our review partners here.
Page last reviewed November 30, 2021
NurseJournal.org is an advertising-supported site. Featured or trusted partner programs and all school search, finder, or match results are for schools that compensate us. This compensation does not influence our school rankings, resource guides, or other editorially-independent information published on this site.
Are you ready to earn your online nursing degree?
Whether you're looking to get your pre-licensure degree or taking the next step in your career, the education you need could be more affordable than you think. Find the right nursing program for you.
Popular Resources
Resources and articles written by professionals and other nurses like you.