15 Books That Every Nurse Should Read
Discover the best nursing books for you or the nurse or nursing student in your life.
Our team independently chose these products. If you click on a product link, we may earn a commission. Learn more.
---
Nursing is a complicated profession, and nurses must master both technical and human aspects of healthcare. Mostly written by or for nurses, the books in this list feature historical insights, advice on getting through nursing school and the first year of nursing, inspiring and uplifting stories from nurses, thought-provoking ethical explorations, and quick reference tools.
Read on for our roundup of the top 15 books for nurses, including picks from other professionals in the nursing field.
Top Books Recommended for Nurses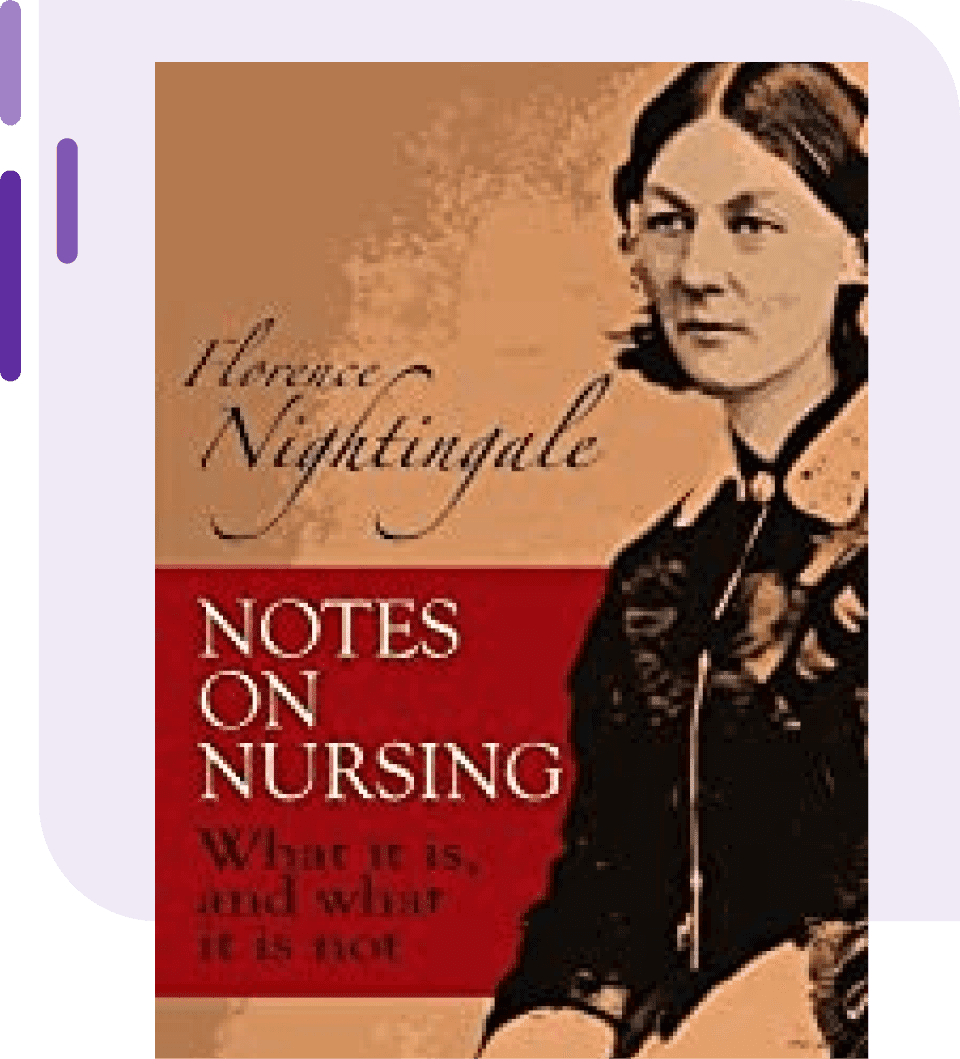 Notes on Nursing: What it Is, and What it Is Not (Florence Nightingale)
Florence Nightingale invented modern nursing, training nurses as healthcare professionals, proving the importance of sanitation and fresh air, and advocating for nursing as a vital profession. Dr. Jenna Liphart Rhoads describes Nightingale's book, the profession's first body of knowledge, as "a must-read for any nurse who wishes to truly understand the passion of Florence Nightingale."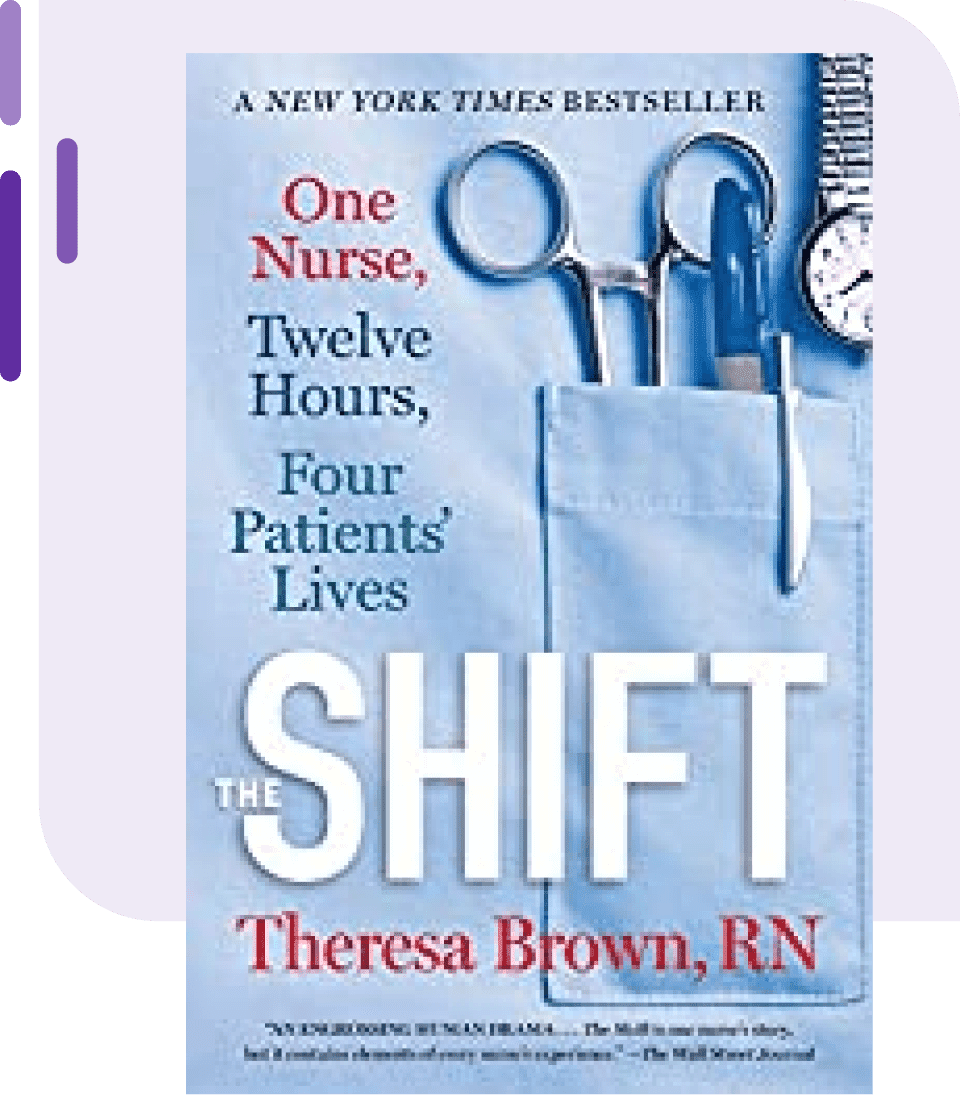 The Shift: One Nurse, Twelve Hours, Four Patients' Lives (Theresa Brown)
Author Theresa Brown is a nurse and columnist for The New York Times. Here, she describes a twelve-hour shift in a teaching hospital's oncology ward. While the book covers one nurse's duties in just twelve hours, it also provides broader insights into the nursing profession, the challenges and rewards of nursing, and how healthcare and major hospitals function. This is one of the best nursing books to read for healthcare professionals and laypeople alike.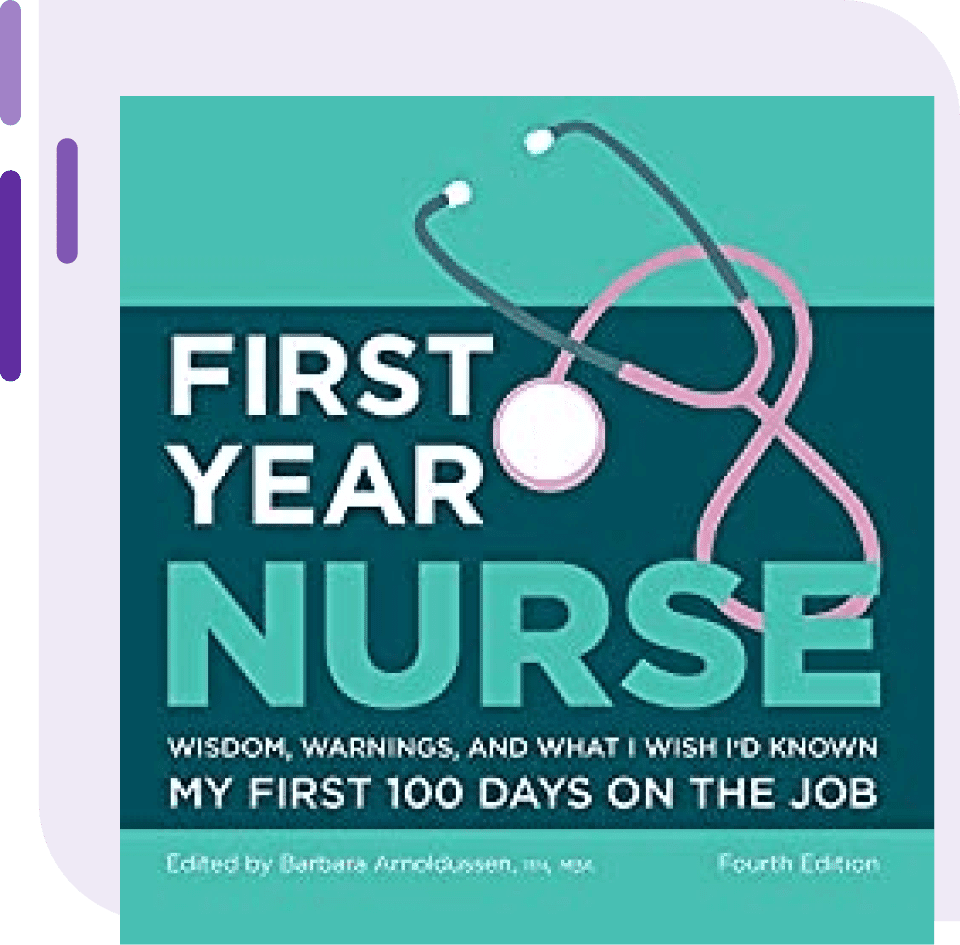 First Year Nurse: Wisdom, Warnings, and What I Wish I'd Known My First 100 Days on the Job (Kaplan Nursing)
Best known for its test preparation services, Kaplan also publishes books for professionals. This collection of advice for beginner nurses includes sections on topics such as organization, dealing with challenging patients, and the value of mentors. Each section features short quotes and advice from seasoned nurses. One of the best books for nursing students, it may hold less value for experienced nurses.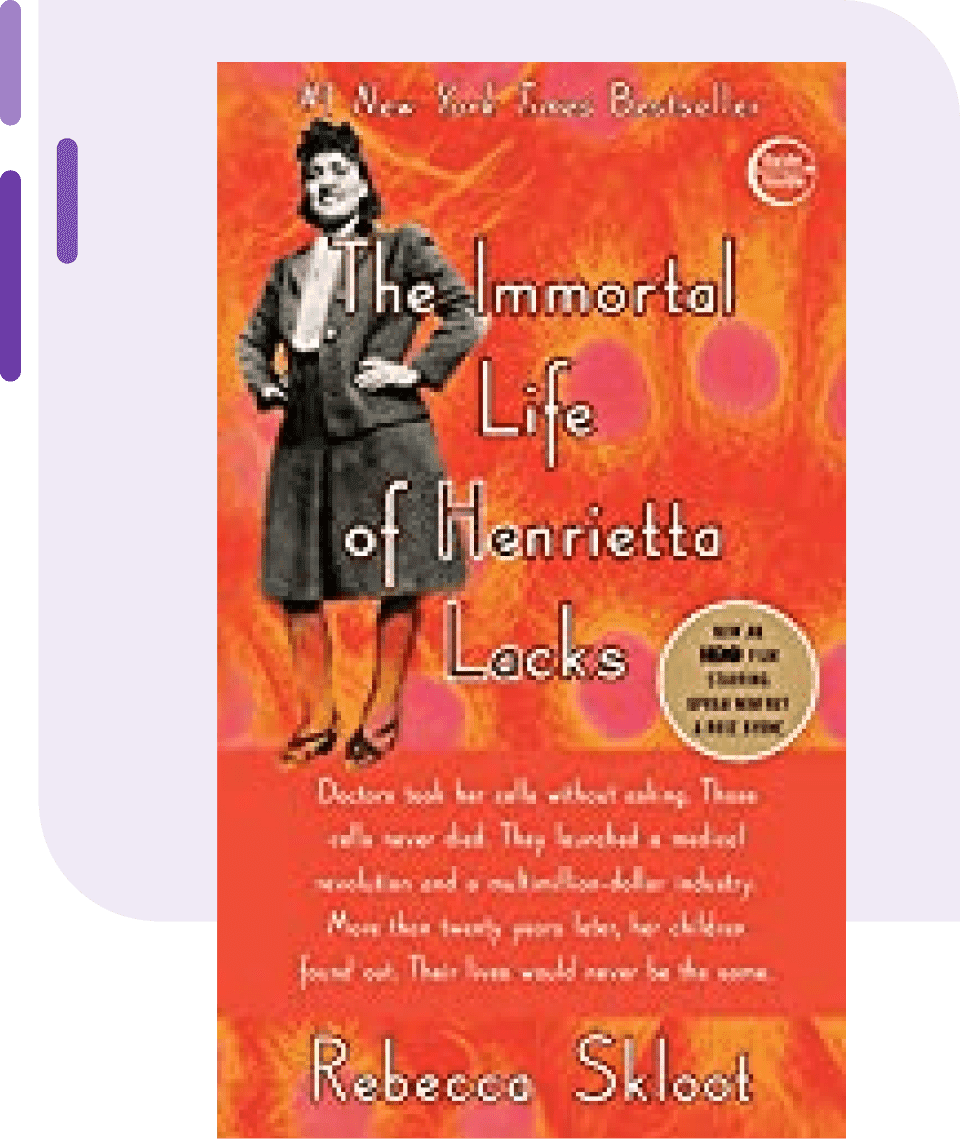 The Immortal Life of Henrietta Lacks (Rebecca Skloot)
This bestseller describes how researchers at a free clinic found extraordinary properties in cancer cells from a Black patient named Henrietta Lacks. Researchers and medical establishments used these cells without notifying or compensating Lacks or her estate. This book delves into the historical context and ethical issues related to this event.
Rhoads notes that this is "an excellent book for nurses or nursing students who wish to think deeply about the ethical implications of science, health care, and humanity."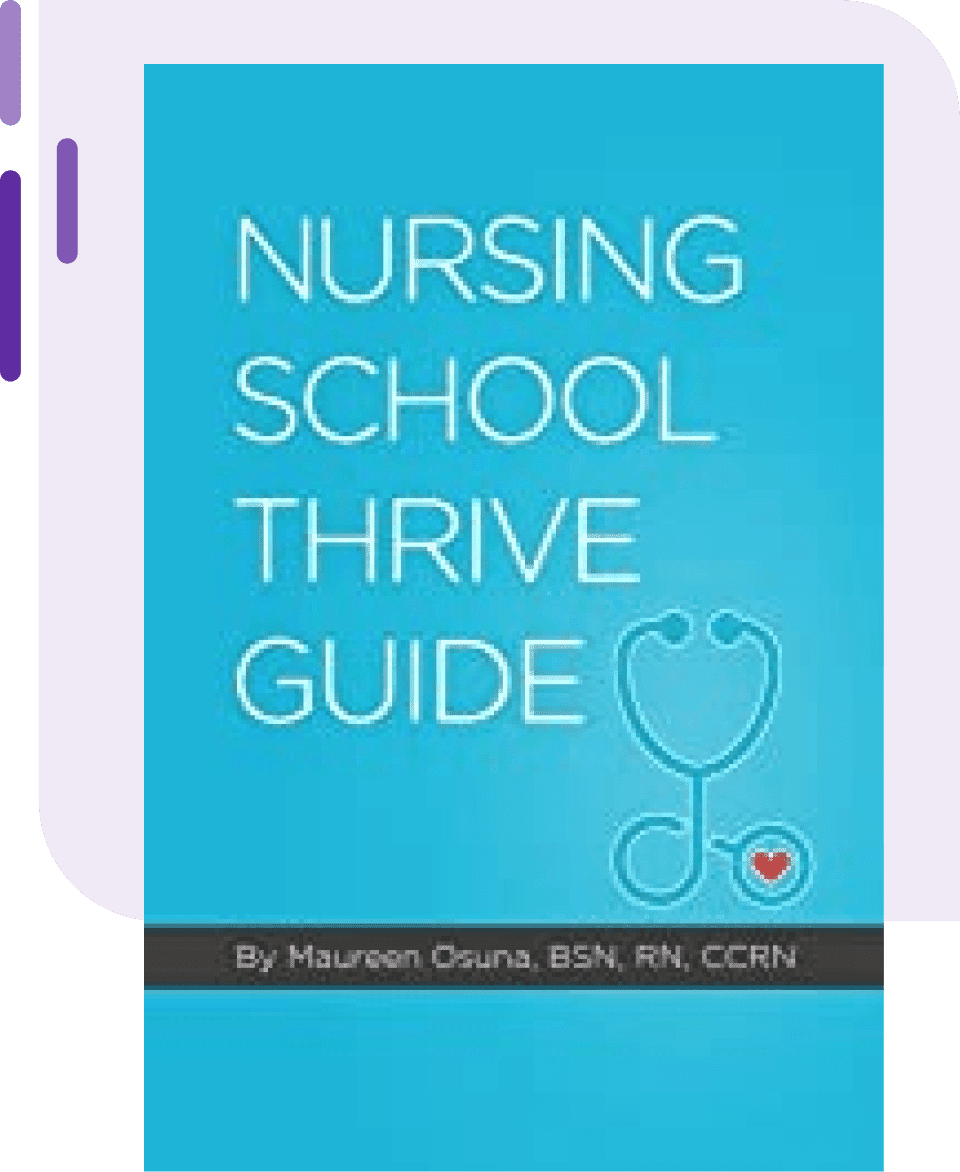 Nursing School Thrive Guide (Maureen Osuna)
This is one of the best books for nursing students, this volume explores study and learning habits, getting and staying organized, managing coursework, maximizing the value of study groups, and getting the most out of clinical rotations. Much of the material covers general study and organization habits, so students who have already attended college may benefit most from the book's nursing-specific sections.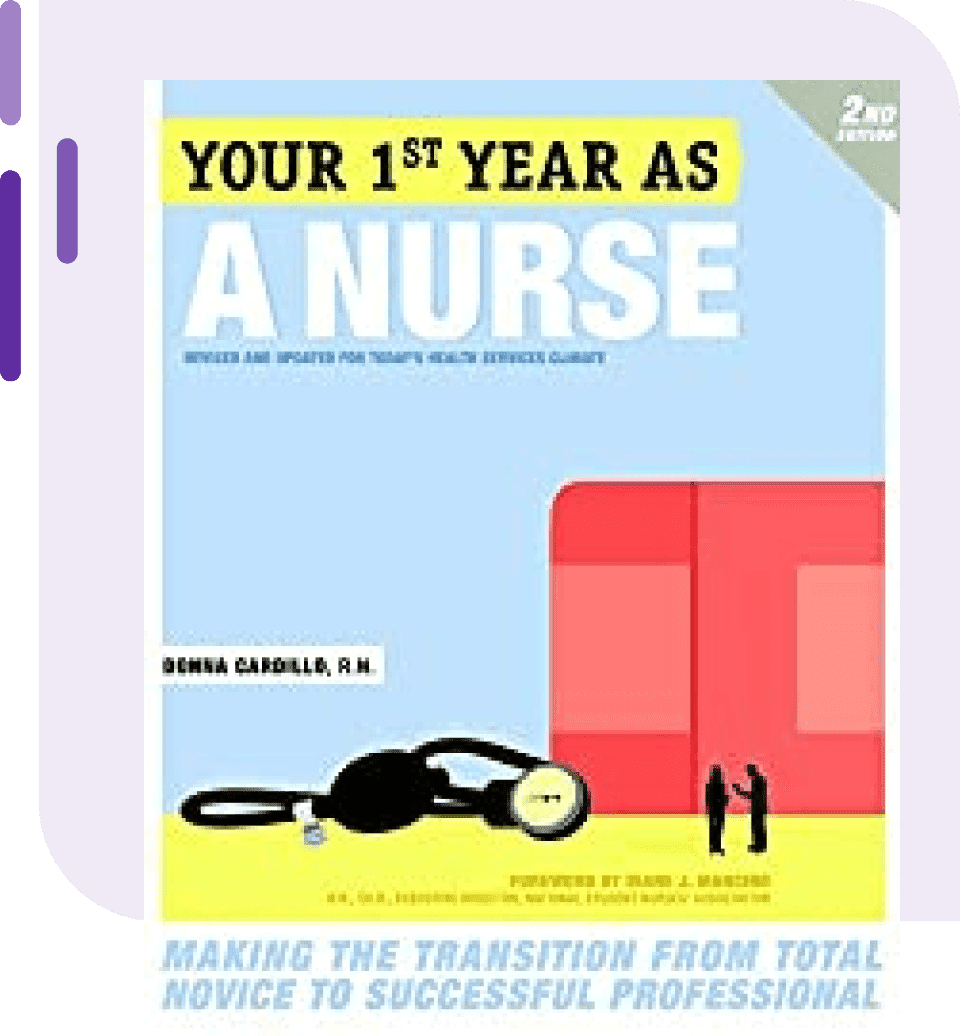 Your First Year as a Nurse (Donna Cardillo, Ph.D.)
The first year at any profession presents challenges and opportunities. This book is full of insights into choosing a specialty, working as part of a healthcare team, and avoiding burnout. Rhoads recommends it as "a great read for nursing students or new nurses to help get past some of the stumbling blocks that nurses experience early in their practice."
Critical Care: A New Nurse Faces Death, Life, and Everything in Between (Theresa Brown)
This book describes the author's experiences as a nurse in an oncology ward. Nursing students, those considering a career in oncology nursing, and individuals with a loved one with cancer can also benefit from this engaging look at healthcare's human side.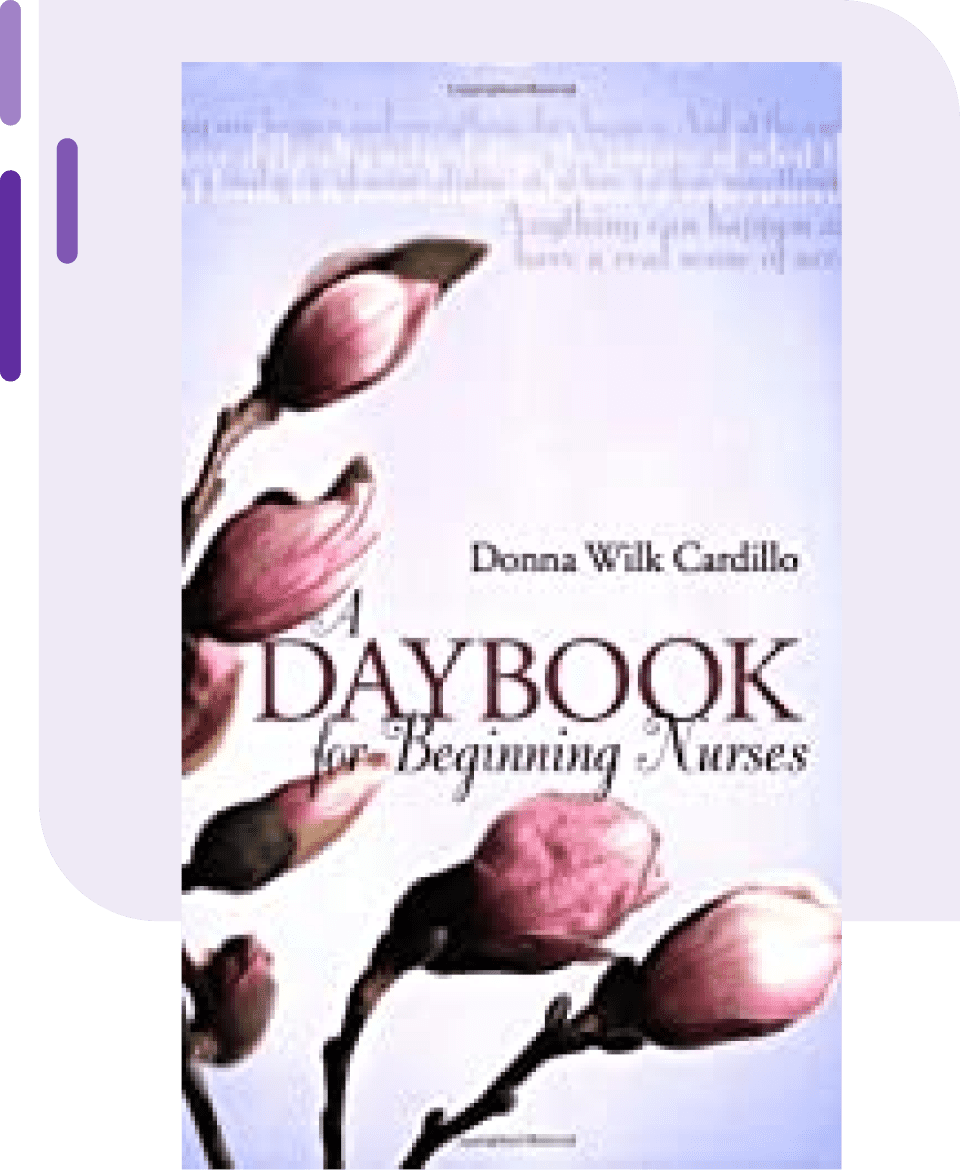 A Daybook for Beginning Nurses (Donna Cardillo)
Nurse and columnist Donna Cardillo offers advice for new nurses in this daybook. Organized into 365 separate segments, it includes prompts and quotes for reflective writing to help nurses learn more from their experiences and manage stress.
Rosa Crumpton, a registered nurse, praises it as one of the best books for nurses, and "perfect for newer nurses [with] a full year's worth of advice and tips."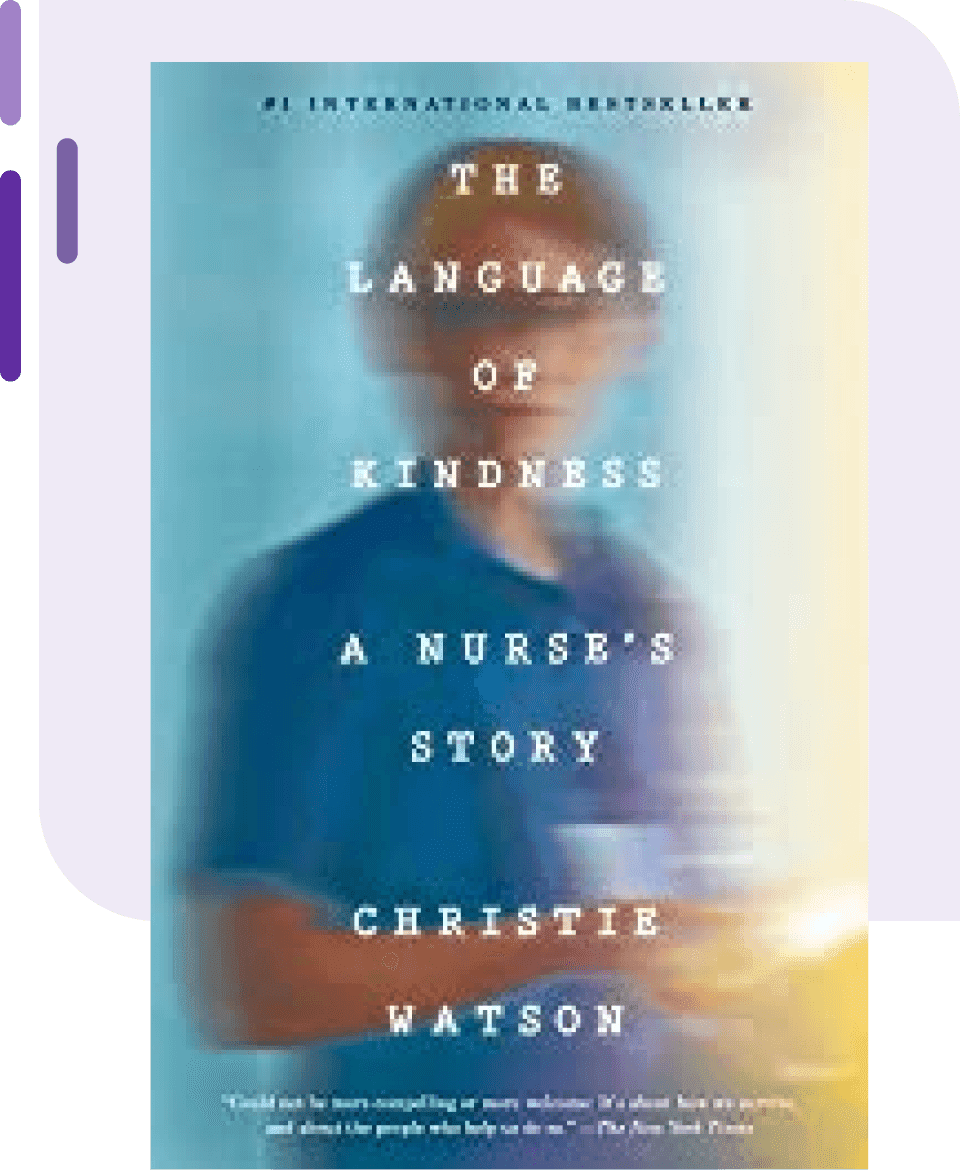 The Language of Kindness: A Nurse's Story (Christie Watson)
Detailing the author's career as a nurse in British hospitals, this memoir is one of the best nursing books to stress the importance of kindness in healthcare and the difference that compassionate nursing can make. The New York Times Book Review, The Sunday Times, The Guardian, and The New Yorker praised Watson's memoir for its depth of humanity and storytelling.
I Wasn't Strong Like This When I Started Out: True Stories of Becoming a Nurse (ed. Lee Gutkind)
Lee Gutkind interviewed nurses of all kinds to collect stories of their most intense professional experiences. These stories include ethical dilemmas, first births in the maternity ward, facing a patient's death, and moments of crisis and doubt, reflecting each nurse's resiliency and passion.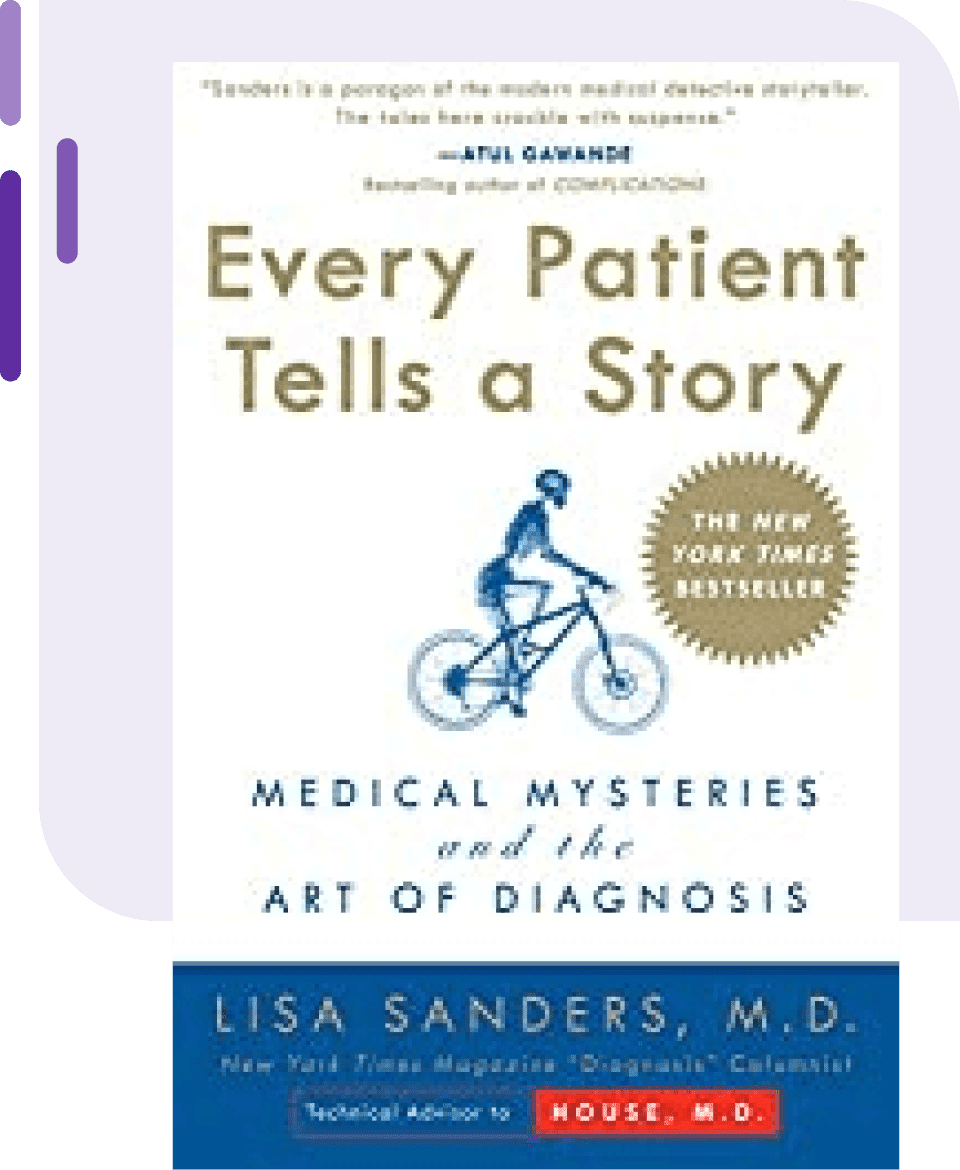 Every Patient Tells a Story: Medical Mysteries and the Art of Diagnosis (Lisa Sanders)
Lisa Sanders' New York Times column Diagnosis was a major inspiration for the television drama "House M.D." Her book explores some of the most puzzling cases in medical literature and how they were solved. While it is not specifically about nursing, the book's insights make it one of the best books for nursing students interested in diagnostics.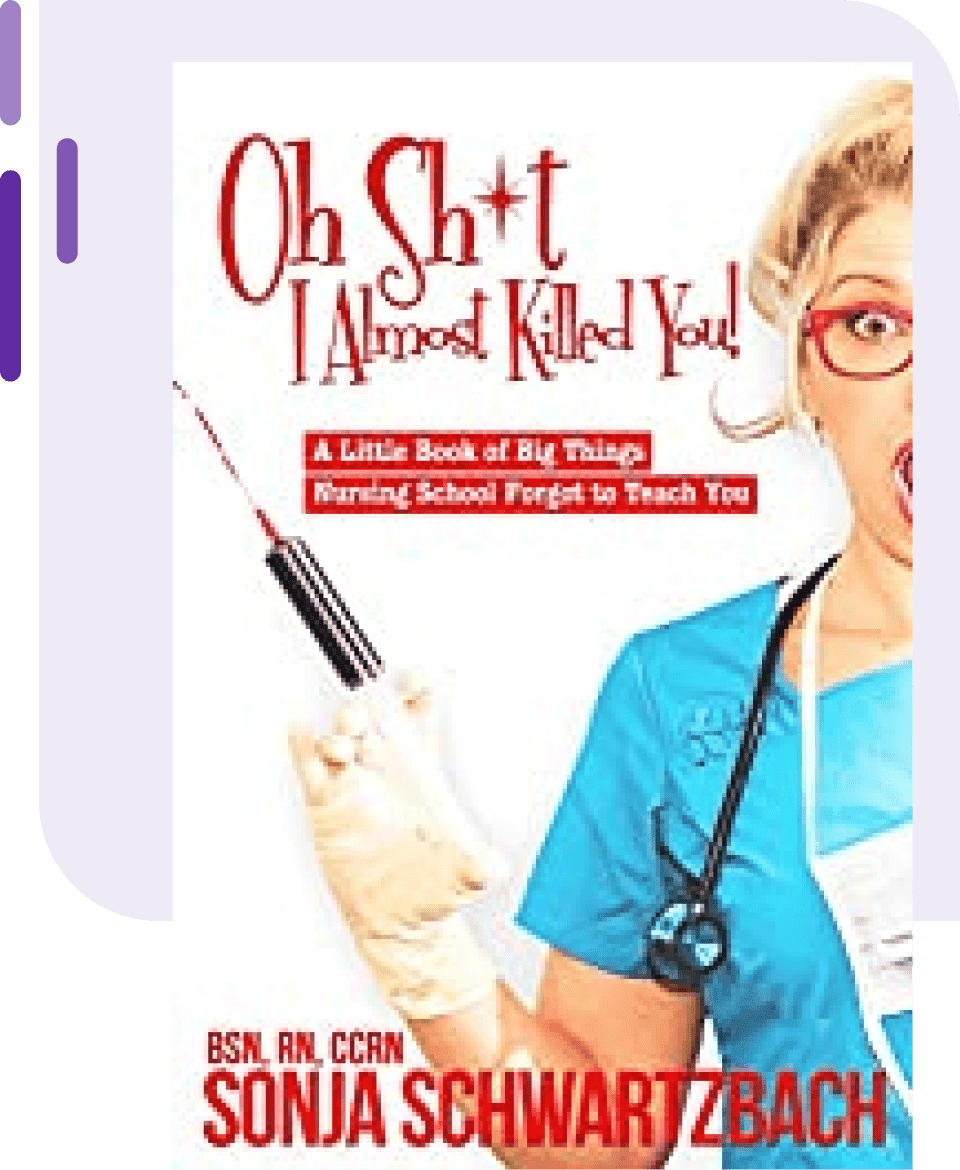 Oh Sh*t I Almost Killed You, A Little Book of Big Things Nursing School Forgot to Teach You (CCRN Sonja M. Schwartzbach, BSN, RN)
Using a lively and engaging style, this book surveys the things nurses need to know that may not be included in clinical textbooks. Prospective nurses can gain insight into the profession, while seasoned nurses may enjoy this book like a chat with an experienced colleague.
Charge nurse Sandra Crawley praises this nursing book for its ability to "remind us that we are human and that humor is the best medicine."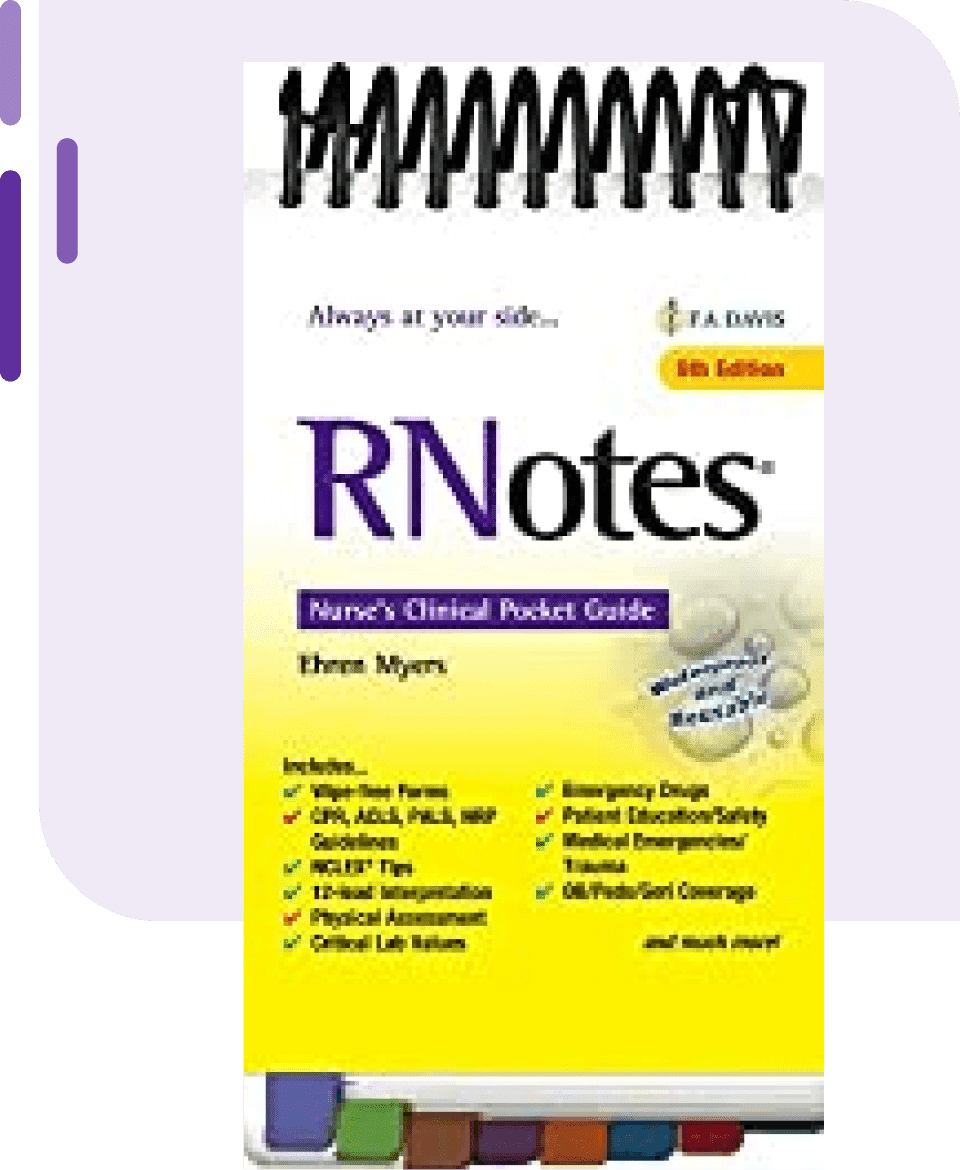 RNotes®: Nurse's Clinical Pocket Guide (Ehren Myers)
This quick reference guide is one of the best nursing books for students and new graduates alike, offering helpful illustrations on procedures such as bladder irrigation or opening airways, lists of medicine interactions, and laboratory test result ranges. The book covers topics which have appeared on the NCLEX-RN examination. Its printed format is designed to fit into scrubs pockets.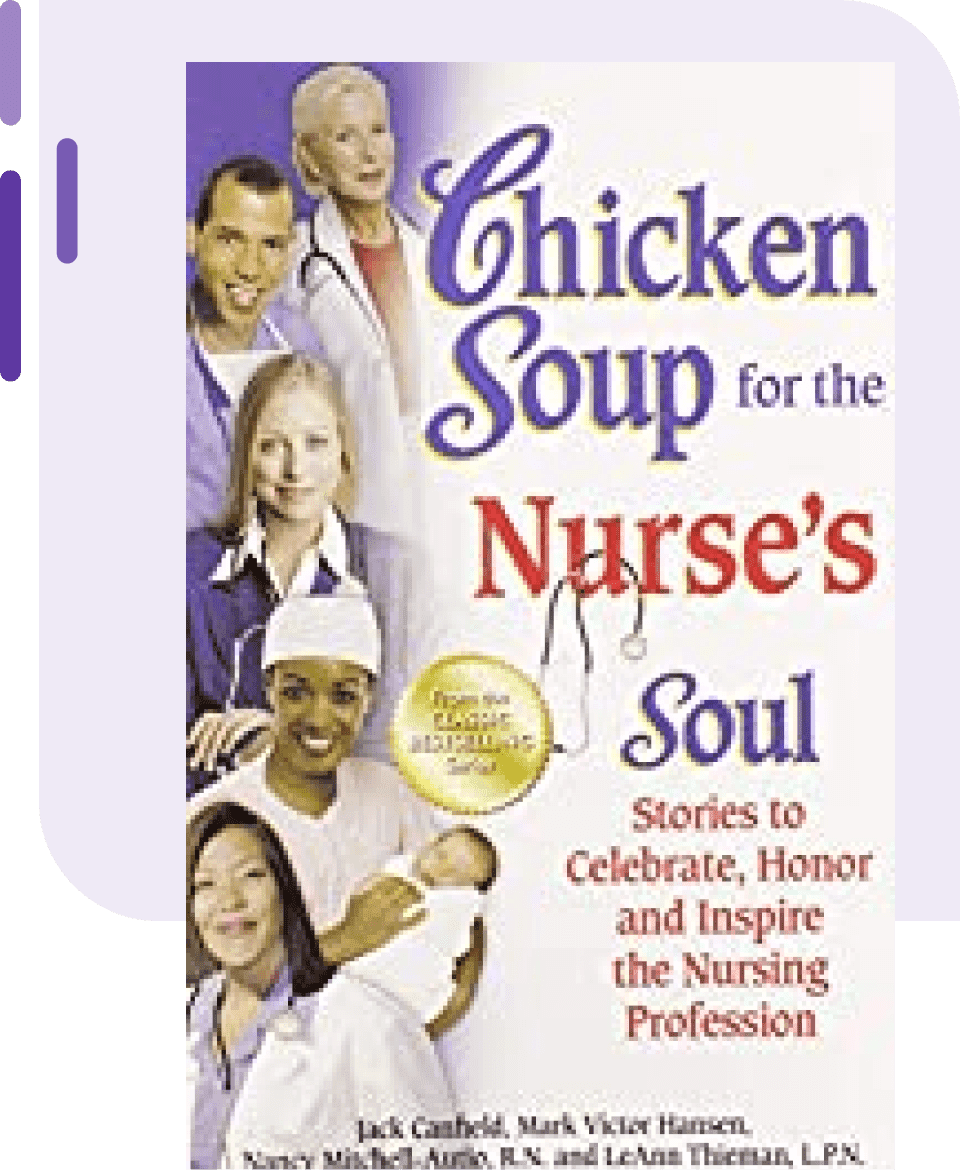 Chicken Soup for the Nurse's Soul: Stories to Celebrate, Honor and Inspire the Nursing Profession (Jack Canfield)
This bestselling title features heartwarming stories about the nursing profession, reminding readers of the difference that nurses can make. One of the best nursing books for inspiration, Crumpton describes it as "a great book to check out if you are short on time because the stories are short and sweet."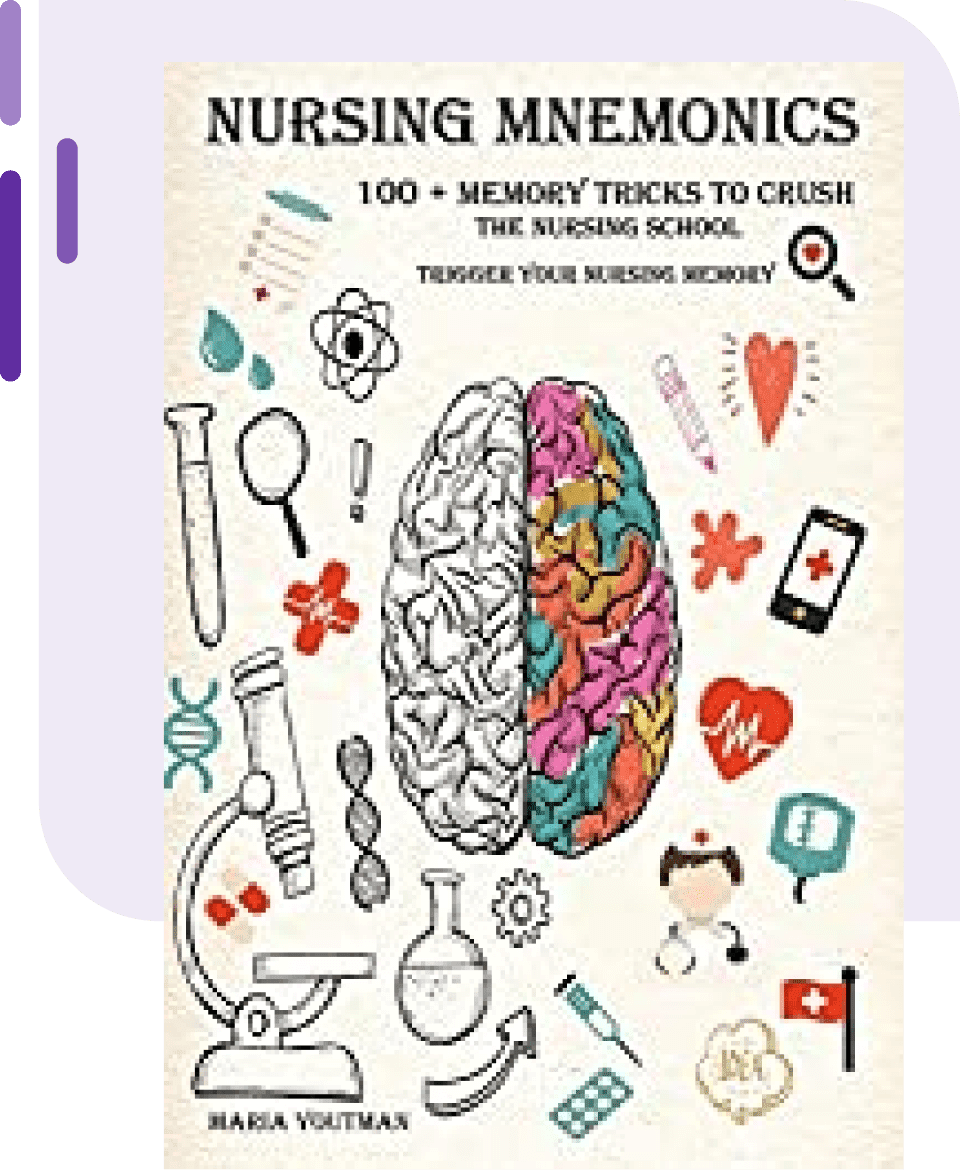 Nursing Mnemonics: 108 Memory Tricks to Demolish Nursing School (John Haws)
Mnemonics, or memory tricks, are one of the easiest ways to remember complex lists. This collection is ideal for students or practicing nurses who need to memorize lists such as the causes of pancreatitis, symptoms of shock, types of anemia, or medication classes for irritable bowel disorder.
Featured Online MSN Programs
Meet Our Contributors
Dr. Jenna Liphart Rhoads is a nurse educator and freelance author and editor. She earned a BSN from Saint Francis Medical Center College of Nursing and an MS in nursing education from Northern Illinois University. Jenna earned a Ph.D. in education with a concentration in nursing education from Capella University, where she researched the moderation effects of emotional intelligence on the relationship of stress and GPA in military veteran nursing students. Her clinical background includes surgical-trauma adult critical care, interventional radiology procedures, and conscious sedation in adult and pediatric populations. She currently resides in Texas with her husband and two children.
Sandra Crawley Sandra Crawley, BSN, RN is a charge nurse in a family birth center and serves as a medical consultant for MomLovesBest.com. She provides medical expertise and care for expectant mothers and their newborn babies. Crawley takes pride in knowing she can be of service to families during this memorable and life-changing time.
Rosa Crumpton, RN, BSN, BS, MBA/HCM considers herself a Jill of many trades and has worked in many roles and specialties in her career. She currently works in nursing management. Rosa helps experienced healthcare professionals reconnect with their purpose without setting unattainable goals, burning out, or feeling demoralized.
You might be interested in
NurseJournal.org is an advertising-supported site. Featured or trusted partner programs and all school search, finder, or match results are for schools that compensate us. This compensation does not influence our school rankings, resource guides, or other editorially-independent information published on this site.
Are you ready to earn your online nursing degree?
Whether you're looking to get your pre-licensure degree or taking the next step in your career, the education you need could be more affordable than you think. Find the right nursing program for you.