NurseJournal.org is an advertising-supported site. Featured or trusted partner programs and all school search, finder, or match results are for schools that compensate us. This compensation does not influence our school rankings, resource guides, or other editorially-independent information published on this site.
Are you ready to earn your online nursing degree?
Credit: GeorgiaCourt / Getty Images
Why should you read nursing blogs? What's the return on the investment of your time and energy? There are three reasons that most people follow bloggers. They want to:
Learn something new

Be entertained

Discover new trends
You can meet each of these by reading online news or magazines. But you get something "extra" reading blog posts from nurses who are on the industry's front line. You'll connect with a real person who speaks authentically about the challenges and rewards of nursing. This can be inspiring and provides you with information to help improve your skills.
We share 15 nursing blogs that will inspire, challenge, and make you laugh. Find links to podcasts and Instagram accounts because blogs come in many different forms today!
Nurses Recommend You Check Out These 15 Nurse Profiles
We asked experienced registered nurses (RNs) who participate in advocacy and content creation to tell us their favorite nursing influencers. These are their choices.
Nurse Blake
Nurse Blake consistently posts comic relief for nurses and nursing students. He also supports NurseCon.com, a community of nurses and free continuing nursing education courses. Nurse Blake recently took his comedy on the road on his 55-location PTO Comedy Tour.
Bundle Birth Nurses
Bundle Birth Nurses posts education and support for labor and delivery (L&D) nurses. They post several images sent from L&D nurses from around the country. The founder Sarah Lavonne has a YouTube channel and offers birth coaching and online classes for pregnant individuals.
Nurses of Instagram
This Instagram account curates many other Instagram posts and reshares memes, TikToks, and nursing blog posts. They showcase content that is funny, sarcastic, inspirational, and tender. There is a little something for everyone on this account.
Kati Kleber, MSN, RN, CCRN-K
The podcast is hosted by seasoned nurses who share basic information nurses must know about their first year of work as an RN. The host is Kati Kleber, a well-known Instagram influencer and educator.
She has written several books with tips and tricks for nursing students. She also developed online courses and other resources for nurses. One of her books talks about building a brand and income as a nurse influencer.
Maureen (Nurse Mo), MSN, RN, CCRN
Nurse Mo is an experienced intensive care unit (ICU) and postanesthesia care unit nurse. Since starting the blog in 2014, she has written a book helping students thrive in nursing school. She has developed online courses to help nursing students graduate.
Nurse Mo hosts two podcasts, Straight A Nursing and Study Sesh. Study Sesh is a paid membership podcast that teaches students study techniques.
Popular Online RN-to-BSN Programs
Learn about start dates, transferring credits, availability of financial aid, and more by contacting the universities below.
Nurse Nacole, RN, BSN
Follow Nurse Nacole on YouTube
Nurse Nacole is a board-certified critical care advanced practice nurse with a master of science in nursing and master of business administration. She speaks to nursing students and new nurses about relevant topics, such as passing the National Council Licensure Examination, advancing nurses' education, or remaining focused on the job. She posts a tip of the day and maintains a YouTube channel too.
ANS: Advances in Nursing Science Blog
The Advances in Nursing Science journal aims to promote the development of knowledge and the integration of nursing philosophies and research with practice. Posts are published to the nursing blog intermittently, covering many of the clinical and legislative issues pertinent to the profession. You can subscribe to their list, so you don't miss a post.
Diversity Nursing Blog
http://blog.diversitynursing.com/blog
This website features a blog to address nurses' demands across the U.S. The blog connects nurses with employers while expanding diversity in nursing for working nurses and student nurses. It is a resource for news and insights with a focus on inclusion and cultural competence for nurses. The website also hosts a forum, job board, and podcasts.
Julianna Paradisi, RN, OCN
Paradisi is an oncology-certified nurse who is also an artist. Her website is a place where science, humanity, and art converge. Her paintings have been exhibited in galleries in the Pacific Northwest, and her written work has been published nationally.
She is also one of the authors and illustrators of the American Journal of Nursing blog. Paradisi shares her personal stories and advocates for change.
American Journal of Nursing Blog
Off the Charts is the blog of the American Journal of Nursing. They cover nursing topics like research, history, and nursing perspectives. They also cover public health, technology, ethics, and patient concerns.
When you sign up for an email subscription, you'll be notified of every new post.
Lori Roscoe, DNP, Ph.D., APRN, ANP-C, CCHP-RN
Lori Roscoe's nurse blog is focused on supporting nurses working in correctional facilities. Roscoe provides consulting services to jails and prisons throughout the U.S., helping them in operations and nursing practice. She also offers an online education program specialized for correctional nurses.
Brittney Wilson, RN, BSN
Brittney Wilson works to build communities to support nurses and help them feel confident in their skills. The Nerdy Nurse began in 2010 and focuses on nursing and technology. She covers personal branding, lifestyle, healthcare, and nursing products and services.
Wilson has worked in medical-surgical units, clinical informatics administration and implementation, and as a community strategist.
Kathy Quan, RN, BSN, PHN
Quan has been a nurse for over 35 years. She has written several books addressing nursing issues and caring for aging parents. She runs and writes two nursing blogs. TheNursingSite.com covers topics about nursing school, stress, travel, and what to expect as a new graduate. AboutAgingParents.com focuses on providing content and resources for children caring for their aging parents.
Keith Carlson, BSN, RN, NC-BC
Keith Carlson is a holistic career coach, writer, blogger, and speaker. He produces a weekly podcast and blog in which he offers career advice and commentary on trending and current healthcare news. He coaches nurses on burnout, self-care, and entrepreneurship.
Editor's note: Carlson is a contributing writer for NurseJournal.
Jerome Stone, RN
Jerome Stone is a registered nurse with over 30 years of experience in pain management, hospice care, ICUs, and research. He is a practitioner of meditation with an emphasis on Tibetan Buddhism. He uses his degrees in environmental education, comparative mythology, and depth psychology to provide nurses with a broad range of meditation and self-care information.
Meet Our Contributor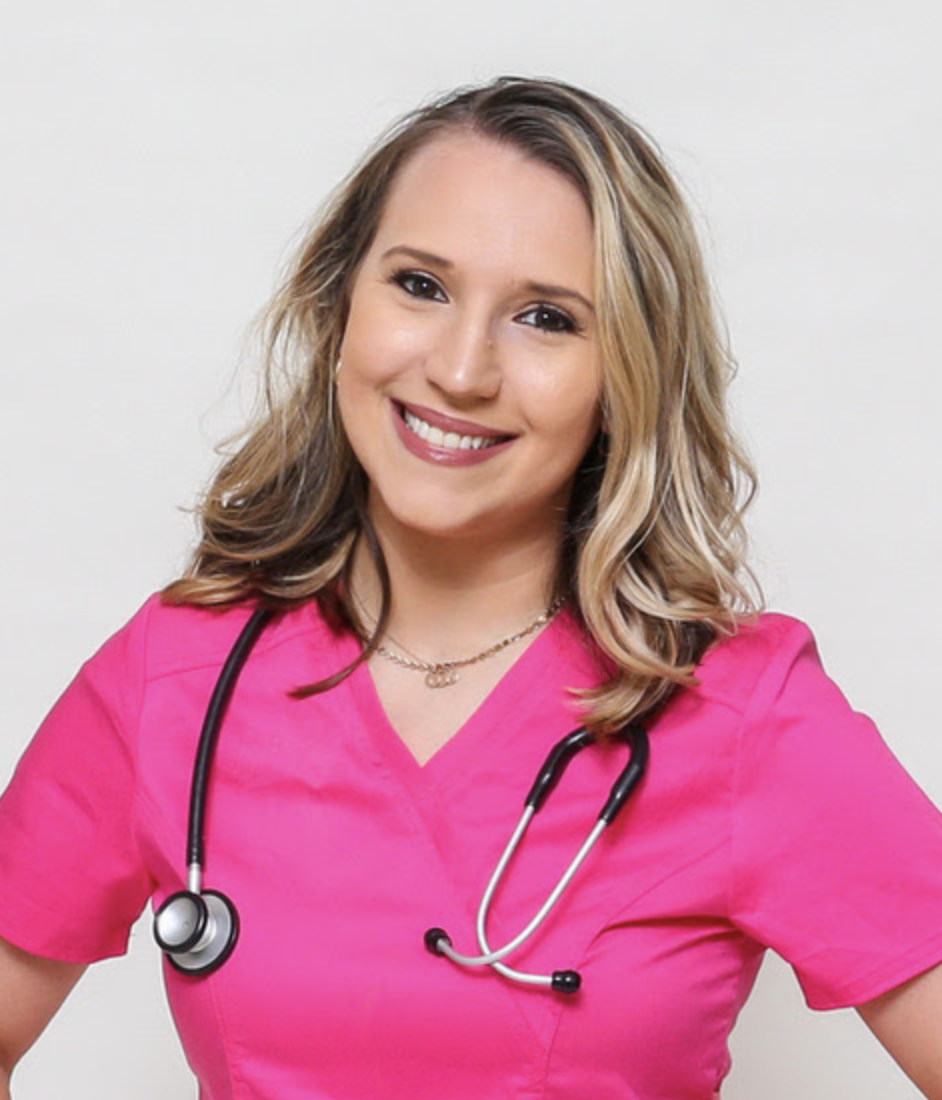 Liesel Teen, BSN RN
LinkedIn or Professional Website:
Liesel Teen is a registered nurse, mom to two boys, and founder of Mommy Labor Nurse. She has been practicing bedside nursing since 2013. Liesel empowers expecting moms, erases their fear surrounding labor and delivery, and boosts their confidence for an EVEN better birth. Since starting her online platform Mommy Labor Nurse in 2017, she's been able to do that for so many more new moms than she ever could in her role as a bedside L&D nurse alone.
She is extremely passionate about educating new moms, and thoroughly enjoys spreading knowledge and awareness about birth through her Instagram posts, online birth courses, and popular Mommy Labor Nurse podcast.
Liesel's work has been featured on VeryWell Family, Romper, Happiest Baby, Owlet, and Nurse.org. And her graphics have been shared by Parents, Healthy Pregnancy, Peanut, BabyList, Pregnant Chicken and others.
NurseJournal.org is an advertising-supported site. Featured or trusted partner programs and all school search, finder, or match results are for schools that compensate us. This compensation does not influence our school rankings, resource guides, or other editorially-independent information published on this site.
Are you ready to earn your online nursing degree?
Whether you're looking to get your pre-licensure degree or taking the next step in your career, the education you need could be more affordable than you think. Find the right nursing program for you.