NurseJournal.org is an advertising-supported site. Featured or trusted partner programs and all school search, finder, or match results are for schools that compensate us. This compensation does not influence our school rankings, resource guides, or other editorially-independent information published on this site.
Are you ready to earn your online nursing degree?
Credit: MoMo Productions / Getty Images
Being a mom and nurse can create unique challenges.

There are ways to balance work and family demands in ways that meet everybody's needs.

Good employers will find ways to accommodate staff without compromising on care.
Especially if you work in long nursing shifts rather than a 9-5 Monday through Friday week, it can be challenging to balance motherhood and nursing. Most child care programs are designed to meet the needs of 9-5 workers and very few offer drop-in care for times when you need to work an unexpected shift. Similarly, school schedules often assume that parents and guardians are available for conferences or school events during evenings and weekends.
However, you and your employer can work together to make sure that you can meet all your obligations. This guide has advice and perspectives from working nurses who are mothers of young children. Learn how you can use these ideas to manage your work-life-family balance.
Balancing a Nursing Career and Parenthood
Monica L. Diehl, MSN, RN, who is a chief nursing officer and mother to three boys found working regular nursing shifts worked well for her when her children were very young. She worked nights and only three days a week, which allowed her to be home with her family. However, that didn't last and soon being a mom and nurse created problems.
She says, "As my children got older, I was missing holidays, missing events, I was exhausted from my work schedule and not able to take care of myself." Diehl worked with her employer to find a way to make things work. "I was able to go back to school. I found a position with no holidays, no weekends, and no night shifts. This is why nursing is such a great career choice. There are so many ways to adapt within the umbrella of a nursing career — so many avenues."
Especially now, with the ongoing shortage of nurses, employers are often willing to make whatever accommodations they can to retain valued nurses. These might include finding a new role with a standard schedule, offering flexible scheduling, providing on-site child care or working with local providers to ensure access to child care, or otherwise helping staff to manage parenthood/guardianship and work responsibilities.
Popular MSN Programs
Learn about start dates, transferring credits, availability of financial aid, and more by contacting the universities below.
Challenges of Being a Mom and Nurse
Jeinny Garcia, RN, a clinical systems manager and mother of two, points out, "It's challenging — especially since healthcare doesn't have normal hours." These challenges for being a mom or guardian and a nurse include:
The need to maintain nurse-patient ratios

At many jobs, especially since the pandemic, if somebody has to take a few days off because they are sick or a family member is, it doesn't create a risk to others.

In nursing, being understaffed for a day can have serious repercussions.

Working with people who are vulnerable to infections

Office workers who have been exposed to a highly infectious pathogen can often work from home until they no longer risk infecting others. Bedside nurses cannot do this. On top of this, they work with patients who are at even more risk if they're exposed to germs.

Being especially busy during cold and flu season

Even with new precautions to avoid spreading infections, child care settings and schools are still places where germs spread easily. The need for healthcare workers is often highest during cold and flu season or if some other infection is going around in the community.

Nurses have to take extra measures to avoid catching the latest infection.

Unexpected emergencies

Healthcare providers are called on during almost every emergency, such as a major workplace accident, mass casualty incident, or natural disaster. Aside from the logistics of having to come into work with little notice, these are the times when parents or guardians most want to be with and reassure their children.

During the COVID-19 pandemic, this situation lasted for months instead of days.

Physically and emotionally draining work

Many nurses come home after at least some shifts both physically and emotionally exhausted. Young children often don't understand this and only notice that their mom isn't fully engaged with them at the moment. This can lead to feelings of guilt over being a mom and nurse, which makes the situation even more draining.
Benefits of Being a Mom and Nurse
While being a mom and nurse brings challenges, it also brings some unique advantages. Diehl says, "Nursing is a career that will grow with you. Healthcare is nimble. It adapts. Other careers will not offer that flexibility or opportunities for growth."
Garcia notes the importance of finding a caring employer and cites her own workplace: "The culture is very supportive. We are here to meet goals as an organization, but there's flexibility and understanding for emergencies."
Wide variety of career options for nurses

Some nursing roles do not require evening or weekend hours or, if they do, offer predictable schedules. Specialties like dermatology, nurse education, or nursing research often work primarily standard office hours.

Diehl explains, "Healthcare is unique as different avenues of nursing have different schedule demands. You can advance academically and professionally to meet all your needs."

Being a role model for your children

Nursing is fundamentally a caring profession that makes a difference, and being a mom or guardian and nurse means that children have you as an example. Diehl says that when her children were younger, they didn't understand this, but as they matured, it became important to them.

She says, "Now that they are a little older, my kids understand my role and my heart for the community. It sets them up to have a community-focus."

Financial security

Because nurses are in such demand and because nursing salaries are above most national and local median salaries, being a nurse generally means being able to provide financial stability.

Employers often encourage education and professional development

Many employers encourage their staff to pursue additional education and to grow in their careers. They may provide time, funding, or both for nurses who want to earn a higher degree or a new certification.
Career Advancement for Working Nurse Moms
Both Diehl and Garcia noted that their employers invested in their careers, which helped them to advance and grow. Diehl adds, "We look at current employees and we invest in them. We want to see them advance."
Aside from bedside patient care, nurses have a variety of nursing career options open to them. These include jobs that rarely require overtime, evening, or weekend work. In addition, as nurses gain seniority at an employer, they typically get more choice of shifts and scheduling.
Nurses can also work together and with their employer to help all parents and guardians in an organization manage work-life-family balance. This might be informal, such as a shared list of good babysitters, or formal, like establishing on-site child care.
Garcia says, "Being a mom, I want to pursue greater opportunities for my kids." Being a mom and nurse can provide tremendous opportunities, especially if you find an employer who will invest in you and your career.
Meet Our Contributors
Monica L. Diehl, MSN, RN
Wife, mother, nurse, and a graduate of Penn State University and Wilson College, Monica Diehl has spent the last 17 years of her life balancing work and family with the support of her husband. She has worked as a staff nurse, charge nurse, nursing instructor, director of education, and now chief nursing officer for Keystone Health, an FQHC in south central Pennsylvania. She received the 2021 Healthcare Worker of the Year award while still finding time to coach her children's soccer teams and participate in school activities.
Jeinny Garcia, RN
Jeinny Garcia joined the LCH team in March 2012 as a full-time medical assistant and got her LPN certification through Cecil College in Maryland in 2018. Most recently, Garcia graduated from the nursing program at Harford Community College in Maryland as a registered nurse. Throughout her time at LCH, Garcia has served in many different roles including helping to incorporate a team-based care patient approach and previously managing the medical assistant team. In her current role as the clinical systems manager, Garcia is leading the implementation of a new electronic medical record system launching in early May.
You might be interested in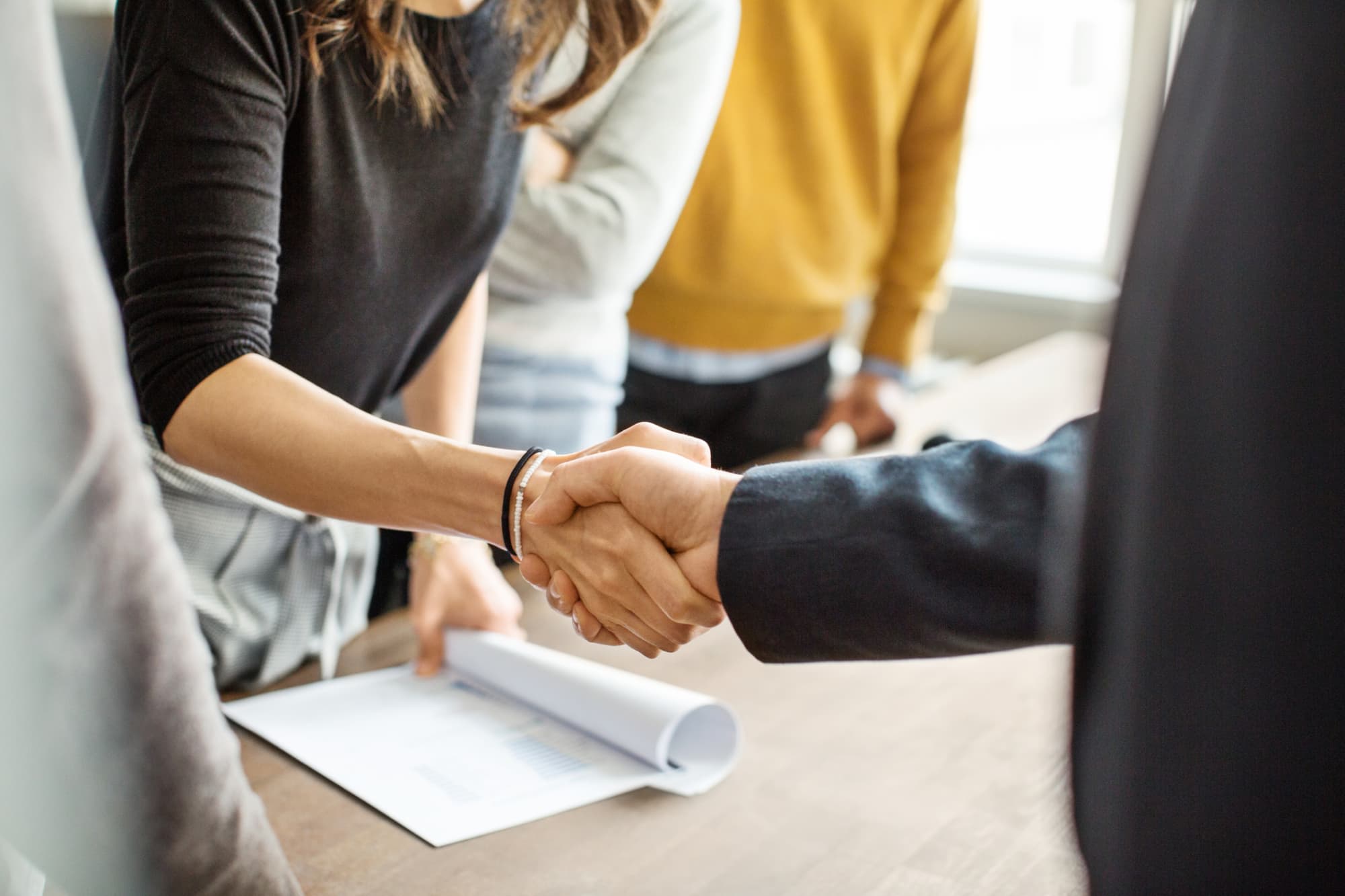 Students Are Fighting Back Against Shuttered Connecticut Nursing Diploma Mill Stone Academy
The state attorney general filed an amended complaint alleging financial, academic, and marketing misconduct at Stone Academy in Connecticut.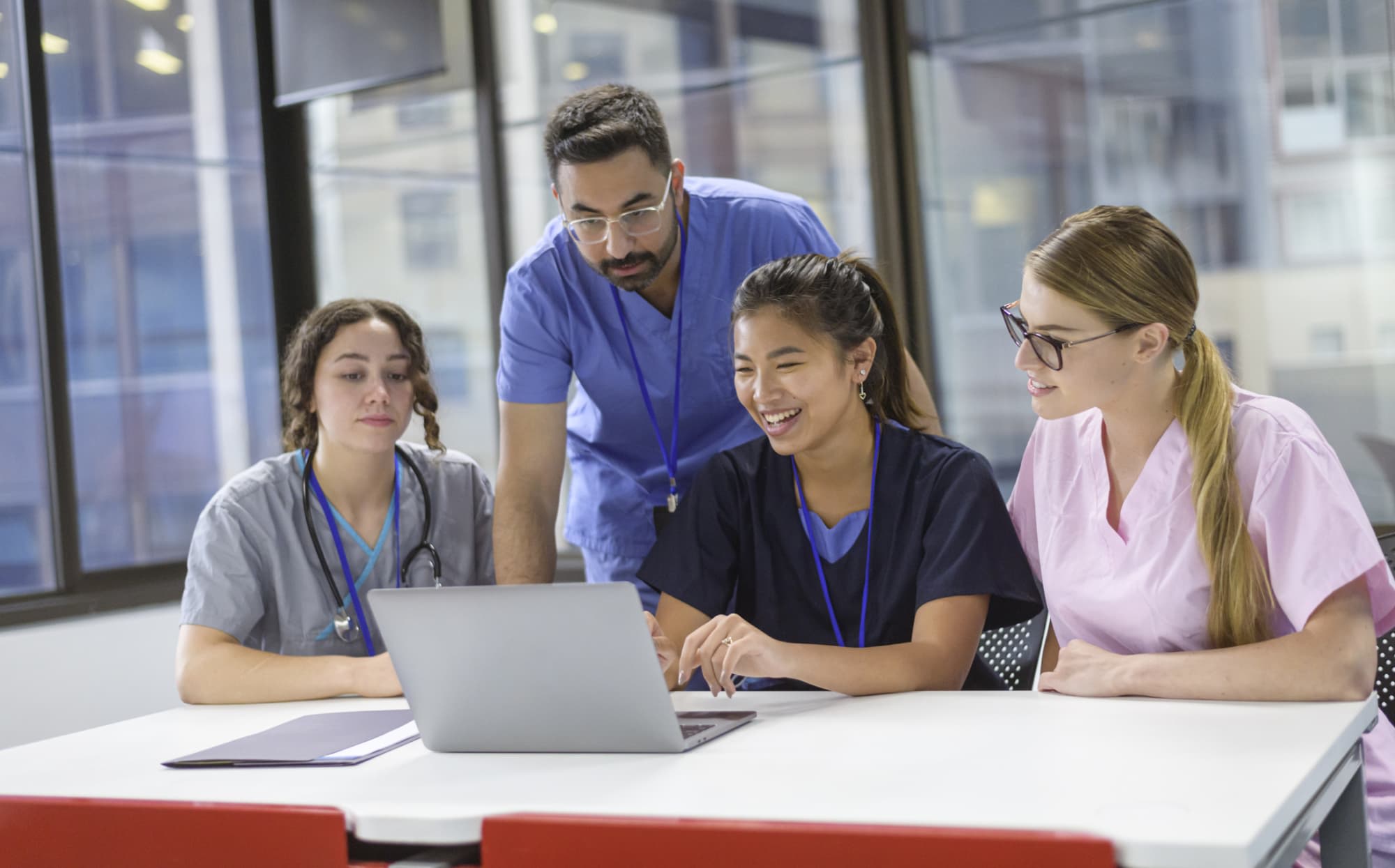 When It Comes to Using AI, Nursing Students Trust Themselves — But Not Their Peers or Administrators
Survey data shows that nursing and health students trust themselves — but not their peers or administrators — to use AI properly.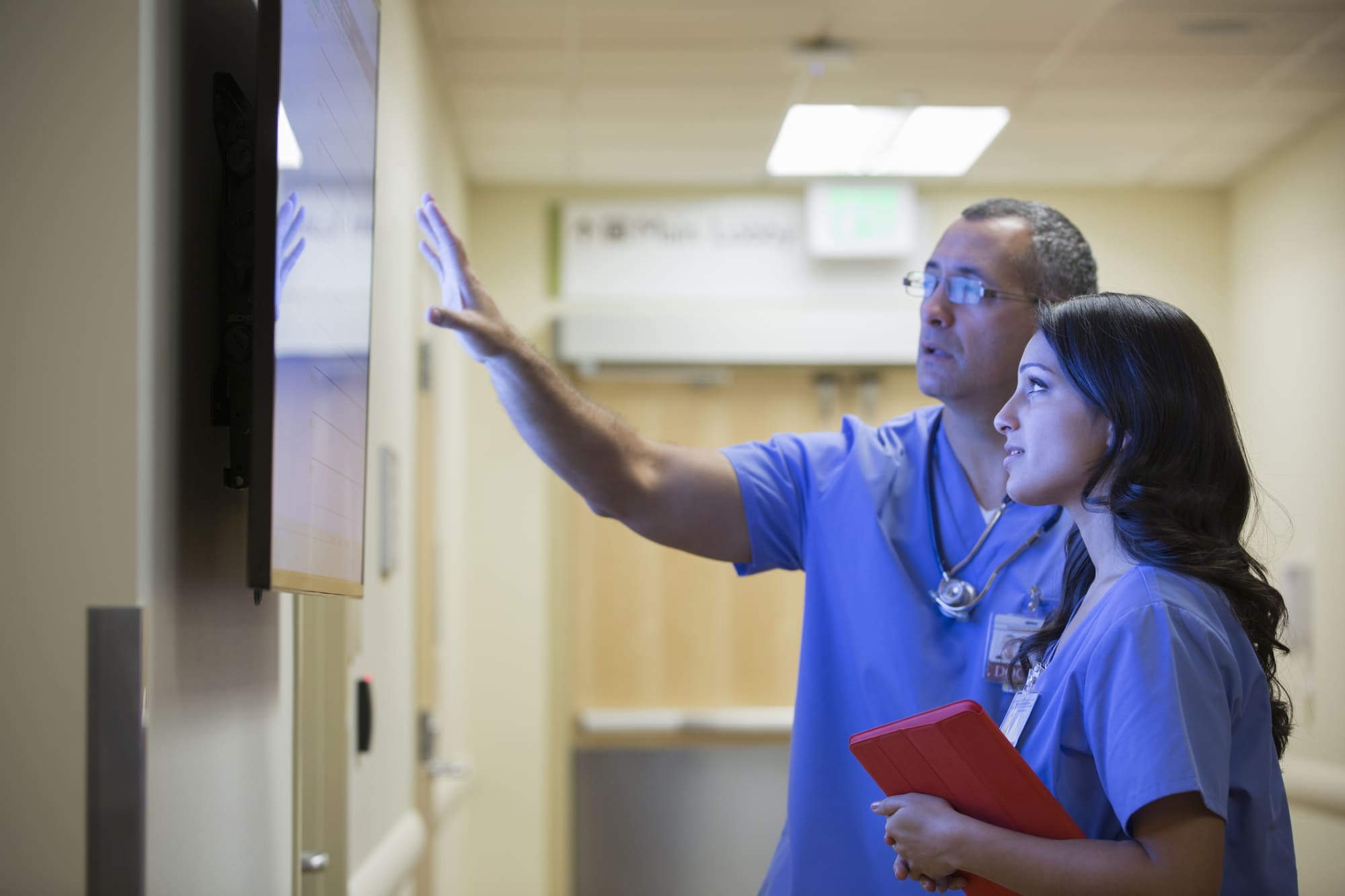 American Nurses Association Backs Nurse-Patient Staffing Ratios
The ANA recently announced its support of mandated nurse-patient ratios. Find out what this means for the nursing workforce.
NurseJournal.org is an advertising-supported site. Featured or trusted partner programs and all school search, finder, or match results are for schools that compensate us. This compensation does not influence our school rankings, resource guides, or other editorially-independent information published on this site.
Are you ready to earn your online nursing degree?
Whether you're looking to get your pre-licensure degree or taking the next step in your career, the education you need could be more affordable than you think. Find the right nursing program for you.