Meet a Nurse Entrepreneur
Are you a nurse considering owning your own business? Hear from a nurse entrepreneur what you need to know from a nurse who did it.
Nurse entrepreneurs use their nursing skills in unique ways to meet the needs of their clients. If you see a gap in the nursing field, you should consider becoming a nurse entrepreneur.
Meet Jeremy Commisso, founder and CEO of Nurse First Travel Agency and former travel nurse in critical care. He shares how his experiences as a travel nurse and nurse entrepreneur led him to where he is today.
Q&A With Nurse Entrepreneur
Jeremy Commisso, Founder and CEO of Nurse First Travel Agency
Jeremy Commisso is the founder and CEO of Nurse First Travel Agency. His goal is to cultivate a "nurse with agency" culture that prioritizes the nurse's needs. This was his mission behind starting the company. His insight into the nursing field extends back to his mother and stepfather, both nurses. His own experience as a registered nurse (RN), as well as a cath lab and critical care travel nurse, has given him insight into the problems within the nursing industry. It also fuels his drive to transform nursing one nurse at a time. His five main objectives are to uphold the company's visions, champion big-picture ideas, manage relationships and problems, protect the company culture, and keep an eye on industry trends.
Why did you choose to run your own business?
I chose to run Nurse First Travel Agency because I lived the struggle of trying to find an agency that is honest and transparent about exactly what the assignment is. As a traveler, you should feel confident that your agency will be there to help you every step of the way. From finding your perfect assignment to listening to your needs and offering a solution to any hiccups you may encounter, your ideal agency will come with it all. At Nurse First Travel Agency, we always help choose what is in our nurses' best interest and put them first; that's why it's in our name.
How did you come to run your own business?
After being inspired to create Nurse First Travel Agency, I started hours upon hours of research to learn what I needed to cultivate a successful agency. Through tireless efforts and the drive and passion of willing the company to fruition, I figured out what worked and didn't and how to ensure I met the travelers' priorities. My mission was to allow everyone involved to come out on top.
What challenges do you face as a nurse entrepreneur?
When I first created Nurse First Travel Agency, I faced issues creating strategies that worked and then implementing those strategies to best benefit nurses. Finding the best ways to accomplish a goal comes with hard work and dedication. Also, being a nurse entrepreneur means a lot of juggling, whether multiple roles within the business or trying to find a good work/life balance.
What qualities do you think are necessary for a successful nurse entrepreneur?
Being a nurse entrepreneur allows you to use your knowledge in the industry in creative and innovative ways. A few qualities that make for a successful nurse entrepreneur are the ability to problem solve and self-motivation from within. My passion for the industry motivated me to fill in the gaps which drove my business's creation.
What advice would you give to new nurse entrepreneurs?
My advice to nurse entrepreneurs would be if you see a problem, don't be afraid to take risks to create a solution. The industry needs great minds to come together to create innovative solutions so we can keep moving forward. At the end of the day, our goal is to help nurses be the best they can be.
What Is a Nurse Entrepreneur?
A nurse entrepreneur is a nurse who uses their nursing skills and knowledge of the nursing field to start a business that relates to the nursing profession.
Some nurse entrepreneurs may choose to continue to work in clinical care and maintain their business. Others may make clinical care part of their business. No matter what business you choose, you should always keep your nursing license in good standing in case you need it.
Nurses and nursing assistants at any level of licensure can become a nurse entrepreneur. Most nurse entrepreneurs are RNs or advanced practice registered nurses.
The businesses nurse entrepreneurs own benefit nurses or patients. If you're a nurse who wants to become a nurse entrepreneur, you can apply your nursing skills to a variety of business ideas for nurses. A few examples include:
Home health agency

Private practice

Nurse health tutor
"The industry needs great minds to come together to create innovative solutions so we can keep moving forward," Jeremy Commissio, Founder and CEO of Nurse First Travel Agency
Skills of nurse entrepreneurs include:
Marketing your business and finding clients

Delegating janitorial, secretarial, and financial responsibilities as your business grows

Using your nursing skills and experience to best serve your clients

Problem-solving persistently until you find a solution for your clients

Being a lifelong learner, hard worker, and self-motivated

Having passion for the nursing field
How to Become a Nurse Entrepreneur
Nurse entrepreneurs use their skills and experience in the nursing field to fill a need for their patients or other nurses. Nurses who want to become nurse entrepreneurs need to gain experience to build nursing skills, come up with a way to use those skills in their own business, and get the certifications they need. After the necessary preparation, nurse entrepreneurs should create their business plan, secure funds, and market their business.
How Much Do Nurse Entrepreneurs Make?
Nurse entrepreneurs do not have an average annual salary because they work in so many different industries, and they provide so many different goods and services. The factors that usually influence salary such as skills, experience level, education, and certifications may or may not help.
A nurse entrepreneur's salary depends on their profit margin, the type of business, the economy, and the success of their business. The industry nurse entrepreneurs go into affects how much profit they make because some factors such as overhead costs vary. When comparing your profit margin to other businesses, make sure those businesses are in the same industry.
In the beginning, you'll have a higher profit margin because you have fewer staff and less overhead costs. Profit margins will also decrease as your business costs grows.
Advice From Other Nurse Entrepreneurs
If you want to become a nurse entrepreneur, you need to be a hard worker, a good problem solver, and a lifelong learner. Successful nurse entrepreneurs have qualities such as persistence, independence, resourcefulness, and self-motivation.
Future nurse entrepreneurs should consider hiring a coach. Nurse entrepreneurs should seek each other out. Be in community with fellow nurse entrepreneurs. This can help you learn from each other and grow alongside each other.
Nurse entrepreneurs should find solutions and carry them out even if they're unusual and may fail. Because nurses see firsthand how the healthcare system operates in the U.S., if you notice a problem in workflow or technology during your bedside years, you can take the risk and seek out a solution.
Frequently Asked Questions About Becoming a Nurse Entrepreneur
---
What kind of business can I start as an RN?
RNs can own home health agencies, start health blogs, open a legal nurse consulting business, or become a specialized care provider.
How can an RN make money from home?
RNs who want to work from home and own their business can choose to be a freelance nurse writer or legal consultant.
What can nurses do independently?
What nurses can do independently depends on what level of nursing license they have and where they live. Nurse practitioners (NPs) may be able to open a private practice, a medical spa, or a holistic clinic, such as acupuncture. RNs can start businesses in legal consulting, blogging, and specialized care.
Can nurses open their own practice?
NPs can open their own practice in the 20 full-practice authority states.
You might be interested in
Meet a Nurse Anesthetist
Nurse anesthetists have been providing care in the U.S. for over a century. Most notably, they first began work during the American Civil War. In…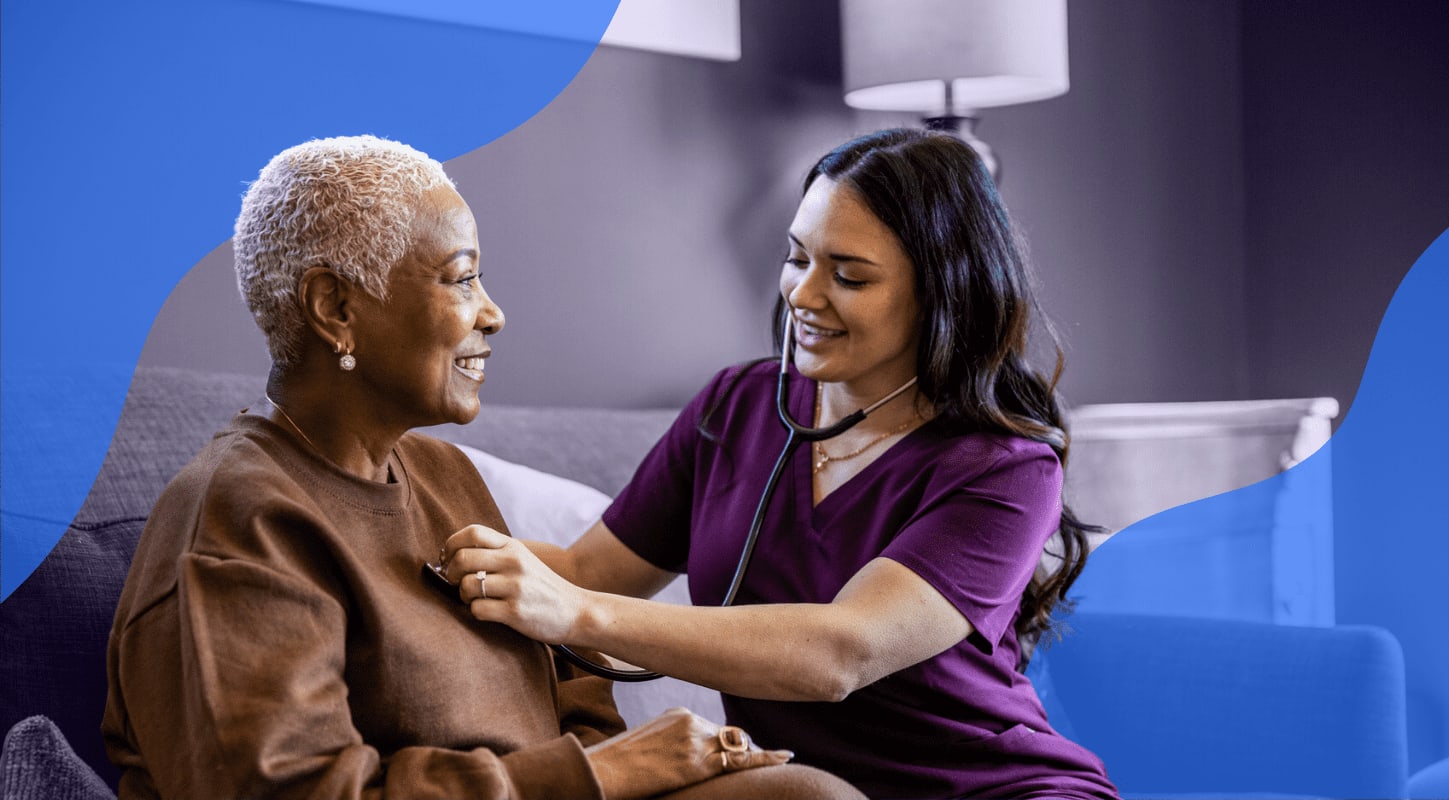 Meet a Home Health Nurse
Home health nursing is a growing field. Here's what they do, how much they make, and how to become a home health nurse.
NurseJournal.org is an advertising-supported site. Featured or trusted partner programs and all school search, finder, or match results are for schools that compensate us. This compensation does not influence our school rankings, resource guides, or other editorially-independent information published on this site.
Are you ready to earn your online nursing degree?
Whether you're looking to get your pre-licensure degree or taking the next step in your career, the education you need could be more affordable than you think. Find the right nursing program for you.